Description
Don't miss the Party of the Year! The 2019 Winter Bash: HOLLYWOOD premieres on Saturday, February 23 at the recently renovated Bomes Theatre! Built in 1921, this Beaux Arts-style theater suffered from years of vacancy and neglect, and was listed as a Most Endangered Property five times. In 2018, local developer Fernando Tavares took custody of the building and embarked on a complete rehabilitation.
Come party with PPS as we roll out the red carpet for the Winter Bash, now in its 16th year! Join us as we transform this newly-restored piece of Providence's historic nightlife into a star-studded event. From music and entertainment to complimentary bites, everyone will leave feeling like a celebrity.

VIP ticketholders have access to the exclusive VIP lounge with bottomless bubbles, and gourmet treats from Rhode Island's most popular restaurants.
A special sponsor preview hour will take place from 6:30 - 7:30 pm.
Interested in volunteering? All volunteers get a free Bash ticket! Email PPS at info@ppsri.org for more info.
The Winter Bash is generously sponsored by: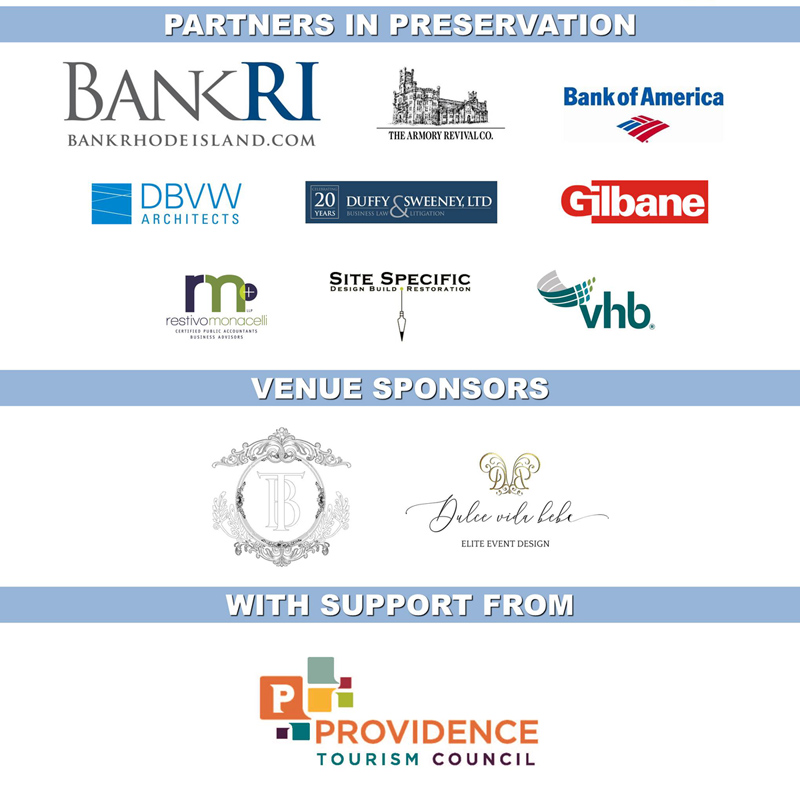 **All those who purchase tickets will receive email updates about PPS events and advocacy work. You may opt out of our mailing list at any time.**