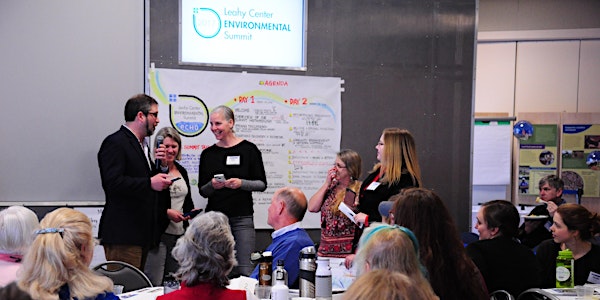 2019 Leahy Center Environmental Summit - The Alchemy of Art and Science: Cr...
Location
Leahy Center for Lake Champlain
1 College Street
Burlington, VT 05401
Description
Thanks to our Lead Sponsor, Northfield Savings Bank for their support!

----- Thanks also to Tetra Tech, our Gold Sponsor, for their support -----

KEYNOTE SPEAKER - DAN BORELLI, DIRECTOR OF EXHIBITIONS
HARVARD GRADUATE SCHOOL OF DESIGN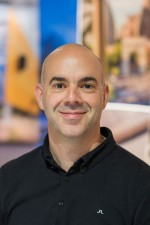 Borelli is a 2012 graduate of the inaugural class of Master in Design Studies (MDes) program in Art, Design, and the Public Domain and has served as Director of Exhibition since 2000. Borelli has collaborated with students on student-designed projects including a DesignMiami/ pavilion and the "WE ALL" installation in Allston. Outside the school, he is deeply involved in an art-based research inquiry into an EPA Superfund Site in his hometown of Ashland, Massachusetts. Learn more about his work here.
---
Our lakes, rivers, streams and ponds sustain us, but they face daunting challenges from the ways we have shaped our communities and the land. How can artists and scientists partner to communicate the value of water protection and restoration projects? Share your ideas for art and science collaboration, learn about new strategies, and explore partnerships that engage Vermonters to understand, care, and act.
AGENDA
8:00 - 8:30A
Breakfast and Registration
8:30 - 9:00A
Welcome
9:00 - 10:00A
Art and Science: The Confluence Project
10:00 - 11:00A
The Science Behind Storytelling
Eve Frankel, The Nature Conservancy
11:00 - 11:15A
Break
11:15A - 12:30P
Storytelling Narrative Workshop
Eve Frankel, The Nature Conservancy
12:30 - 1:30P
Lunch

1:30 - 2:15P
Sen Patrick Leahy Address
Dan Borelli, Keynote Address
2:15 - 2:30P
Break
2:30 - 3:30P
Creative Placemaking Concepts
Rebecca Sanborn Stone, Community Workshop, LLC
3:30 - 4:30P
Project Design and Prototyping
Rebecca Sanborn Stone, Community Workshop, LLC
4:30 - 5:00P
Report Out, Next Steps
LEAD SPONSOR
Northfield Savings Bank
GOLD SPONSOR
Tetra Tech
SPONSORS
Federation of Vermont Lakes and Ponds
Lake Champlain Basin Program
Lake Champlain Sea Grant
Office of Sen. Patrick Leahy
The Nature Conservancy
Vermont Arts Council
Vermont Department of Environmental Conservation
Vermont Department of Forests, Parks and Recreation
Vermont Performance Lab
Vermont Rivers Conservancy
Watersheds United Vermont
Windham Regional Commission