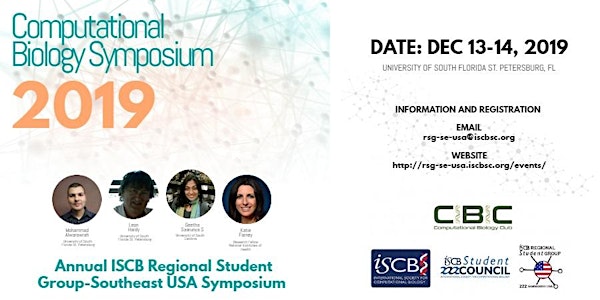 2019 ISCB Student Regional Group - Southeast USA Computational Biology Symp...
Location
USF St Petersburg
140 7th Avenue South
Saint Petersburg, FL 33701
Description
Join us for the 2nd annual ISCB Regional Student Group-Southeast USA Symposium held at the University of South Florida St. Petersburg. The theme of our conference is to promote, educate, and provide opportunities for the next generation of scientist in the field of computational biology.
Explore the next generation of bioinformatics with…
Student Research Presentations
Interactive Career Workshop
Educational Lecture Series
Cell Apoptosis Social
Event details and full schedule HERE!