Description
Join us for the 4th annual Game Devs of Color Expo - an inclusive games expo and conference creating a new normal in games by putting creators of color at the forefront, showing off their games, building conversations, and pushing games forward as an artform. #GDoCExpo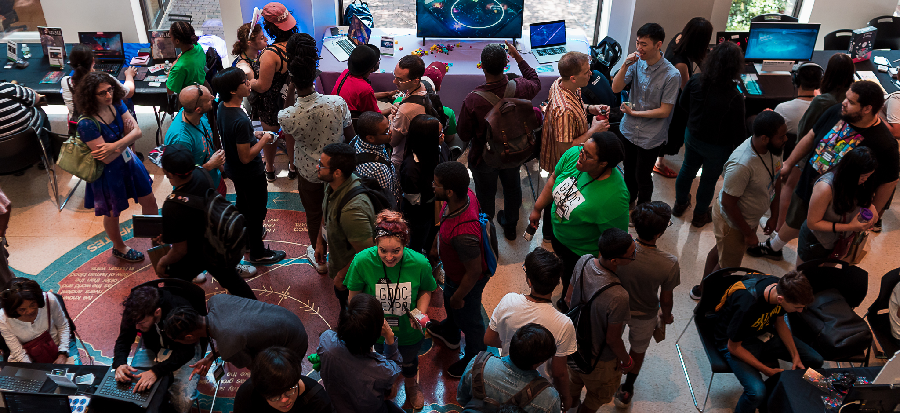 GAMES EXPO
Featuring up to 30 games from around the world playable in the Lobby, Mezzanine, and Theater. The full list of games with descriptions and links will be announced here.
Interested in showing your game at the event? Apply here by 5/14.

CONFERENCE
Featuring a full conference track with microtalks and panels, with realtime captioning. The full schedule with descriptions and speaker bios will be announced here.
Interested in speaking at the event? Apply here by 5/17.

PLUS MORE
Watch this space, more event details are to be announced!

---
Play, learn, and celebrate diversity in games.
Everyone is welcome at GDoC Expo, and an event like this can't happen without the community. Want to play a bigger role in the event? Apply here:
We look forward to hearing from you!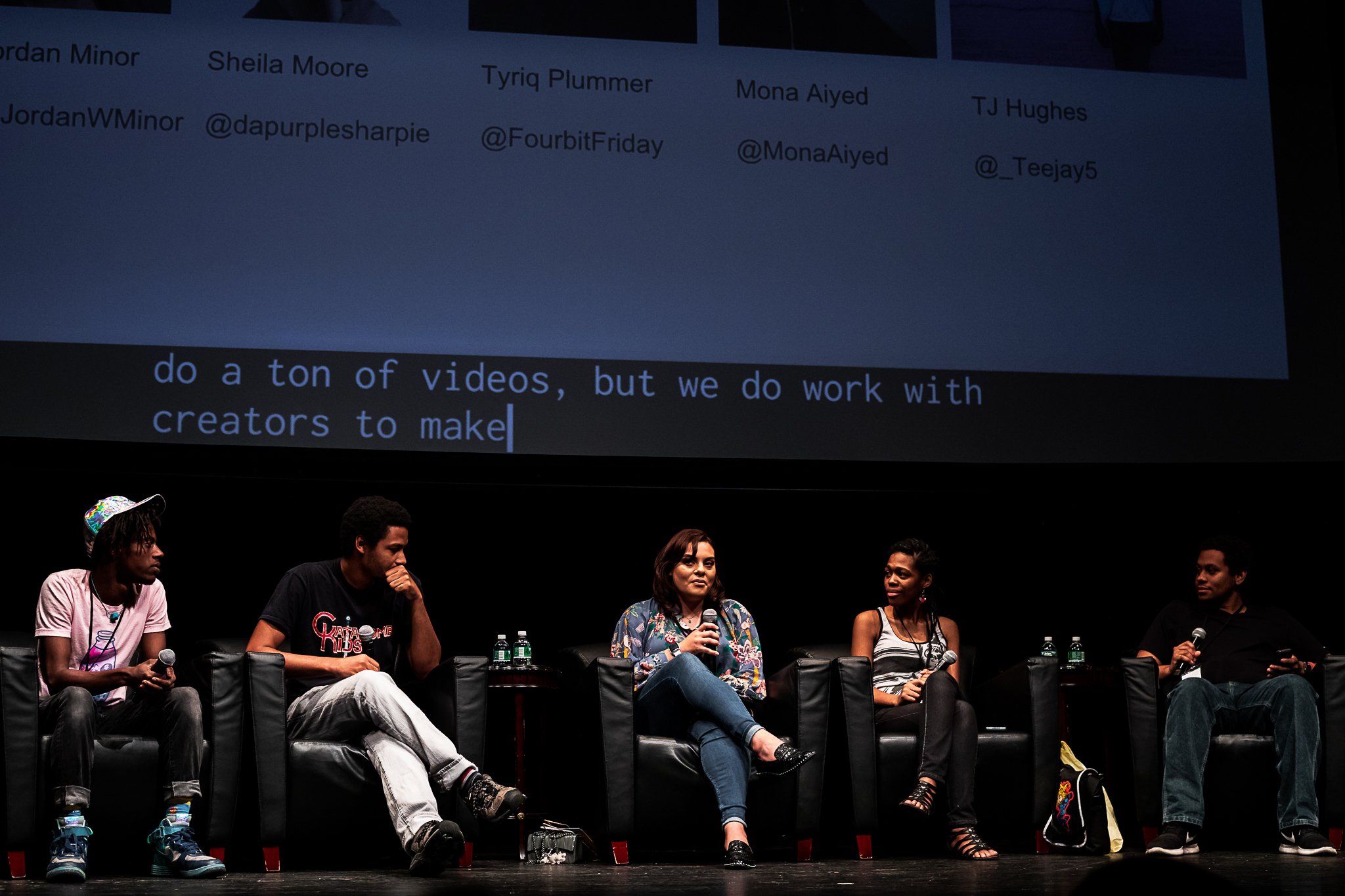 ---
All are welcome.
The 2019 Game Devs of Color Expo is open to people of all genders, races, and sexual orientations. We want this to be a safe space to express yourself. Please let us know if there's anything we can do to make you feel comfortable attending this event. Read the full Code of Conduct on our website.
---
Need-based free tickets
We aim to make this event accessible by offering low-cost tickets. However, we also know some people have low/no income and therefore are unable to afford the ticket price. If this is the case for you, please fill out this form – we will happily help you gain access to this event.
---
Press & Media
Open call for members of the press and content creators on YouTube, Twitch, or other platforms! All press inquiries can be sent to gdocexpo@gmail.com. Professional photography and videography is prohibited on-site without consent from Game Devs of Color Expo and the attendees being recorded.
Press & Media Pass - apply now
---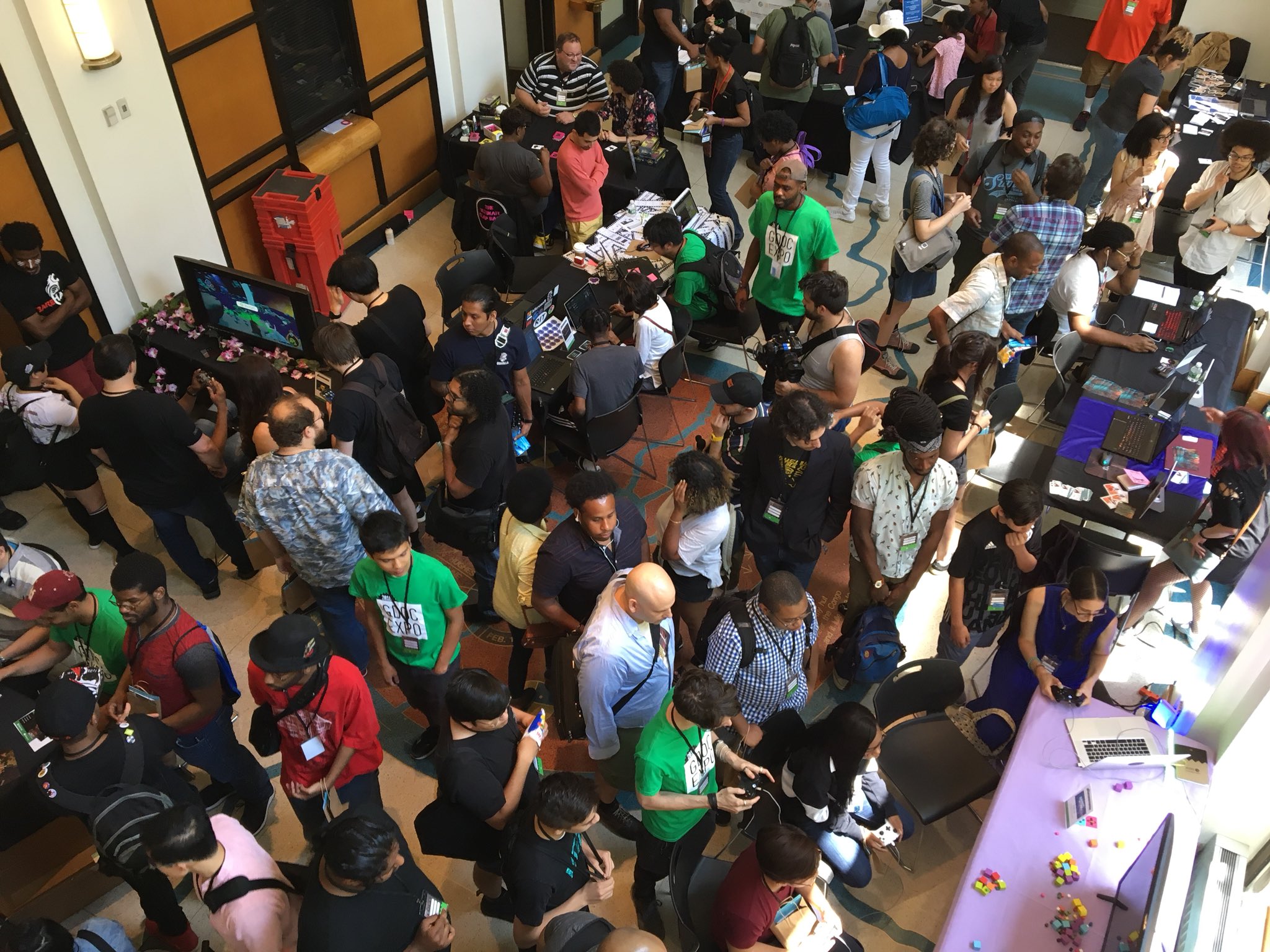 Pricing and Sponsorship
Game Devs of Color Expo is a labor of love, organized by a small handful of volunteers. We can't do it alone. Ticket sales and sponsorship will help make Game Devs of Color Expo 2019 bigger, better, and as momentous as possible.
Want to do more to support the community? Sponsor the event.
Interested in donating? Contact us at gdocexpo@gmail.com, send us direct donations via PayPal (our preferred method), or use the Donation field available under ticket types.
COLLABORATING SPONSORS
Collaborating Sponsors are to be announced!
PREMIUM SPONSORS

Kickstarter helps game developers, artists, musicians, filmmakers, designers, and other creators find the resources and support they need to make their ideas a reality.

MailChimp is an always-on marketing platform for small businesses. We make innovative, beautiful products that empower those businesses to find more customers.

Humble Bundle sells games, ebooks, software, and other digital content. Our mission is to support charity while providing awesome content to customers at great prices.

FRIEND SPONSORS
Friend Sponsors are to be announced!
COMMUNITY SPONSORS

Thanks to Brace Yourself Games and Unity.

MORE SPONSORS
More sponsors are being added! If you're interested in sponsoring, learn more on our website.
---
Event Organizers
The 2019 Game Devs of Color Expo is produced by a diverse team of game creators and enthusiasts. We believe that games are for everyone and that the only path forward is to actively work to enable more games to be created by people of diverse backgrounds and get those games played by more people.
Chris Algoo - @ChrisAlgoo
Shawn Alexander Allen - @aNuChallenger
Brian Carr - @t3ambrian
Brian S. Chung - @BrianSChung
GJ Lee - @whereisgj
Catt Small - @cattsmall
Very special thanks to the many contributors and volunteers who work on bringing the expo to life before, during, and after the day of the event.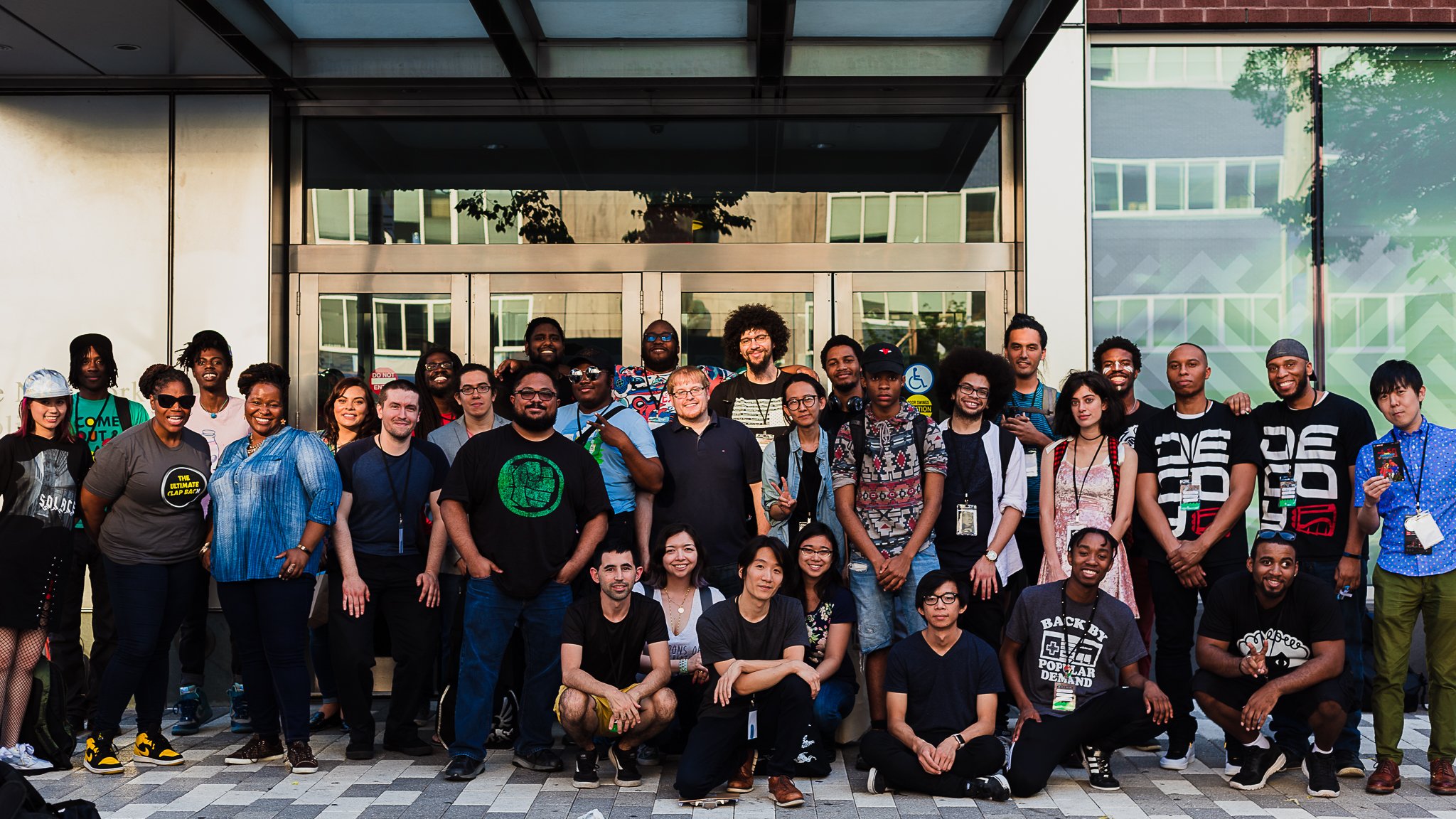 ---
FAQs
I'm not a person of color. Can I attend?
Totally! We welcome all people to this event.
Are there ID or minimum age requirements to enter the event?
We welcome people of all ages! However, we ask that people under 18 attend with their parents, guardian, or a chaperone.
What are my transportation/parking options for getting to and from the event?
We've summarized this on our website here - http://gamedevsofcolorexpo.com/location/