Description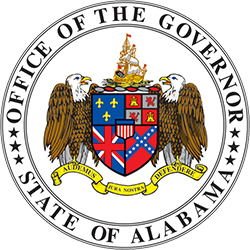 Governor Kay Ivey and the Governor's Computer Science Advisory Council are hosting the 2019 Alabama Computer Science Education Summit.
The mission of the Computer Science Education Summit is to synergize varied stakeholders in the state of Alabama (educators, business, industry, government, advocacy, and non-profit leaders) in order to develop and promote policy and support the primary goal of making computer science education available to EVERY STUDENT IN EVERY SCHOOL in our state.
Invited speakers include

Governor Kay Ivey
Dr. Eric Mackey, Alabama State Superintendent of Education
Chancellor Jimmy Baker, Alabama Community College System
Secretary Greg Canfield, Alabama Department of Commerce
Members of the Alabama House of Representatives and the Alabama Senate

---
Click here to view the Draft Agenda.
Click here for information about teacher travel and substitute reimbursement policies.
The discounted rate at the Embassy Suites expires March 29th. Make your reservations today!