Description
Is this a logic model or a theory of change? What's the difference between an outcome and an output? What evaluative processes can we do in-house, with our limited resources; what warrants outside help and specific funding? How do I make sure that programmatic design-- rather than development needs-- drive strategy related to measurement? And, ultimately, how do we really know if our hard work and dedication are leading to change in the world?
If these questions and others keep you up at night (or just give you pause when you go to write that grant proposal!), this workshop is for you! Get a handle on the jargon. Take a step back to think strategically about why you do what you do. Refine the logic behind your organization's approach. And come away with fresh insights related to how you might demonstrate efficacy.
In order to effectively participate in and fully benefit from the workshop:
You must have a Theory of Change that you bring to the workshop.
Nonprofits should attend in teams of at least 2 people (max. 3) and include a decision-maker who works in development and a decision-maker who works in programs.
Agenda
6:00 PM - Dinner & Networking
6:30 PM - Workshop
8:30 PM - End of event
Our Facilitator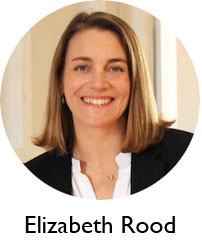 Elizabeth Rood, Ed.D., founded Learning Designs Consulting in 2019, after 20 years of direct service education work. Elizabeth has served as teacher and principal; nonprofit executive in both school and museum settings; and as a nonprofit board member to multiple organizations. As a consultant, Elizabeth has advised media and toy companies, funders, state agencies, and school districts. She brings this breadth of professional experience, coupled with her own journey as a parent, to help clients design solutions that make a lasting difference for kids, families, and/or educators.


Our Series Sponsor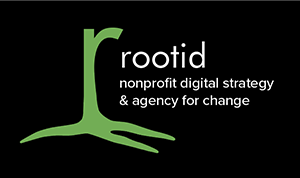 Rootid is an award-winning, full-service communications agency that empowers socially conscious organizations and higher learning institutions to do more. Their team takes a mission-driven, data-based approach to help changemakers strengthen their communities and deepen their impact. Over the last three years, they've spearheaded and helped shape our Capacity Building Workshop series.