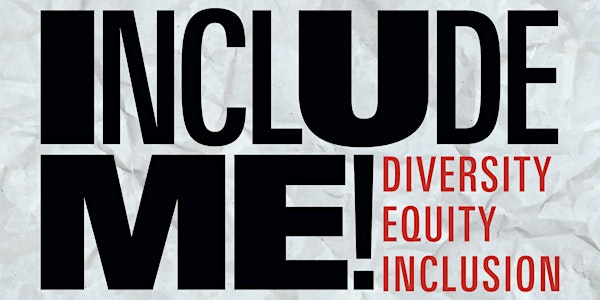 2019 AICAD Symposium- INCLUDE ME!
The 2019 AICAD Symposium - INCLUDE ME! hosted by Otis College of Art and Design
When and where
Location
Otis College of Art and Design 9045 Lincoln Boulevard Los Angeles, CA 90045
About this event
"AICAD member institutions believe that excellence in contemporary art and design education, thinking, and making requires the full embrace of diversity, equity and inclusion" AICAD Statement of Principles on Diversity, Equity & Inclusion.
Hosted by Otis College of Art and Design, the 2019 Association of Independent Colleges of Art and Design (AICAD) Symposium, Include Me: Diversity, Equity, and Inclusion takes place November 7-9 in Los Angeles at Otis College of Art and Design.
Art and design colleges are educating a more diverse, changing, global student population. Calls to advance diversity, equity, and inclusion on our campuses come from many internal and external constituencies. How do we respond to these calls to ensure successful outcomes and enact our values, and how are we accountable in setting and monitoring our equity-minded goals?
Include Me: Diversity, Equity, and Inclusion seeks to explore and share values, pedagogies, research, challenges, and successes, bringing students, faculty, and staff together in sometimes difficult dialogues regarding institutional climates to develop an inclusive vision for high quality art and design education.
Sessions will explore the symposium theme including how our students' stories tell us about the work we need to do; strategies for initiating and managing a classroom that promotes risk-taking among faculty and students engaging in difficult dialogues; how art and design educators can effectively advocate for diversity and support engaged inclusivity within environments that may have competing priorities or divergent goals; what are inclusive pedagogies with an emphasis on the critique; equitable assessment; how campus leaders can address resistance to engaged inclusivity and institutional change; ways in which campuses are transforming their environments to create an intentionally inclusive sense of belonging and well-being for all; how can we value and affirm the cultural capital of underserved students and what biases or stereotypes may be standing in the way; how are campuses diversifying their faculty, staff, and administrators to reflect current and emerging student demographics; and what faculty and staff development opportunities exist to promote increased intercultural awareness and competencies?
The symposium includes a follow up to the AICAD DEI Convening last fall in Chicago as part of the two-year AICAD DEI Task Force exploring our crucial responsibility in positioning and advancing critical conversations and practices around diversity, equity, and inclusion. We look forward to learning and sharing resources, research, initiatives, and collaborations in our collective commitment to defining excellence and success in art and design education that ensures that every student has the opportunity to succeed and thrive and our institutions and in our world.
Registration
The registration fee includes all sessions Thursday, Friday, and Saturday. It also covers breakfast and lunch on Friday and Saturday, as well as an evening reception Thursday.
● Early Bird: $300 (before August 15th)
● After : $325
● Student: $200
Hotel Information
AICAD has secured a special rate of $159 a night at the Custom Hotel for the duration of the symposium. The Custom Hotel is located adjacent to the college, with rooms being newly renovated before the conference.
In order to reserve a room please follow this link to the booking website: https://gc.synxis.com/rez.aspx?Hotel=79283&Chain=17719&group=1106AICAD
AICAD Cancellation Policy
In the event that you have registered but can no longer attend the event, you may request a refund of your registration fee (eventbrite fees can NOT be refunded.) If your request is 30 days or more before the event, you will receive a full refund of your registration. If made between 15 to 30 days before the start of the event, you will receive half of your registration fee. There will be no refund for requests made within 14 days of the start of the event.