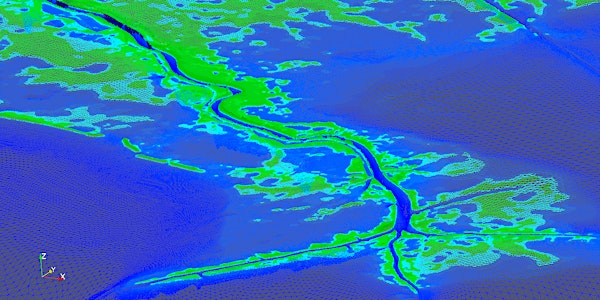 2019 ADCIRC Users Group Meeting
When and where
Location
Engineer Research and Development Center, Coastal and Hydraulics Lab 3909 Halls Ferry Road Vicksburg, MS 39180
Description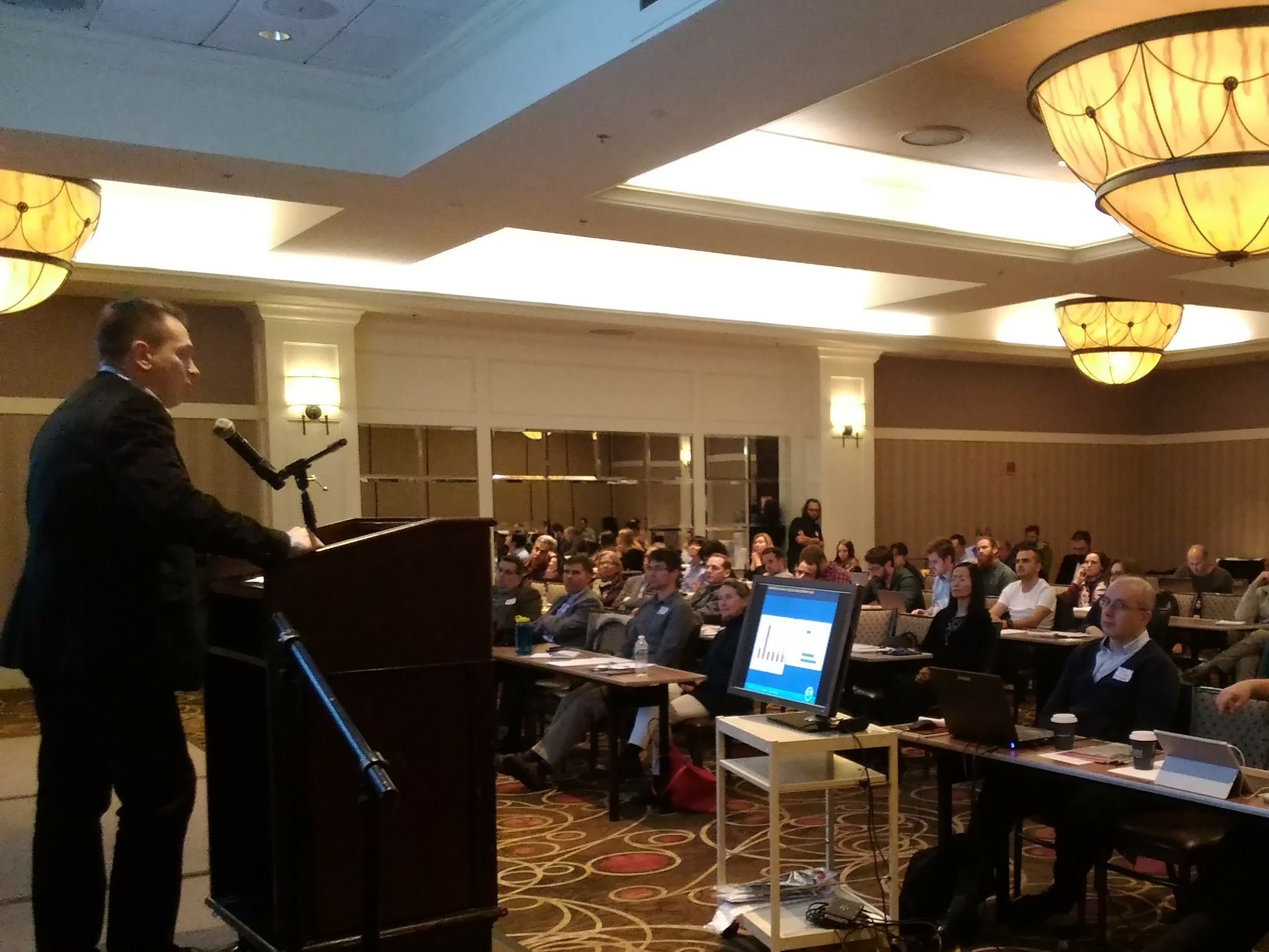 Every year, the ADCIRC Community comes together to share experiences, discuss, plan, and build capacity for coastal ocean modelling with ADCIRC. This year, this event will be held at the U.S. Army Corps of Engineer's Coastal and Hydraulics Laboratory in Vicksburg, Mississippi, USA.
The two day ADCIRC Users' Group Meeting will start on Monday, May 20 and end on Tuesday, May 21. The Meeting is informal with a commitment to open discussion of shared experiences, allowing the user community to advance their knowledge and skill in developing, implementing, and applying the ADCIRC family of models. Student attendance and participation are strongly encouraged.
Content
The agenda is presently being planned with 20 minute presentation time slots intended to spawn interactive discussions. Some possible general topics for the meeting include the following:
model development (coupling, 3D, DG, winds, waves, etc.)
model applications (focusing on ADCIRC model capabilities and performance)
real-time forecasting using the ADCIRC models and operational issues
pre/post processing issues
Suggestions for other topic areas are welcome.
When registering for the ADCIRC Users Group Meeting, you will be asked whether you intend to present at the meeting, and if so, what the title of your presentation will be. You can consider your presentation accepted unless we contact you to indicate otherwise. The registration deadline to secure a 20 minute presentation time slot is 31 March 2019.

ADCIRC Community Awards
Answering questions on the ADCIRC mailing list, writing documentation, and contributing to our shared software infrastructure are all critical to advancing our goals and keeping our community vibrant. As a result, we solicit nominations for the ADCIRC Community Man of the Year and ADCIRC Community Woman of the Year to recognize and honor these contributions, which go above and beyond our day to day duties and responsibilities.

Please think carefully about those who have made significant contributions to our community and take the time to nominate them with a concise description of their contributions when you register. All nominees will be recognized by having their nomination(s) read aloud at the meeting on Monday. The two winners will then be announced at the UGM Dinner on Monday night.
Agenda
Monday, 20 May, 9am-5pm
Keynote Address
Context, Impact, and Vision
New Applications and Experiences
Monday Evening, 20 May, 6pm-8pm
Users Group Dinner
ADCIRC Community Awards
Tuesday Morning, 21 May, 9am-12pm
Novel Technical Contributions
ADCIRC Roadmap
Tuesday Afternoon Bonus Round, 21 May, 1pm-5pm

GitHub Tutorial, including ADCIRC Testing
Matlab Utilities and Infrastructure for ADCIRC
Other Bonus Round Meeting/Topic Suggestions Welcomed
The registration deadline to secure a 20 minute presentation time slot or two hour Bonus Round meeting slot is 31 March 2019.
Site Hosts
Chris Massey and Mary Cialone of the ERDC CHL are pleased to host the ADCIRC Users Group Meeting. Chris Massey (chris.massey@usace.army.mil) is also the primary contact for site security questions and concerns.
Organizer
The ADCIRC Users Group Meeting is being organized by Jason Fleming of Seahorse Coastal Consulting. He is the primary contact for general event questions and can be reached by scrolling to the bottom of this page and clicking "Contact".
Security Procedures
U.S. citizens: check to make sure your ID is not expired! You will have to present it to the guard at the front gate each morning.
For foreign national participants, the host site, the Engineer Research and Development Center (ERDC) requires the following information about each foreign national participant before 1 April 2019:
Name
Nationality (home country)
Job Title
Affiliated organization (company, university, etc.)
Date(s) of visit (May 20-21, 2019)
Purpose of visit (brief explanation): Attend the ADCIRC Users Group Meeting.
Lab(s) visiting: Coastal and Hydraulics Laboratory
Lab Points of Contact (POC) with work phone: Dr. Chris Massey, 601-634-2406 and Ms. Mary Cialone, 601-634-2139.
Level of classification: Unclassified
A copy of a passport with a photo ID is also required.
The site host has produced a standard form in Word format that foreign national participants should use to record this information. The completed form must be emailed to Chris.Massey@usace.army.mil.
Travel Information
Driving directions from the Jackson International Airport to ERDC are as follows:
Depart the airport and proceed straight through traffic circle South on Airport Road. Follow signs to I-20.
Take I-20 West for approximately 50 miles.
Get off at Exit 1C (Halls Ferry Road).
Turn Left onto Halls Ferry Road.
Take Halls Ferry Road approximately 1.5 miles.
The ERDC main gate will be on the left
Please have an unexpired, valid ID (Drivers License or Military ID) ready for the gate guard.
We have not reserved a block of hotel rooms but there are many choices for nearby accommodations. A list of Vicksburg accommodations is also available from www.discoverourtown.com (click on Mississippi, then click on Vicksburg).
Be There
We are looking forward to seeing you at the 2019 ADCIRC Users Group Meeting!