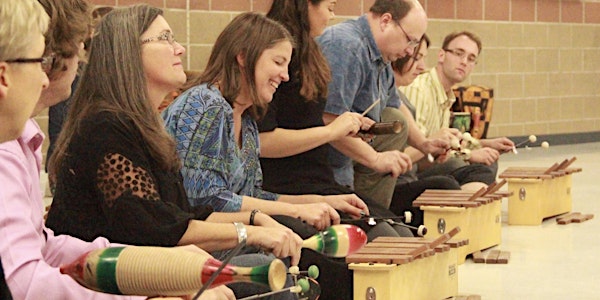 2019-2020 Idaho Orff Professional Membership (register on ACDA website for October Conference)
Description
Idaho Orff is excited to be collaborating with Idaho ACDA to provide a three-day professional development conference October 3 - 5, 2019. Idaho Orff will also be providing additional professional development opportunities throughout the 2019-2020 school year. For further information and full presenter bios, please see the Idaho Orff Website.
To participate in the 2019 Fall Conference please follow these steps:
1. Join Idaho Orff by purchasing your membership here.
2. Go to the Idaho Orff website and click "REGISTER" to be taken to this year's registration site.
* You will need to use the same email address for both your membership and registration accounts in order to access the reduced membership price. If you have difficulties with this, please contact idahoorff@gmail.com prior to completing your registration.
Please remember:
An Idaho Orff Membership is required for all workshops and is also required to be eligible for chapter scholarships.

No refunds will be granted. If you are unable to attend a purchased workshop or have further questions, please contact idahoorff@gmail.com

NNU credit is available for attending the workshops and completing lesson plan homework. Two credits are available for attending the October 3,4,5 workshop, another will be available by attending both the January and February workshops. Sign-ups and full information for the January and February workshops will be TBA more information can be found on Idaho Orff Website.
CONFERENCE DESCRIPTION
More information and clinician biographies can be found on www.idahoorff.org
Thursday and Friday, October 3, 4, 5, 2019 -
2019 Fall Conference in collaboration with ACDA
We are excited to announce that we are combining with the Idaho ACDA! Our Headline Clinician is Dr. Lynn Brinckmeyer from Texas State University. This workshop offers 2, credits available through NNU.
**Use this Eventbrite page to pay for your Idaho Orff Membership, then proceed to https://idacda.org/ to complete your registration for this workshop. The membership fee alone will not register you for this special Idaho Orff and Idaho ACDA event.
Idaho Orff offers a discounted membership fee for College students, first-year teachers and retired teachers.
LOCATION: Cathedral of the Rockies in Boise
All-State Honor Orff Ensemble participation requires National Orff or NAFME Membership
February workshop - TBA
Lunches are available for purchase for the February workshop day for $8.00. While there are fast-food options in the area, we hope you join us for lunch and collaboration time with your colleagues. If you have dietary needs (i.e. gluten-free, vegetarian, dairy-free) please let us know when you purchase your lunches. January and February menus normally include something like soup, sandwich, salad, chips, dessert and a beverage.