Event Information
Location
IIT Delhi
LHC - 121
New Delhi, DL 110016
Description
Join us at the 2018 HITLAB INNOVATORS SUMMIT: INDIA - Enabling Inclusive Digital Health Innovation and Diffusion
The HITLAB Innovators Summit: India is a powerful platform designed to transform global healthcare by diffusing digital health solutions. Now in its 4th year, the Summit brings together prominent experts in health, tech, design, policy, and impact investing to share and encourage innovations that address urgent health concerns. This year's theme is Enabling Inclusive Digital Health Innovation and Diffusion.
Through carefully curated talks, panels, and collaborative opportunities — leading to the HITLAB World Cup healthcare innovation challenge — the event engages the most creative minds in both health and technology to build meaningful relationships that can improve healthcare access, delivery, and outcomes. Previous Summits — held in New York City since 2014 — sparked connections and collaborations that accelerated the development and spread of transformational technologies.
The growing roster of speakers includes: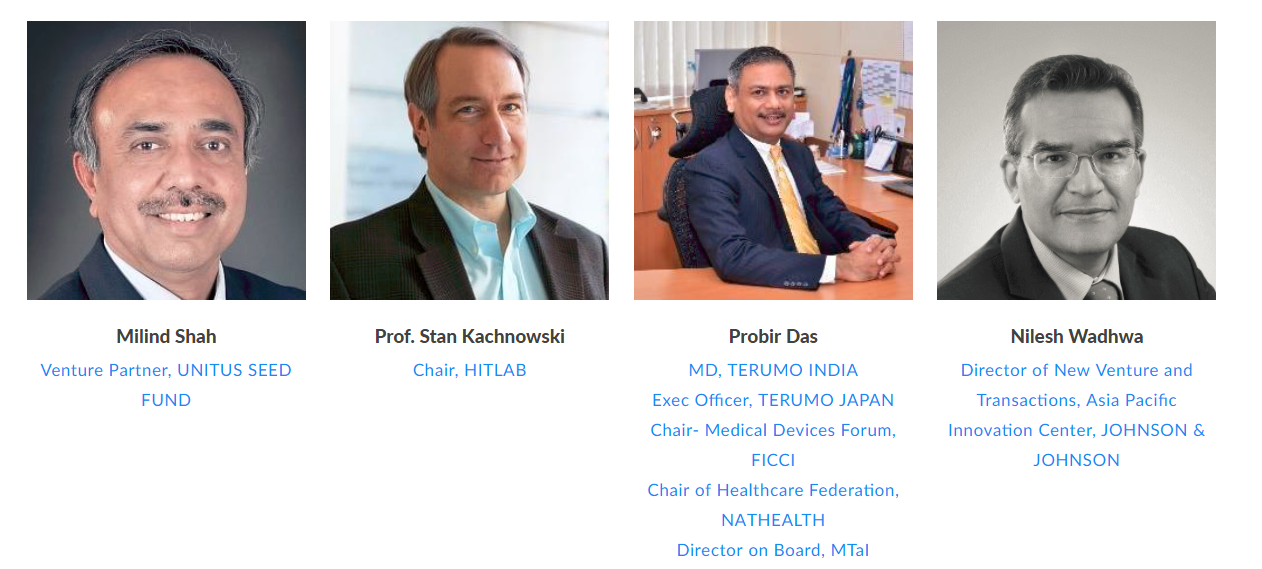 The 2018 HITLAB Innovators Summit: India will be held at the Indian Institute of Technology in New Delhi on Saturday, February 10.
The event culminates in the Networking Social - an exclusive opportunity to engage in networking - with leading minds from across health, tech, design, business, government, academia, startup and investment ecosystem - over sumptuous snacks and mocktails!
For more information on the agenda and collaboration opportunities, please reach out to Devmalya Sarkar, Summit Director and India Manager, HITLAB, at dsarkar@hitlab.org
See you at the Summit!
Cancellation
We understand that plans change; however, there are no refunds if you cannot attend. If you find you can no longer attend the Summit program, please contact us at least 15 days before the event and we may transfer your registration to a substitute/colleague or set up a credit for another HITLAB event at our sole discretion. Any proposed substitute must complete the online "application to attend" and be approved by HITLAB to attend the Summit. No credit or substitution will be allowed for no-shows or cancellation notifications received less than 15 days prior to the event.
#HITLABsummitIND #HealthTech #HealthInnovation #DigitalHealth
Date and Time
Location
IIT Delhi
LHC - 121
New Delhi, DL 110016
Refund Policy