Description

May 17th | New York Consensus Week
---
What is Crypto Influence Summit?
CryptoInfluence.io is the biggest crypto/blockchain influencer community in the world! It highlights more than 300 of the world's best crypto Youtubers, while also providing a blacklist of scammers to avoid! The influencers within our rankings have a global reach of over 15 million hardcore crypto enthusiasts.
This night will be an opportunity to meet and mingle with a full house of the world's best Crypto YouTubers. We will provide in-depth panel discussions between influencers from YouTube, Twitter, and Steemit. As well as more traditional blockchain influencers in the form of Project CEO's, and Blockchain Investors.
---
Why Join Us?
We put all of the Influential VIPs in one place, and take out the pain of discovery!
Get Interviewed by Influencers! 

Use the environment to interview Influencers & create content for your own platform!




Form lasting relationships and partner with influencers for your publications!




Learn from the experts on how to master influencer marketing for the Blockchain!



Articles or Blogs about Internet Personalities, both good & bad (especially the bad) generate high engagement amongst readers, and often results in third-party shares on related forums & communities.
---
Agendas
Featuring some of the most influential people within the blockchain community.
Panel Overview
Panel #1 - "YouTube in the Blockchain"
Some of the best influencers in the industry will discuss their trial and tribulations of using YouTube as a means to promote blockchain technology.
Panel #2 - "Social Media For ICO Awareness"
The top Influencers from Twitter, Steemit, & YouTube explain how to use social media to grow a community & increase discovery for ICO projects.

Panel #3 - "Social Media for Mass Adoption"
Top Influencers & Project Heads will discuss the important role that social media plays in the mass adoption of blockchain technology to the general public.
10 of the best crypto projects currently in development will pitch to a judging panel of influencers & investors
The Crypto Influencers awards will be presented and streamed live for all of the fans around the world.
Open Bar & Live DJ's will be available throughout the night, and continue long after the event has ended.
---
Special Features
This will also be a pitch event, 10 selected project teams will have the opportunity to present their projects and gain valuable feedback from a judging panel of the world's top blockchain influencers and investors.
You can consult a whole network of influencers for your marketing efforts, asking for feedback and schedule interviews.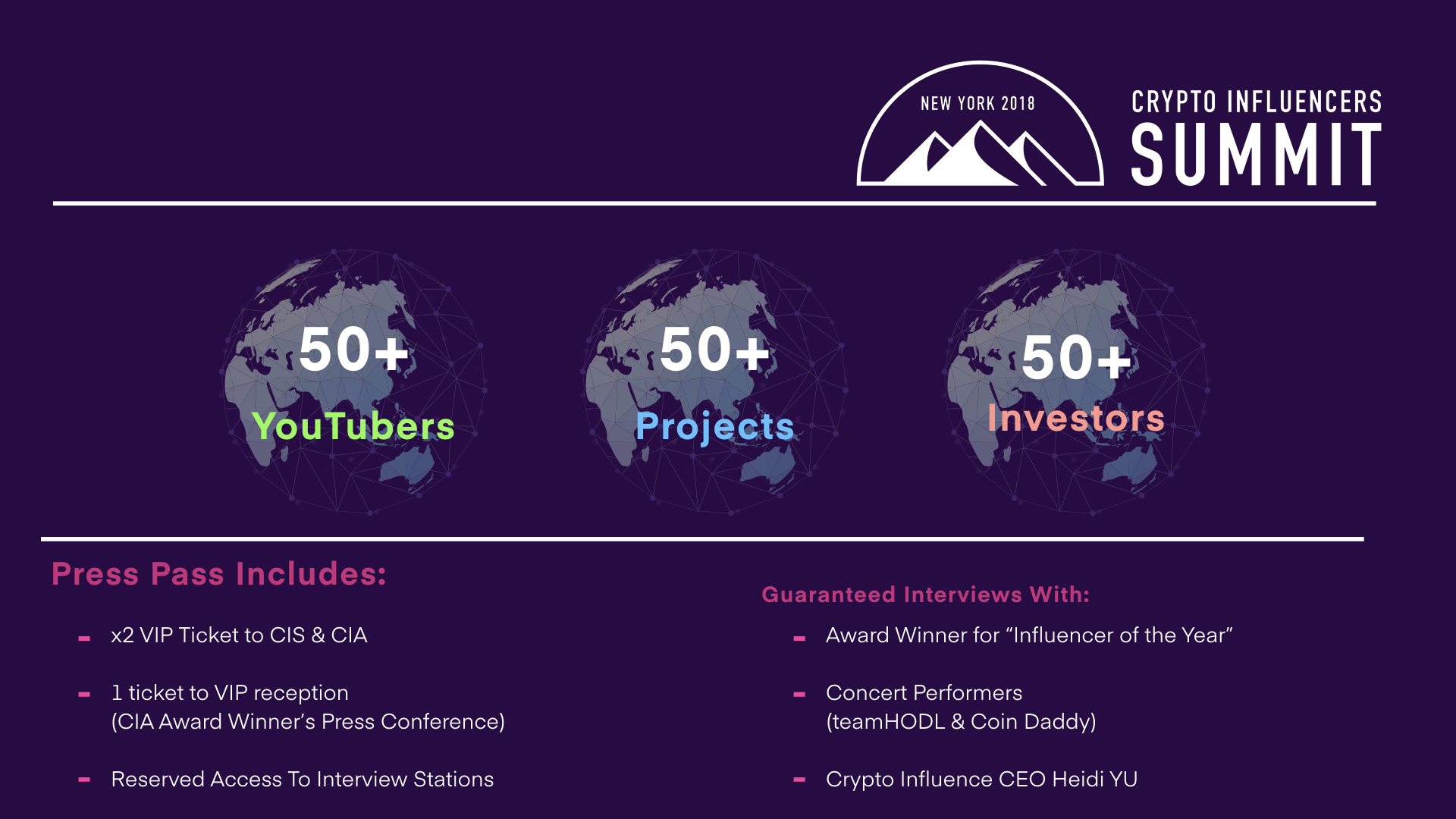 ---
Who will attend?
This night will be an opportunity to meet and connect with a full house of the world's best Crypto influencers. We will provide in-depth panel discussions with influencers from YouTube, Twitter, and Steemit as well as traditional blockchain influencers in the form of Project CEO's, and Blockchain Investors.
With a room full of influencers, you can condense your entire marketing efforts into one single night, and reach millions of new crypto fans instantly.
↑↑↑Click the link to vote!



The Crypto Influencer Awards honors the best content creators within the crypto community! Cast your vote, and help show your support to the creators that help make our community such a fun and awesome place to be apart of!
The Crypto Influencer Awards are presented by BOOSTO.io, returning power & freedom to creators & makers.



---
Who Should Attend?

Executives staying ahead of evolving business models by building and validating a blockchain strategy. Marketers figuring out the most effective ways to market their blockchain projects.

Find out most popular crypto influencers and start building your growing awareness with millions of fans.

Venue Overview

Each of the 10 teams within the pitch event, as well as all sponsors, will be provided w/ booth space in the hall outside of the stage area where they can present & network throughout the night.


Open Bar and Live DJ's playing throughout the night will set the tone for you to chat with fellow crypto enthusiasts, and trade business cards.


The Crypto Influence Summit places a strong emphasis on media creation! W/ the number of influencers & media attending the event interview area will be provided for easier content creation.


Early in the night, the stage will play host to the events various panel's and then lead directly into the Crypto Influence Awards ceremony! Once the event is over, the stage will be taken over by Coin Daddy & teamHODL for a crypto concert.

---
After Party
SHAWN MIMS COMES TO THE BLOCKCHAIN !
Multi-Platinum award-winning artist, MIMS will be personally debuting his new Blockchain project during the evenings "Pitch Event."

He will then stick around to present the CIA Award for "Best Crypto Musician."
Finally, MIMS will take to the stage during the afterparty to perform one of his hit single's along side crypto musicians "teamHODL" & "CoinDaddy!"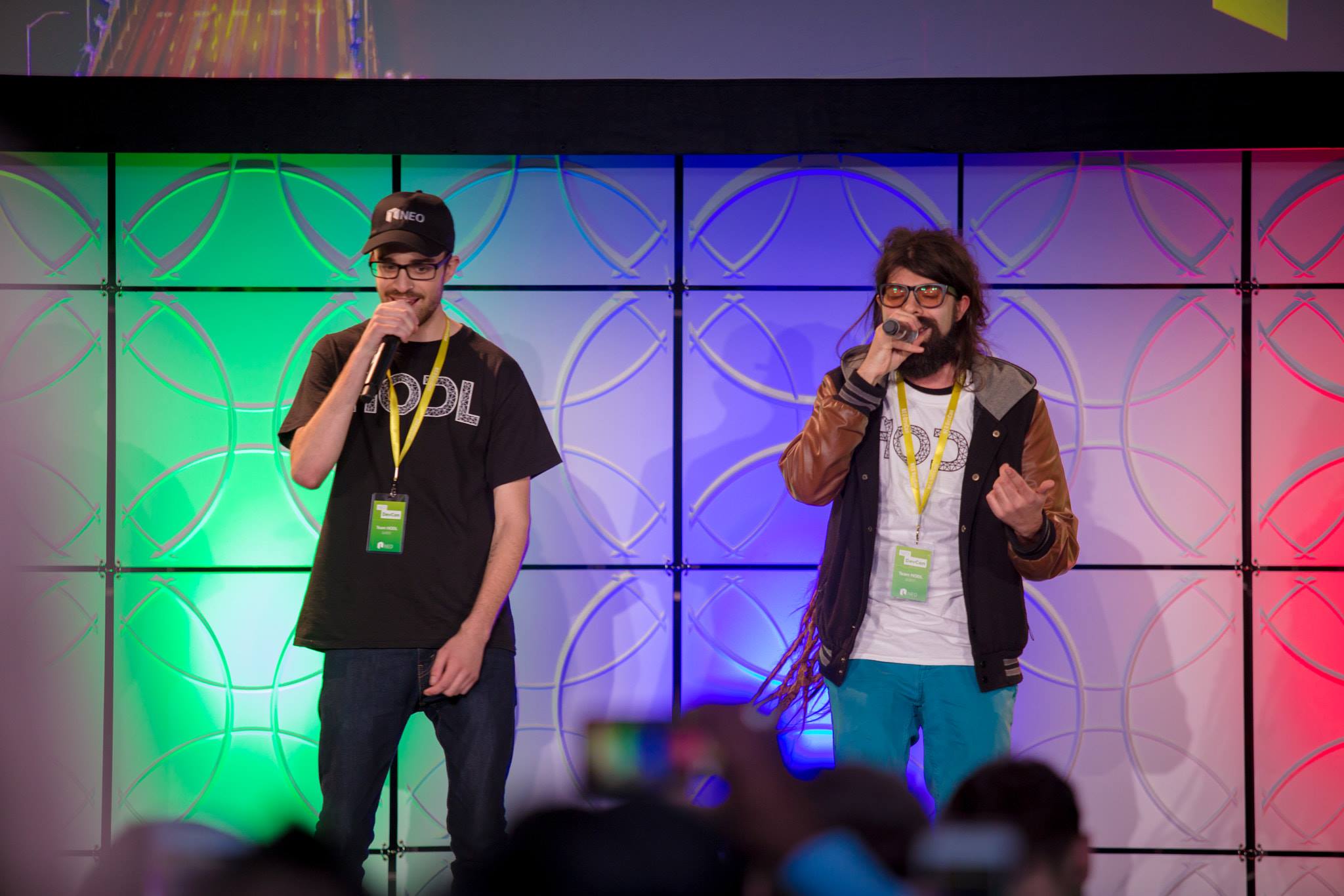 Coin Daddy

Coin Daddy is one part blockchain entrepreneur & one part rapper. The popular viral sensation has been featured in Business Insider, SF Weekly, Forbes, & GQ Magazine.

teamHODL

This bay area hip hop group hit it big when their viral music video "Lambo Land" became one of Steemit's top viewed submissions of all time. They have since been featured in The New York Times, Gizmodo, IGN, and Independent Magazine!


---
What You Will Get
Unlimited wine and drinks
VIP After party with TOP influencers
Private Networking after the event
Receive token airdrops (remember to have your wallet ready)
Project pitch competition to win the trust of hundreds of influencers
Being broadcasted by hundreds of influencers
Build long-term partnerships with influencers and investors
Receive unique airdrop service discounts
Receive unique community building discounts

---


Links

Click here To vote for Crypto Influence Award
---

Sponsorship Opportunity Available
We have one 15min Keynote speaker

Panel moderator/Panel speaker, the topics are around influencer marketing+blockchain and community building

Then we have 3min project pitch.


Thanks,
For Sponsor and Press Passes,
Contact: wenxin@boostinsider.com
If you cannot make the event, we will issue you a refund. For refund issue, please contact event@boostinsider.com.