Description
Featured Speaker, Pastor William (Bill) Spencer III
Bill Spencer is a well-known Chattanooga area pastor and leader in many CBMC retreats and seminars. His abilities enable Bill to be both our Bible teacher in the mornings and our family hour leader in the evening.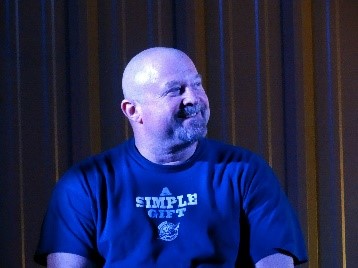 Worship Leaders: Robert & Jennifer Pinera, Worship Leaders at Gracepoint Church in Ft. Lauderdale, FL
About
For nearly 100 years families have found the CBMC Family Connection a place where:

Couples learn marriage skills, how to be better parents and grow spiritually.
Children, youth, teens and college students grow in their faith.
Families bond while having a fun vacation experience together.
There is lots of fun, with many different indoor and outdoor activities.
Friends grow together and learn to "draw near to God."
Truly a vacation with a purpose

Cost

Registration cost $150 per person. After April 1, 2018 $165 per person. No refunds on Registration fee.
Beautiful hotel accommodations double queen at Ridgecrest at $119 per night for double occupancy and an additional $10 per night for additional occupancy
Meal package for conference $140 for adults, $72 for children ages 6-11 and children ages 5 and under free. Unbelievable food choices and quality.
Family discounts and/or scholarships may be available - for more information please contact Wes or Rowland
Accommodations
Additionally, Housing Accommodation Registration Required. Individuals must also register with Ridgecrest. Individual reservation deposit required is one night's room rental. This deposit is refundable less a $10/room processing fee if canceling 60 or more days prior to arrival, one-half refundable if canceling 30-59 days prior to arrival, and nonrefundable if canceling less than 30 days prior to arrival. Please complete your registration by reserving your room needs by calling: (800) 588-7222

Contact Information
No refunds on Registration Fee - Questions? Contact Rowland Brazzeal - 336.207.8063
Event Contact: Wes Scott - 954.480.7176