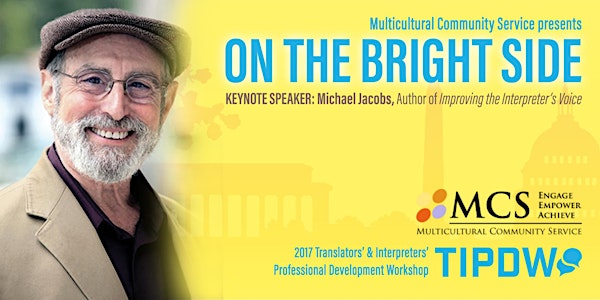 2017 Translators' and Interpreters' Professional Development Workshop
Location
Inter-American Development Bank
1300 New York Ave NW
Washington, DC 20577
Description
2017 Translators' and Interpreters' Professional Development Workshop

7 ATA CEU POINTS AVAILABLE!

The 2017 Translators' & Interpreters' Professional Development Workshop will highlight the new dimensions of translators' and interpreters' work. With the support of the D.C. Mayor's Office on African Affairs (OAA), MCS will present the mechanism to work in teams: language service providers, translators, and reviewers, to guarantee quality assurance in our translations. The TIPDW will also provide techniques and guidance in improving the interpreter's voice along with how to deal with, eliminate, and/or lower the impact of an interpreter's language accent. For freelancers and business entrepreneurs, this is a great opportunity to learn about the opportunities and advantages of becoming a certified business enterprise in the District of Columbia.
Workshop Sessions (Morning and Afternoon)
Improving The Interpreter's Voice: vocal skills and accent elimination when interpreting with Keynote Speaker Michael Jacobs!

Simultaneous and consecutive interpreters must master & control their voice if they want to achieve perfection in the art of interpretation. Having written Improving the Interpreter's Voice with Cyril Flerov (Master Russian conference interpreter), Michael Jacobs will explain different issues with mastering the interpreter's voice in this session, including breath control, articulation and pronunciation, minimization of foreign accents, and development of vocal technique through interactive and experiential learning.
Translators and Reviewers Teamwork: achieving quality assurance & strengthening business practices and opportunities.
This workshop will pair editors, revisers, and translators, who have experience working in teams to maintain quality assurance in completed translations of texts. Presenters will discuss effective collaboration practices between clients' in-house reviewers, and service provider's translation teams to comply with client's expectations while maintaining accurate translations.
Participants will also learn how to open and expand their business opportunities, pursue best practices, and obtain information on requirements for new business opportunities in the city. Participants will hear from successful language service professionals, Dr. Cecilia Castillo, Yanna Zhang, and Kelly Easton, who will share their experience, practice, and approach when it comes to submitting bids and proposals for language service contracts.
Lunch Working Session: On the Bright Side - a discussion with Larry Bell

Program Director & Senior Training Consultant of the National Coalition Building Institute International, Larry Bell, will moderate and revisit the topics discussed in the workshop sessions. Participants will have a chance to weigh in on a more personal level.
Workshop Speakers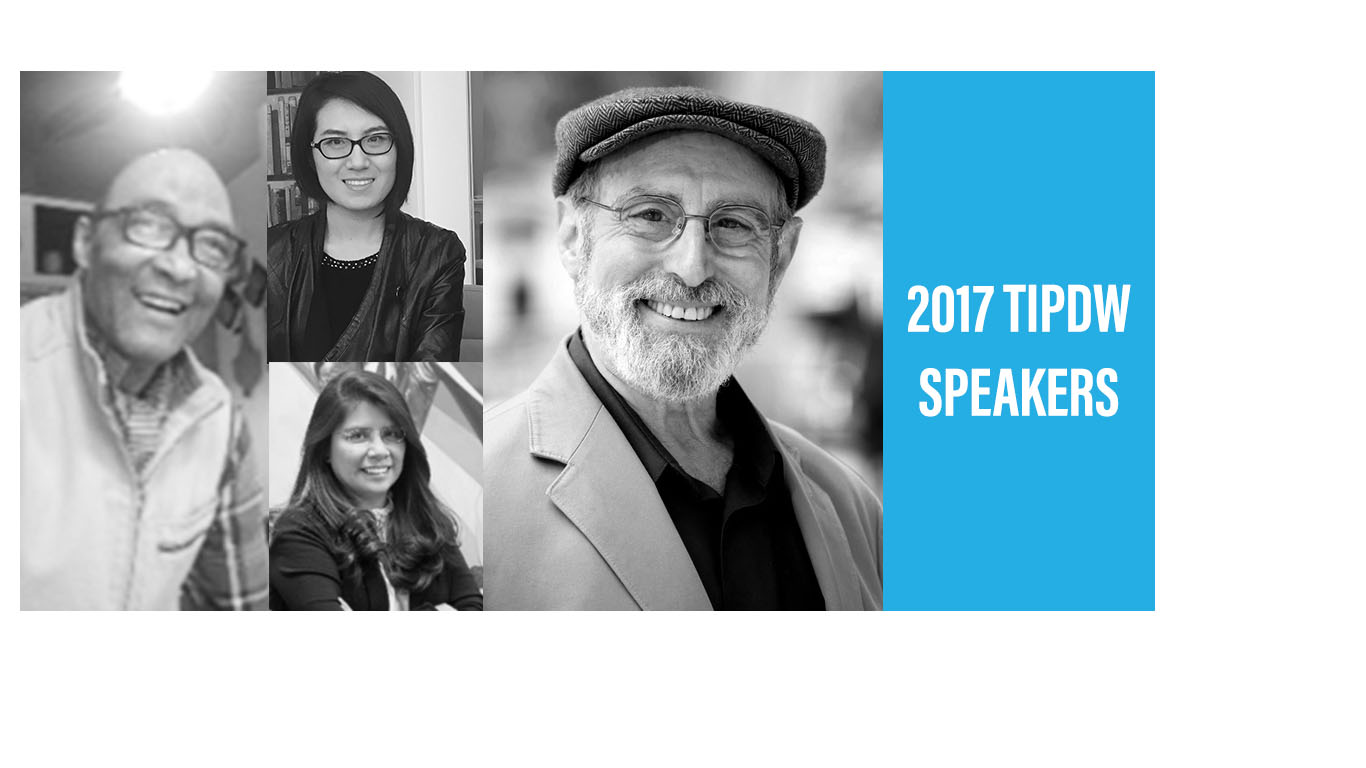 (Clockwise from Top Left: Larry Bell, Yanna Zhang, Michael Jacobs, Dr. Cecilia Castillo)
Cecilia Castillo Ayometzi worked in the Executive Office of the Mayor as Language Access and Advocacy Coordinator in the Office on Latino Affairs. She represented that agency on behalf of Latinos within DC Government, non-profit organizations, the Language Access Coalition and representatives of 39 agencies named under the 2004 DC Language Access Law. Her professional activities with Latino immigrants include program development, ethnographic research, community interpretation, and teaching. Her ethnographic work has focused on migration experience and social identity for Latino immigrants. She has taught courses at Georgetown University in Linguistics, including Language and Culture and Intercultural Communication. She holds Masters and Doctoral degrees in Linguistics from Georgetown University.
Larry Bell has served as Director of the National Coalition Building Institute's (NCBI) District of Columbia Chapter and Regional Director (Mid-Atlantic Region) of NCBI International. A former assistant Dean, Chaplain, and Director of the Ministry of Racial Reconciliation at the Servant Leadership School in Washington, DC, and Adjunct Faculty & Visiting Fellow at George Mason University. He has been an Advisor, Senior Training Consultant, and Member of the Board of Directors at NCBI International for over 15 years and a Senior Leader of the African Heritage Caucus. His expertise includes Prejudice Reduction, Diversity & Inclusion, Conflict Resolution, Interfaith Dialogue, Team-Building, Violence Prevention, and Spiritual Direction. Larry Bell works in a variety of settings to motivate and uplift groups and individuals to the collective understanding that Together Everyone Achieves More, with the goal of helping individuals to believe in themselves and their unique capacity to make a difference.
Michael Jacobs began his exploration of speech and dialects as a Theatre Arts Major at Whitman College in Walla Walla Washington where he received his B.A. in 1974 with a minor in education. He graduated from the American Academy of Dramatic Arts/West in 1976 focusing on phonetics and accents with emphasis on the Standard American English dialect. In 1994 he received a Masters Equivalency Degree through San Jose State University and began teaching an acting class for Monterey Peninsula College. In the fall of 1995, he taught vocal production in the Teledramatic Arts Department at Cal State University Monterey Bay with Luis Valdez who recently won recognition for lifetime achievement in the arts from President Obama. Hired to teach "accent reduction" by dean Diane de Terra at the Monterey Institute of International Studies (M.I.I.S.) in the Spring of 1996, Michael then started teaching public speaking for interpreters at the request of the dean in the Fall. In 2005 he began writing Speak like an American and in 2008 completed the final draft and has been an effective and entertaining tool in teaching students Standard American English. In 2015 he co–authored Improving the Interpreter's Voice with Cyril Flerov, now widely used by interpreters who wish to strengthen and use their voices more professionally. Michael continues to teach at Middlebury Institute of International Studies at Monterey, conducts acting and vocal production workshops and remains an active member of A.E.A.
Yanna Zhang is a Chinese interpreter, translator and project coordinator in the Translation and Interpretation Unit of the World Bank Group. She has been working at the Bank for 5 years in both translation and interpretation teams. Before joining the Bank, she interned at Facebook and United Nations Office at Geneva and worked at Medialocate and Inter-American Development Bank. Yanna is experienced with translation and interpretation project workflows and guidelines in project assignment, budget control, and quality control in both international organizations and the private sector. She has an M.A. in Translation and Localization Project Management from the Monterey Institute of International Studies, and an M.A. in Translation and Interpretation from Beijing Foreign Studies University. She was also awarded Master's Certificate in Project Management by George Washington University.


Don't miss out. Improving The Interpreter's Voice available at a limited quantity. Contact us for more details.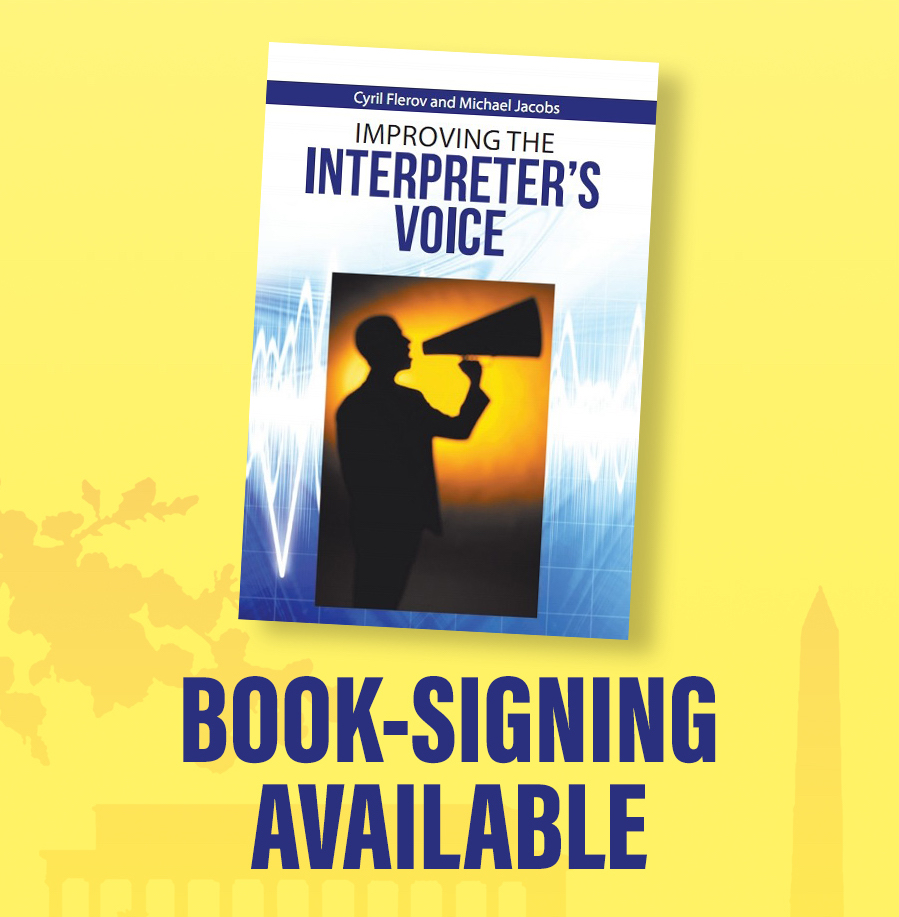 For additional information contact Multicultural Community Service via e-mail at lspcoordinator@mcsdc.org or call (202) 238 9355.
Funded by a grant from the Mayor's Office on African Affairs