2017 Translators' and Interpreters' Professional Development Workshop
Actions and Detail Panel
2017 Translators' and Interpreters' Professional Development Workshop
Fri, May 12, 2017, 8:30 AM – 4:30 PM EDT
Description
2017 Translators' and Interpreters' Professional Development Workshop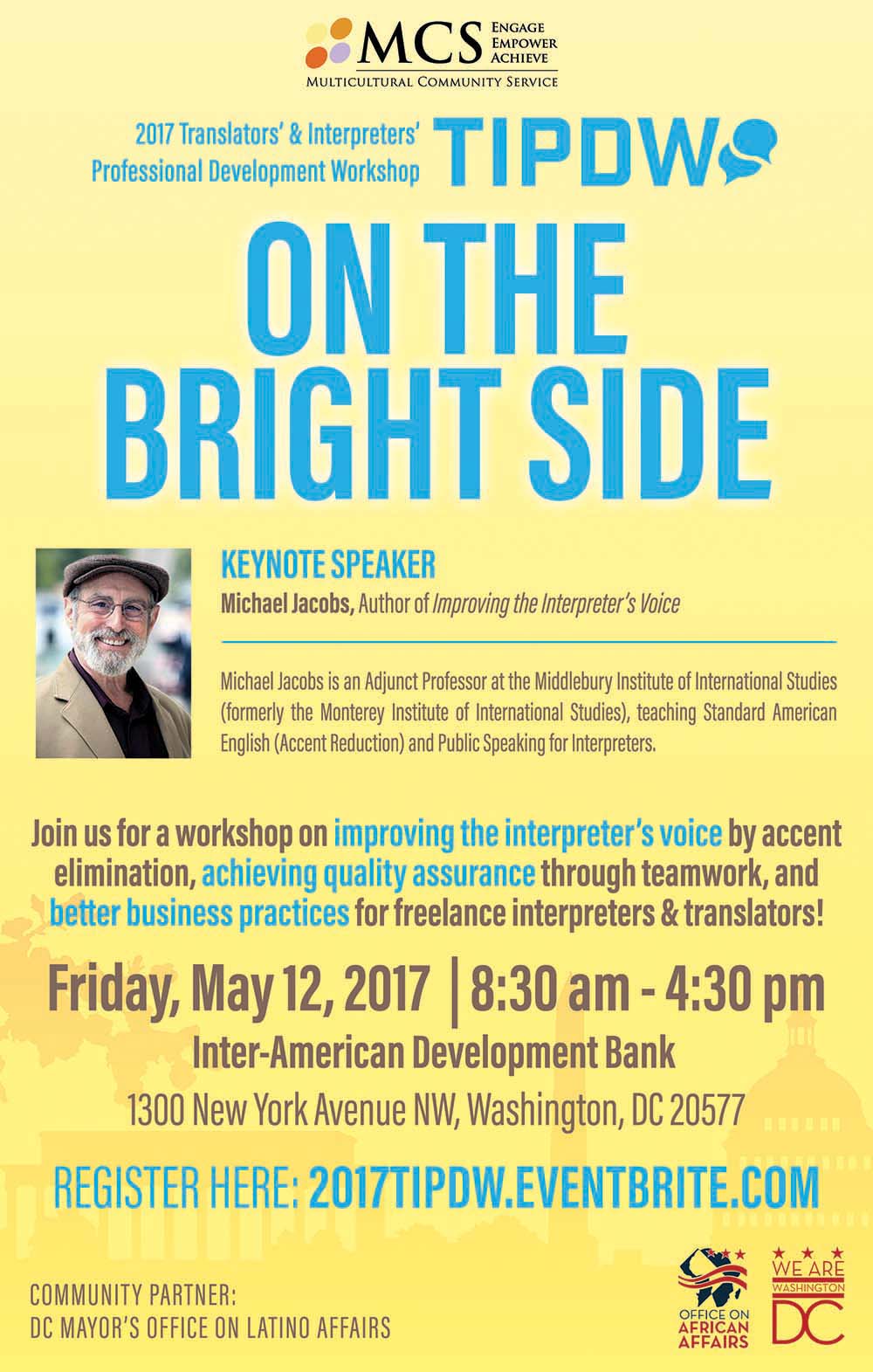 ATA CEU POINTS AVAILABLE!

The 2017 Translators' & Interpreters' Professional Development Workshop will highlight the new dimensions of translators' and interpreters' work. With the support of the D.C. Mayor's Office on African Affairs (OAA), MCS will present the mechanism to work in teams: language service providers, translators, and reviewers, to guarantee quality assurance in our translations. The TIPDW will also provide techniques and guidance in improving the interpreter's voice along with how to deal with, eliminate, and/or lower the impact of an interpreter's language accent. For freelancers and business entrepreneurs, this is a great opportunity to learn about the opportunities and advantages of becoming a certified business enterprise in the District of Columbia.
Workshop Sessions (Morning and Afternoon)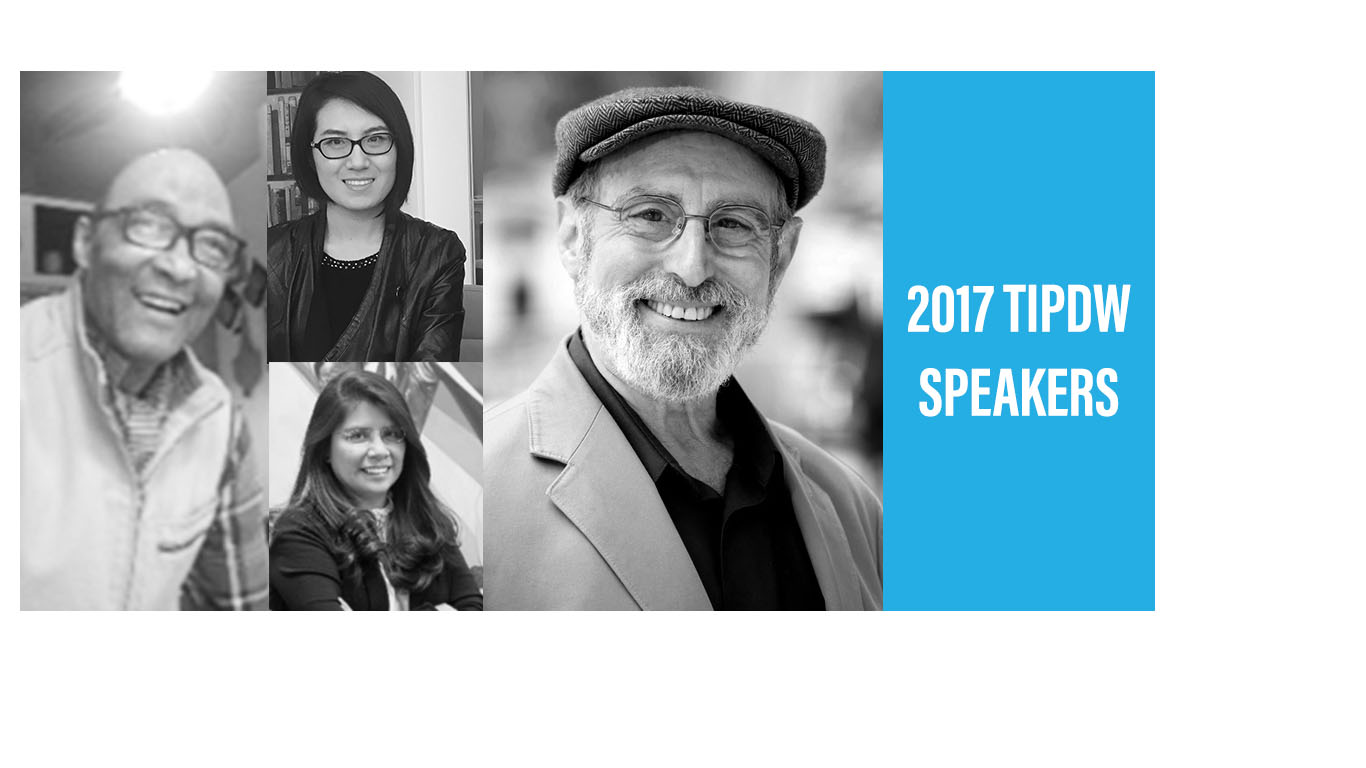 (Clockwise from Top Left: Larry Bell, Yanna Zhang, Michael Jacobs, Dr. Cecilia Castillo)
Improving The Interpreter's Voice: vocal skills and accent elimination when interpreting with Keynote Speaker Michael Jacobs!

Simultaneous and consecutive interpreters must master & control their voice if they want to achieve perfection in the art of interpretation. Having written Improving the Interpreter's Voice with Cyril Flerov (Master Russian conference interpreter), Michael Jacobs will explain different issues with mastering the interpreter's voice in this session, including breath control, articulation and pronunciation, minimization of foreign accents, and development of vocal technique through interactive and experiential learning.
Translators and Reviewers Teamwork: achieving quality assurance & strengthening business practices and opportunities.
This workshop will pair editors, revisers, and translators, who have experience working in teams to maintain quality assurance in completed translations of texts. Presenters will discuss effective collaboration practices between clients' in-house reviewers, and service provider's translation teams to comply with client's expectations while maintaining accurate translations.
Participants will also learn how to open and expand their business opportunities, pursue best practices, and obtain information on requirements for new business opportunities in the city. Participants will hear from successful language service professionals, Dr. Cecilia Castillo, Yanna Zhang, and Kelly Easton, who will share their experience, practice, and approach when it comes to submitting bids and proposals for language service contracts.
Lunch Working Session: On the Bright Side - a discussion with Larry Bell

Program Director & Senior Training Consultant of the National Coalition Building Institute International, Larry Bell, will moderate and revisit the topics discussed in the workshop sessions. Participants will have a chance to weigh in on a more personal level.
-
For additional information contact Multicultural Community Service via e-mail at lspcoordinator@mcsdc.org or call (202) 238 9355.
Funded by a grant from the Mayor's Office on African Affairs