Description
MBEP's 3rd Annual State of the Region:
Let's Get Moving!
MBEP is hosting our third annual State of the Region conference at the Hyatt Regency Monterey on November 8, 2017. This year our theme is "Let's Get Moving!" which will explore how to break through inertia to get things done, and also more literally showcase ways to improve how people move around our region.
We have lots of good stuff up our sleeves, including an update to our Regional Dashboard that is helping to measure progress regarding our region's well-being.
This will again be a sold-out event, so don't wait to buy your tickets. Look forward to seeing you there!
---
MBEP's 3rd Annual State of the Region:
Morning Sessions. Our morning keynote, Chuck Marohn, CEO of Strong Towns, will inspire us with innovative solutions in transportation that showcase how to get people moving. Mr. Marohn is a Professional Engineer and is the Founder and President of Strong Towns. Mr. Marohn will be followed by panel discussions with regional and statewide experts that explore building more of the right kind of housing moderated by New Way Homes/Envision Housing CEO Sibley Simon and panelists Pilar Lorenzana of SV@Home, Jan Lindenthal of MidPen Housing, Gonzales City Manager and MBEP Co-Chair Rene Mendez, and John Swift of Swift Consulting Services. Dr. Chris Benner from UC Santa Cruz will then moderate a panel on how to strike the right balance between growth and the environment with Michael DeLapa of LandWatch, Meea Kang of Related California, Santa Cruz County Supervisor Zach Friend, and William Ow of Ow Family Properties.
Roundtable Discussions. After lunch participants will join a Roundtable Discussion of their choice to delve more deeply into the challenges and opportunities our region faces. These discussions will be facilitated by subject matter experts to brainstorm solutions and will cover a broad range of subjects -- from transforming our downtowns, expanding employer-sponsored housing, empowering our youth to succeed, and realizing regional ubiquitous high-speed broadband. Discussion leaders and subject matter experts include City Managers Charles Montoya, Martin Bernal and Ray Corpuz, Sarah Latham, Vice Chancellor, Business & Administrative Services of UCSC, Barbara Meister, Director of Public Affairs of the Monterey Bay Aquarium, Rosa Vivian Fernandez, CEO of the San Benito Health Foundation, Dr. Nanette Mickiewicz, CEO of Dominican Hospital, Dr. Willard Lewallen, President of Hartnell College, Doron Comerchero, Executive Director of Food What, Dr. Fred Watson, Professor at CSUMB and many more.
---
For overnight room reservations at the Hyatt, click HERE. A discounted nightly rate of $134.00 plus tax is being offered through October 9th.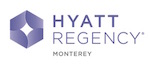 ---