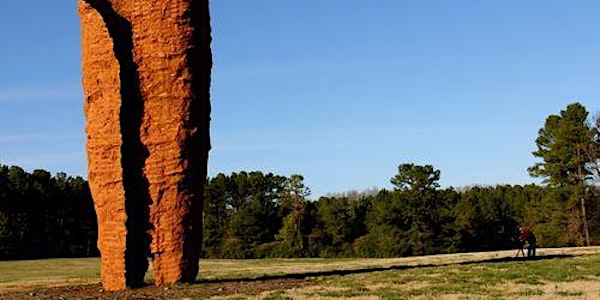 2017 LAND ART COMPETITION
Refund Policy
Contact the organizer to request a refund.
Description


Payment Page for
2017 LAND ART COMPETITION
Nka Foundation invites submissions from creative practitioners and institutions dedicated to community placemaking to participate in its 2017 Land Art Competition. The competition is open to landscape architects, artists, curators, designers, architects, urban planners, engineers, university students and others from around the world to submit their ideas for large-scale and site-specific public art installations based on site in rural Ghana. In order to enter the competition, you must register here on Eventbrite. The registration fee per entry is $40 for individual and $50 for a team. On your Eventbrite ticket, you will see a 9-digit order #. This is your registration number for one design entry.
Submissions must be received by the competition organizers no later than February 15, 2017. The construction site will be Abetenim Arts Village, near Kumasi in the Ashanti Region of Ghana. Total costs of constructing the design entry must not exceed $3,000 (USD) for materials and local labor. Jurors will award prizes for 1st: $1,000; 2nd: $700; and 3rd: $400. Honourable Mentions Certificates will be awarded by the jury to 7 of the top 40 entries. Once you have registered, you will need to submit your design entry via the competition discussion board: http://nkaprojects.boards.net/thread/62/2017-land-art-competition
See the Press Release: https://www.prlog.org/12582521.html
Contact: info@nkafoundation.org / http://www.nkafoundation.org if you have a question.
IMPORTANT DATES
Registration: October 3, 2016-January 31, 2017
Submission of Entries: February 10-15, 2017
Selection of Projects by Jury: March 31-April 17, 2017
Press Release on the Winning Projects: April 30, 2017
Building Workshops to Realize the Top 40 Design Entries: September 2017 to March 2019.