Description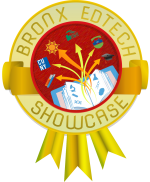 Active Learning & Student Centered Pedagogy
Keynote Speaker: Jessica Brodsky, Learning Designer & Program Manager, Active Learning Institute,
Center for Teaching and Learning (CTL), Columbia University
Click here for more information about Jessica Brodsky
Join the three Bronx CUNY colleges for a very special opportunity to discuss effective online and hybrid college and classroom practices with peers. The showcase will feature cross-campus or intra-campus collaboration, pedagogical innovation, institutional change and of course unique classroom methodologies with technology.
The showcase is an excellent prospect for networking, collaboration, sharing technical information, and building effective practices.
For more information visit our website: CUNY.IS/BRONXEDTECH