Sales Have Ended
Ticket sales have ended
If you would like more information, please contact our Wichita Center. (316) 945-7747 wichita@familiestogetherinc.org
Sales Have Ended
Ticket sales have ended
If you would like more information, please contact our Wichita Center. (316) 945-7747 wichita@familiestogetherinc.org
Description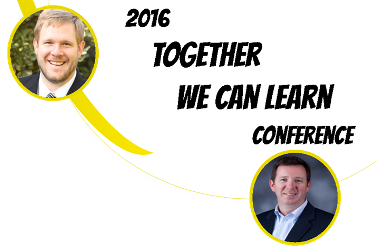 Featuring
Stephen Hinkle - The Hidden Curriculum of School
Stephen Hinkle, M.A., is a graduate of Northern Arizona University with a Master's degree in Disability Policy. Stephen has a Bachelor's degree in computer science from San Diego State University. Stephen is an individual with autism. When he was very young, his mother was told that she should institutionalize him. She did not. Stephen grew up in the special education system, noting what worked and did not work throughout his journey. He calls this "the hidden curriculum." Stephen has been featured in many interviews, articles, and at conferences in many states.
Strategies for teachers and parents to help people with autism and other special needs face social challenges. Learn strategies and tips for teaching the skills needed for children and students which aren't taught in school, like how to be involved in school spirit activities, lunchtime fun activities, after school activities, visual and performing arts, the games played at recess, school dances, making friends, etiquette, and more.
Sean Smith - TECH Tools & Strategies
Sean J. Smith holds the rank of Professor of Special Education at the University of Kansas. Dr. Smith has a background in the area of special education and technology, specifically towards the integration of technology across teacher preparation programs. He has authored and presented a number of articles and papers dealing with special education technology and is currently a Project Director on several US Department of Education program initiatives seeking to further the integration of technology components across teacher preparation programs and into the lives of students with disabilities as well as the development of a virtual social skill training experience for students with Autism. Dr. Smith has served as an associate editor for the Journal of Special Education Technology and currently serves as an Associate Editor for Teaching Exceptional Children. He is the proud parent of four young children, one having an intellectual disability.
This keynote will focus on technology-based solutions (low, mid, and high tech) as well as ways family members can further enhance their involvement in the identification, implementation, and evaluation of technology tools to assist their son or daughter with a disability. Discover how technology can reduce a student's reliance on parents, siblings, friends and teachers, helping foster not only access to the general education curriculum but also improving self-esteem.
For more information
Call: (316) 945-7747 or (888) 815-6364
wichita@familiestogetherinc.org
Breakout Topics
Education Track
Strategies for Dealing with Challenging Behaviors

Celebrating Employment Panel

Virtual schools and students with disabilities

Together We Can: Re-Thinking Poverty
Special Healthcare Needs Track
Children with Mental Illness, Signs, Symptoms and Tools!

Speech and Hearing
Youth Track
Self-determination

iTransition and iHealth