Sales Have Ended
Registrations are closed
Thanks for registering!
Sales Have Ended
Registrations are closed
Thanks for registering!
Description
UPDATE 6th May: Thanks to Kok Ho Huen we have secured the use of space at the School of Electronic Engineering and Computer Science at Queen Mary University London for 25-26th June.
NAO, Pepper, Jibo, Buddy, Alpha2, Aido these are just a few of the social robots that are, or will shortly be, available. But what are these robots good for? Once you have a "social robot" what do you do with it?

UKNAO challenges you to participate in the 2016 social robotics hackathon and develop an application in which a robot engages in meaningful interaction with humans or other robots.

This hackathon is open to all developers interested in applications that make use of social robots. We'll have some robots on-hand but if you already own a robot (no matter which platform) please feel free to bring it.


The 2016 social robotics hackathon is hosted by Queen Mary University London in the School of Electronic Engineering and Computer Science:

Mile End Road, London E1 4NS (near Mile End & Stepney Green tube stations)
From 9am on Saturday 25th June until (approx) 5pm Sunday 26th June. We'll provide food, space to hack and some robots on hand. There will be an (optional) social event on Friday 24th: details to follow.
We'll announce details of prizes nearer the event.

We'll have some robots for you to use, but if you have a robot and are happy to share it with your team please bring it.

Please note:

Teams may be from 1-5 people.

All team members must be physically present throughout the hackathon

Applications must be developed between 9am Saturday 25th June until 3pm Sunday 26th June

Don't have a team? No, problem! Head over to the hackathon section of the UKNAO forums and introduce yourself. http://www.uknao.com/forum/social-robotics-2016

Sounds like fun? Here are some images from previous hackathons we've run.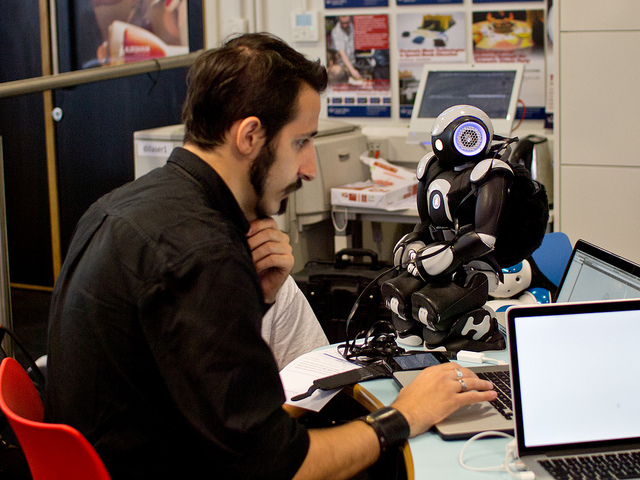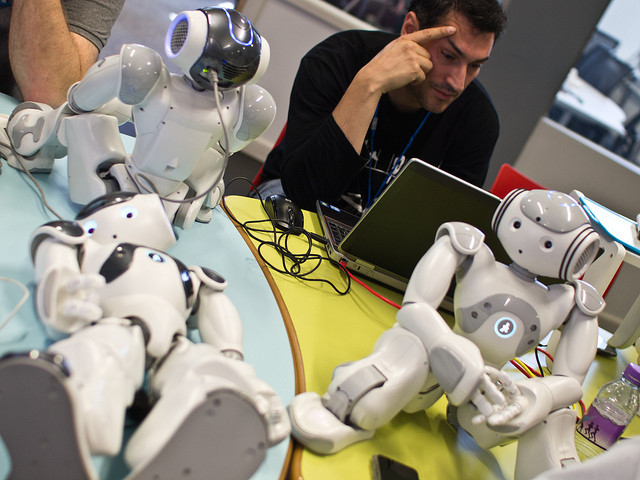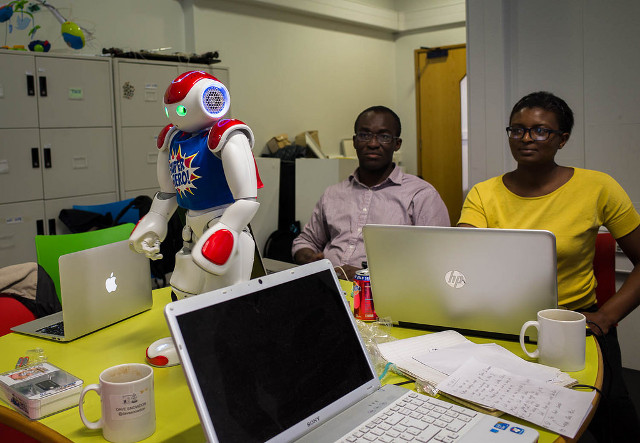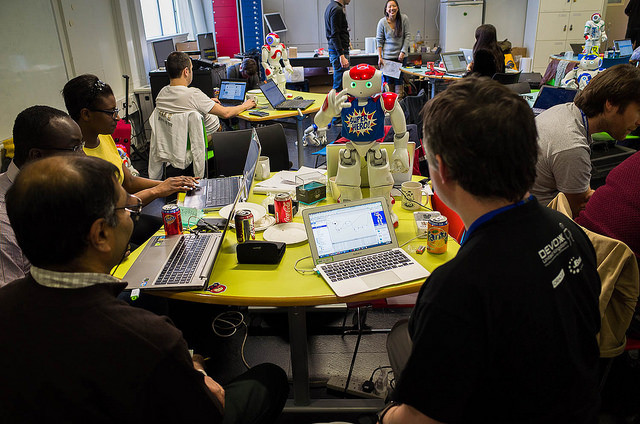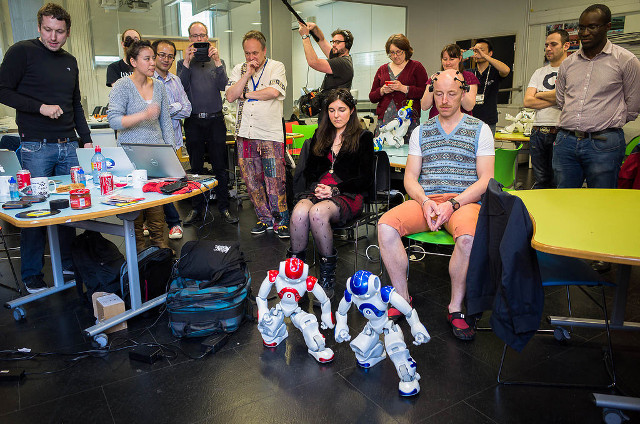 Our Sponsors
Many thanks to our sponsors, without whom this event would not be possible