2016 Run for Adela - 5K on the beach
Event Information
2016 Run for Adela - 5K on the beach
Sullivan's Island, Sullivan's Island, SC
Sales Have Ended
Registrations are closed
BIG THANKS TO OUR SPONSORS, DONORS AND PARTICIPANTS FOR MAKING THE 7th ANNUAL RUN FOR ADELA ANOTHER SUCCESSFUL RACE. Results posted below. If you have any questions about awards or didn't receive an award that you are entitled to, please contact Lauren Cook at thelaurencook@gmail.com or 843.697.5458 to make arrangements. Thank you for your continued support.
Event Description
**TOP FINISHERS**
If you have any questions about the awards or didn't receive an award that you are entitled to, please contact Lauren Cook to make arrangements.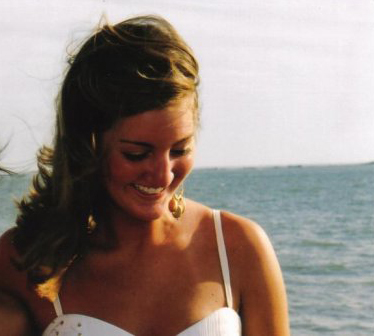 The Run for Adela is the only 5K run/walk (3.1 miles) held on the beach at Sullivan's Island. 6 years strong, this race is professionally timed offering a great race day experience to veteran competitors and first-timers alike.
Popular for families, the kids one mile fun run offers a chance for our younger runners to get in on the action (ages 12 and under). 
Follow us on Facebook to the latest updates on prizes and more!
Proceeds to benefit Camp Happy Days to help Kids Kickin' Cancer and provide a weekend for teens with cancer to get outdoors, camp under the stars, go gigging / fishing / crabbing and experience what the Lowcountry has to offer. Proceeds also benefit the Adela Holmes Cook Foundation and the Ronald McDonald House.

Time: All event start at 8:30am
Race Services: Fluids at Start / Finish and 1/2 way. Splits at key mile marks.
Post Race: Food, refreshments and awards ceremony for participants. Official after-party to be announced.
Late Registration and Packet Pickup
Friday, April 15th, 10-6pm at Fleet Feet Sports, 881 Houston Northcut, Mt. Pleasant, SC 29464
Saturday, April 16th, 7-8am, Station 17, Sullivan's Island (top of the beach path by Sand Dunes Club)
****Please note we have changed the location from Station 16.****
RACE DAY REGISTRATION ends at 8am. We cannot guaruntee t-shirts to late registrants.
Awards M/F: Top 3, first master, first grandmaster, up to 3 deep in age groups.
Age Groups (5K only): 9 and under, 10-13, 14-17, 18-24, 25-29, 30-34, 35-39, 40-44, 45-49, 50-54, 55-59, 60-69, 70+
DONATIONS are tax-deductivle and can be made by clicking the Register button in the top right corner of the page. Thank you for your support!
More information - Please contact Dicksie Johnson 843.442.1022 sidicksie@aol.com