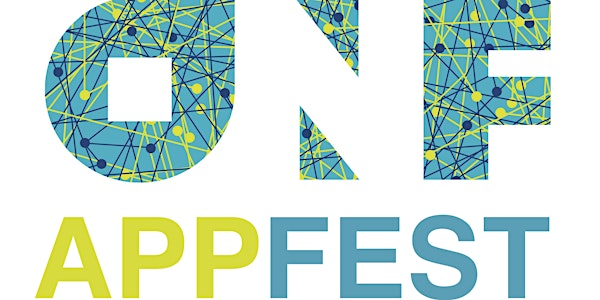 2016 ONF/OSSDN AppFest
When and where
Location
UNH InterOperability Lab 21 Madbury Road Suite 100 Durham, NH 03824
Description
2016 ONF/OSSDN AppFest
May 16-19, 2016
The Testing & Interop Working Group, the Testing Leadership Council, and the OpenSourceSDN Software Leadership Council are all delighted to announce the dates of the 2016 ONF/OSSDN AppFest. The AppFest will be held May 16-20, 2016, at the University of New Hampshire Interoperability Lab. The lab has played host to interop and testing events for over 25 years, and is proud to host our event in their brand-new facilities.
Weekly planning calls have been scheduled to keep all participants informed of details of the event, participation in these calls is necessary for successful event planning. Coordinates are included in the registration confirmation.
Participation in the AppFest 2016 offers an exceptional opportunity for applications, controllers, switches and test tools developers and vendors to verify their interoperability with implementations from other vendors. This allows everyone to uncover issues, fine tune implementations, improve performance and gain confidence in the interoperability of their implementations. In addition, this year's inclusion of a HackFest, Community Day, open-source implementations, and non-ONF members multiply AppFest benefits for everyone.
Important Details:
The AppFest is hosted at the University of New Hampshire Interoperability Lab and runs from May 16 - May 20, 2016.
Monday, May 16: Setup & Organize
Tuesday, May 17 - Thursday, May 19: Application / Controller Interoperability Testing and Sandbox - Benchmarking / Conformance
Thursday, May 19:

SDN TestEXPO event

Community Day (Members of the Operator/User Community, all press & Analysts welcome)

Award notifications, closing announcements, planning & development activities
The event is open to ONF and non-ONF organizations. If the event is oversubscribed, ONF members and registrants will be given priority.
All controllers and applications are expected to bring in their own appliances. Only general infrastructure will be provided at the facility.
Only applications that have been previously validated with participating controller(s) can register.
Open Source implementations need to be registered and "supported" by participating resources on site to be considered as part of the AppFest.
Attendance of the event is free. Parking is available with a short walk from the UNH campus for $10 per day, per slot.

Registration:
Registration submissions will be accepted until April 15th, 2016 End of day. Please provide as much detail as possible to allow for successful planning.
Shipping:
All equipment must be shipped to the University of New Hampshire InterOperability Laboratory to arrive no later than Friday, May 13th prior to the start of the event. There is NO Saturday or Sunday delivery service available.
Companies shipping equipment to the UNH-IOL are required to cover all shipping and customs/duties costs. Failure to do so will require the University of New Hampshire InterOperability Laboratory to bill the participating company for any outstanding shipping and customs/duties charges plus a one hundred dollar ($100.00 USD) handling fee.
The following shipping address MUST be used:
ONF/UNH-IOL Appfest 2016
Attn: Timothy Winters
UNH-IOL
21 Madbury Road, Suite 100
Durham, NH 03824
Tel: +1-603-862-0090 (needed for FedEx)

No collect shipments will be accepted, and all shipping fees, including U.S. Customs charges, are the responsibility of the shipper. UNH-IOL will NOT pay for U.S. Customs charges, and prepayment of Customs charges is required.
Please remember that international shipments must be cleared through U.S. Customs, which could take up to a week of additional time in shipping.
Equipment presently housed at the UNH-IOL facility will be available for use during the AppFest, provided that it is registered prior to the event.
If you have any questions, please email AppFest@opennetworking.org
The AppFest team,
Erica Johnson (IOL)
JP (CNLabs)
Rick Bauer, Cassandra Blair (ONF)