Description
Join us for the 7th annual Lake Bruin Poker Run benefitting Tensas Academy. This years event will be held on Saturday, June 18, 2016, from 3:00 to 6:30PM at Lake Bruin in St. Joseph, LA. Participants can win Up To $500.00 while having fun on Lake Bruin. With over 200 participants last year, this year is sure to be even bigger and better!

You can purchase your Poker Run Scorecard for $50.00 at following locations: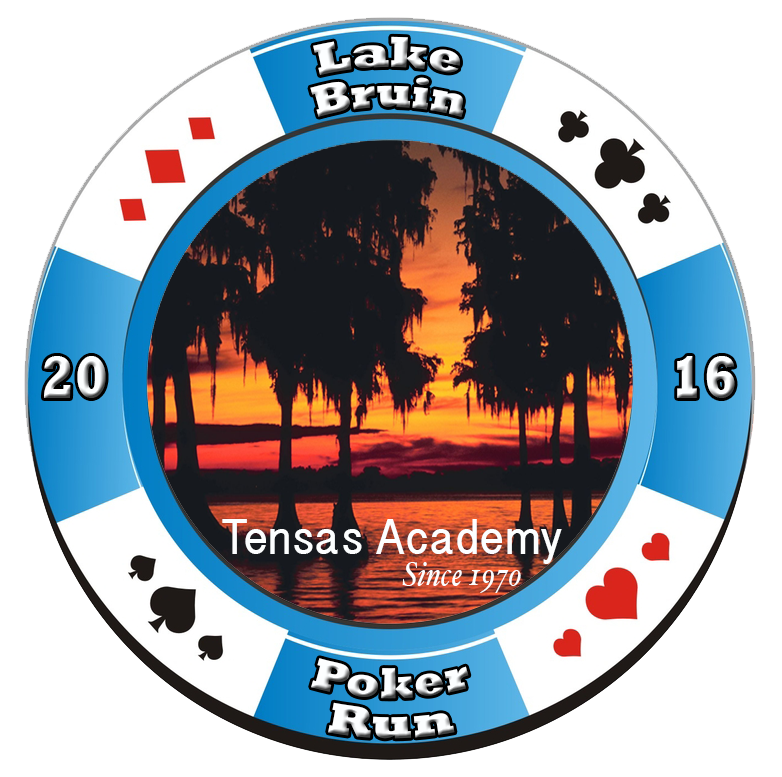 Cross Keys Bank (St. Joseph Branch)

Tensas State Bank (St. Joseph & Newellton Branches)

Fish Tale Grill

Lake Life

Netterville Landing

Online at 2016 Lake Bruin Poker Run

You can buy one scorecard per boat or everyone in the boat can have a scorecard (the more the merrier). There is no limit on the number of scorecards you may purchase. The more you buy, the better your chances are to win!
The day of the Poker Run, gather your team, plan your route and head out on Lake Bruin to the designated locations where you will find a variety of themed piers, food, and drinks!

Then travel to all 5 Poker Run Piers (in any order) and draw your card for your poker hand. This event is as family friendly as you want it to be. Come by boat (or even car if you like.) Maybe you will be in the boat that likes to take their time and visit on the lake while playing the game, that is why you have plenty of time to play!

Once you have all of your cards, you will turn your scorecard in at the last pier you visit then head to Netterville's landing for the Captain's party which starts at 6:30. There will be live music, food and drinks and the winner will be announced! You do not have to be present to win, but you don't want to miss out on this annual party on the lake that benefits a good cause. If you can't be there in person but still want to play, simply purchase a scorecard online and select the option for it will be played on your behalf.
Cards purchased online can be mailed to you (if purchased at least one week in advance) or picked up in person at the locations listed above. Simply show your receipt from online purchase.
View a map of the Lake Bruin Poker Run (check back often, still updating)
All proceeds benefit Tensas Academy.
#LakeBruinPokerRun