Lawyers Hub and EAST AFRICA LAW SOCIETY invite lawyers to upskill & learn more on digital forensics and cyber-based evidence
About this event
Disclaimer : This is not a free event :-)
Payment is via Mpesa and costs Kenya shillings 3000 for Young Lawyers and 4000 for Seniors. Amount in dollars is 30 and 40 respectively for other East African delegates.
The Lawyers Hub convenes a community of lawyers, techies, and professionals interested in legal technology and innovation.
Together with the East Africa Law Society, we invite you to a two day training on Mastering digital Forensics and Cyber-based evidence for Lawyers.
The training is open to Lawyers in the East Africa region and promises to be intense and immersive.
Payment details : Mpesa Paybill: 336885 Account: EALS Amount: 4000(senior lawyers) 3000 (Young lawyers of 0-3 years)
The training is limited to 100 Pax and will be fully booked once the numbers are attained. Queries can be directed to training@ealawsociety.org
Lawyers Hub Team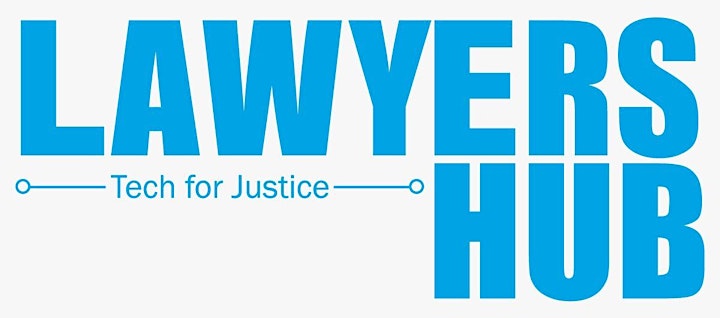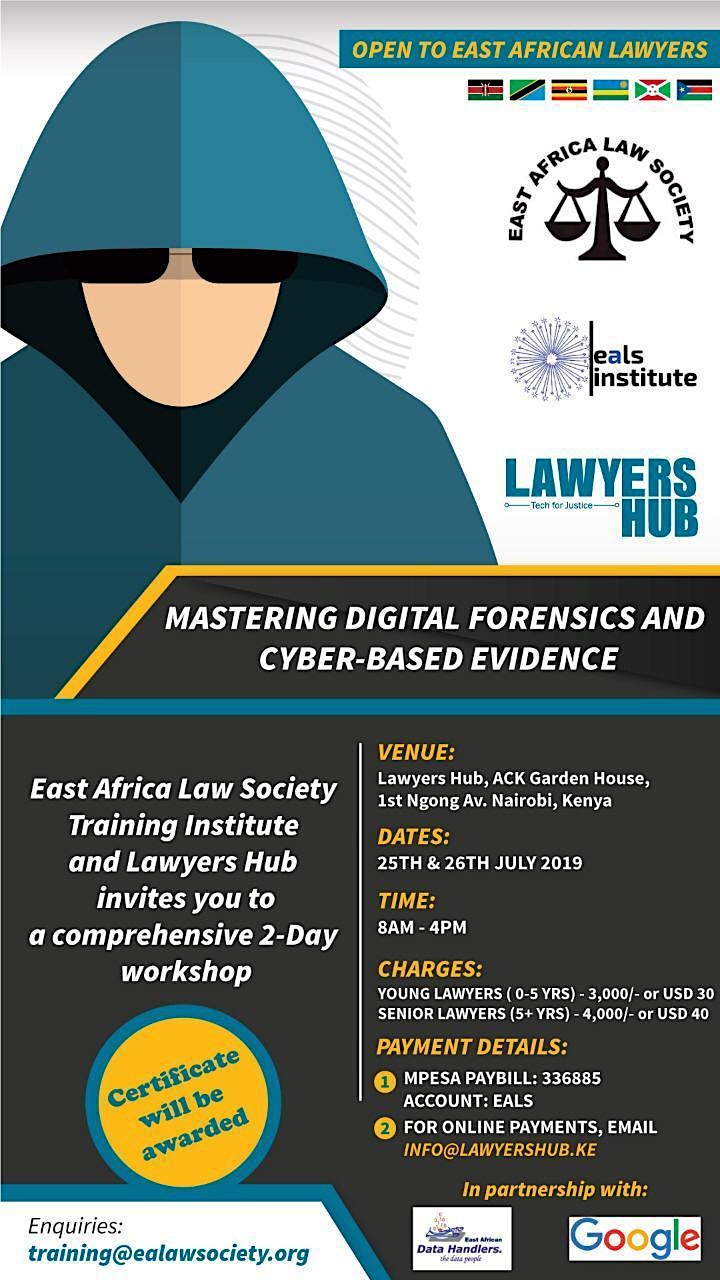 Organizer of 2 DAY TRAINING ON MASTERING DIGITAL FORENSICS & CYBER BASED EVIDENCE
Based in Nairobi, Kenya; the Lawyers Hub is the first African Law innovation hub focused on the interplay between Law and Technology in Africa. We offer legal support to start ups through their entrepreneural journey and build capacity of Lawyers to better engage in Tech Policy.
Contact: info@lawyershub.ke Call: 0202840228