Description
This is going to be rad.
Please join me (Lee McCormack of www.leelikesbikes.com) and pro riders Syd Schulz and Macky Franklin for a weekend of learning and shredding.
What you will learn
After 30 years as a rider and 15 years as a professional bike guy, I (Lee) have learned some things, and the coolest thing I've learned is the Grand Unified Theory of Shred (GUTS). Underlying all riding skills — climbing, cornering, pumping, hopping, jumping and basically ripping, not to mention most other sports — you'll find one simple, universal, archetypal movement pattern.
We call this pattern row/anti-row or, more simply, rip/row. We will use the RipRow training tool to hack the cheat codes of shredding into your subconscious, then we'll show you how rip/row movement ties into your riding. Yes! It's that simple. You only need to learn and refine one movement pattern, then plug it into all aspects of your mountain biking:
Riding dynamically
Climbing with utmost efficiency
Braking heavy to generate traction
Pumping corners to generate speed and traction
Pumping bumps to gain speed and control
Hopping smoothly and easily
Dropping smoothly
Jumping perfectly (and safely)
Envisioning and creating shapes on technical trails
Pro-level trail-reading (with help from some actual pros)
RipRow teaches perfect body mechanics:

Pumping and RipRowing are the same movement: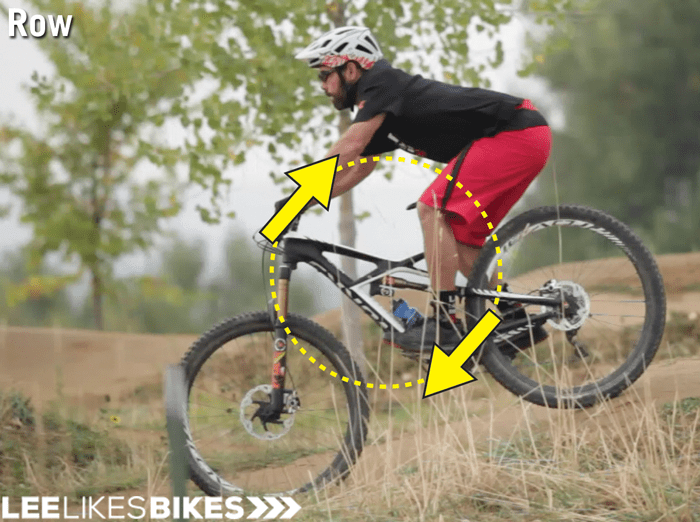 Meet your teachers
Lee McCormack (of www.leelikesbikes.com) is a world renowned mountain bike author and instructor, as well as the inventor of RipRow. He has improved the riding of thousands of riders of all styles and levels — from beginners to pros like Syd and Macky. His approach has been refined over many years. Many students say he is the most effective MTB skills instructor in the world. You can find out for yourself!
Syd and Macky might seem like a singular force to be reckoned with (and they are), but they are also two very cool individuals. Syd Schulz is an accomplished writer and a student of life. Macky Franklin is an old soul and an XC pro turned enduro racer. Together they are a force for justice, goodness and shredding. Syd and Macky represent Jamis, RipRow, PEARL iZUMi and Osprey. You can follow them at YouTube and Patreon and Instagram.
Syd rocks the gnar: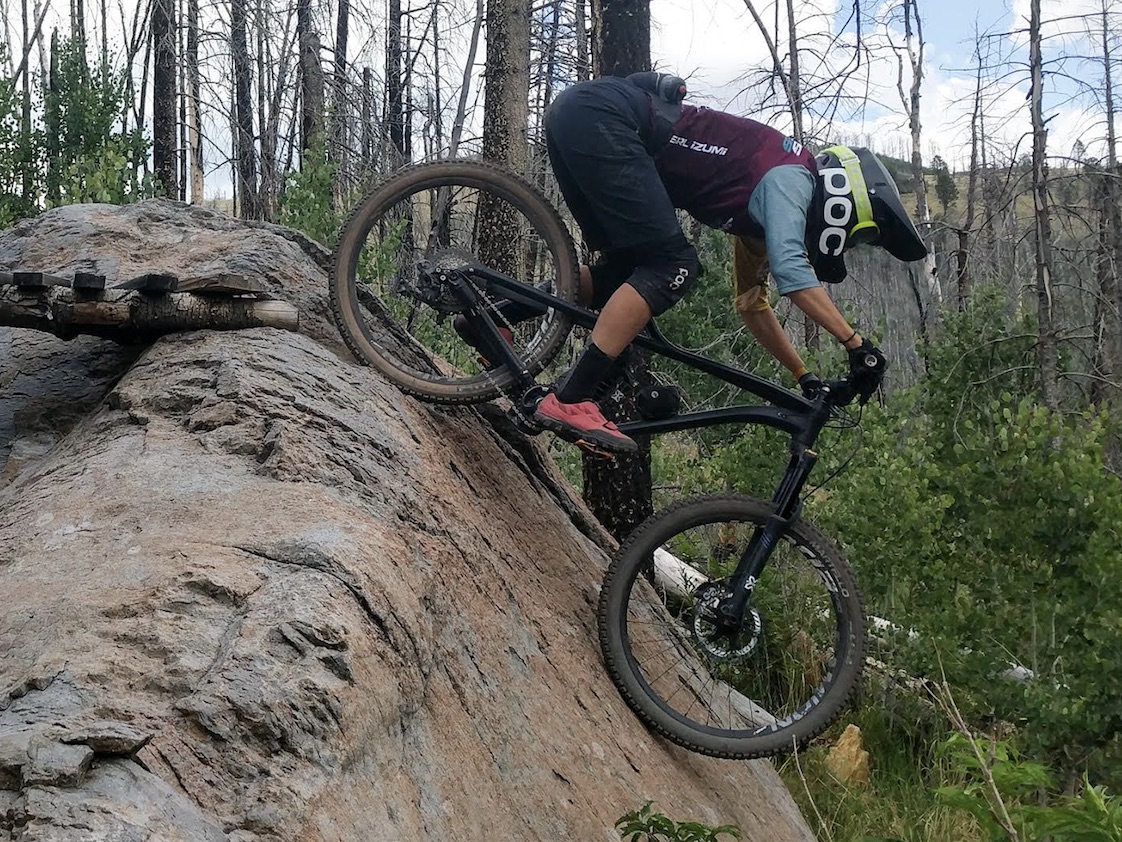 Macky rails turns:
Schedule
(Subject to optimization.)
Saturday
9 a.m. to 4 p.m. at Valmont Bike Park with a lunch break in the middle.
Sunday
10 a.m. to 4 p.m. on a badass local trail network.
Lunch on the trail.
We'll pick the trail based on the group and the conditions.
Logistics
To keep things simple, we ask that you provide your transportation and bring the food you need. Assuming we all like each other, we can go out to eat after class.