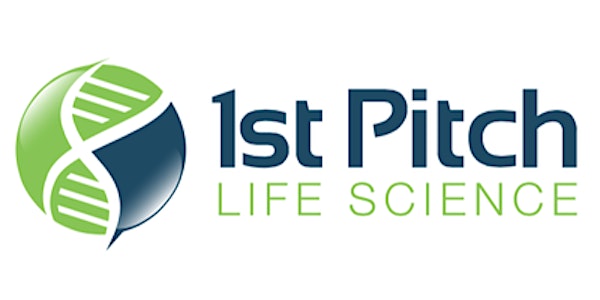 1st Pitch Life Science NJ
When and where
Location
Rutgers Visitor Center 100 Sutphen Rd Piscataway, NJ 088545
Description
1st PITCH LIFE SCIENCE – NEW JERSEY
"EAVESDROPPING ON INVESTORS'CLOSED DOOR DISCUSSIONS"
MEETING ANNOUNCEMENT
TUESDAY, APRIL 18, 2017
5:30PM – 8:30PM
(4:30PM-5:30PM "Meet With Investors" Roundtable Discussion)
Rutgers Visitor Center, 100 Sutphen Rd, Piscataway, NJ
Event is Free, Pre-Registration is required, doors close at 6:30pm
Hear what happens AFTER a start-up company presents to an investor group! Usually after the company representatives leave the room, the investors have a private discussion to decide whether the opportunity merits further investigation and possible investment. 1st Pitch Life Science offers presenters and audience members the chance to hear what happens in those closed-door discussions, and to learn what really matters to investors.At the end of the event, the audience will vote on a "Best of the Best" winner. This is the pinnacle of the 1st Pitch season, so we hope you can attend!
1st Pitch Life Science is organized by MABA (Mid Atlantic Bio Angels (http://www.bioangels.net), a life science investor group, to encourage and educate aspiring life science entrepreneurs who know they may be too early or not fully prepared to seek investment but want the opportunity to practice their pitch and to receive constructive criticism from experienced and knowledgeable professionals.
Be sure to fill out the"Looking For" sectionon our registration page to receivea different-color name badge with this info printed on it. Others will be able to easilytell you're looking for something, helping you promote your networking!
The 1st Pitch event will be preceded by a "meet with investors" roundtable discussion, between 4:30 – 5:30. The investors at the roundtable will discuss approaching angel groups for investment, the investment process, things to do and to avoid, things investors look for in an investment opportunity, how angel groups work with other groups, etc., including a Q&A session.
To Register: https://1stpitchnjapril2017.eventbrite.com
When: Tuesday, April 18, 2017
4:30 – 5:30 "Meet with Investors" roundtable (separate registration required)
5:30pm – Registration & Networking
6:00 – 8:00pm – Program
8:00 – 8:30pm – Networking
Where: Rutgers Visitor Center (http://rumaps.rutgers.edu/location/university-visitors-welcome-center)
100 Sutphen Rd
Piscataway, NJ 08854
Free parking conveniently located directly across the street (Lot 48)
Rutgers Buses A and H go from College Ave. to Busch Campus. Bus A is the more frequent and direct bus, making a loop every 7 minutes. From the train stop, it is a short walk down Somerset Street to College Ave., and the bus picks up in front of Scott Hall. The first stop at Busch Campus will be the Visitor's Center. Though mostly students ride the buses, they are free for all riders and no ID is required.
The address for Scott Hall is 43 College Avenue New Brunswick, NJ 08901-1164 The address for the Visitor Center is 100 Sutphen Rd, Piscataway, NJ
To present or sponsor, please email us at: njinfo@1stpitchlifescience.com
Visit our website at: http://www.1stpitchlifescience.com