Description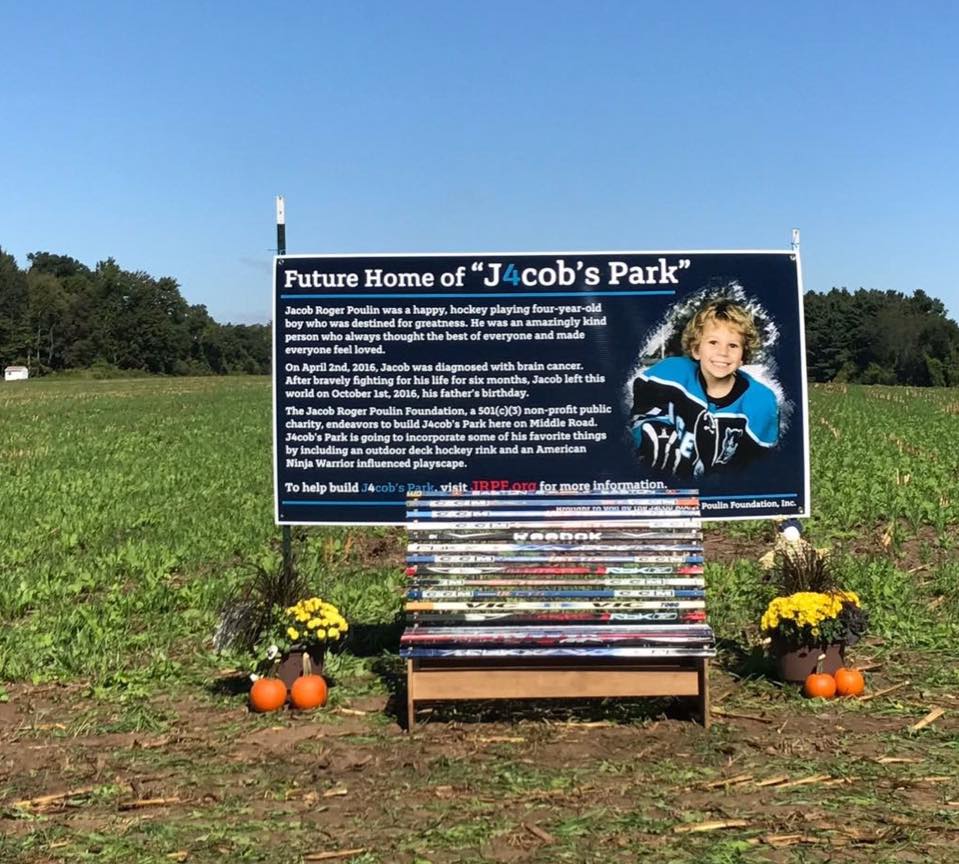 One year ago, our hockey community lost a fun loving, hockey-playing, four-year-old, Jacob Poulin, to cancer. The Jacob Roger Poulin Foundation, a 501(c)(3) non-profit public charity, is on a mission to build J4cob's Park with the support of the Town of Ellington. J4cob's Park is going to incorporate some of his favorite things by including an outdoor, deck hockey rink and an American Ninja Warrior-influenced playscape.
On Febuary 19th, 2018 we will be hosting our 1st annual 3v3 jamboree and open skate. Jamboree will be for the following birth years, 2010 ,2009, 2008. The event will begin at 10 a.m. but please be at the rink 30 minutes proir to the event to receive your jersey and time slots. The $30 entry fee for the 3v3 will be for the Jamboree(10a-2p) and open skate(10a-12p). Open skate for siblings, friends and family will be $10 per person and can be purchased at the door. All entry fees will go to J4cob Roger Foundation and will help with building J4cobs Park in Ellington.
Please share this with all your friends and family and help us make this a big success!
Here is a little info on the foundation and the foundations FB page
https://www.facebook.com/jacobrogerpoulinfoundation/