About this Event
The Texas Intellectual Property Law Journal invites you to its 18th Annual Symposium. Join us as we hear from leading IP practitioners, judges, and professors on the intersection of administrative and intellectual property law.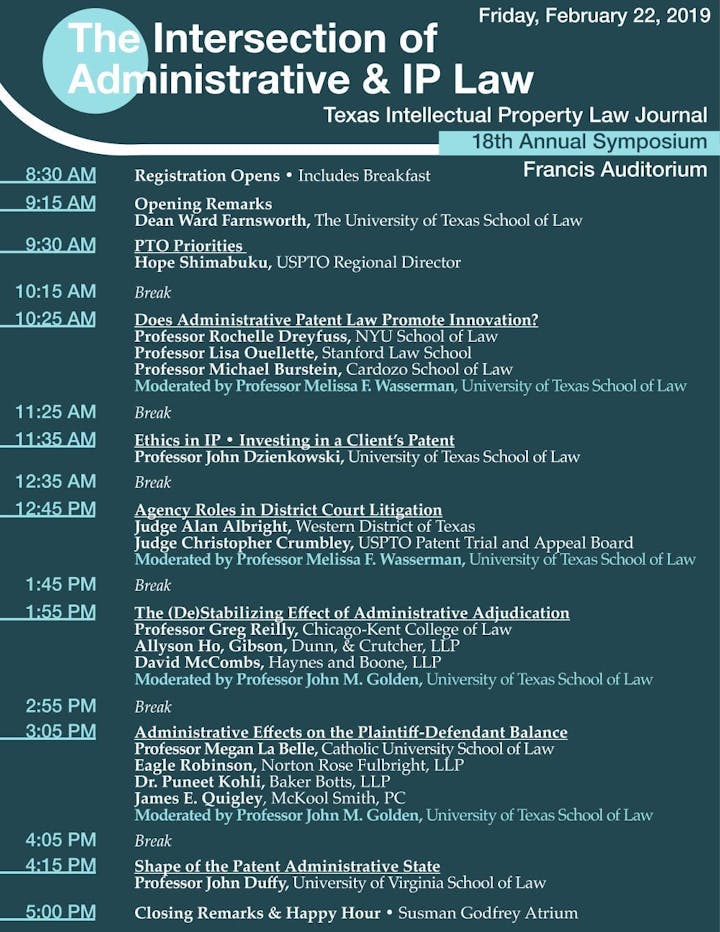 This course has been approved for Minimum Continuing Legal Education credit by the State Bar of Texas Committee on MCLE in the amount of 6.50 credit hours, of which 1.00 hours are ethics.
If you would like to get CLE credit for this event, you must check-in at the event when you arrive.