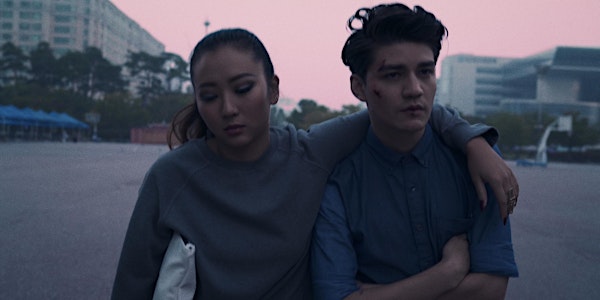 10th Annual KAFFNY: Shorts Two w/ Q&A
When and where
Location
Wythe Hotel Cinema 80 Wythe Avenue (in cellar-level) Brooklyn, NY 11249
Description
Our Shorts Two section premieres the following:
THE LUNCHEON ON THE GRASS (KOREA, 2016, 34") - BROOKLYN PREMIERE
dir. Hyunyong Park
Four novice kidnappers hired a pro to dispose of a boy who is lying dead in the bloodstained living room of an apartment. As they clean up the scene with the guidance of the pro, the kidnappers say that the hostage killed himself, each one relating how they couldn't help committing the crime. As they reassure one another that it wasn't their fault, they have a phone call ringing.
ONE WAY TICKET (TAIWAN/KOREA, 2016, 11") - WORLD PREMIERE
dir. Chih-Wei Chang
Chia-Lun is a struggling salary-man who went through the loss of his first child some years ago. Despite time have past, Chia-Lun still couldn't get over with his daughter's death, and yet his dominant wife not only cheats on him but also filing for divorce and child custody. Chia-Lun has now come to a crossroads, a point of no return...
ULTRA BLEU (KOREA, 2016, 20") - NEW YORK PREMIERE
dir. Nick Neon
Things spiral out of control when Jim Park gets his ass kicked by a drag queen bouncer following a confrontation with his cheating ex-boyfriend. Broken and hungover, Jim wakes up alone in his room the following evening. Finding a Polaroid from happier times with his ex, he decides to burn it by the riverside. But when he meets an exchange student, Dean Bleu, by the water, Jim comes to realize that heartbreak is nothing compared to being 20-something + lost.
*In Competition for Best Third Culture Short
FILMMAKER NICK NEON IN ATTENDANCE!
AMERICAN DYNASTY (USA, 2015, 20") - EAST COAST PREMIERE
dir. Oscar Seung
Author Evelyn Han was America's favorite Chinese tiger mom. Her readers savored her charming memoirs, putting her four children in front of a national audience. Unfortunately for her children, The Hans: An American Dynasty wasn't a series of memoirs, but works of fiction. Christopher, Vivian, Rachel, and Jacob Han grew up walking a fine line between their mother's fiction and their reality. The world is stunned when Evelyn commits suicide, and the siblings must now clarify their identities. Will the Hans continue to live up to Evelyn's expectations, or will they take their own path?
THE TIME AGENT (KOREA, 2016, 30") - US PREMIERE
dir. Jude Chun
An Agent from the future has a simple mission: to make small changes to certain couples' relationships so that they break up. Why? Because their future children have committed crimes so devastating that they have been sentenced to non-existence.
For more info: www.kaffny.com