Description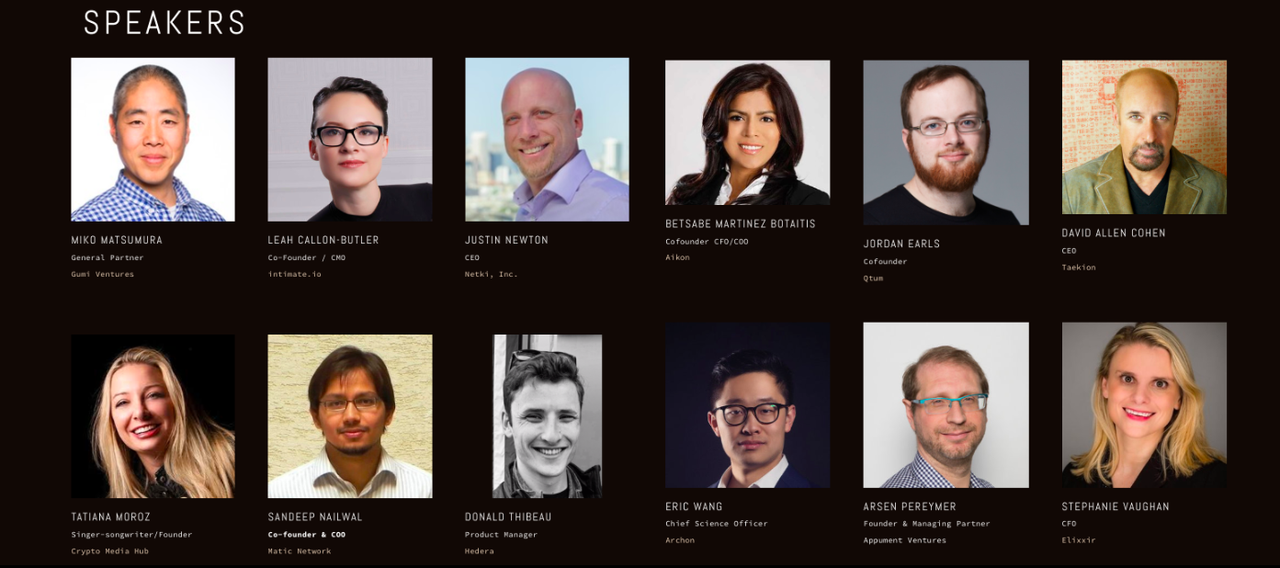 100x Crypto Summit is a showcase & networking event for 200+ crypto founders, investors, influencers and media. In addition to exhibitor tables, a business meeting lounge & networking we'll have two sessions of impactful lightning talks on the hottest crypto topics of today. There will also be an investor speed dating event with 10 investors & 20 companies. The represented ecosystems include: Bitcoin, Ethereum, EOS, Archon, Matic and more.
7PM - 10PM 45+ LIGHTNING TALKS
REAL TALK HOT TOPICS MAY INCLUDE:
Leah - The Right To Transact
Justin - Current Trends In KYC & ID Validation
Sandeep - Scaling Ethereum With Plasma
Dave: Decentralizing Cybersecurity
Arsen: Crypto Investing For The Masses
Tatiana: Free The Art - Crypto For A Revolution
Matt: The Hottest Cold Storage In The Market
Michael: All About The IEO
Brian R: Why Blockchain Is So Important For IOT
Daniel K: Why Prime Brokerage Services Matter
Daniel W: Open-ended Dutch Auction Exchange Model
Brian Y: Facebook - World's Largest Money Transfer Agent?
Chjango: The Future Of Interoperability
Nick: Bridging The Ux Gap - From Web 2.0 To Web 3.0
Taotao: How To Take On Smart Risk
Eric: Decentralize The Internet W/ Blockchain & File Storage
Ben: Wallets And Practical Improvements From Recent Blockchain Upgrades
Zachary: The Latest SEC Guidance & The Future Offshore
Rufus: News From The World Of Crypto Mining
Livia: Daos - Why Or Why Not?
Jun: The Partnership ICO - A New Alternative
5PM - 6PM: INVESTOR SPEED DATING (PITCH PASS)
10 Investors /20 Companies /1 Min Pitch /45 Sec Q&A
Miko Matsumura - Gumi Ventures
Arsen Pereymer - Appument Ventures
Dave Segura - Angel Investor
Louis Liu - Alpha Square Group
Taotao He - Marto HG Digital Assets Group
Mamoon Ismail Khalid - Accathon Capital
Michael Gord - MLG Capital
Nick Casares - Polyient Labs
Karl Samson - Bayberry Capital
Jay Zhou - Loopring