Event Information
Refund policy
Contact the organizer to request a refund.
Eventbrite's fee is nonrefundable.
Announcing the FIRST-EVER BroadcastHER Summit for Women in Streaming and Gaming!
About this event
How do you tune in? The Summit will be broadcasted on the 1,000 Dreams Fund Twitch starting at 12PM PST Sat Oct 17th & Sun Oct 18th.
1,000 Dreams Fund is committed to elevating women in the digital broadcasting and gaming space with our first-ever BroadcastHER Summit!
Meet, learn-from and network with leading women and allies in streaming and gaming during our two-day inaugural BroadcastHER Virtual Summit, October 17th & 18th: 12 - 6PM PST!
Featuring keynote speakers, panels and plenty of networking - our goal is to inspire and help YOU reach your awesome dreams in streaming and gaming.
Check out our schedule below:
Saturday, October 17th:
12PM PST: Opening Keynote by Eunice Chen, Founder, Enlight
12:30PM PST: Building Your Brand and Finding Your Niche with Ashnichrist, Storymodebae, SirKatelyn, Negaoryx, Mischacrossing, and Krystalogy
1:45PM PST: Networking 101 with Trisha Hershberger, Cupahnoodle, Munchkindoom, SweetAnita, and nessameowmeow
3:30PM PST: Using The Skills You Learn While Streaming Outside of Going Live with Persia_xo, TheStrangeRebel, Cuddle_Core, MsAshRocks, and Askesienne
4:45PM PST: Developing Yourself Professionally Brought To You By Hitmarker
Sunday, October 18th:
12PM PST: Mental & Physical Health in Gaming, Broadcasting, & Esports with Mxiety, FrankthePegasus, Megkaylee, playwithjambo, and AmberGlowYoga
1:15PM PST: Inclusion & Diversity in Gaming, Broadcasting, & Esports with Mojojojo_97, PleasantlyTwstd, YoBrandii_, and Mad_Madame_Em
3PM PST: Dealing with Harassment While Being Beautifully You with Deere, CtrlAltQuin, MermaidQueenJude, ThatNerdViolet, and LuxieGames
4:15PM PST: Accessibility in Gaming, Broadcasting, & Esports with RadderssGaming, LunahBat, Jessie Hall of AbleGamers, and TiffanyWitcher
5:30PM PST: Closing Keynote by Kishonna Gray, Assistant Professor in the Department of Communication and Gender and Women's Studies at the University of Illinois at Chicago
With performances October 16th - 18th by SavingMusicLIVE, a Twitch Channel devoted to supporting charity through music. Through various events, they have raised over $140,000 USD for 9 different charities, while providing a platform for musicians to share their talents and passions together in one place.
Register TODAY and get ready for a game-changing event for women in streaming and gaming!
Register NOW to secure your spot and these awesome perks:
Entered to be chosen for a special mentorship in partnership with Enlight and Opening Keynote Speaker Eunice Chen - including a learning framework on self growth, leadership, and career advice.
Entered in our giveaway of 12 HyperX Cloud Alpha Headsets!
Receive access to the event VOD
Unlocks the ability to ask questions to be answered live during each panel
Receive digital resources to help you reach your dream in esports, gaming, and broadcasting provided by 1,000 Dreams Fund and their partners
All ticket proceeds will go towards the 1,000 Dreams Fund - Twitch BroadcastHER Grant, providing financial assistance to women broadcasters for expenses such as travel, educational conferences, hardware upgrades, and more.
Brought To You By: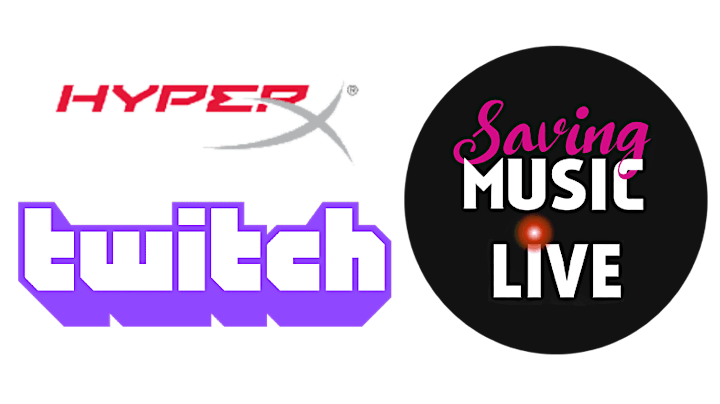 Date and time
Location
Refund policy
Contact the organizer to request a refund.
Eventbrite's fee is nonrefundable.