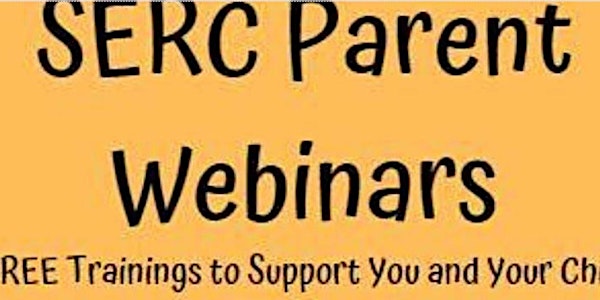 10 Top Parenting Tools: Breaking Them Down and Putting Them Into Action
Join us to delve specifically into steps required to effectively create and /or implement 10 common parenting tools.
About this event
In "Home Behavior Management" or "Parenting" workshops we often learn only the basics about many parenting tools and strategies. This workshop aims to go beyond the basics and teach you the " how to". Tools and strategies broken down for immediate use include "Giving Good Directions, Creating Charts, Chore Charts, Choosing Effective Rewards, Giving Meaningful Consequences, Over Correction and Positive Practice, Setting up Homework Routines, Teaching Perspective Taking Skills, Managing Bedtime, and Being an Active Listener".
Presented by Tana Hope, Ph.D. The Child and Family Therapy Clinic, Department of Behavioral Psychology at Kennedy Krieger Institute