Location
Pure Life Theatre Company
3801 Hillsborough Street
#Suite 113
Raleigh, NC 27607
A Black creatives' showcase and translation of feelings into language shared as stories, dance, short plays, and other #10MinuteBlooms
About this event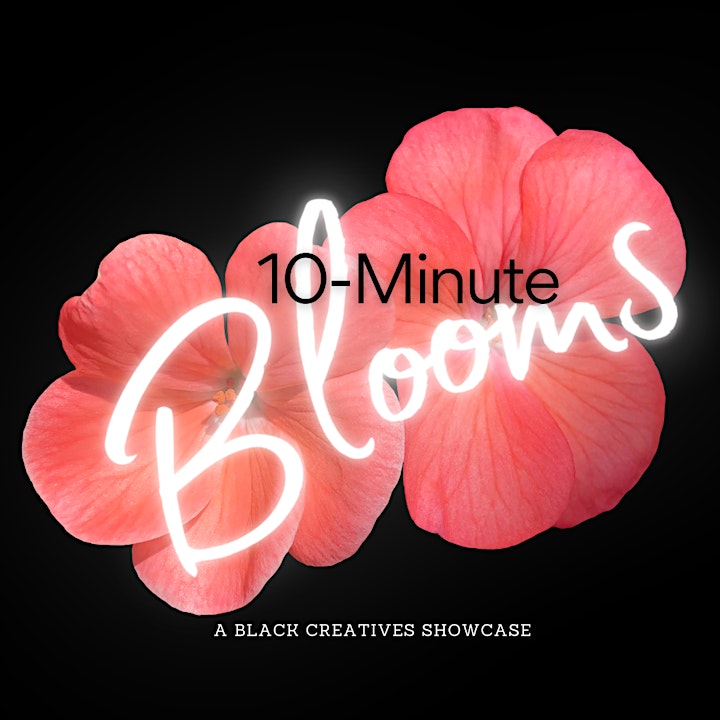 "We can train ourselves to respect our feelings and to transpose them into a language so they can be shared." Audre Lorde, poet and prophet
Truth Meet Story, LLC, in partnership with Diamonds, Pearls & Pink Roses Productions, presents "10-Minute Blooms," a showcase and translation of feelings into language shared through stories, dance, and short plays.
Written and performed by regional Black creatives in the Triangle, "10-Minute Blooms" opens at 7:30 PM, Thursday, April 7, and wraps with a brunch-style event, 3 PM, Sunday, April 10, 2022, at Pure Life Theatre, in Raleigh, NC.
The limited-run series centers Black life as experienced in diverse settings: walking at sunrise, employment as a bartender, managing employees in a profitable factory with a dead-employee body count, and co-parenting with the court-assigned label "domestic abuser", to name a few. Each 10-minute bloom featured in this showcase provides a range of emotions - from pensive, to comedic, to "gloves-off".
Featured Playwrights/10-minute "blooms"
Alexus Rhone - "Natural", "Ms. Shirley's Workshop"
Renee Nixon - "DAZED & STUNNED", "SON"
J. Mardrice Henderson - "Church Boyz - Pilot", "Proverbs - Accidents"
CJ Morgan - "The System"
Aya Wallace - "3 Dreads"
7:30 PM, Thursday, April 7, 2022 - "10-Minute Blooms," a Black creatives showcase, $10+
3 PM, Sunday, April 10, 2022 - "Muffins, Mimosas & Matinee: 10-Minute Blooms," a pre-show brunch featuring the jazz stylings of Lynnette Barber, $25+