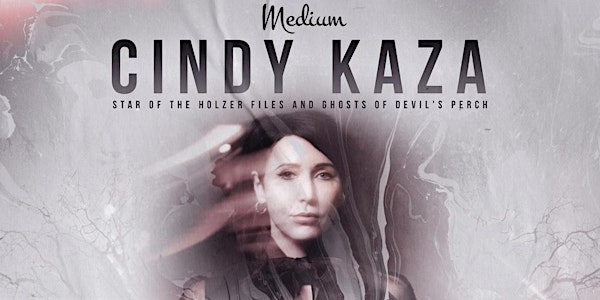 1 MONTH INTERMEDIATE/ADVANCED MEDIUMSHIP MENTORSHIP INTENSIVE JUN/JUL 2023
This mentorship is aimed to guide intermediate/advanced students of mediumship in taking their abilities to a more professional level.
Date and time
Sunday, June 4 · 11am - 2pm PDT
About this event
If you're interested in developing your psychic/mediumistic abilities to work on a professional level, this is a great course for you! This 1-month mentorship is for intermediate/advanced students only. You must have prior experience in the field and understand the fundamentals of psychic work and mediumship. It is not required that you are already working professionally, to take this course. SPACE IS LIMITED.
Class will be held on Sunday's from 11am-2pm PST. The cost of the mentorship is $750. A $400 NON-REFUNDABLE DEPOSIT is due upon signing up for the mentorship. Payment plans are available for the remaining balance for those who need it. SPACE IS LIMITED!! There will also be 2 "workshop" classes where we will either hear a lecture from a guest speaker or do practice readings for guests. Dates are subject to change as I am currently filming. 2 classes will be held in June and 2 will be held in July to account for my travel schedule and for holidays.
Class Schedule for March:
Sunday, June 4th, 11am-2pm PST
Monday, June 5th, 2023 (Workshop) 5pm-7pm PST
Sunday, June 11th, 2023 11am-2pm PST
Sunday, July 9th, 2023 11am-2pm PST
Monday, July 10th, 2023, (Workshop) 5pm-7pm PST
Sunday, July 16th, 2023 11am-2pm PST
During this mentorship, we will focus on helping you find and nurture your personal style of mediumship and psychic ability. We all have our own, unique way of working with these energies, and expressing your uniqueness in this field is the best way to share your abilities with the world!!
PAYMENT THROUGH THIS EVENTBRITE LINK IS FOR THE DEPOSIT ONLY. THE DEPOSIT IS NON-REFUNDABLE.
About the organizer
Cindy Kaza, The Holzer Files evidential psychic medium