How To: Use Eventbrite's Online Ticketing System
Get full control over your event with Eventbrite's online ticketing.
At Eventbrite, we believe that organizers should be completely in control of their event decisions, which is why we created a self-service online ticketing system with maximum flexibility. Here are some of the different ticketing choices you can make once you are ready to post your event on our platform.
1.
Price: As the organizer, you can decide whether your tickets will be free (free tickets don't get charged a fee), paid, or by donation. Best of all, you don't have to choose just one option.You can create several different ticket types to reflect your ticket-pricing strategy, such as early bird specials, group discounts, and more.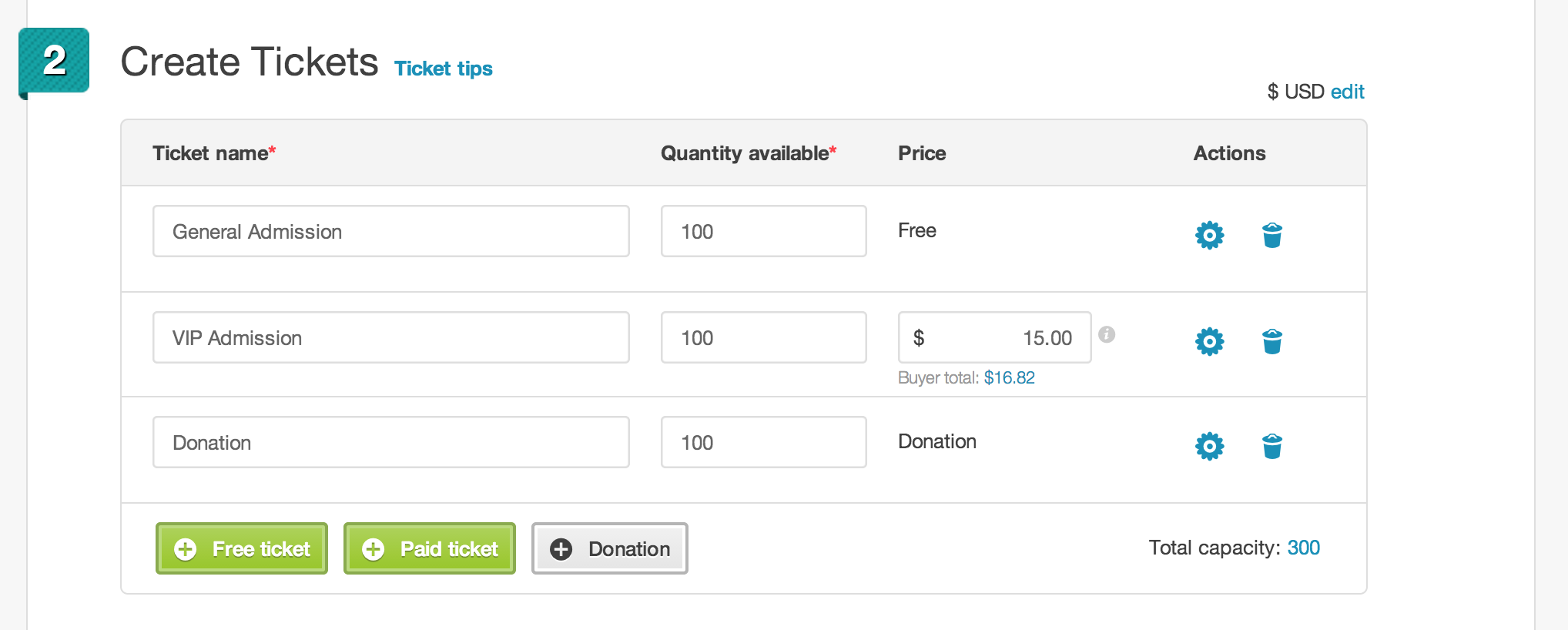 2.
Fees: If you are organizing a paid event, you can determine whether to pass on the ticket fees to your attendees or absorb the fees yourself. You can even customize the fee structure based on the ticket type.
3.
Timing: Control the exact timing of when your tickets will be available for attendees to purchase. You can set the selling date and time for each ticket type individually, as well as decide whether or not to hide that ticket type once it has sold out.
4.
Privacy: Our online ticketing system gives organizers complete control over the privacy of their event. If your event is private, it will not be searchable in our directory or via search engines. As it relates to ticketing, you can decide whether to reveal how many tickets or registrations are left to drive a sense of urgency for your attendees.