How To: Fundraise for events online
Raise more money with online fundraising tools.
1.
Eventbrite helps organizers make a bigger impact on their community by taking the work out of event creation and online fundraising. With powerful technology and integrated promotional tools, Eventbrite allows organizers to grow their fundraisers while reducing the time spent on managing tickets and registration.
2.
To get started, sign up for a free Eventbrite account or log in to your existing Eventbrite account and create an event. It'll only take a few minutes.
3.
One of the most important decisions when it comes to a fundraising event is setting a ticket price. With Eventbrite, you can create multiple ticket types at different price points. There's even a special ticket type you can use to collect donations. You can also easily create discount and/or access codes for your ticket types, which allows you to offer discounts or password-protected tickets to different people.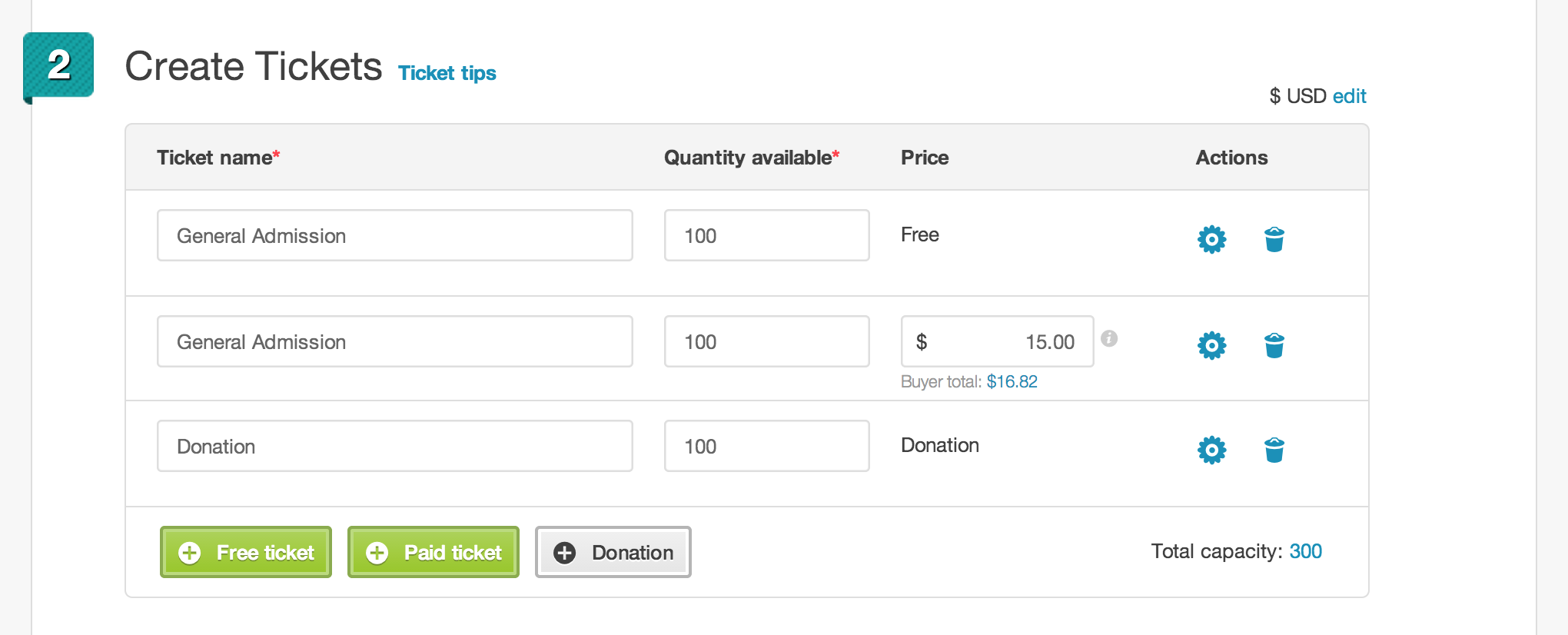 4.
Now that you've set your ticket prices, it's time to spread the word to your community and start selling tickets. Eventbrite has integrated promotional and social marketing tools into our platform so that sharing your event and fundraising online is easy. Additionally, Eventbrite's search and discovery functionality increases the exposure of your event to the community to help it grow.
5.
After the fundraiser, you can use Eventbrite's reporting tools to measure your impact and, most importantly, maintain a relationship with your attendees to thank them and keep them informed about future events. This database of attendee information is a valuable tool to make your next online fundraising efforts a guaranteed success.