How To: Use Our Event Planning Website
Eventbrite delivers a one-stop shop for all of your event planning needs.
1.
We know that organizing a successful event depends on so much more than just a solid ticketing platform. That's why we're constantly innovating new product features to make Eventbrite your only event planning website destination.
2.
First, sign up for a free Eventbrite account or log in to your existing Eventbrite account and create your event page. Specify the name of your event, the venue location, date and time, as well as a description that attendees will find informative. Aside from the event details, you will also determine whether your tickets are free, paid, or by donation, how many tickets to offer, and when ticket sales will take place.
3.
Next, leverage our integrated social marketing tools to encourage attendees to promote your event to their networks. Eventbrite is built to enable you and your attendees to share your event through Facebook, Twitter, and LinkedIn.
4.
Once you begin to sell tickets, visit the Manage page to track your sales, as well as access and export detailed reports and charts with information about all your attendees and ticket sales. This will help you measure all of your marketing and promotional efforts to help make your next event even better.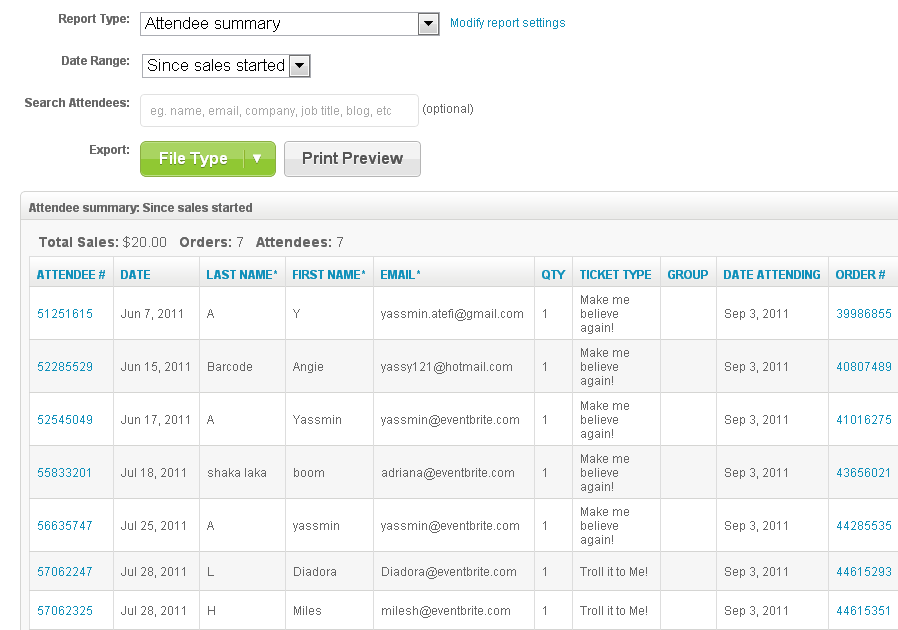 5.
Don't forget to check out our blog, a great event planning resource for tips and tricks.