How To: Use An Event Planning Template
Organize great events with an event planning template.
Our event planning template takes you through the event details, ticketing structure, and page layout and design.
1.
Sign up for a free Eventbrite account or log in to your existing Eventbrite account to start planning your next event. It'll only take a few minutes.
2.
Next, click on Email Invitations on the Manage page. As the organizer, you decide how much control you want over your online invites by either selecting a standard template or customizing the email yourself. You can also leverage our partner integrations with MailChimp and PaperlessPost for your integrated mail marketing and designer online invitation needs.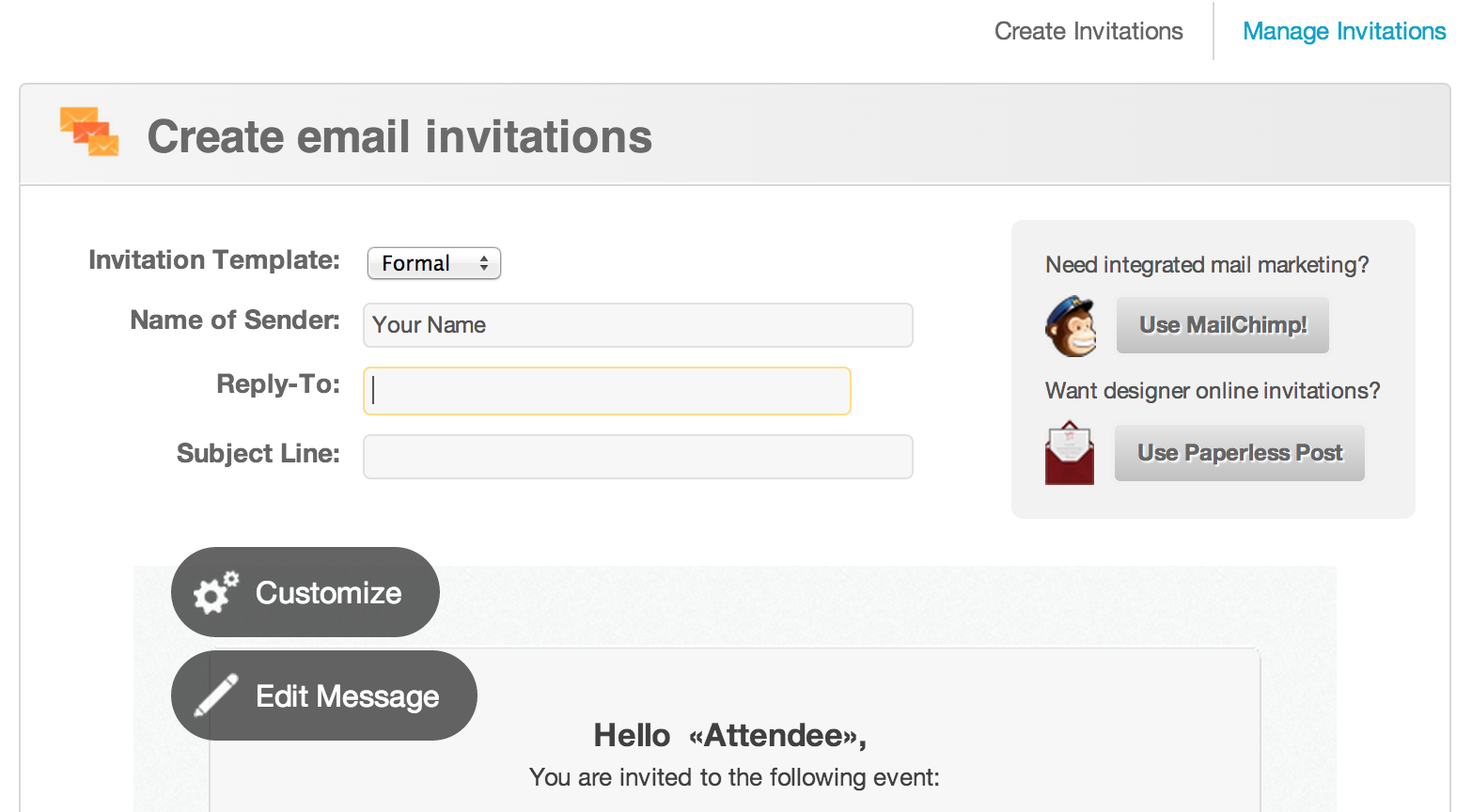 3.
Encourage attendees to promote your event to their networks with our integrated social marketing tools. Eventbrite is built to enable you and your attendees to share your event through Facebook, Twitter, and LinkedIn, and we believe that social sharing is an instrumental part of what our event planning template has to offer.
4.
Once you begin to sell tickets, visit the Manage page to track your sales, as well as access and export detailed reports and charts with information about all your attendees and ticket sales.