NETWORKING
This Women-Focused Community Is Changing the Way We Network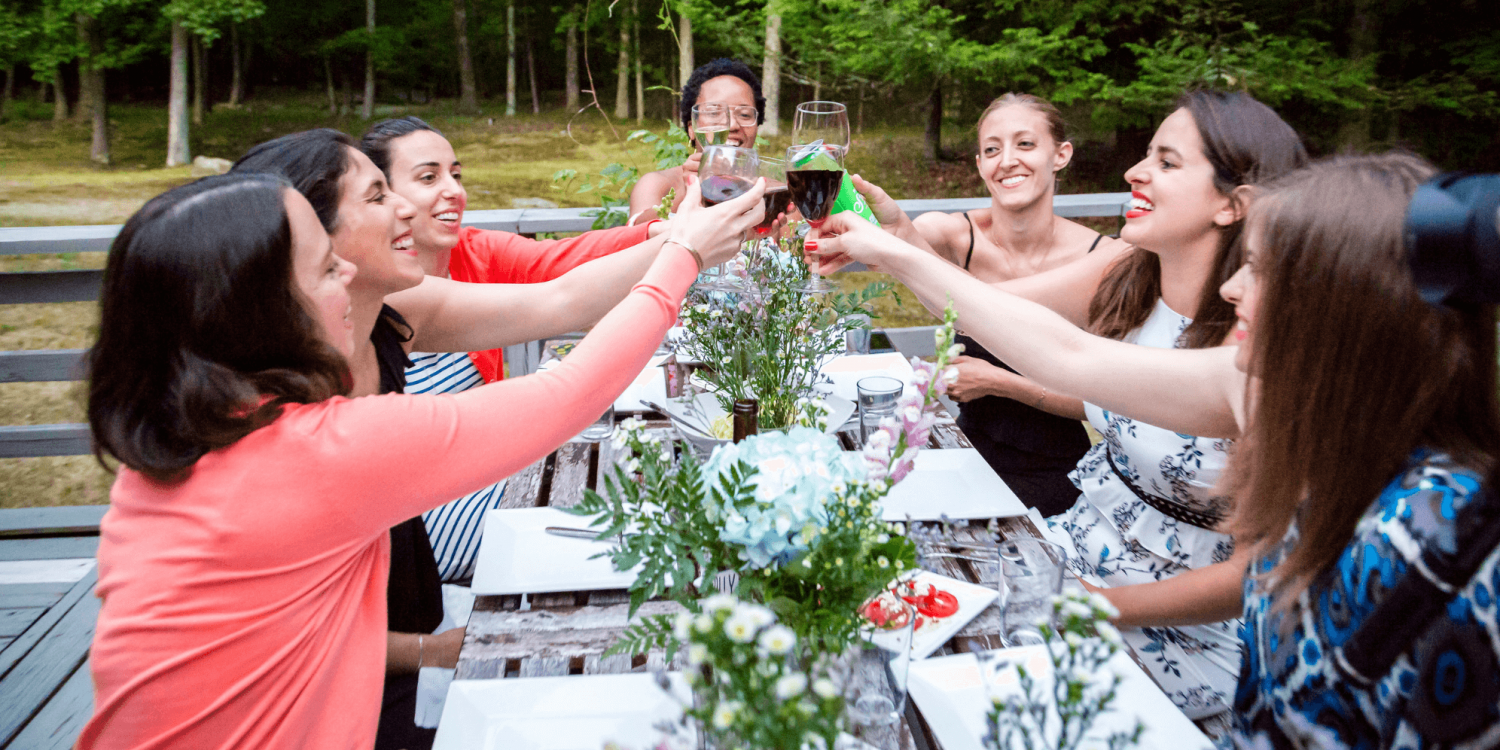 Whether you're looking for a new job, new clients, new gym buddies, or new friends, meeting these people usually comes down to "networking." Sure, we tend to think of networking — interacting with other people in order to develop meaningful contacts — as something we do to further our careers. But a "meaningful contact" can just as easily be the person you go to for book recommendations as the person who introduces you to human resources at the company where you've been dying to work.
And does all "networking" really need to happen in a stuffy room with fluorescent lighting that's filled with people who all work in the same industry? Emily Merrell doesn't think so, which is why she created the Six Degrees Society, a female-focused networking organization that takes the guesswork out of networking.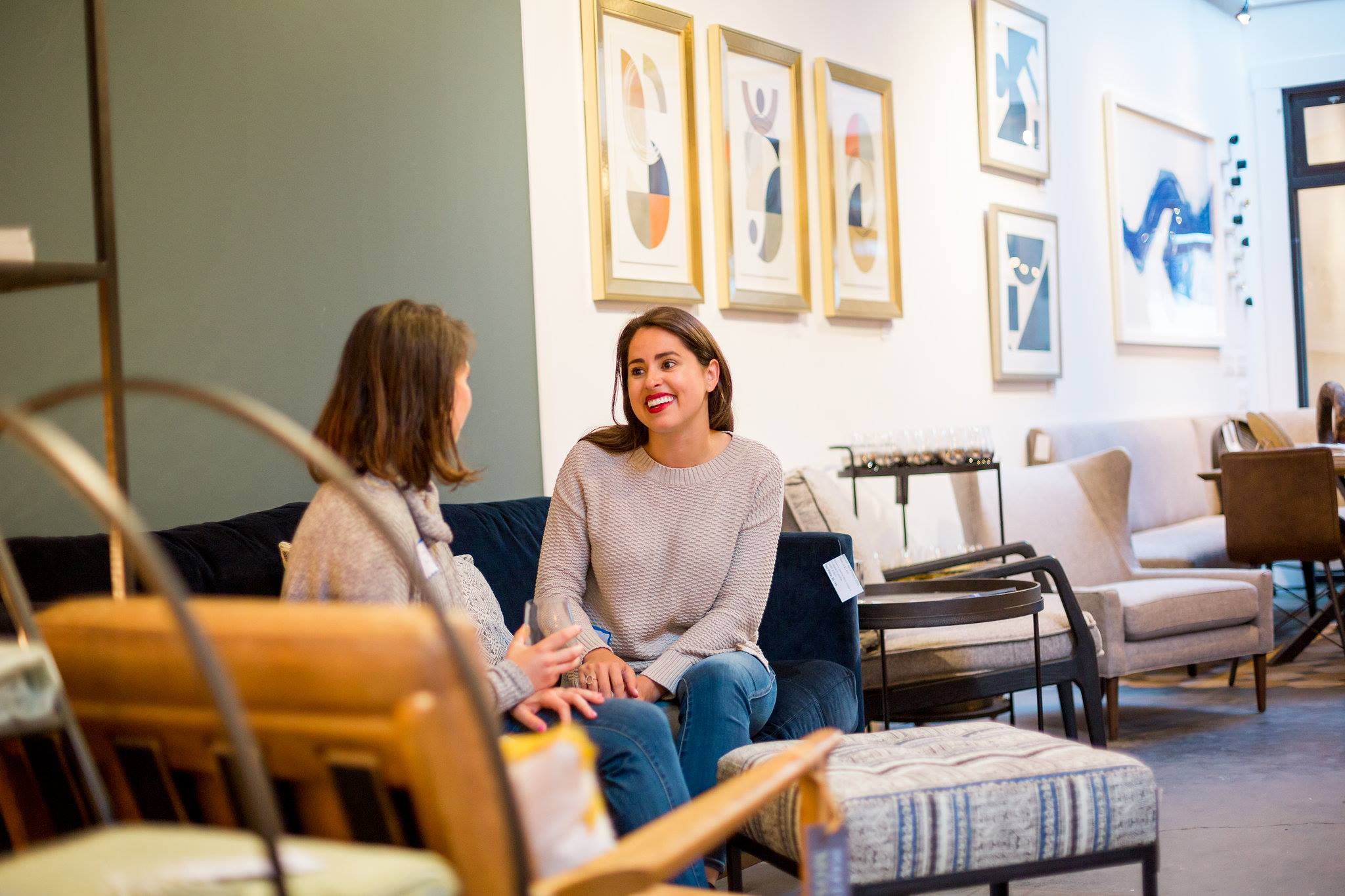 Matchmaker, matchmaker, make me a match
Emily was living in New York City and working in fashion when she realized she was meeting the same people over and over again. She recognized that she was never exposed to people in tech or advertising, industries where she may have been interested in a career. Though none of those kinds of jobs were actually the perfect fit, she wanted to find a way to bridge the gaps between industries in a way that was safe and authentic. "I wanted to create a place where people could show up and it was okay if you were in different industries because you could still learn from one other," she says.
However, the problem Emily faced wasn't just about how difficult it was to meet people from different walks of life. It was also about doing it in a way that wouldn't break the bank. "I love being social and I love going out to dinner, but in New York, I was getting $90 dinners every single week and that's not sustainable. I wanted to learn new things, but a cheese tasting at Murray's Cheese was $75 a person. I wanted to create those experiences, but have them be more approachable — a weekly habit where I could be learning new things, but at a price point of $30 a person," Emily says. Which is exactly what people pay to attend one of her networking events at Six Degrees Society.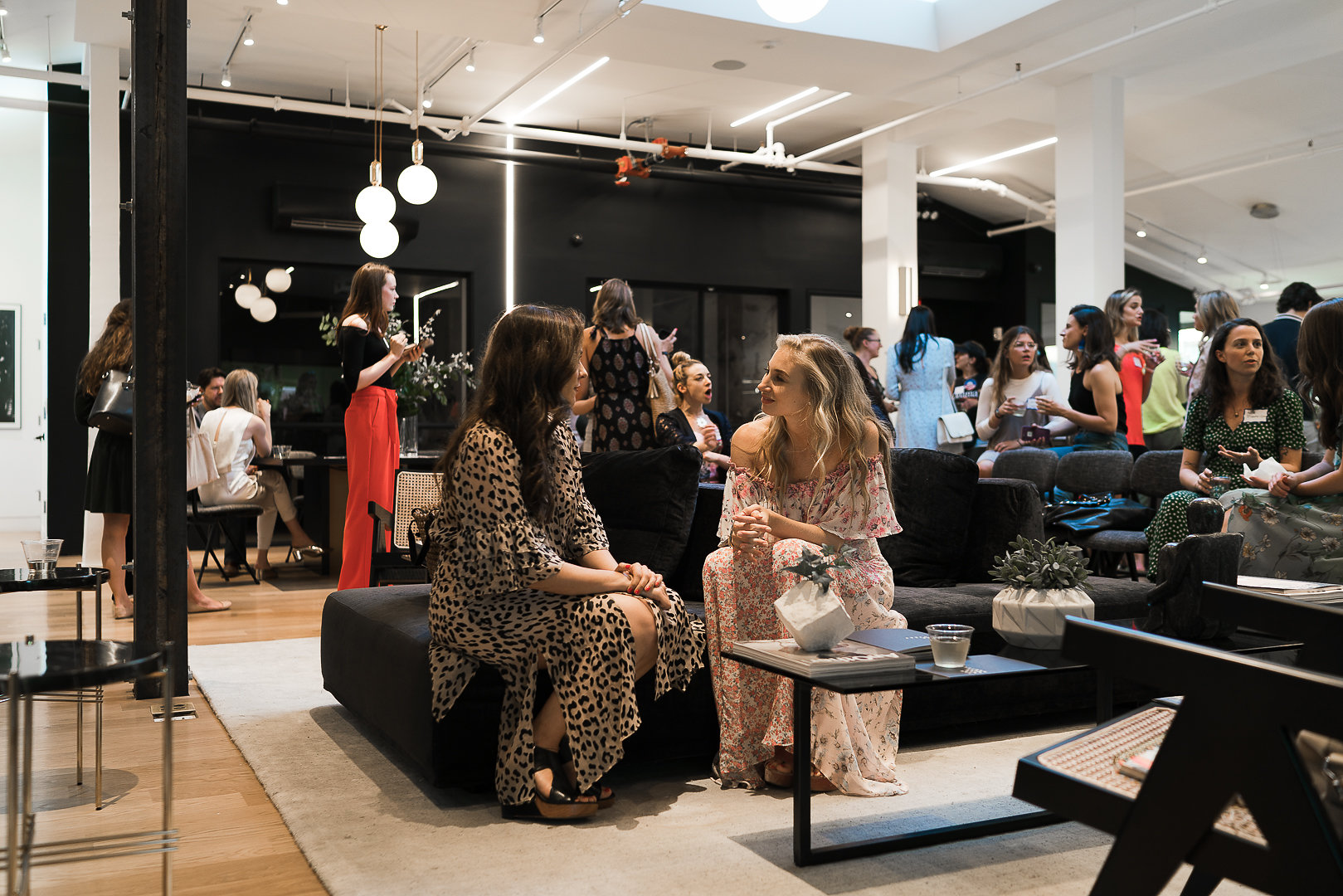 Connect the dots
At Six Degrees Society events, attendees can and should talk with as many people as they'd like, but everyone also has the security of walking in knowing they've been specifically matched with two people with whom they have something in common.
The connections are discovered through the bios that everyone fills out in advance of the event. Emily goes through all of them herself. "That's the best part of my job," she says. "I read through all of the bios and I find commonalities. Networking used to be super transactional, like, 'You work at this company and you work at this company,' and that's it. I look at the nuanced ways that people write about themselves."
Emily says the reason to introduce two people could be something like one person just moved to a new place from New York and the other person is considering moving to New York. Or both people talk about how much they love going out to eat.
"I don't call out the connection beforehand, so people find that themselves," she says. "I've had really funny experiences where people were like, 'How did you know we both had iguanas as children?' and I'm like, 'I didn't!' If anything, it doesn't matter. Yes, everyone is handpicked, but you'll always find a connection because you're here, and that's already a connection."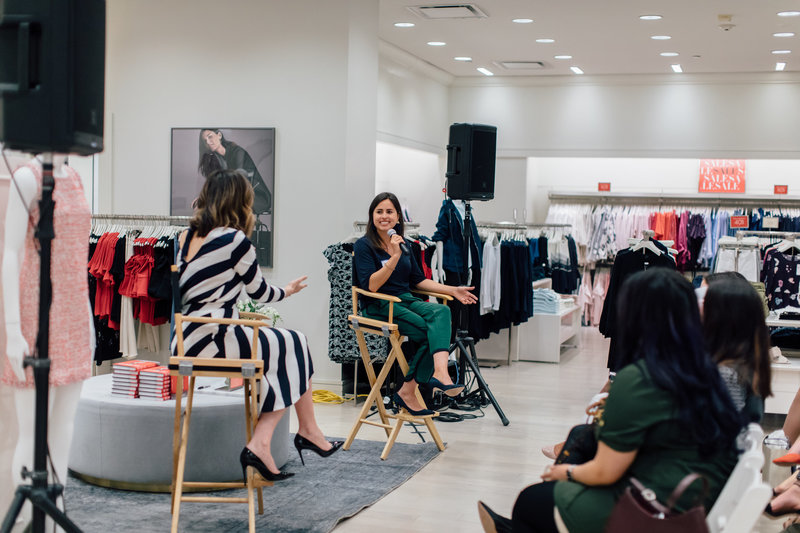 HannahLane Photography
Meet new people; learn new things
Here's how most events work: A few hours before it starts, everyone gets an email with information about their matches and the 15-minute window during which they should talk, as well as the bios, photos, companies, job titles, and emails of every single person who will be there. Events last for two hours and start with people meeting their "matches" for 15 minutes each over cocktails (drinks and food are always included) followed by an hour of programming.
Emily's goal with the programming is to work different parts of people's brains over the course of the month. This means there will be an event about a life skill, like how to speak with impact or "get paid to be your badass self"; an aspirational event, like a fireside chat with author and speaker Maxie McCoy; a curiosity event, where people can learn about something unique, like Ayurveda, flower arranging, or preparing for outdoor adventures; and a co-ed event that happens in the morning so that Emily can get her "man-bassadors" involved, as well as offer an event at a time that works for people who might not be able to make it in the evening.
"What I want people to get out of it is personal connections, professional connections, and future life-self connections," Emily says. Some people meet a person they go to SoulCycle with every week, some people meet new clients, and some people reach out later down the line when that contact makes sense, like after a move or a career change. "I don't have one objective for people; I just want to make finding their tribe easier," Emily says.
Do the (side) hustle
Emily refers to herself as a "people collector" and a "side hustle whisperer," and says that when Six Degrees Society first started, it was mostly her peer group and her peer group's friends, but as she's grown up, so has the community.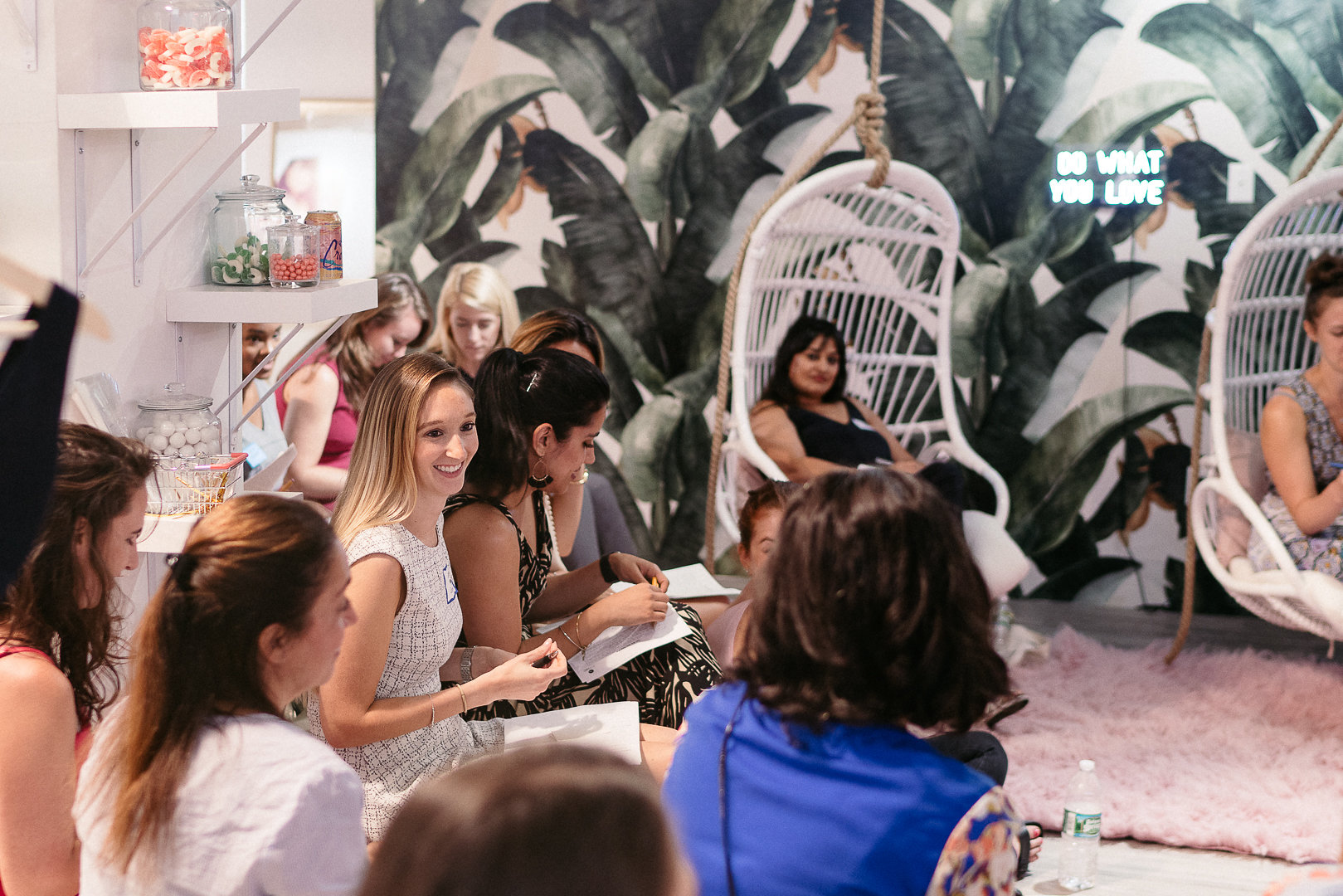 "Our demographic is primarily age 25 to 37, but we've had people who are fresh out of college and people who are like, 'I just put my six-year-old in first grade and I want to start working again.'" The industries in which people work also run the gamut from fashion to finance to tech, as well as entrepreneurs. "A lot of people are side hustlers who want to take their photography or jewelry business full time, but have a great job at Ogilvy during the day, so aren't sure how to straddle both of these worlds. They can't network traditionally or tell the people they're networking with about their side hustle because they feel like they have to present Ogilvy," Emily says. What they can do, however, is attend events like "Live a Life You Love: How to Find Your Integrated Hustle" and "Get Paid Being Your Badass Self: How to Create Six Figures Or More Monetizing What You Already Know."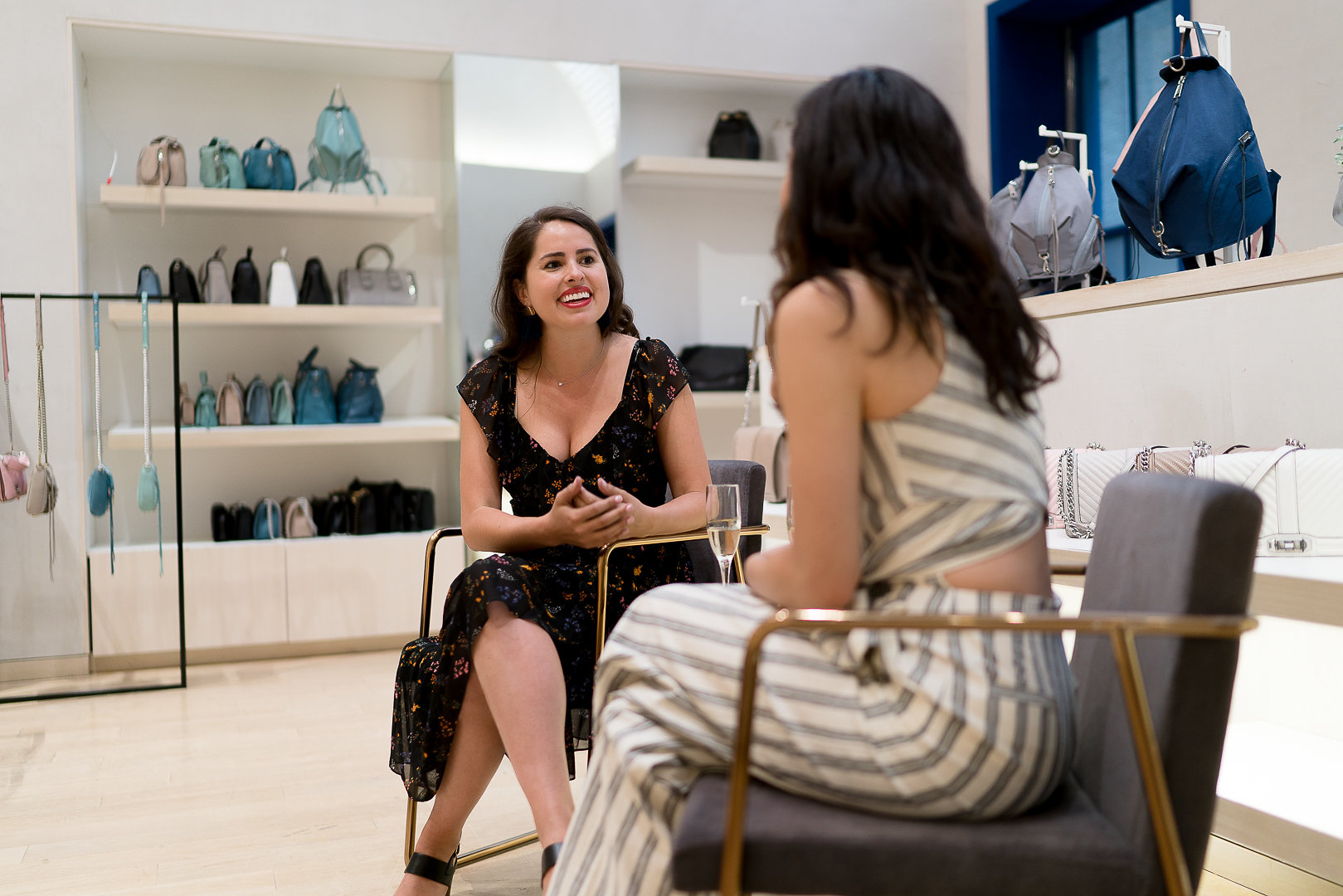 Some easy networking tricks
Whether you're networking at one of Emily's events or elsewhere, she has two pieces of advice for women looking to make connections:
"Be memorable. Wear something that stands out so you're not just a face in the crowd." Emily opts for a pair of fringe earrings she got on the street in New York that people always compliment her on or a bright-colored lipstick. "Women will always compliment you on a bold, red lip, so it's an easy icebreaker that's not disingenuous."
"Come prepared with advice or recommendations." When there's a lull in the conversation, Emily suggests you ask if the person has seen the latest movie everyone is talking about or heard your favorite podcast. "It brings people together in a non-threatening way."
Six Degrees Society is in New York, San Francisco, Washington D.C., Los Angeles, Chicago, Atlanta, Boston, and New Orleans. Memberships range from $45 per month to $60 per month, and one-time events for non-members are usually around $30. See upcoming events here.