CAUSES
Ladies Get Paid Is Closing the Wage Gap, One Class At a Time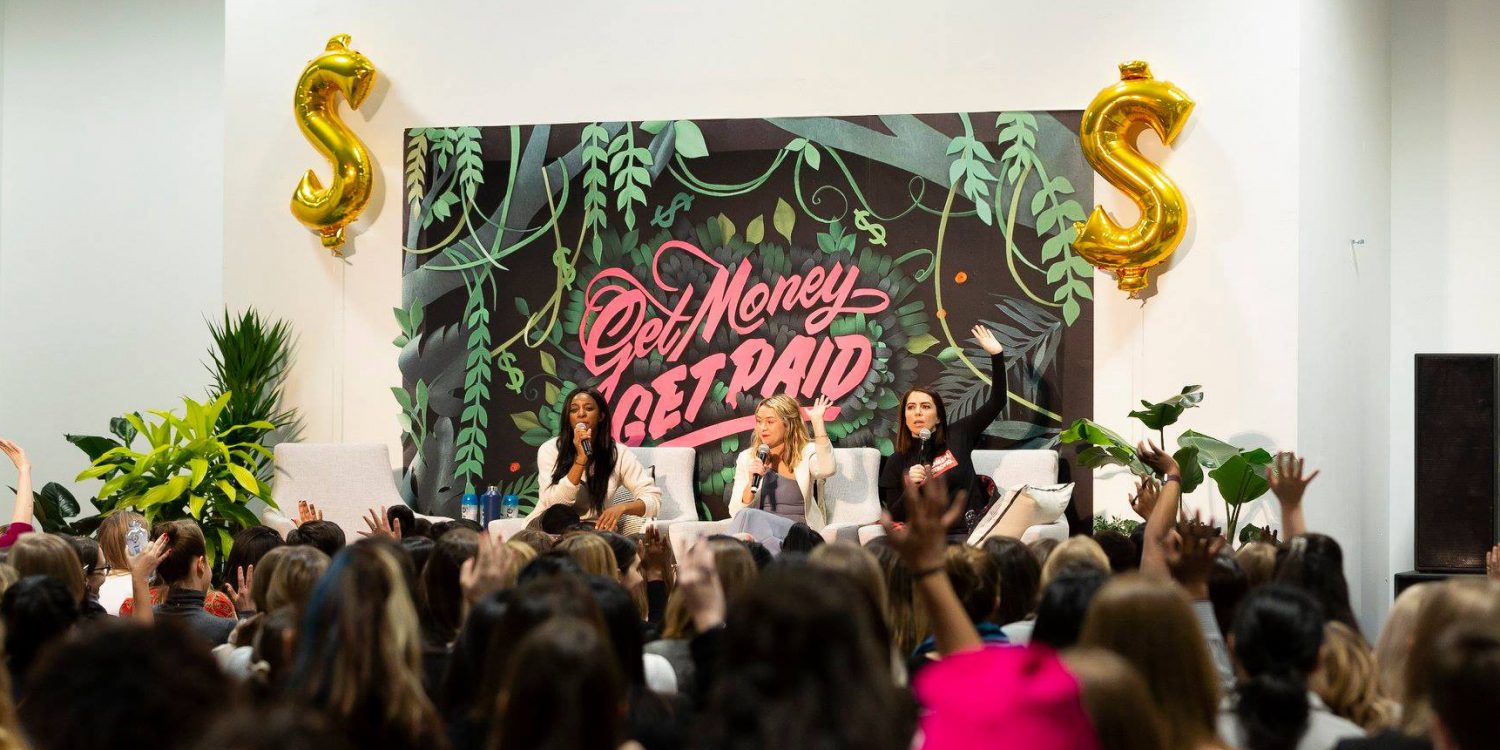 Everyone has heard of the American wage gap: the phenomenon where a white woman, on average, makes 78 percent of the money made by a white man. Women of other races make even less, with Black women making 64 percent, and Hispanic and Latina women making 54 percent. It's not just a statistic; it's real life. And in 2016, a woman named Ashley Louise found out her male co-worker was making, well, a lot more money than her. "An egregious amount," she recalls. Frustrated with this wild discrepancy and her slowing career advancement, she went to a women's development event from an organization she had recently heard about.
"The first event I went to was a town hall talking about impostor syndrome and everything resonated with me so much," she says. "To hear all these women struggling with the same thing, that shows…there are systemic things happening."
Despite not being an entrepreneurial risk-taker, the experience was so powerful that she ended up quitting her job and joining forces with the organization. "I was like, 'fuck it, I'm in.'" Ashley became co-founder of Ladies Get Paid, alongside founder Claire Wasserman.
Since 2016, they've expanded Ladies Get Paid into 19 cities across the country, aiming to close the wage gap by providing women with career-based knowledge, networking opportunities, and confidence. Their professional goal-focused workshops and "town hall"-style events are held every six to eight weeks and feature topics like stock market investing, being the breadwinner in your relationship, and using your personality type to your advantage in the workplace. "I kind of like to think of them as a newer version of a consciousness-raising meeting, mixed with a career emotional support group and a little bit of therapy," says Ashley.
The foundation of Ladies Get Paid is undoubtedly their salary negotiation workshops. "We realized how little awareness there was about this issue, and how it doesn't make sense on an economic basis, and how much money we'd add to the GDP if women were paid fairly," says Ashley. The instructors at these workshops help participants see (and brag about) their accomplishments, understand how much they're truly worth, combat gender-based biases, relieve anxiety — basically, everything a woman needs to ask for a raise, from the ground up.
Attending one $40 salary negotiation workshop has lead some participants to earn an extra $25,000 a year. That's big money — money that makes a difference, both to the women participating, and the cultures they work in.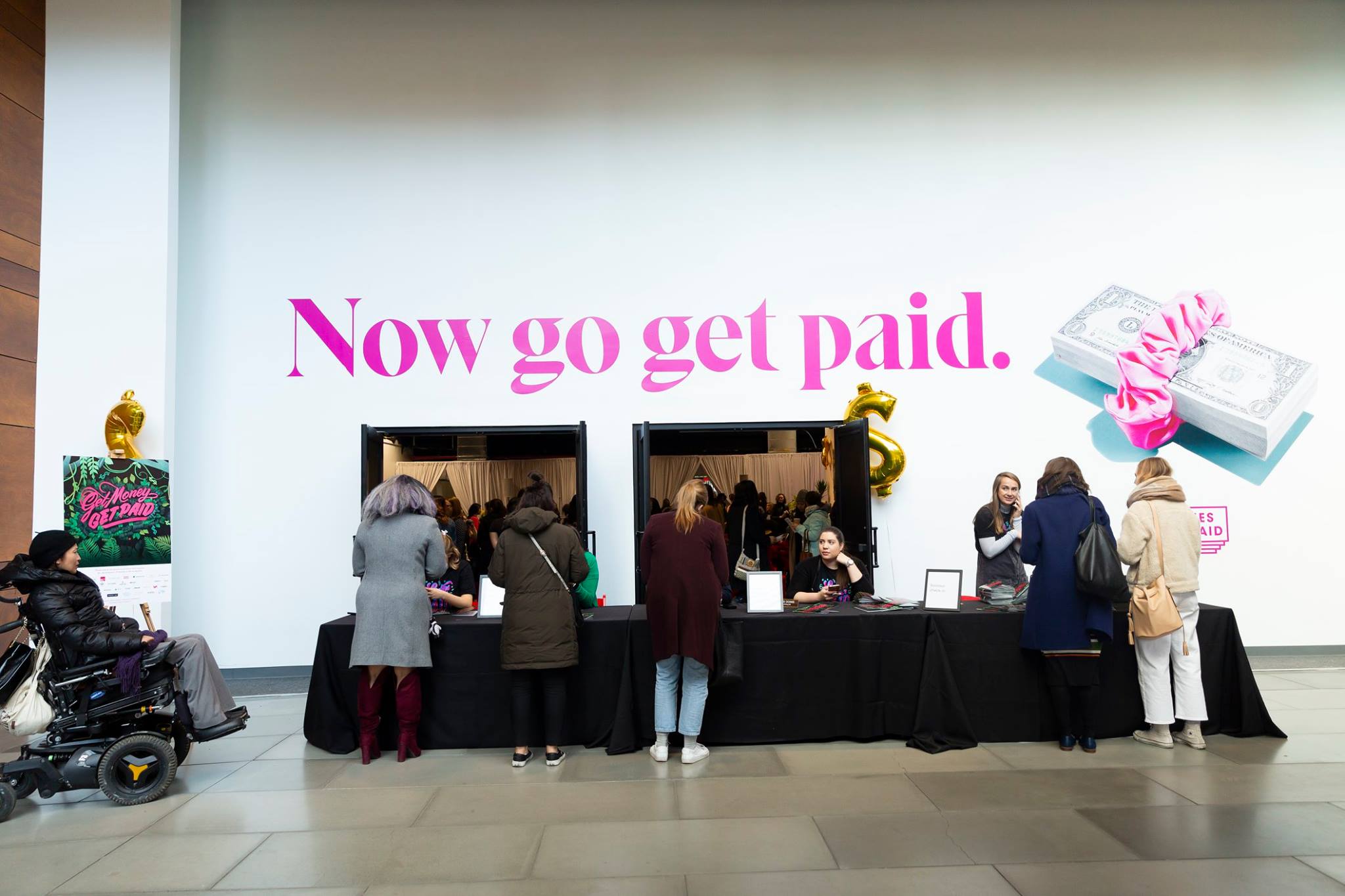 Courtesy of Ladies Get Paid
Courtesy of Ladies Get Paid
"We're really developing 'little i' influencers; women who are going to become really invested in their organizations," says Ashley. The knowledge gained at these events helps build a pipeline of female leaders moving up in their companies, fundamentally changing the structures of organizations to prioritize things like paid leave and diverse hiring decisions. Ladies Get Paid aims to do more than just get ladies paid: they aim to make the American workplace more inclusive in general.
Their free, low-key coffee mixers have big impacts on women's lives, too. Ashley recalls a woman at a coffee meet-up who was lamenting the fact that her dream job at her dream company had appeared on the market, but she wasn't qualified enough to apply. The woman started talking casually to another participant, who told her she thought she'd be perfect for a new job opening at her company. It was the dream job. "There's this statistic that says women apply for a job only when they meet 90% of the requirements, while men apply when they meet 60% of the requirements," Ashley says. The woman got the job, proving the power of the connections these events provide.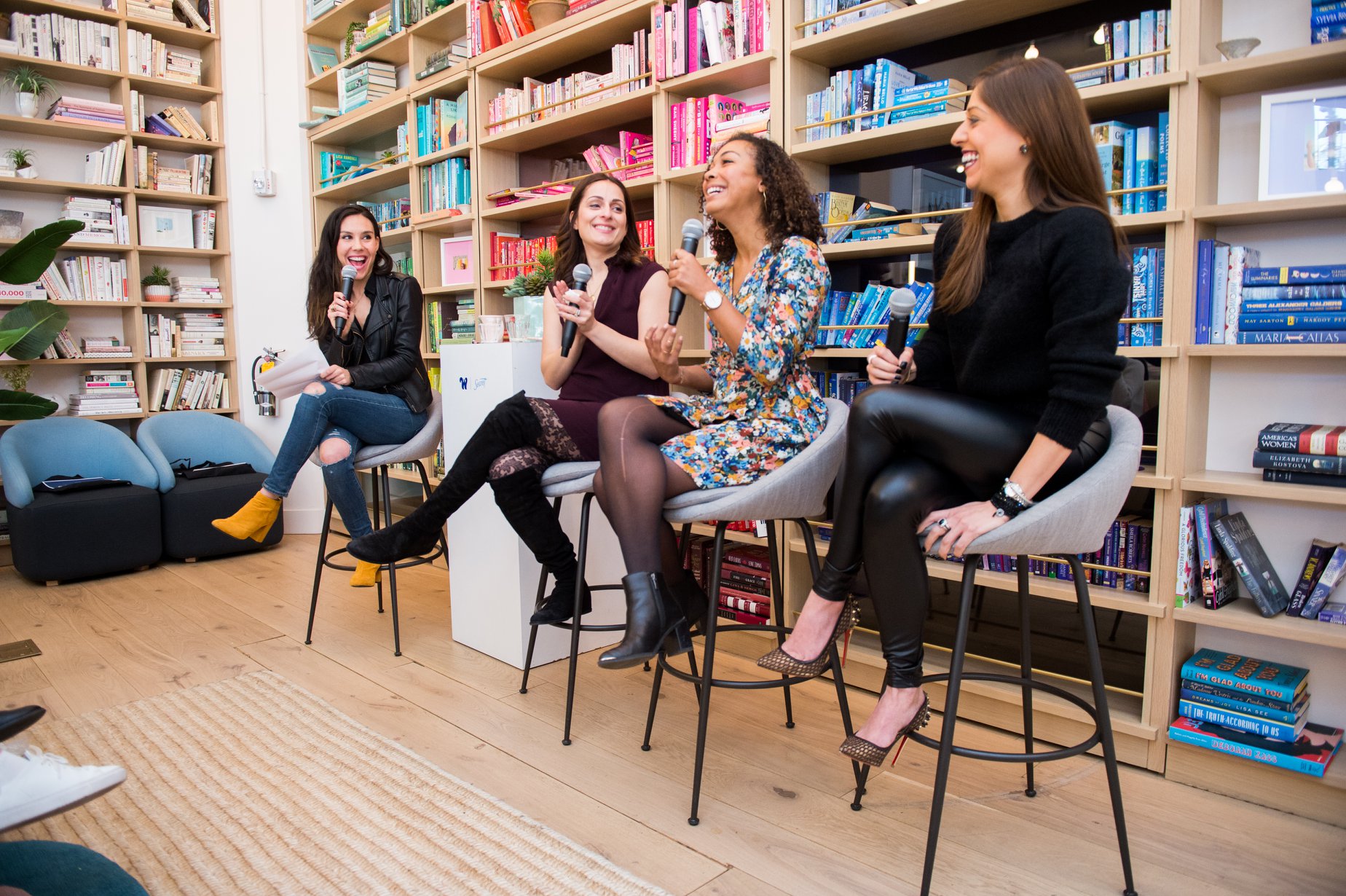 Courtesy of Ladies Get Paid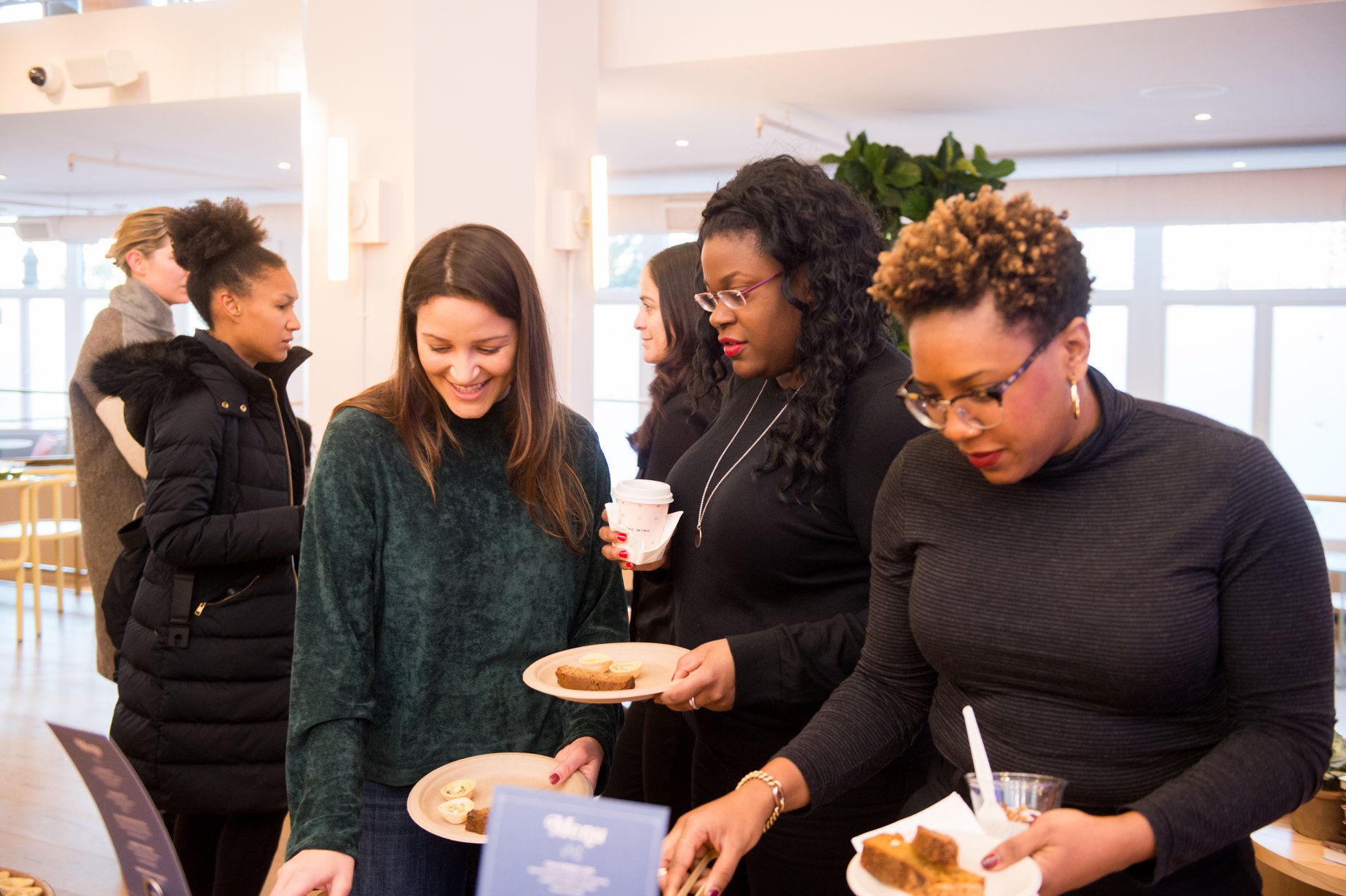 Courtesy of Ladies Get Paid
Ladies Get Paid has had some high-profile women see success, too. Towards the end of the organization's very first workshop about "getting unstuck" at work, "Someone in the audience raises her hand and says, 'You know, I'm really unhappy with where I'm at in my career,'" Ashley says. "'I've always wanted to run for office, but people like me don't run for office…But you know what, I'm gonna do it.'" That person was Alexandria Ocasio-Cortez, who would become a New York representative and make waves in Congress. She hired the career coach from the event, and the rest was history. Ocasio-Cortez gave a shout-out to the organization at the Women's March this year, acknowledging that she owes much of her trajectory to Ladies Get Paid. 
Alongside their in-person events, Ladies Get Paid also hosts a robust digital community of over 30,000 members, linked together by Slack with industry-specific channels and even a Shine Theory-inspired chat filled with non-humble brags and high-key congratulations. Their roundtable discussions and workshops lend real-life support to women facing nearly identical issues in the workplace every day. They remind participants that they're not alone. "You get to meet a lot of incredible women who are like you and as emboldened as you are in advancing your goals," says Ashley. "Bringing people together to talk about these things is really important."
Want to keep up with Ladies Get Paid events in your area? Follow them on Eventbrite so you never miss a chance network and develop your career.