OUTDOOR
Step Outside Your Comfort Zone at 2019's Coolest Festivals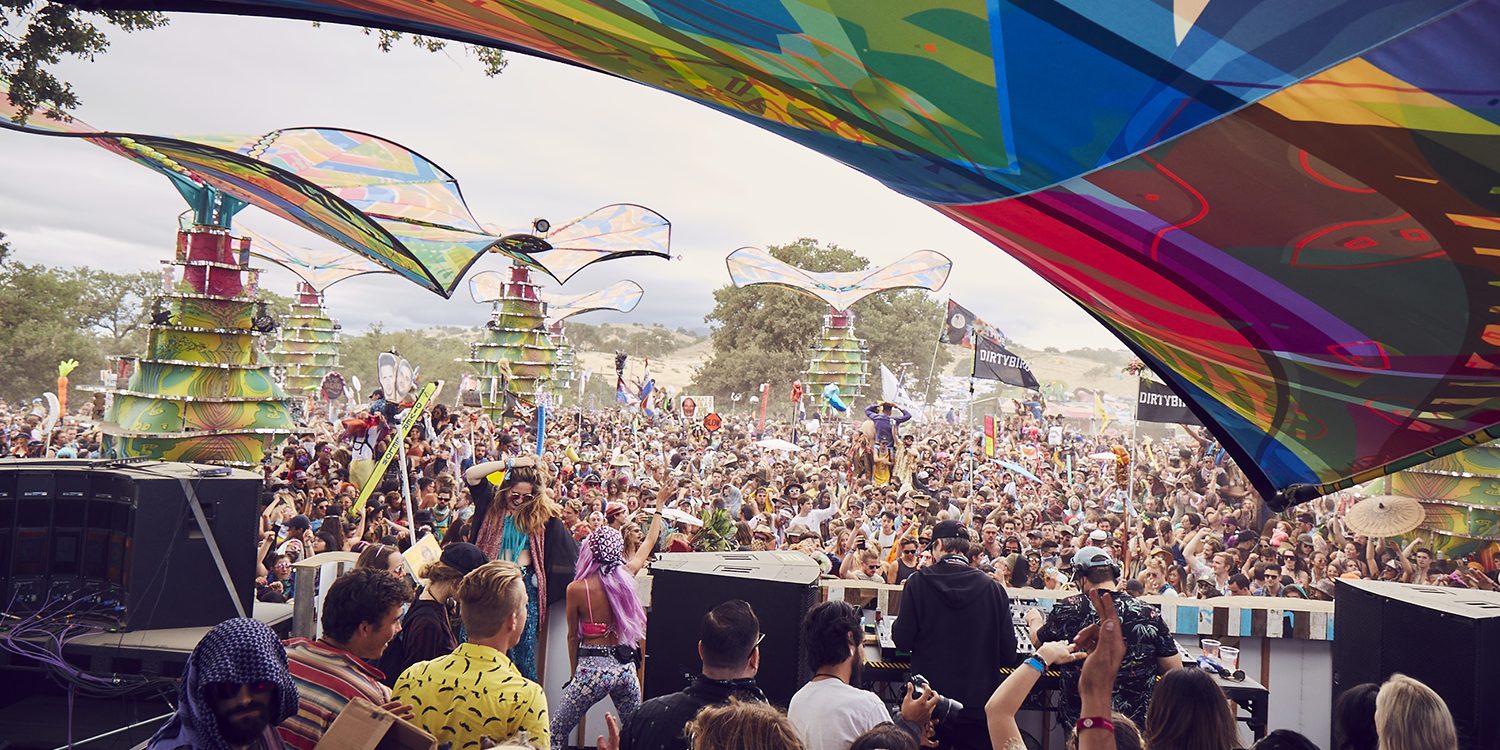 We may be adults, but it's important to never stop growing, learning, and being inspired, be it by nature, the arts, or our own children. Luckily for us, there are festivals designed to nurture us further in body, mind, and spirit, helping us ensure that we'll never stay stagnant. We've picked out ten of the most inspiring below, from a dance festival in the woods to a national gathering of cowboys way out west.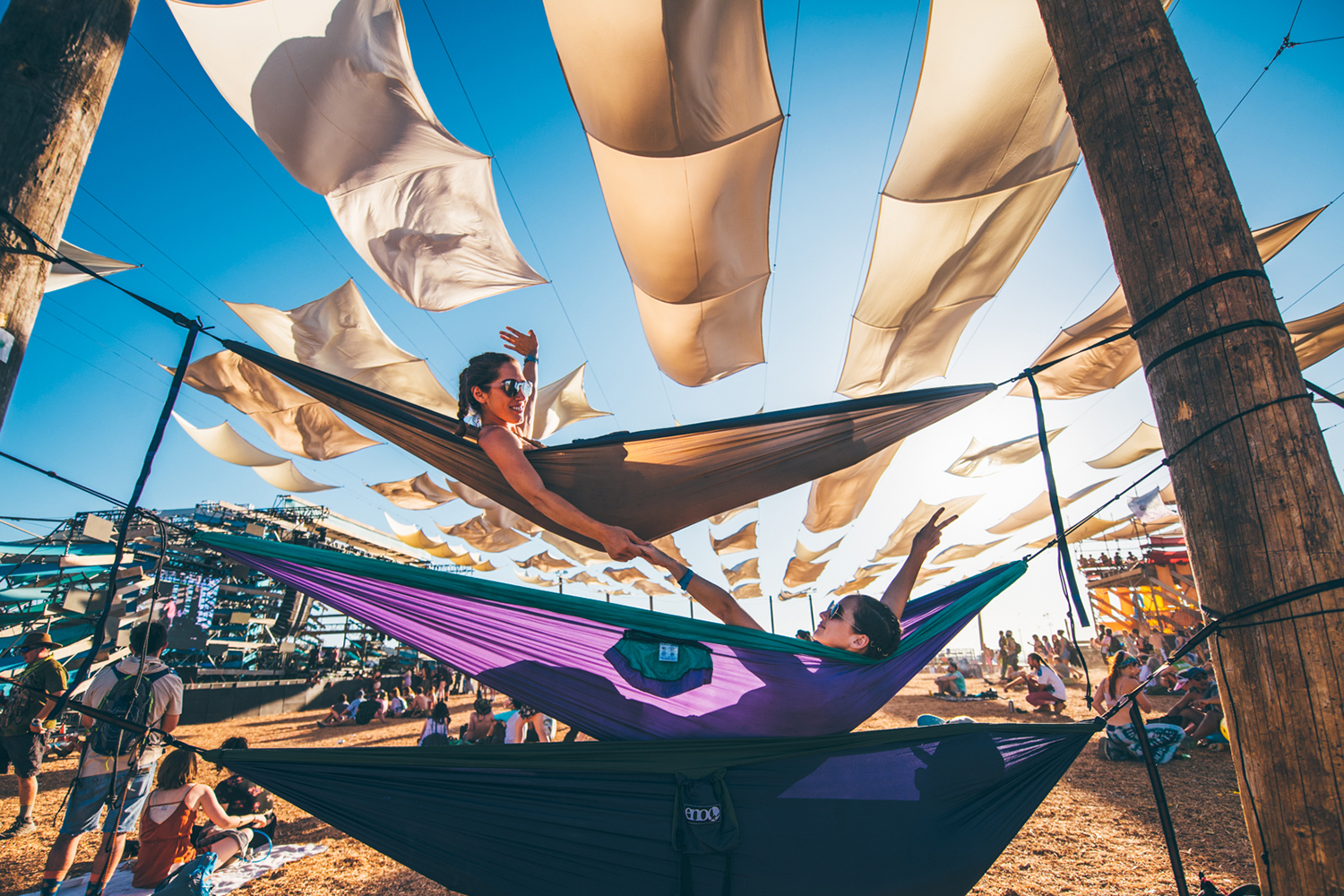 Courtesy of Lightning In A Bottle
May 8 to 13, 2019; Bradley, CA
Halfway between Los Angeles and San Francisco you'll find Lightning in a Bottle, with the ethos of promoting sustainability, cultural respect, and creative expression, but certainly not at the expense of fun. With just about 20,000 attendees in a very chill lakeside setting, learn the meditative benefits of blacksmithing, hear a doctor talk about the positive effects of psychedelics, participate in a silly soap box derby, or just float in San Antonio lake on a giant donut while catching acts like Fever Ray and Tune Yards. It's the most entertaining way to feel like you've accomplished something.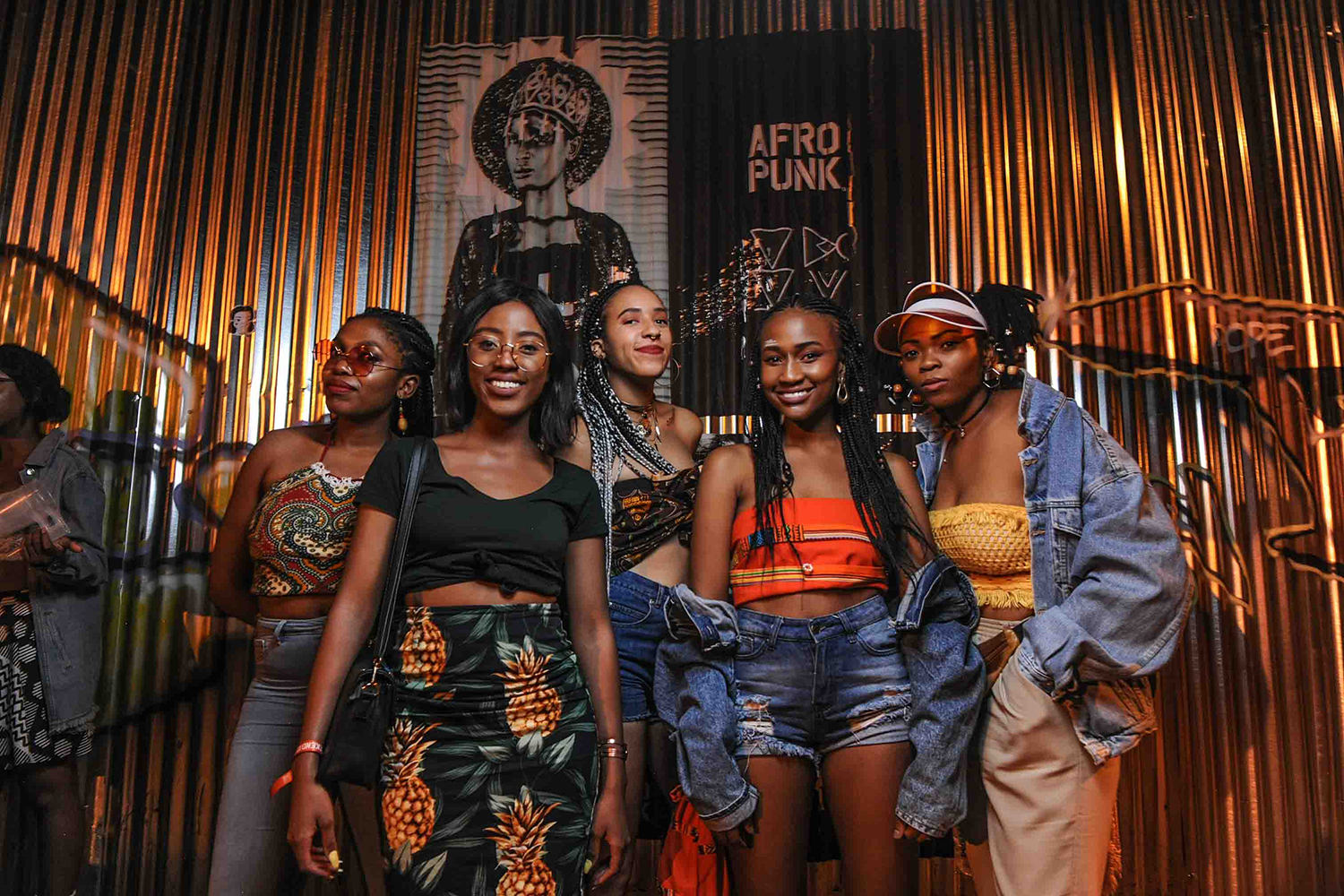 Leeroy Jason
August 2019; NYC  (dates TBD)
What began as a daylong multicultural festival has become an international movement, with outposts in Paris, London, Atlanta, and Johannesburg, and the original Brooklyn festival expanded to two days. All espouse the agenda of unity through diversity, with acts in Brooklyn like Janelle Monáe, Twin Shadow, and Erykah Badu, and corresponding Afropunk Solution Sessions, a talk series tackling real-world questions. This year's included  with filmmaker Ava DuVernay, activist Alicia Garza, and director Terence Nance.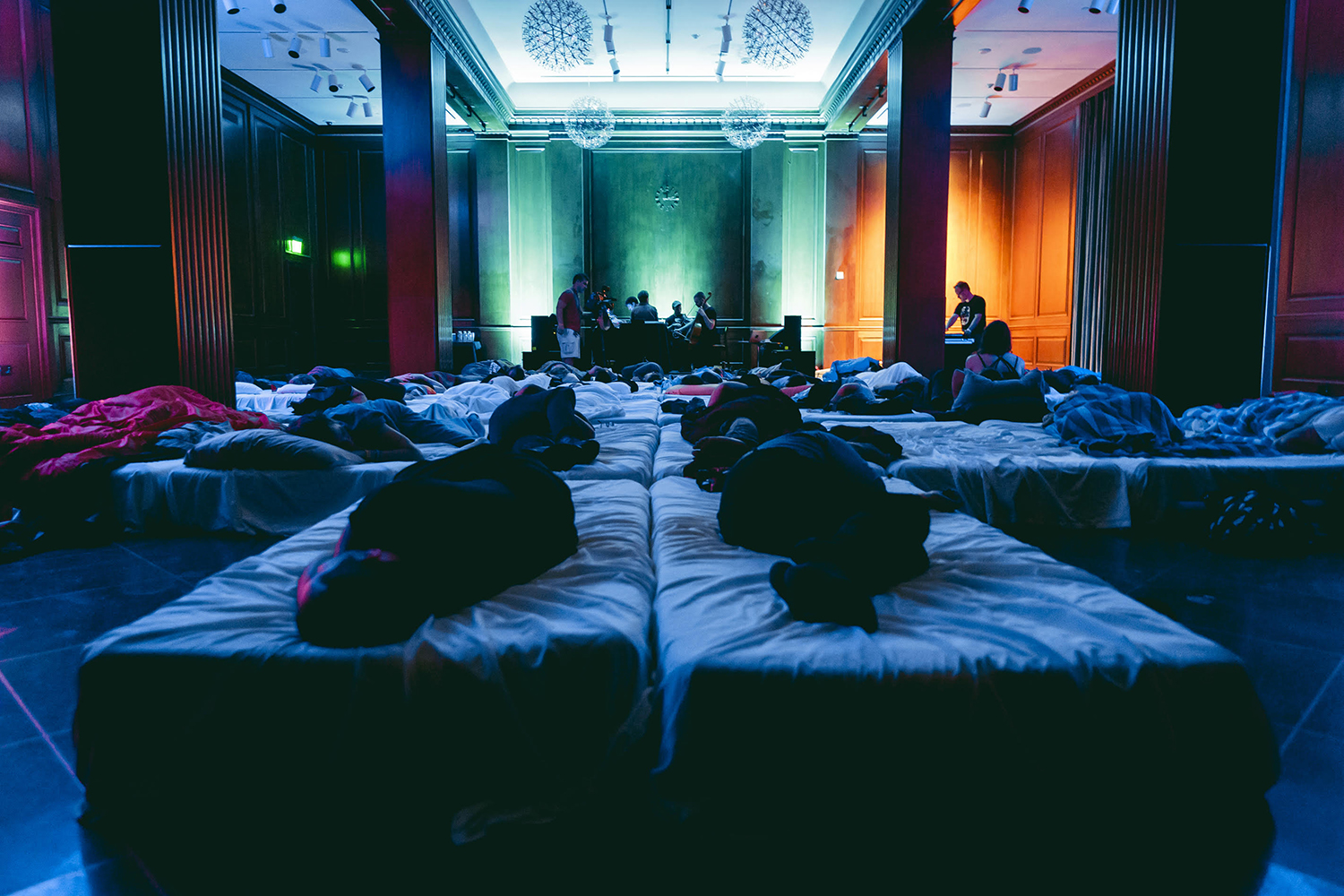 Courtesy of Moogfest
April 25-28, 2019;  Durham NC
Synthesizer pioneer Robert Moog was an innovator of electronic music, the cornerstone of many a festival today — including the one named after him, which in 2019 celebrates its 15th anniversary of combining art, music, and technology in exploration of future innovative sounds. During the day, attend conversations, collaborate, and experiment with fellow tech enthusiasts including REM frontman and multimedia artist Michael Stipe, who unveiled a new audiovisual piece in 2018. Then at night, let loose with cutting-edge performances by acts like Kelela, Blood Orange, and Laurie Anderson.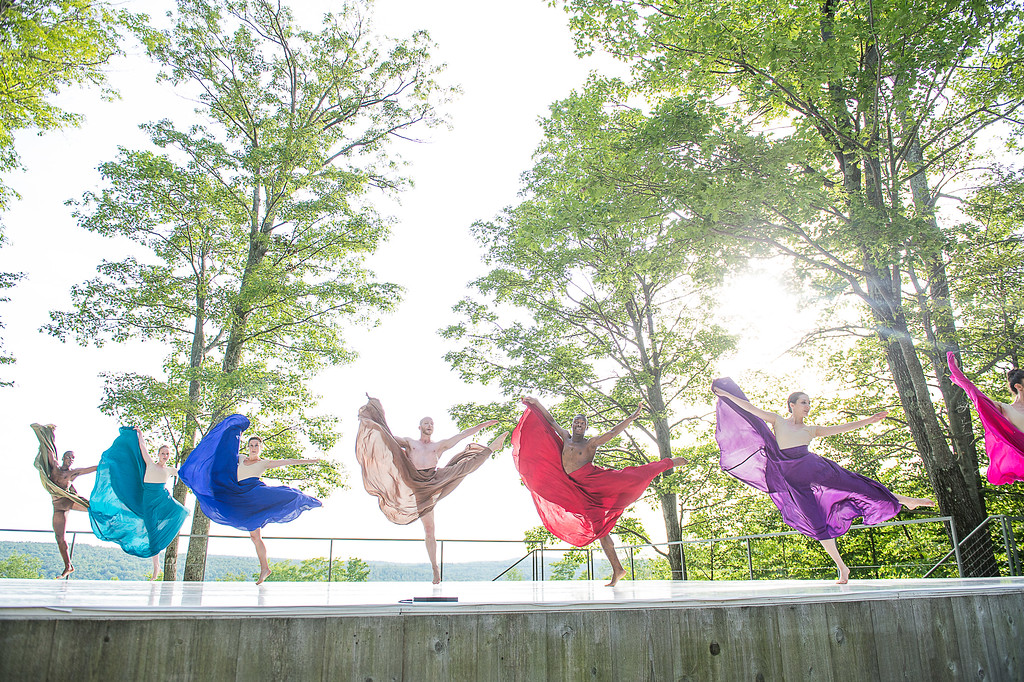 Christopher Duggan
June 19 – August 25, 2019;  The Berkshires
It's fitting that the body is the instrument at this acclaimed dance festival, as it's held in the rural nature of the Berkshires (it's an art haven in the summer and also home to the Boston Symphony Orchestra's at Tanglewood), on National Historic Landmark grounds. Founded by  Ted Shawn, one of the biggest names in American dance history, many of its nearly 500 diverse performances are free, with dance experiences for audiences of all ages. It all supports the Jacob's Pillow mission to encourage dance creation, presentation, education, and preservation.
July 19-21, 2019; Baltimore, MD
Billing itself as "America's largest free arts festival," next year will be the 38th year of Artscape, with live performances (this year TLC was one of the acts), outdoor sculpture and art installations, crafts, and performing arts, shining a light on the creative and artistic talent of Baltimore's youth. See some film, hear some experimental music, visit a comedy club, or enjoy some dance. And when you're all done, cool down with local brews.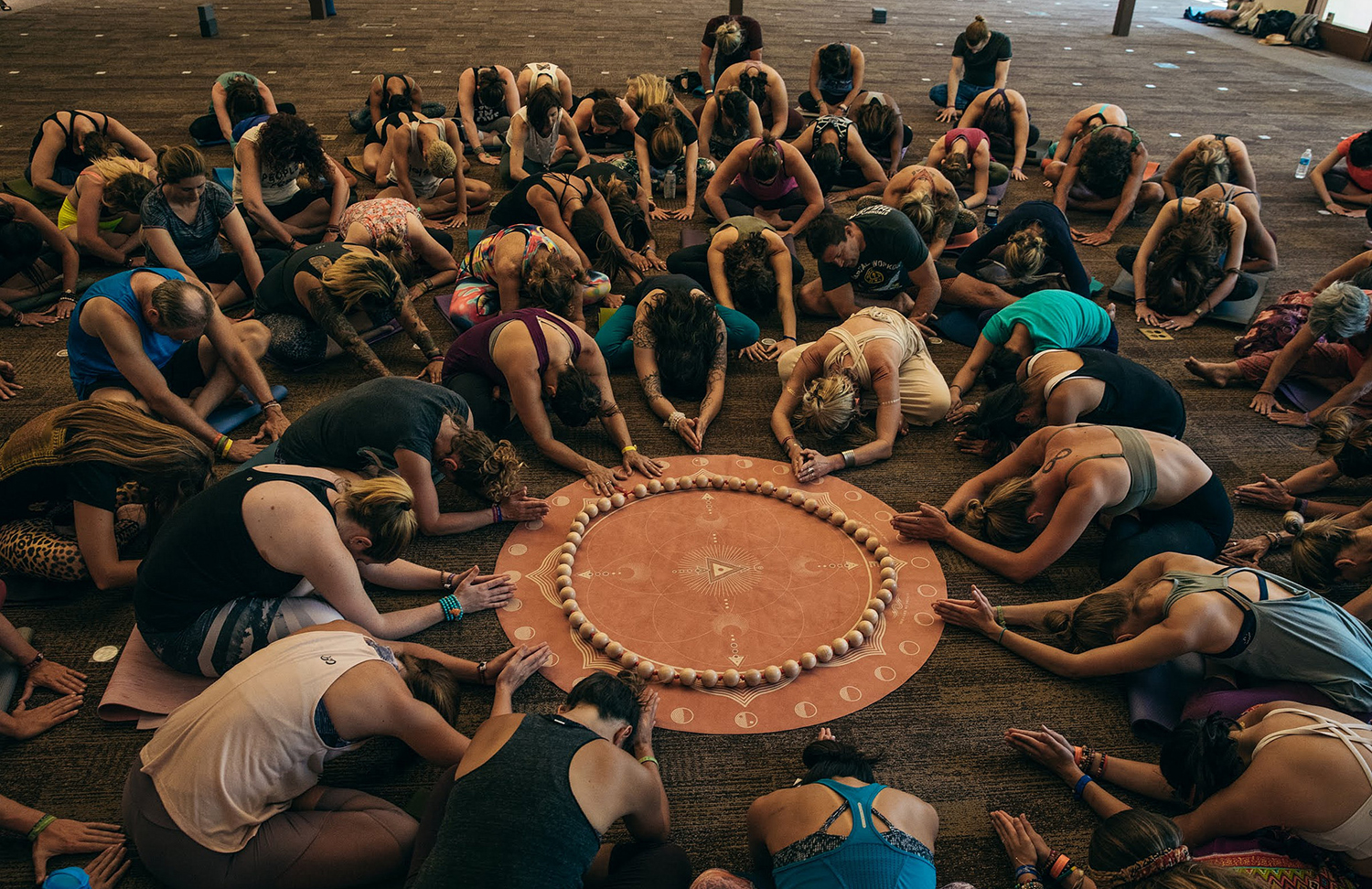 Chris Eckert
Multiple dates, Multiple cities; 2019 TBD
Self-improvement is the aim of Wanderlust, a festival that spreads its message wide as it roams, espousing mindfulness personal focused practice — which could be yoga, meditation, or some other activity — as the path to clarity. Events under the Wanderlust umbrella can last one day or multiple days, with the namesake festival taking care of mind, body, and soul, employing yoga and meditation teachers, outdoor instructors, musical performers, speakers, artists, and chefs working under the guidelines of raising awareness, acting sustainably, eating well, fostering community, and doing good. For those short on time, the one-day Wanderlust 108 a "mindful triathlon" whipping you into holistic shape with a 5k run, yoga, and meditation.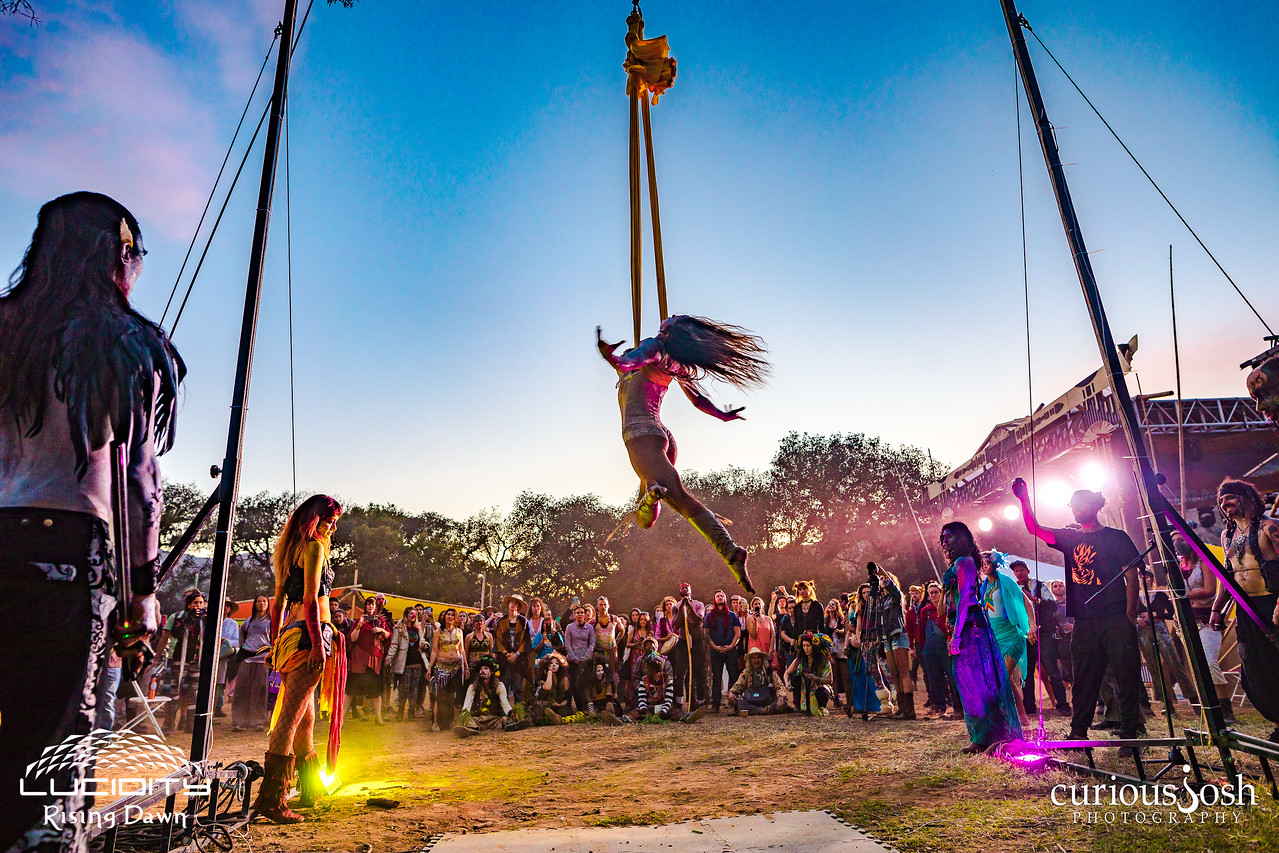 Curious Josh
April 12-14, 2019;  Santa Ynez, CA
This three-day Santa Barbara festival is for dreamers of all types — in fact, it gets its name from "lucid dreaming"  (When dreams become lucid, potential becomes infinite.) With a focus on positivity through community, environmental conservation, and the transformational arts, music styles range from folk to EDM and participants are encouraged to become co-creators of the experience by bringing their own art, teaching a class, starting a flash mob, and the like. Stop by for a day or stay for the whole festival, and sign up for workshops on topics including the ancestral arts, spiritual healing, conscious culture, and, of course, lucid dreaming. 2019's theme is Moon's Eye View.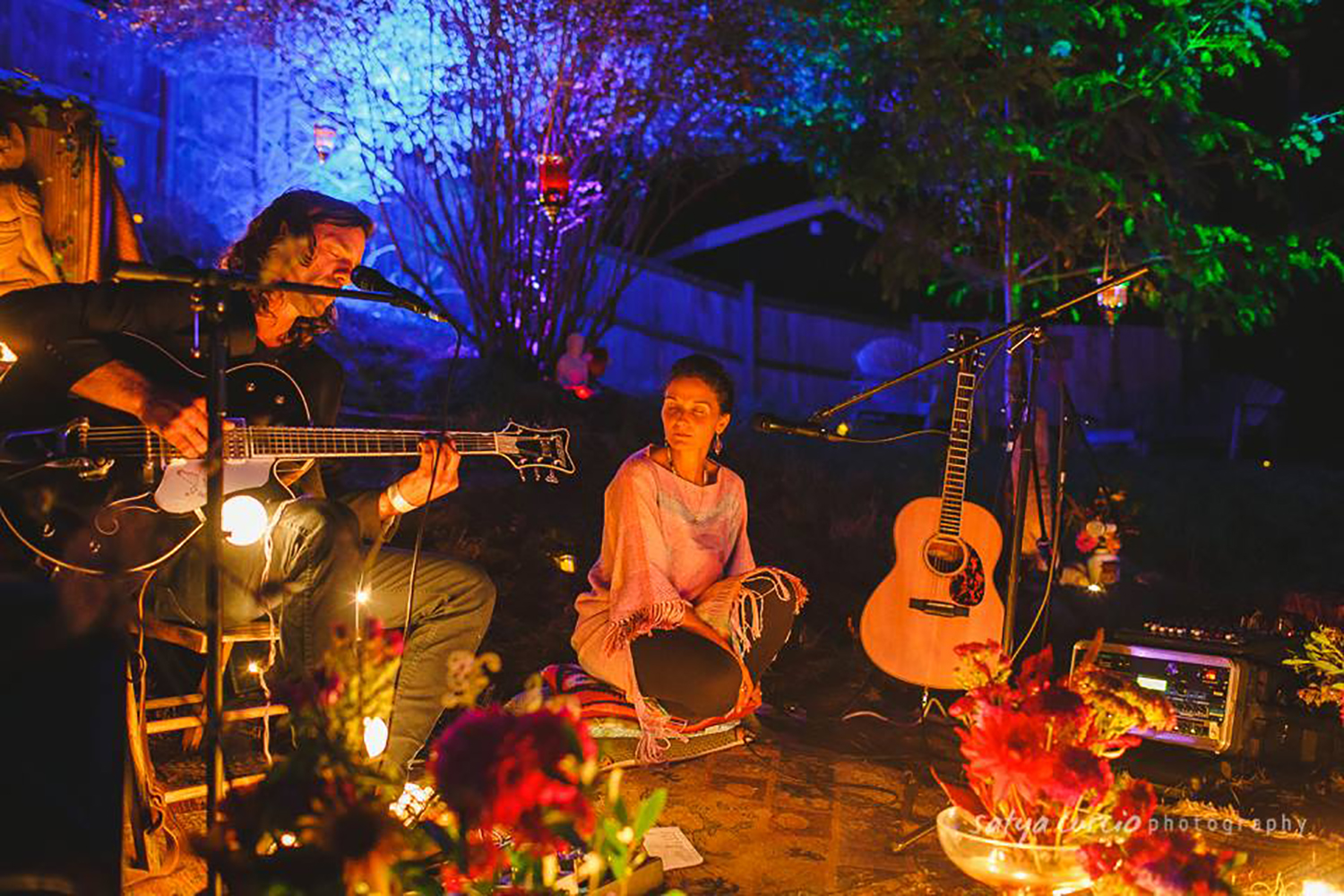 Courtesy of Imagine Festival
September 12-19, 2019; Orcas Island, WA
You probably won't see any orcas here (the island was named after the Viceroy of Mexico who sanctioned the exploration that discovered it), but you will see a community of aerialists, musicians, trance DJs, and fire dancers set against the natural beauty of Doe Bay. A yoga studio goes beyond the usual, hosting sound baths, meditation workshops, and talks with titles like "Psychedelics in the Age of AI." And no need to leave the kids at home for this one: There's a kid zone with activities like magic shows and bedtime stories.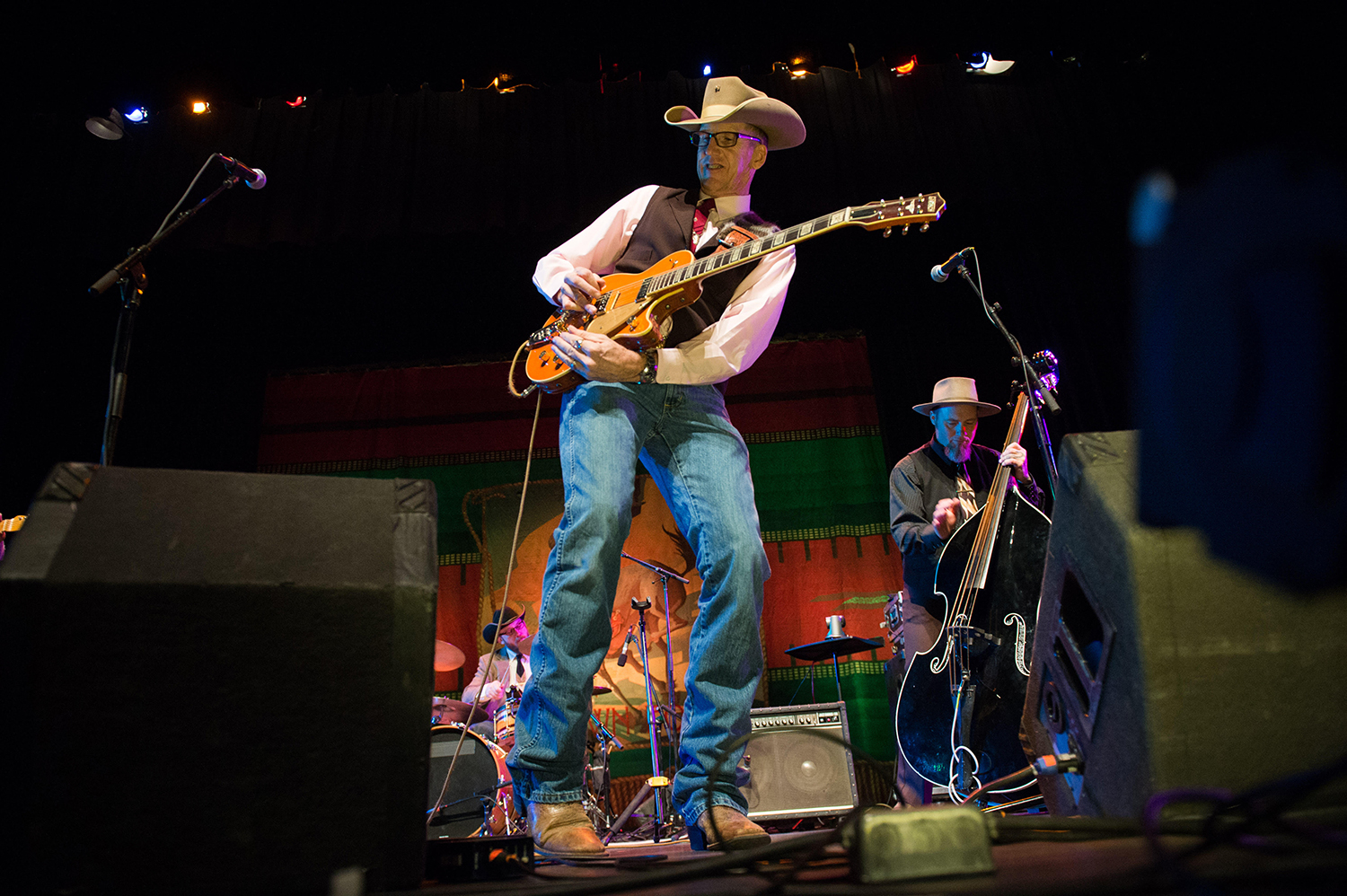 Jessica Brandi Lifland
January 20 to Feb 2, 2019; Elko, NV
Nothing captures the imagination quite like the sprawling American West. At this festival, held in Elko, Nevada, real-life cowboys read their works inspired by the great outdoors in a grand tradition of preserving Western folklore culture. 2019 will include workshops for attendees like how to dance the two-step, braid rawhide, and roast meat on a spit, plus learn how to write poetry and songs, then compete to get behind the microphone yourself. Don't forget your bolo tie.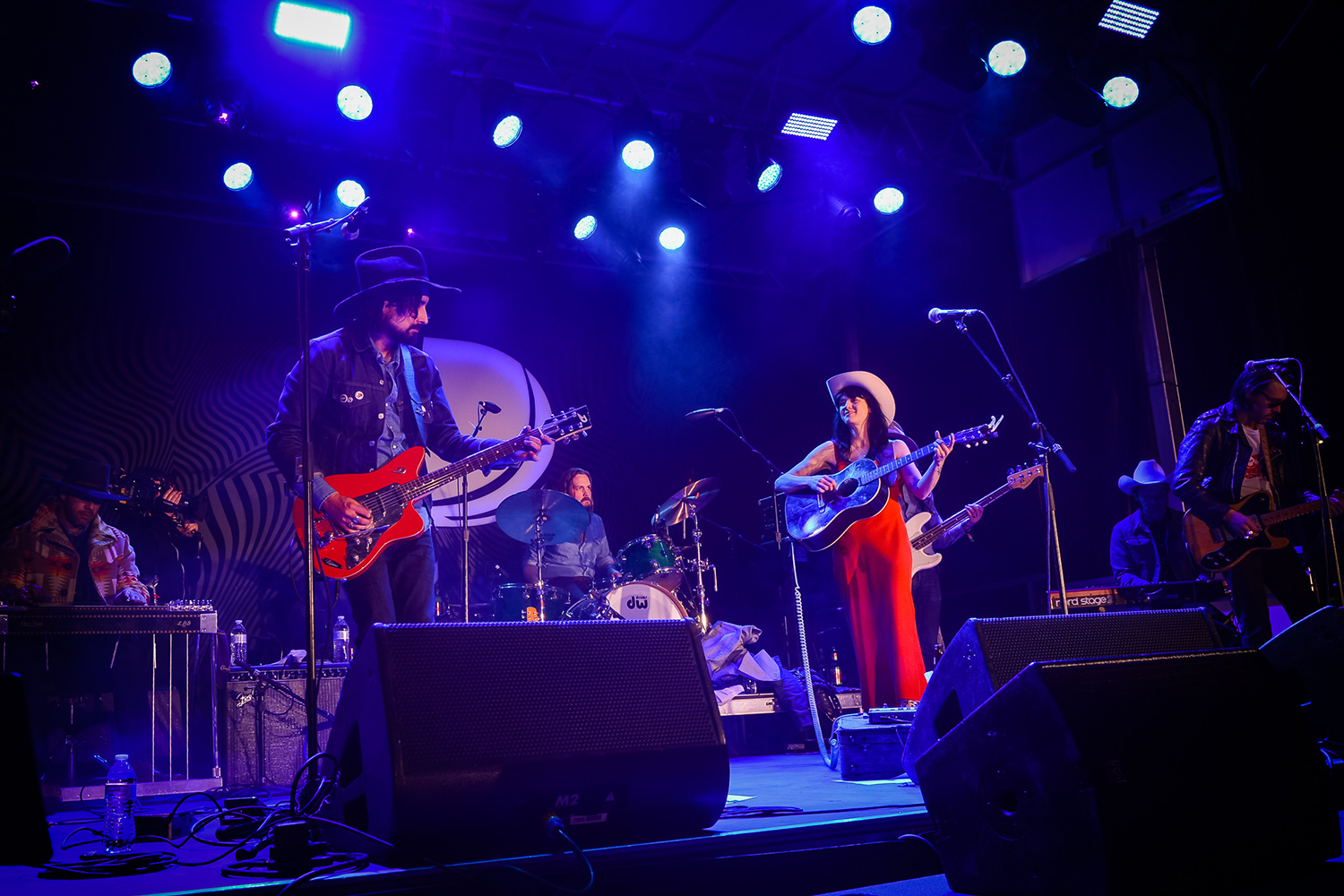 "SXSW 2018 Nikki Lane Pandora House" via Flickr cc by 2.0
March 8 to March 17, 2019; Austin, TX
In 1987, a group of journalists threw together a festival to shine a light on Austin's music scene. 700 people attended. Over 30 years later, SXSW has grown to become a hub of inspiration virtually taking over the city, incorporating an innovation conference, film, comedy, gaming, and heavy-duty speakers including President and First Lady Obama. The festival still has its finger on the pulse, with one track in the conference titled Cannabusiness, with sessions like Entrepreneurship & Licensure: A Cannabiz Guide. And, of course, you can catch the live band aspect that started it all — but today, there might just be longer lines.
Want more inspiration?
Check out our guide to weird yoga