UNCATEGORIZED
This Culinary Emcee Invites You to Dine With the Country's Hottest Chefs While Raising Money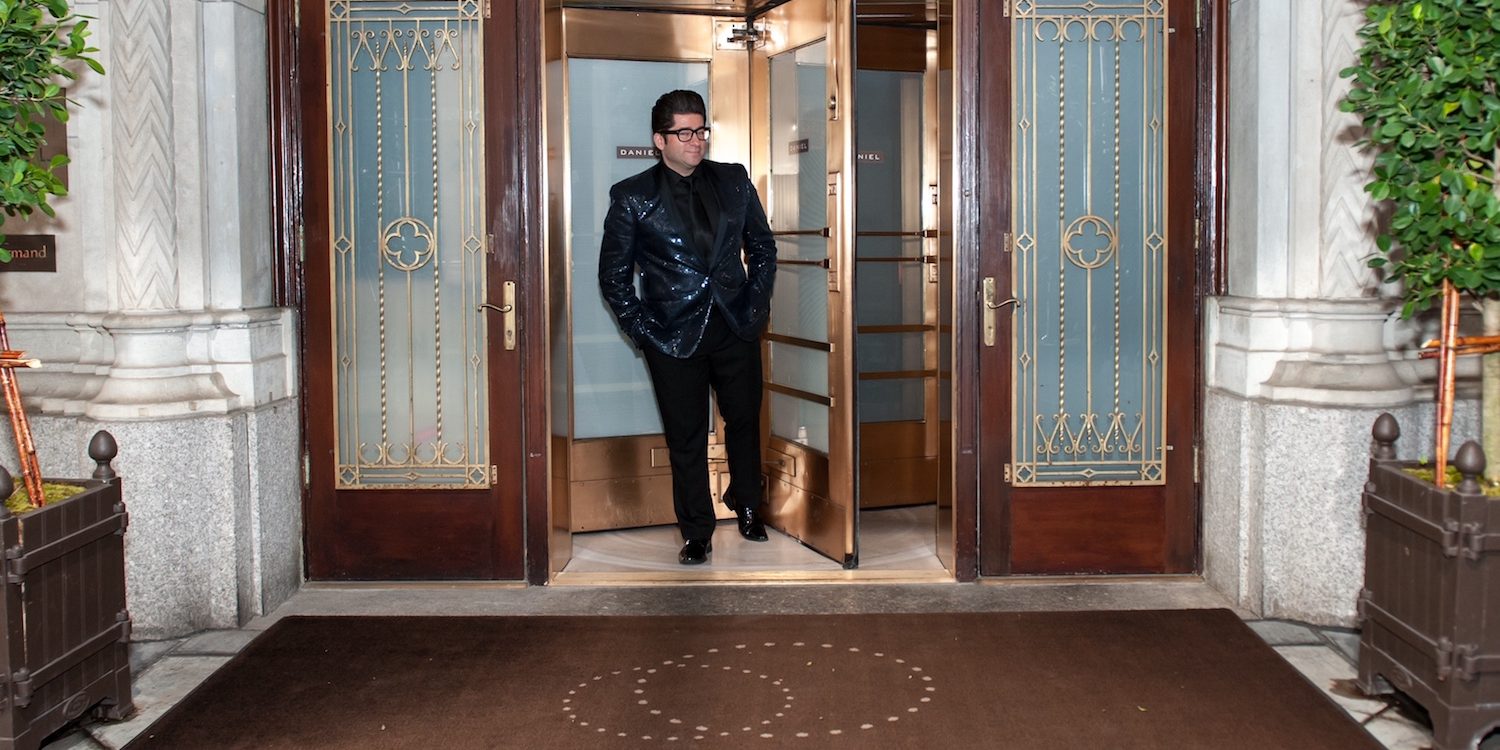 Billy Harris knows how to work a room. And perhaps more impressively, get people to spend money. That's because the Los Angeles-based comedian and culinary emcee has crafted a highly specific career leveraging his access to two perennially popular attractions: food and charity. And you can attend his celebrity-studded affairs.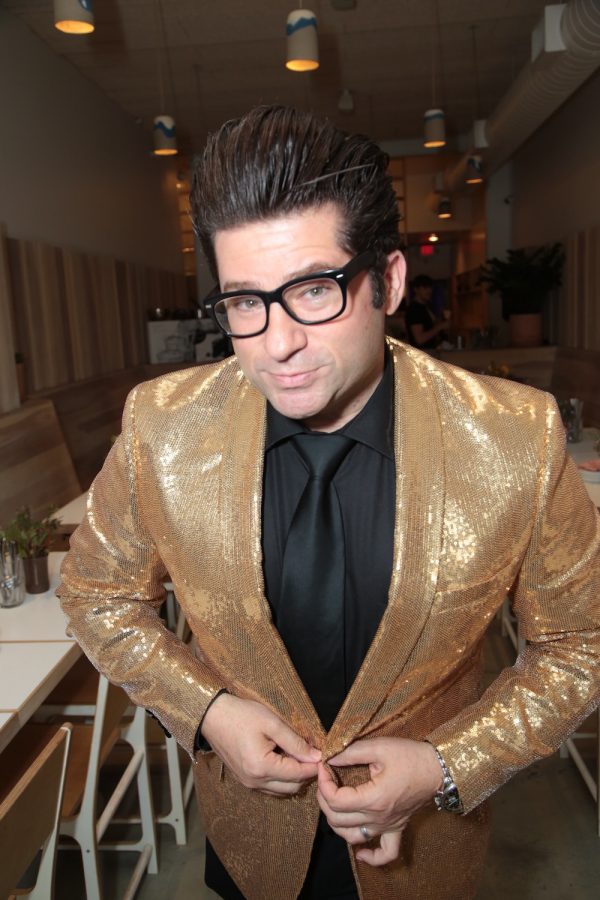 Benjamin Shmikler/ABImages
Attendees of the massive LA Loves Alex's Lemonade annual nosh fest held at UCLA in support of pediatric cancer research are familiar with Billy when it's time for the program and live auction. With his signature slicked-up pompadour, retro oversized black glasses, and sequin-covered dinner jackets that make up his Borscht Belt-meets-rockabilly vibe, Billy ribs the crowd and points out the boldfaced names. He makes sure everyone is in on the joke when he's on stage. But making people uncomfortable or roasting are never his goals — unless it's to rave about say, chef Adam Perry Lang's masterful BBQ technique.
Billy makes sure items fetch a handsome price at every event he's running. Attendees don't need to worry about those super awkward silences, when people start tapping their toes and glancing around the room, hoping someone steps up and forks up the dough. Billy's quick to interject his on-stage commentary that might include lines like, "You can't wave to people in the middle of an auction. It might cost you your mortgage" — a warning he issued at the recent Stu and the Kids fundraiser in downtown LA. It also helps when goodies include a private dinner at Jimmy Kimmel's house with an all-star lineup of chefs. (Hello, triple digits.)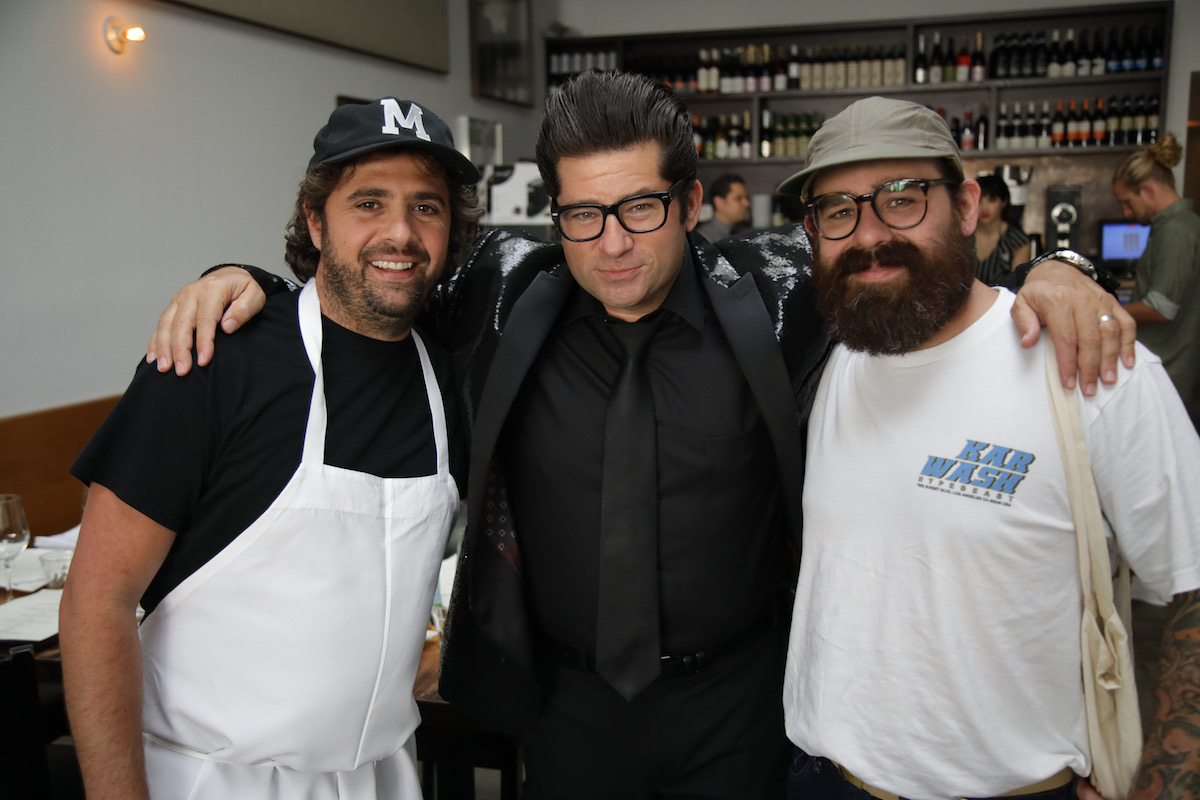 Tyler Curtis/ABImages
A Self-Made, Delicious Career
This self-created niche is one that suits the extroverted south New Jersey native, nonstop traveler, and mensch who hails from a family of performers — he's related to vaudevillian Georgie Jessel — particularly well. He got his start hosting food galas through his longtime friend, Joe Allegro, who started out at the Food Network and then went on to produce chef-focused special events for Share Our Strength. The auctioneer part happened on a fluke, when he was called in to sub for a professional who got sick just before a private school fundraiser was scheduled to take place. While Billy has the skills, he insists he's not a professional auctioneer and won't be appearing behind Christie's or Sotheby's formal podium anytime soon.
That said, over 20 years later, Billy has hundreds of gatherings under his belt and has helped raise millions of dollars. He's since produced his own "Hanging with Harris" series of online videos, and in 2016 he launched his own project, the Billy Harris Dinner Series (Tickets are sold via Eventbrite.). "It's a perfect combination of everything I do," Billy explains.
As part of his dedication to bringing awareness and funds to important causes that resonate with food world pros, Billy takes the stage for both black tie extravaganzas and more down-to-earth parties benefiting non-profit organizations, including Share Our Strength's No Kid Hungry programs, Autism Speaks, the Trotter Project, and Spoons Across America. He's a fixture at national happenings where the country's biggest appetites and creative talents turn up, such as the iconic Food & Wine festivals from Aspen to Miami, and Cochon 555.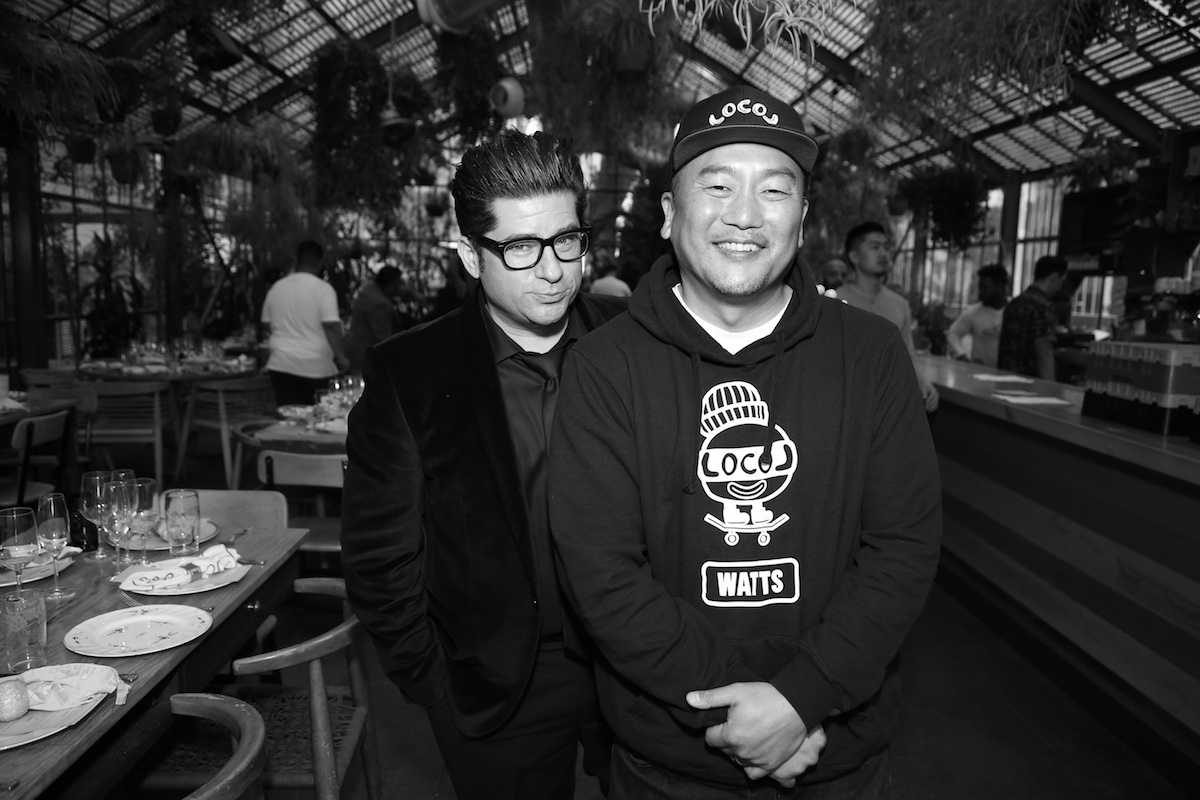 Benjamin Shmikler/ABImages
Eating Well While Doing Good
In 2018 alone, Billy is organizing 30 events in partnership with his producer, Paul Vitagliano, in major American cities. The team put together 26 dinners last year; 14 were in LA, 12 in New York City, and this year Chicago is becoming a more frequent stop on the calendar. In addition to eating extraordinarily well, doing good and supporting charitable efforts always remain a core part of the mission. But at $150 and up, tickets aren't cheap.
So, why go to a Billy Harris Dinner Series gathering rather than simply making a reservation on any other night at a restaurant?
For starters, it's more fun. "I know everybody," Billy immodestly states, but it's a fairly accurate claim in his world. He's a master of schmooze who's amassed a coveted rolodex of today's most sought out celebrities: chefs. Past participants include Curtis Stone, Daniel Boulud, Jon Shook and Vinny Dotolo of the Animal empire, Suzanne Goin, famed pizzaiolo Chris Bianco in Phoenix, Thomas Keller, Ludo Lefebvre, and Nancy Silverton. "Through his role as MC and auctioneer for LA's premier charitable food events, Billy has become a close ally to the Los Angeles chef community," says Steve Samson, chef/owner of Rossoblu, Sotto, and the new Superfine pizza.
With a politician's ease and zeal, Billy shakes hands and keeps the conversation flowing, making introductions and jokes with lightning speed timing. His guests feel like they're at a party where no one's a stranger and newcomers are welcome. Some events come with a meet and greet with the chefs beforehand, too, as well as other perks like signed cookbooks. "There's that intimacy," he observes.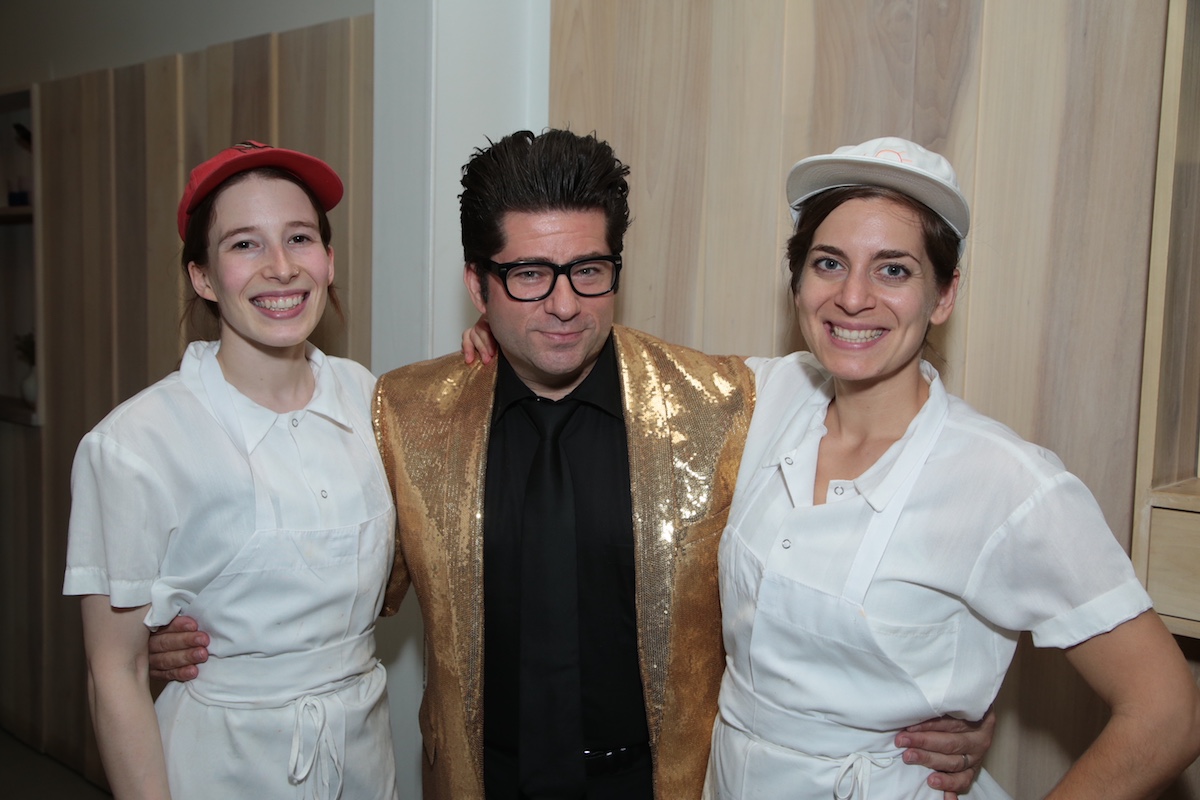 Benjamin Shmikler/ABImages
Every dinner also includes a live auction to raise money for the selected organization that's the recipient of the night's largess. "My secret sauce is the fundraising component. It makes it all work in a big way," Billy says. "I have kind of cracked the code to bring the charity and chef and people together in a relatively intimate setting." Steve adds, "He has created a vehicle which allows chefs to showcase their talents while benefiting a great cause."
According to Billy, new friendships form at these dinners, and regulars often coordinate which of the Dinner Series events they plan to attend. Billy is in a unique position to make all sorts of connections through the power of food, and allow his guests to meet some of their culinary heroes while addressing the all too widespread challenge and injustices of hunger.
"I want to create these experiences. We can all eat and drink, and raise a few bucks for people who can't."
Want more? Follow The Billy Harris Dinner Series to keep up with his latest events and happenings.