TRAVEL
10 Travel Instagrams That Won't Make You Hate Your Life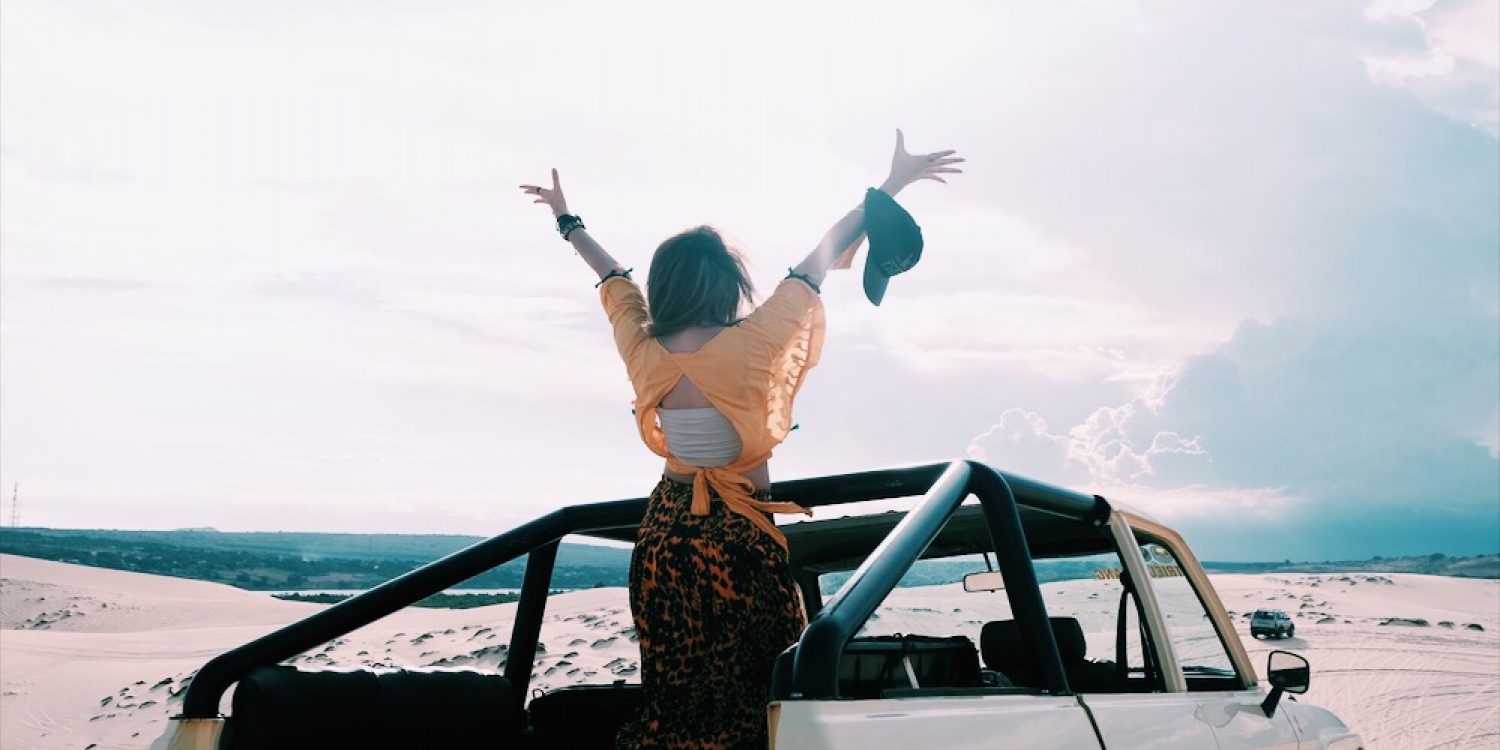 If our grandparents wanted to explore the world from their living room, they had to open up a bulky, outdated encyclopedia or read a novel. Mere decades later, we can log onto Instagram and see ridiculously vivid photos and videos from some of the most incredible places on Earth. How lucky are we?
But that privilege does come with some minor annoyances. So many of the people who run the most popular travel Instagrams are either wealthy to begin with, or are offered perks like luxury accommodations and free meals in exchange for exposure to their hundreds of thousands of followers.
While that's a fabulous life to live and it makes their feeds gorgeous, it can be a little depressing when you're just trying to save up enough money for a weekend trip two states away.
So we've gathered up 10 travel Instagrams that are stunningly inspiring but include more than just Louboutins propped up in five-star hotel windows and BMWs overlooking the beach. These bloggers make it look easy and beautiful in a way that feels attainable—even without a million dollar budget.
Carol Cain is a Brooklyn girl living in New Jersey, traveling the world, and sharing the beauty and history of the places she visits via a unique and comfortable voice. On her blog, Carol speaks to more than just the beauty and novelty of her destinations, discussing how travel changes the way she sees the world: how it impacts her political views, her empathy for the human struggle, and her love of helping the people in her own community.
A Marine veteran who grew up in Puerto Rico and New York state, Jessica van Dop DeJesus travels the world with two goals: to take rad vacations and to help you make your trips as efficient as possible. She focuses on dining and attractions that are off the regular tourist path, proving that you can have a fabulous, local experience in any city, even with only a handful of days.
NYC-based photographer Sam Horine makes every location look special. From taxis on a city street to winding country roads, his point of view brings a certain magical light to even the most mundane of details. It might even make you feel like your own hometown is worthy of a little vacation-like wonder.
An Ex-PR girl-turned-flight attendant, Mia Herman is here to show you the world while sharing economic tips for great trips on a budget. Her feed is full of gorgeous beach views, colorful European street markets, and traditional local breakfasts, along with all the little details that end up being the most sentimental on vacation. Check out her blog for reviews of cheap local attractions, the airport lounges that are worth the cost, and tons of other advice on getting the most for your money.
Noel Morata lives in Hawaii, so even his hometown photos immediately transport you to a vacation-like state of mind. Having traveled extensively since 1990, those decades of exploration lend a one-of-a-kind eye to his photos that differentiates him from other, newer travel bloggers. Noel's love of travel shines through all of his photos, from flower markets in Nepal to beaches in Panama.
While many travel Instagrammers focus on cool accommodations and delicious meals, Tiffany Nguyen's Instagram showcases the most incredible views, from the sunsets in her hometown of Los Angeles to grand mountains in Canada. These beautiful shots take the consumerist aspects out of travel, leaving only the beauty—meaning, hypothetically, you'd only need a plane ticket to see these stunning sights.
Renuka is a Mumbai-based traveler who combines her love of photography, writing, and solo travel to create a blog and Instagram full of gorgeous, inspirational photos from around the world. The India section on her blog, in particular, features magnificent shots and great information for multiple cities, giving you the opportunity to craft your perfect getaway from her local travels.
Instead of beachside glamour shots and skyscraper pools, Czech photographer Martina Gebarovska shares the splendor of pristine mountain lakes, snowy back roads, winter campsite sunsets, and the majestic northern lights, all across Canada. You know a photographer is incredible when they make you want to go somewhere cold in the middle of winter.
Many portrait-taking travel bloggers often produce photos that seem more about them than the unique locations they're visiting. Jojo, on the other hand, goes to these lovely, distinctive vacations spots and shares photos of herself that magically allow you to put yourself in her shoes. From rolling green hills of the Philippines to neon-lit streets of Japan, you might just find yourself transported.
Kash Bhattacharya takes travel photos that have this certain comfortable feeling. It's like he's shooting just another day in his hometown—if his hometown was a castle in Germany or a bay in Thailand. His appreciation for the true spirit of the locations he visits is clear through his photos and might just be the ultimate travel aspiration.
Want more? Follow us on  Instagram and Facebook for ticket giveaways and more of the best things to do.