OUTDOOR
Best Day Ever: Where to Eat and Drink After Pumpkin Picking Near SF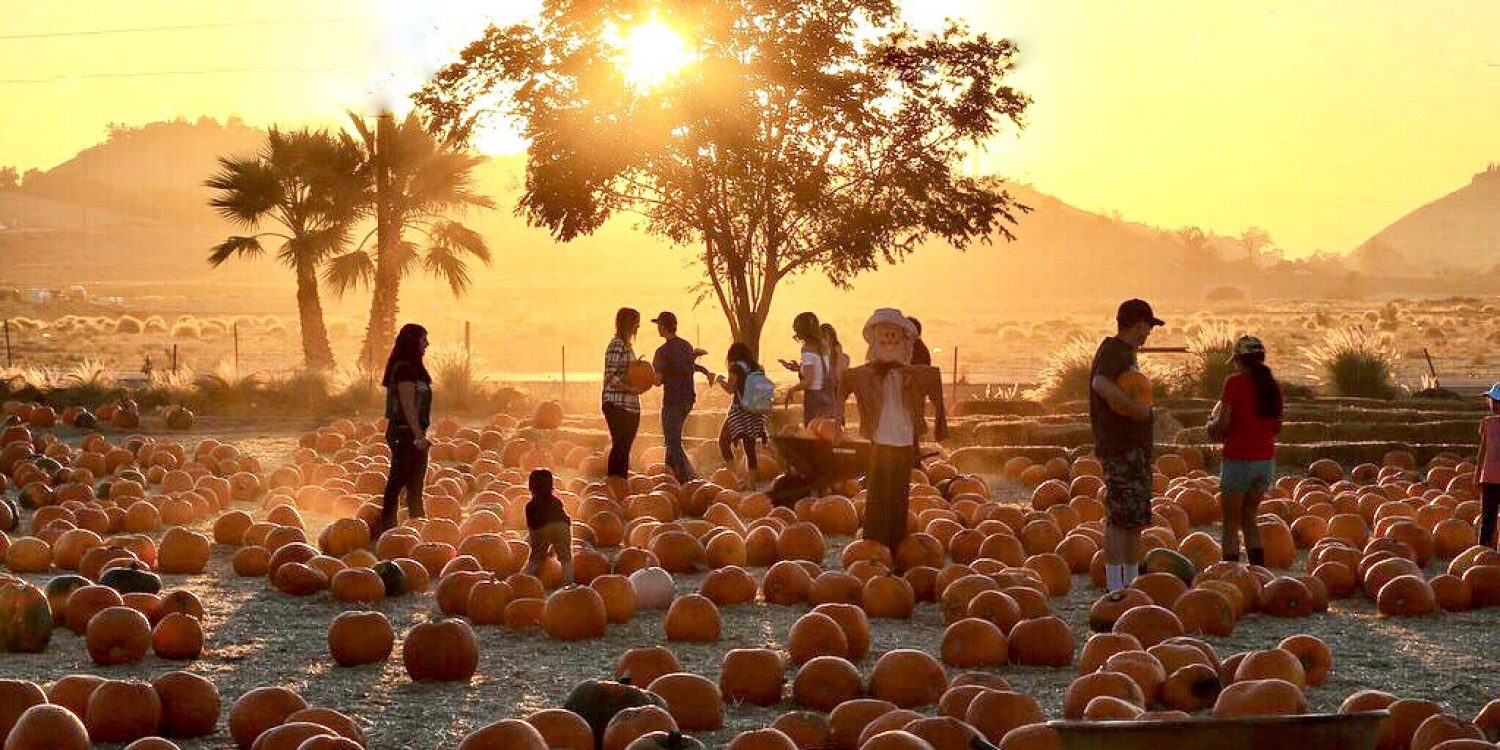 Is pumpkin picking on your autumn bucket list? There's something about hand-selecting our future jack-o'-lantern that makes us feel all giddy and seasonal, as though we actually have seasons and it's not this weather basically year round.
We've picked out three of our favorite local pumpkin patches and rounded up nearby spots where you can eat and drink after the pumpkin picking fun is over. From cozy date night dinners to raucous dive bar drinks, we've got your post-pumpkin-patch plans covered.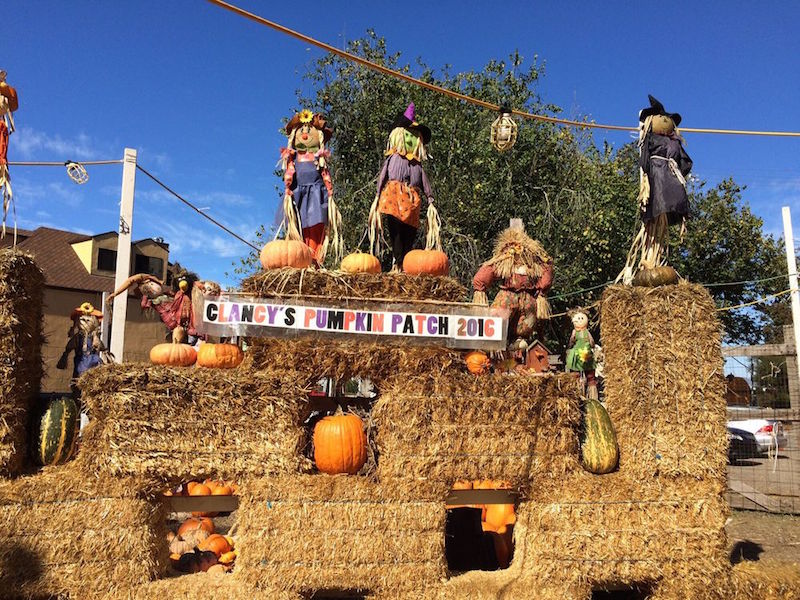 Melanie N.
INNER SUNSET, SF
If you're in SF, this is your most convenient pumpkin-picking option. It's in the Inner Sunset, so you don't even need to leave the city to get your autumnal fix. This spot is big enough for you to pick up a few pumpkins, but small enough that you don't have to make a whole day of it.
Bonus: haven't you always wanted to take a hayride in city limits?
Where to eat
For a quick bite: Arizmendi Bakery
Here's an obvious fave, a spot that's great before and after you pick up your future jack-o'-lantern. Stop by for a glossy, buttery caramel roll before you hit Clancy's, or pop in afterwards for a piping hot slice of the pizza of the day. Gluten-free and vegan treats makes this an ideal locale if you're rolling with a food sensitive crew.
For a fun brunch: Tai Chi Jianbing
Jianbing are savory Chinese crepes filled with eggs, cilantro, spices, a slick of sweet bean paste, and shatteringly crunchy wontons. Pick your spice level and your filling, and make sure to get a cup of their creamy, hot homemade soy milk to wash down your breakfast. If your pumpkin picking adventure is on a Sunday, this spot and Arizmendi are both conveniently located across the street from the Inner Sunset Farmers Market.
For a date night: Nopalito
Pumpkin picking and a fun, cocktail filled dinner in a colorful location? You've got the dream autumnal date. Nopalito's sustainable, organic Mexican fare is bursting with fresh produce, herbs, and flavors. From seared fish tacos slathered in ancho chile adobo to steaming bowls of lime-spiked pozole, this is the perfect place to grab a few drinks and warm up over a cozy dinner for two.
Where to drink
For a cold brew fix: Snowbird Coffee
Perk up with an electrifying cold brew or an oat milk matcha latte at this charming local coffee haunt. Seating is sparse, but there are a few benches right outside, or you can walk two blocks to Golden Gate Park and enjoy your caffeine as you sprawl out in the grass.
For a cozy cocktail: Fireside Bar
Nothing says fall like a candlelit bar with a fireplace. Take your pumpkin out for a few cocktails and snuggle up on one of the comfy couches or at a little table for two. It's the Sunset, so expect the fog to roll in as your tucked away inside, sipping something strong and staying warm.
For locally brewed beers: Social Kitchen and Brewery
The taps at Social Kitchen and Brewery are always changing, so pop in and test-drive a few of their seasonal creations. They also offer delicious, curated beers on tap from other local breweries, and a fantastic selection of upscale bar food. The truffle mac & cheese and buffalo cauliflower bites are two can't-miss snacks to pair with your brews.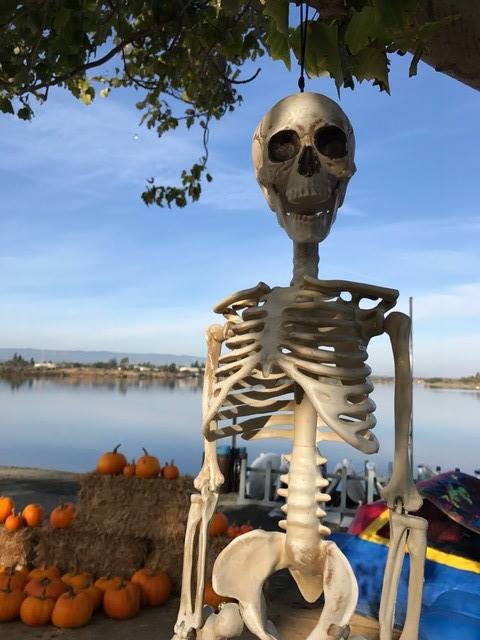 Shoreline Park and Lake
MOUNTAIN VIEW
Combine your love of pumpkins and water-sports in this unique, gorgeous pumpkin patch location. Shoreline Lake technically hosts a "Pumpkin Splash," where you can pick a pumpkin, decorate Halloween cookies, and hit up a classic bake sale, then enjoy a day on the water. A pumpkin and pedal boat pass ($30) gives you access to an hour of pedal-boating and a pumpkin to take home, while an all day access pass (also $30) gives you a pumpkin and access to canoes, kayaks, rowboats, and SUPs that you can take out on the water. If you come in costume, you can be entered into a raffle for a free all day access pass.
Where to Eat
For a seriously hearty dinner: Zareen's  
Dig into hearty platters of Indian and Pakistani street food, kebabs, and curries at this Mountain View spot. The menu is jam-packed with savory items, including a selection of fun twists on burgers and wraps. The Punjabi chicken burger and Masala fries are two fan-favorites that are guaranteed to fill you up after a day of water sports and autumnal adventures. Expect a line, but know that the wait is worth it.
For a picnic lunch: Shoreline Lake American Bistro  
Soaking up that Mountain View sunshine? There's no need to leave your lakeside perch and disappear indoors. Pre-order a picnic basket from Shoreline Lake American Bistro and you can keep enjoying those gorgeous views while you chow down on paninis, cheese, and homemade pastries.  
For a date night: The Voya Restaurant
Add a little flair to your typical date night by heading over to The Voya Restaurant, a spot that does not skimp on the glitz and glam. The interior is sparkly and opulent, while the menu is full of romantic shareable dishes like fresh ceviche, decadent seafood paella, and a whole grilled fish. The restaurant is closed on Sunday, so make your dinner plans for a weekday or Saturday.
Where to Drink
For a caffeine fix: Ada's Cafe
Sip on a coffee or tea on the patio at Ada's Cafe, and definitely check out the pastry counter if you're jonesing for something sweet. The scones and hand pies are particular favorites of regulars at Ada's, and they pair nicely with a hot apple cider or foamy cappuccino. Your money goes to a good place here since Ada's is also a nonprofit committed to helping adults with disabilities.
For dive bars drinks: Fred's Place
Pop in to Fred's Place, where the drinks are cheap and you can while away a few hours crushing your friends at pool or foosball. This friendly little dive is the perfect place to watch a game, play a game, and order up another round.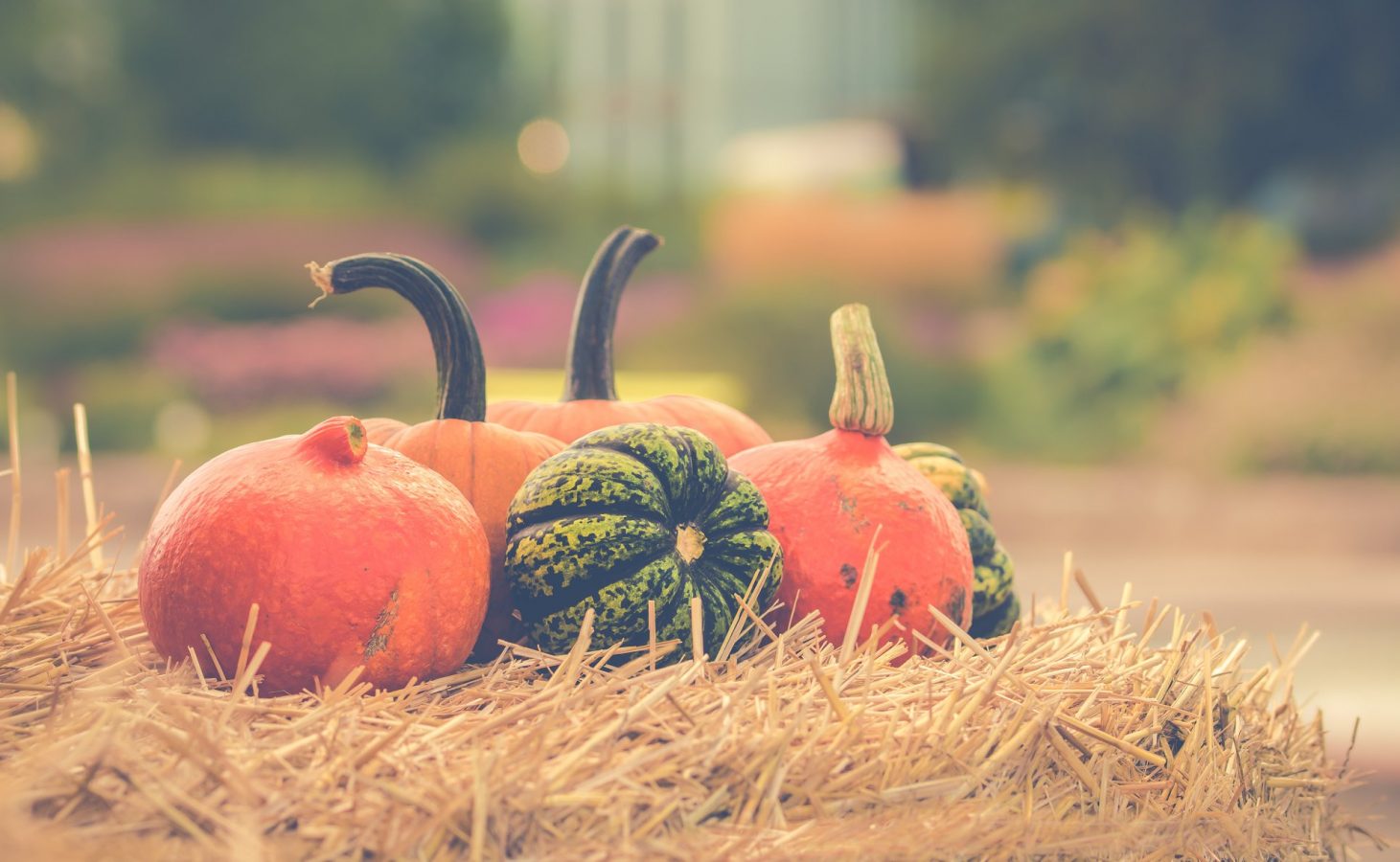 Lemos Farm
HALF MOON BAY
Want to complete your cute fall activity bucket list? Lemos Farm is here to make it happen. Picking pumpkins from a gigantic pumpkin patch? Check. Sun-drenched hayrides around the farm? Check. More-cartoony-than-scary haunted house? Check. Yoga with baby goats? Check. Work up an appetite being autumnal AF, then hit the picturesque town of Half Moon Bay for comfort food and cold drinks galore.
Where to Eat
For a lobster roll feast: The Fisherman's Taverna  
Get a classic Cali seaside lunch at The Fisherman's Taverna: an old school, no frills fish restaurant that offers the best lobster rolls in town. Dig into a huge assortment of molten hot, golden battered fried fish, and make sure to order a bowl of the homemade clam chowder. There are a few non-seafood options, but this is really a dream spot for seafood lovers, so round up your friends with the most nautical themed appetites.
For burgers, fancy drinks, and homemade chips: Dad's Luncheonette
Dad's Luncheonette slings straight up comfort food, as imagined by a three-star Michelin Chef. These is the most mouthwatering versions of crisp homemade potato chips, juicy cheeseburgers, and ooey gooey mac and cheese. All the ingredients are local or organic, and the drinks menu includes Andytown coffee, Fort Point Beer, and Moss Kombucha. It's a delightful, belly-pleasing menu of local goodies. All you need to do is call ahead: this spot is so popular that they sometimes run out of food on the weekends and close early.
For post-pumpkin pizza: Pizzeria West
Pumpkin picking and hayrides got you feeling like a kid again? You need a pizza party, stat. Pizzeria West will set you up with a few of the finest pies, made from locally-sourced and seasonal ingredients. Try Lord of the Pies, piled high with house made fennel sausage and fennel pollen, or the Queen Bee, a symphony of hot honey and soppressata.
Where to Drink
For coffee + healthy sweets: Granola's Coffee House  
This is the go-to place for a coffee or smoothie fix. The menu is straightforward: strong coffees, icy cold brew, a menu of espresso drinks, and a few healthy smoothies bursting with fruits and veggies. Upgrade your smoothie with nutritional powerhouses like hemp protein, flax seed, or cashew butter.
For a local beer adventure: Sacrilege Brewery + Kitchen
Taste your way through a few of Half Moon Bay's finest homegrown beers. There's an outdoor patio and deck, so you can sip on a Kavorka West Coast IPA or L'Ultima Crema cream ale while savoring the sunshine. Sacrilege also hosts other Bay Area beers on tap, so check out a few exciting new brews from locals on their rotating menu.
For a fancy cocktail with a view: The Ocean Terrace at Ritz Carlton Half Moon Bay
If it's a gorgeous day, this is where you want to watch the sunset. Get here early and snag a table: this is some prime sunset-watching real estate, so expect to camp out for a bit and order a few drinks. A rotating menu of beers, wines, and swanky cocktails are available. If hunger strikes, order the All American Cookie Box, the perfect sugary addition to fresh air and breathtaking views.
Want more spooky things to do this Halloween?
Check out our guide for the best Halloween happenings in SF!