OUTDOOR
Renewal by Light: Tour the City's Neon Signs With San Francisco Neon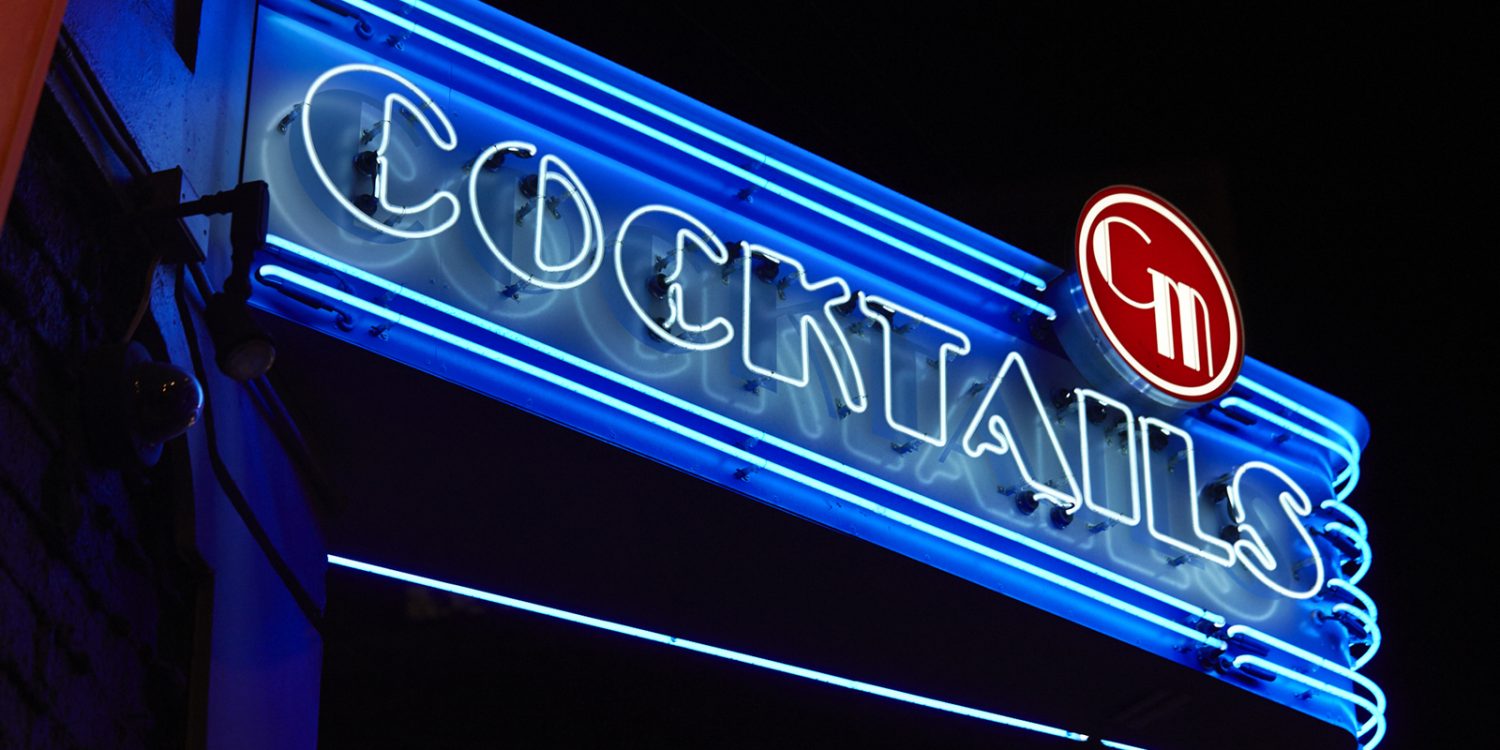 The setting sun is casting a gentle hue of orange-pink across brick facades of San Francisco's Post street, and the last glints of daylight are catching in the city's small windows. I'm in the uppermost part of the Tenderloin, loitering below an unlit sign for Mack's valet cleaner. The sign is rare, I'm about to learn, because it's painted with porcelain — an expensive, hard to maintain style of neon sign creation that went out of style sometime around the 1980s.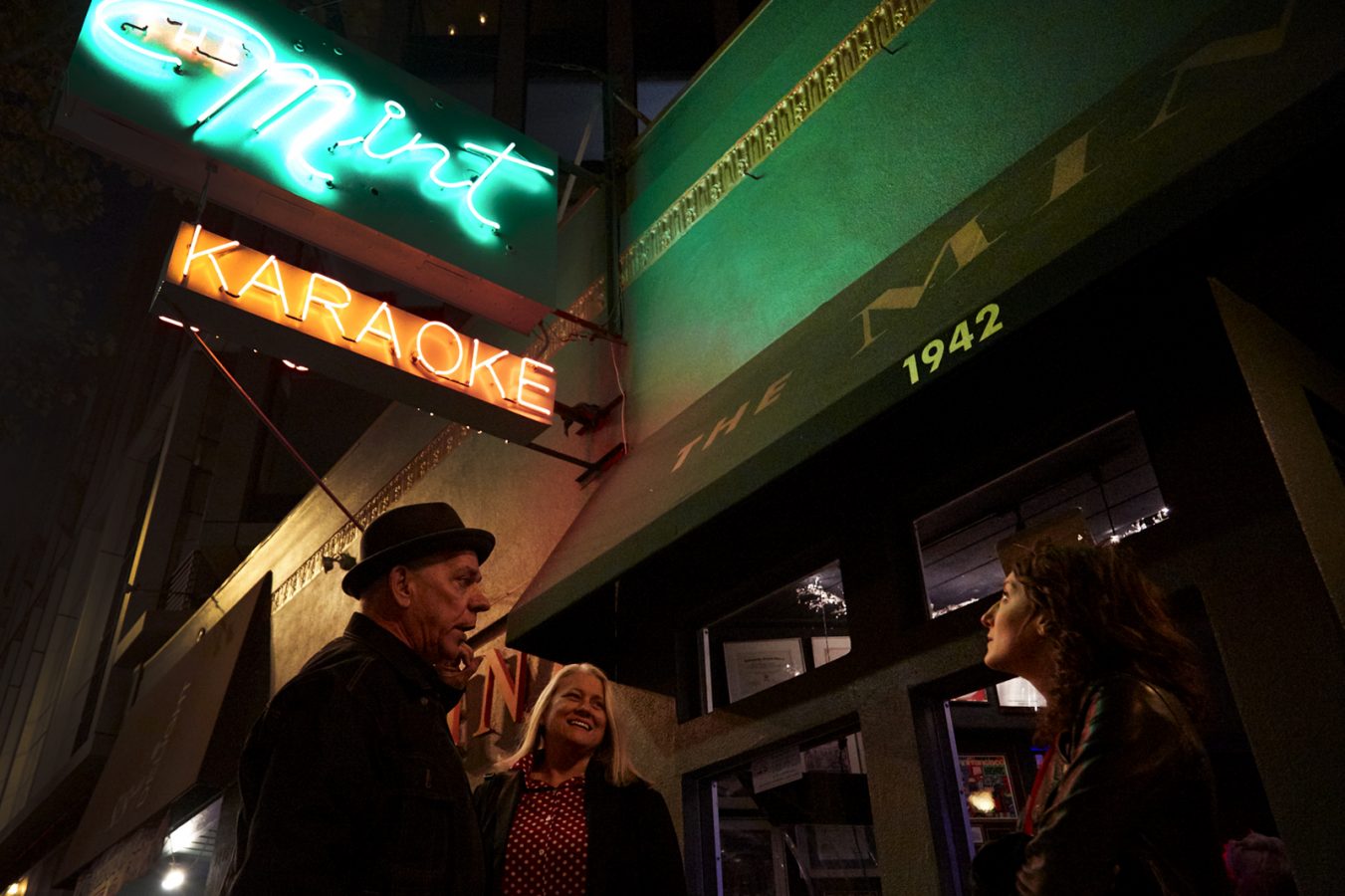 I'm loitering beneath this particular sign in this particular part of the city because I'm about to embark on a tour of the Tenderloin's neon signage, and I'm awaiting my hosts, Al Barna and Randall Ann Homan of San Francisco Neon Tours.
San Francisco Neon Tours help preserve historic neon in the city using talks, exhibits, consultations, and events. They offer five tours throughout San Francisco (downtown, Chinatown, Cow Hollow, Tenderloin, and Market-Mission-Castro), each including rich details about the area's signs, history, and architecture.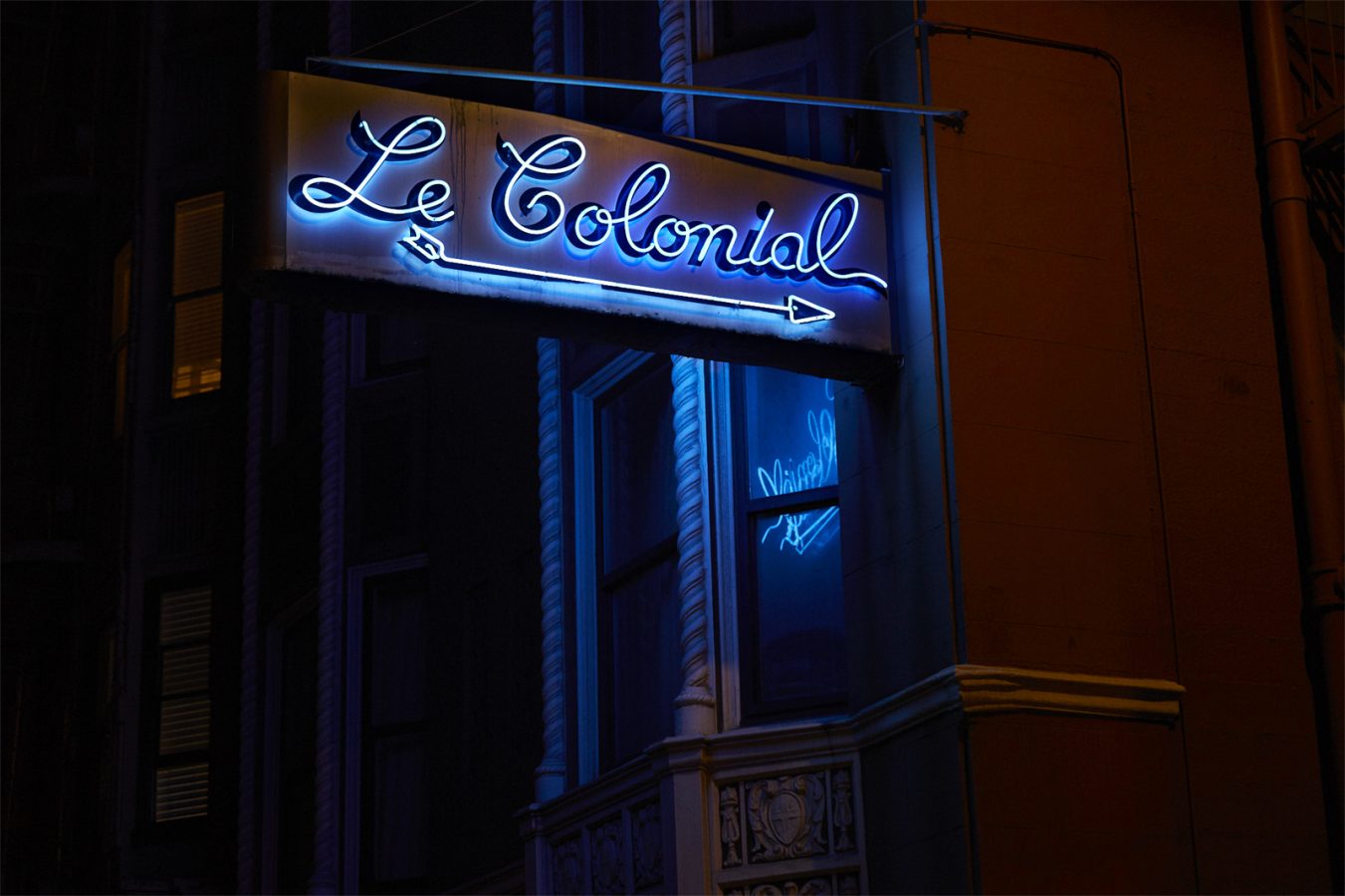 Al and Randall arrive and begin to tell me, gushingly, that the "Mack's valet cleaners" sign was hastily repurposed when the business was resold, and that the chipping porcelain paint reveals an ornate, swooping J — this used to be Jack's valet cleaners. This tidbit — one of many that the evening will hold – foreshadows the focus of the night's tour, which touches on artistry, community, and regeneration.
I'm in a group of about 12 tour-takers, each with notepads and smartphones, snapping pictures and craning their necks to see the details of small signs or catch night-lit glimpses of famous city architecture. Some members of the group are tourists, but many, like myself, are San Francisco-dwellers hoping to see the city through new eyes.
The tour is part history lesson, part science lesson, and part deep-dive into craft and neighborhood revival.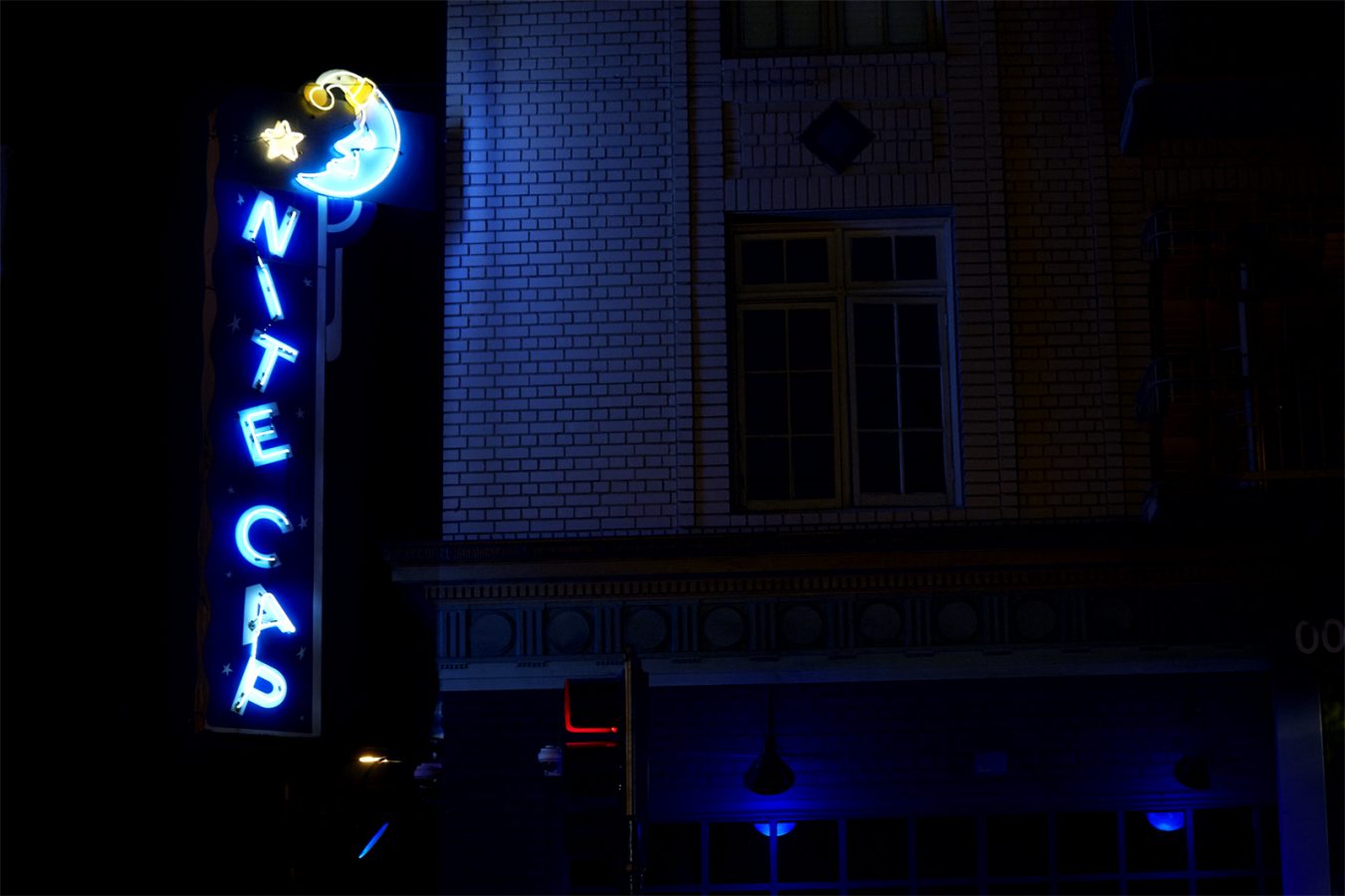 I see the adorable sign of the Nite Cap bar, a smiling blue half-crescent moon wearing a gold neon sleeping cap, and learn that the gold neon parts used for the sign's accents are five times more expensive than the blue. I see six separate signs that include neon cocktail glasses the size of two fists, and learn that there's a perfect ratio for neon cocktail glass bending — not too small that it cracks, not too big that it blows over in the wind. I learn the difference between neon, argon, helium, and xeon (for example, neon gas burns a red-orange while argon burns a bright blue when a single drop of mercury is added) and learn that Chinatown is filled with high-priced gold neon as it's seen as a good omen.
We wander from sign to sign, deeper into the heart of the Tenderloin, a central part of the city often associated with visible homelessness and drug abuse. While this broad-brushed stereotype of the Tenderloin unjustly ignores the neighborhood's beauty and sense of community, it speaks to the economic hardship that has struck the area at various times throughout its history, made worse by the city's most recent tech boom.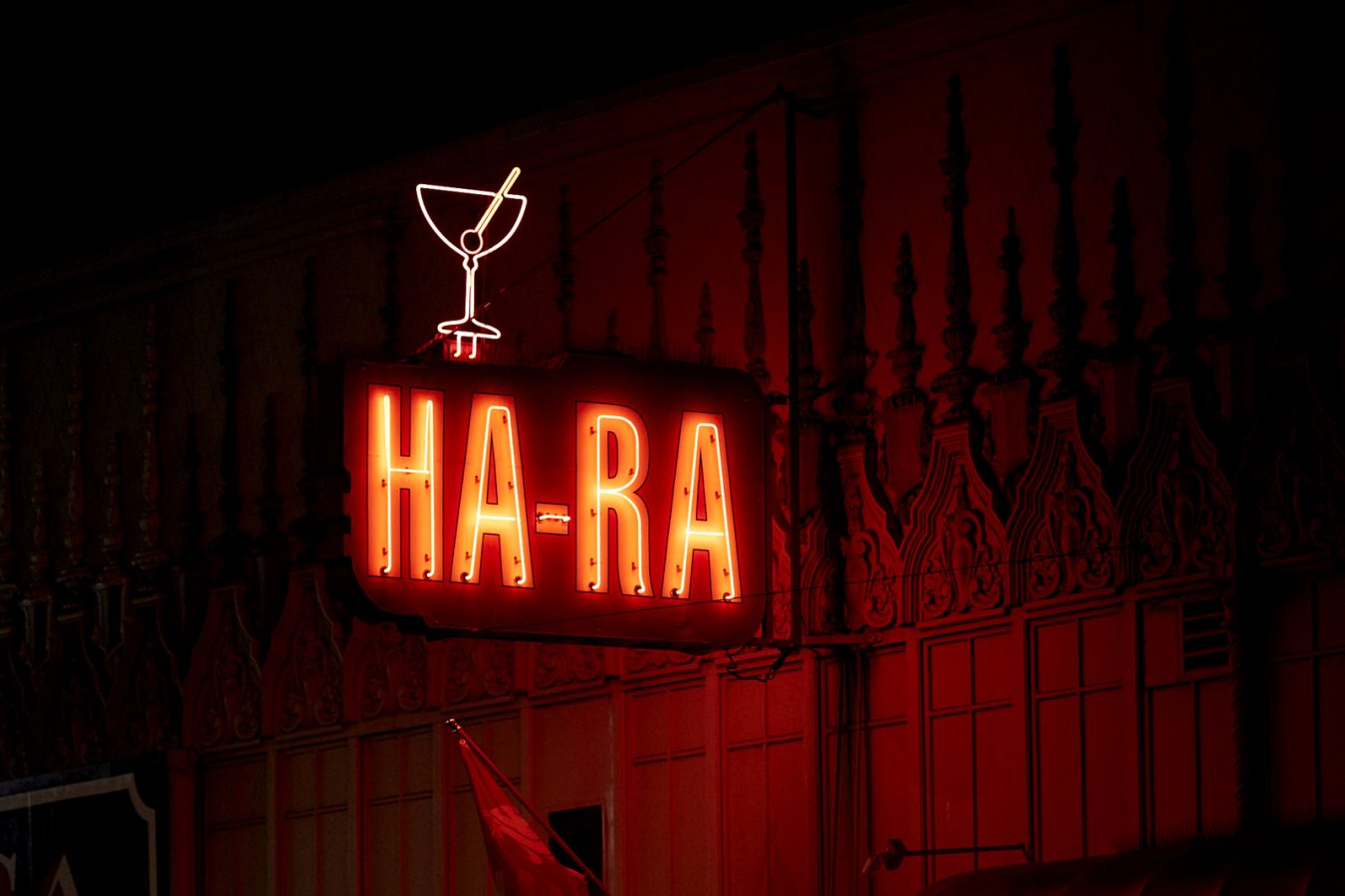 And it lends a heavy-handed theme to the evening's tour. While we peer up at neon lights glimmering red and blue and gold against the dark night sky, we pass many people sleeping on the street. As we wander past the signs for Ha Ra and the Tahitian Hut, Al and Randall tell us about the history of the Tenderloin, and how neon is playing a part in the neighborhood's revival.
The Ha Ra sign, like many of the signs on the tour, was funded by the SF Shines Project, a city-backed initiative working to reinvigorate some of San Francisco's more economically marginalized neighborhoods using neon.
"Neon signs can be great for a business," Al tells me. "The signs help the business get way more patronage, and the brightness helps with street safety." Plus, it adds artistry and charm to a street without the high costs of architectural work.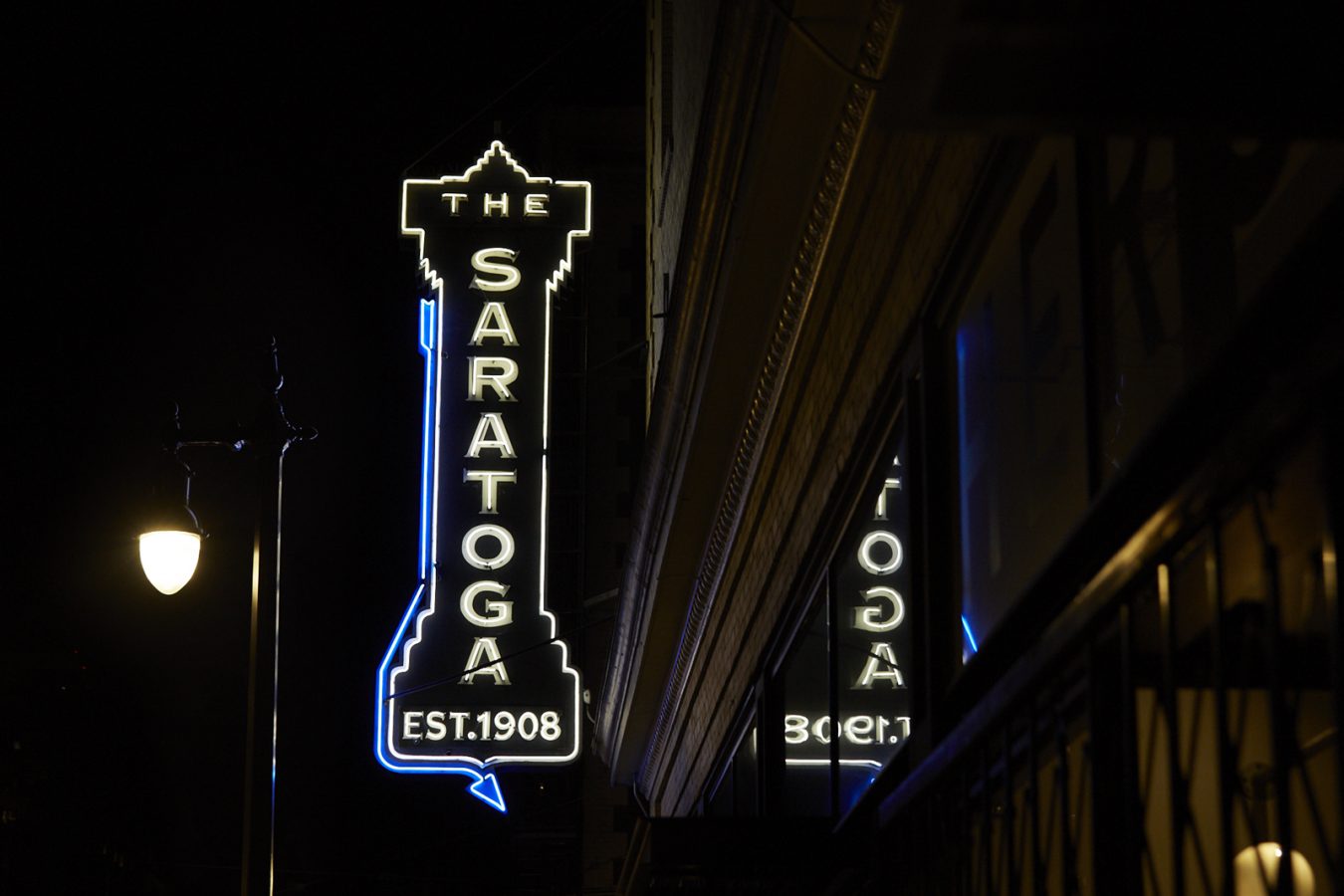 Al then tells me something that I find striking — a few short decades ago, SF Shines used to fund the removal of neon signs. In the 1980s, he explains, neon signs fell out of fashion and were associated with dive bars (thanks, in part, to a scene in It's a Wonderful Life), so the city helped fund their removal.
I'm transfixed by this tidbit — how could signage be so polarizing? And how could it fall in and out of fashion so quickly?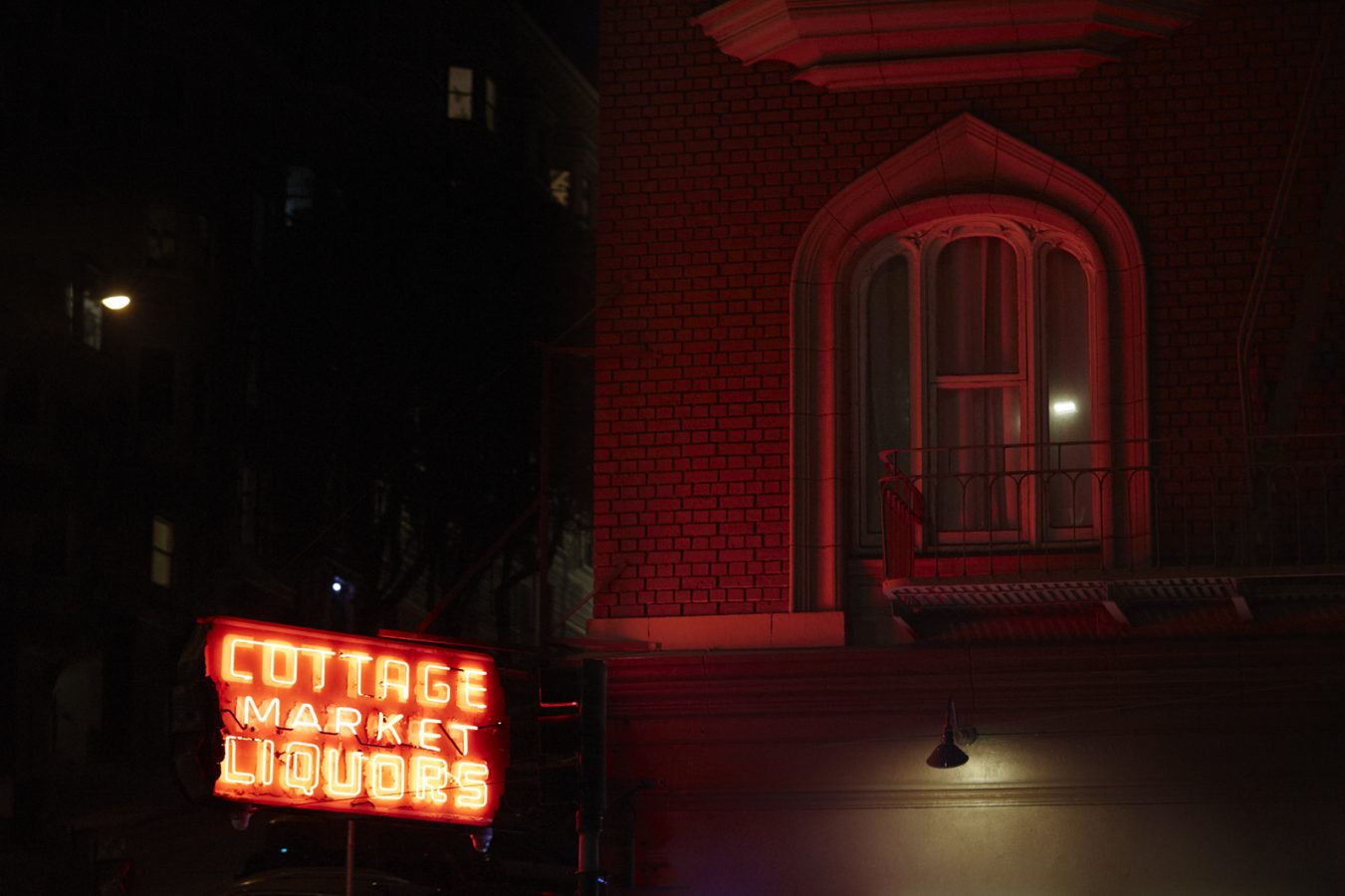 "Oh, things have really changed," Randall tells me. A few years ago, Al and Randall co-authored a book on neon signs in San Francisco (San Francisco Neon) that sold out on Kickstarter almost immediately. But, when another neon fan tried to do the same thing back in the 1980s, it was a flop.
This is the type of detailed history my hosts impart throughout the scintillating tour.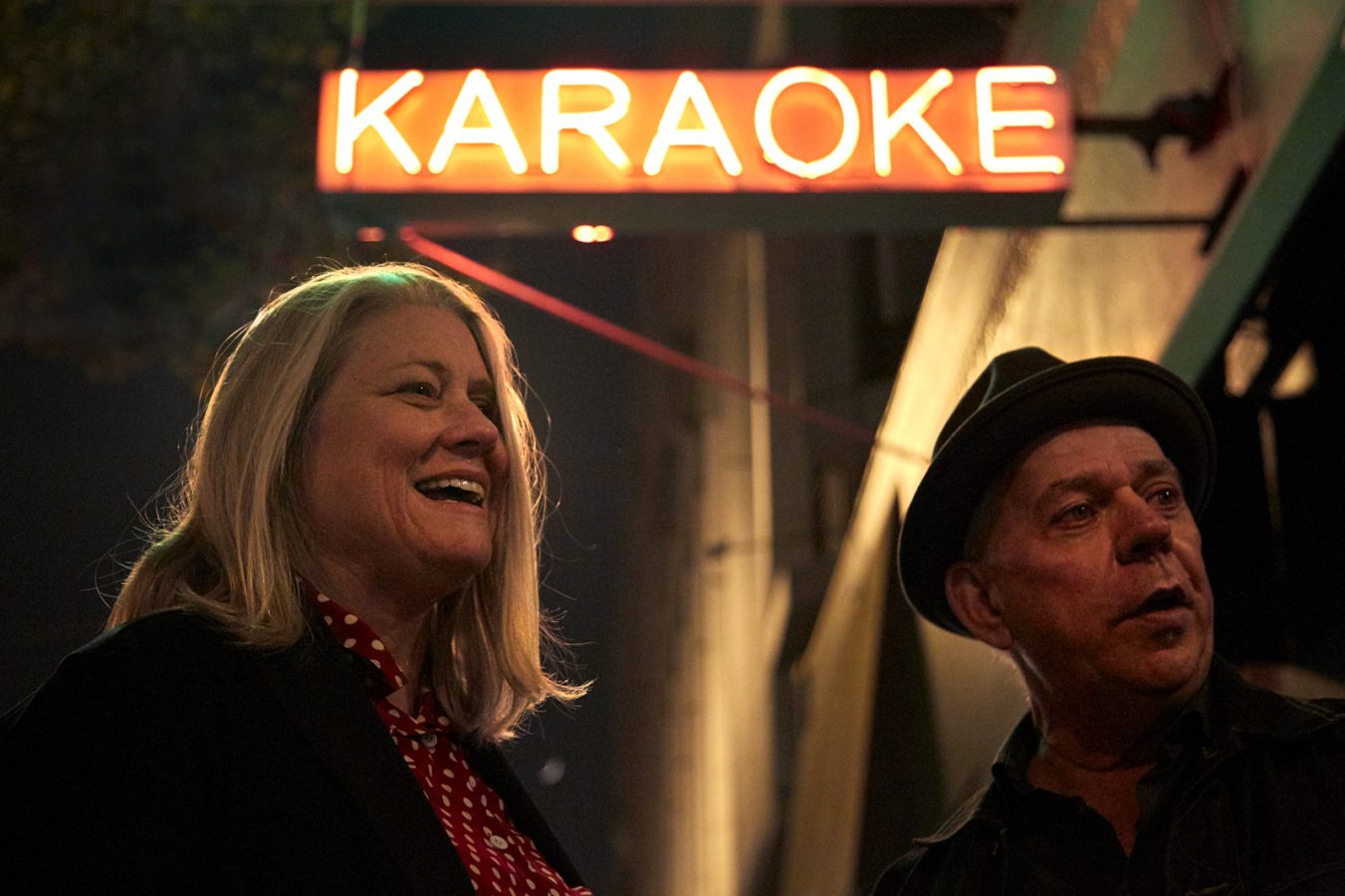 Randall and Al are a couple, bonded by their artistry and love of neon. They take neon classes together, and they're artists in their own right; Randall is a decorated art director, photographer, and graphic designer, and Al is an artist and photographer who's shown his work at renowned spots like the the de Young and Legion of Honor Museums.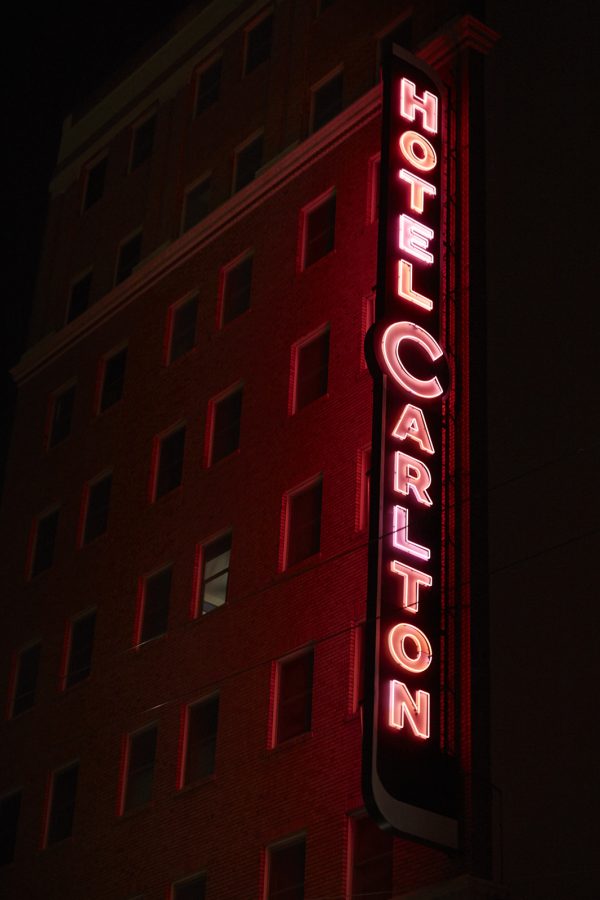 And they really, really care about neon. For a recent Valentine's Day they stayed at the Hotel Carlton, a downtown spot with a gleaming red vertical neon sign with an oversized "C." They rented the room behind the sign, opened the bedroom window, popped out the grate, and Al held onto Randall's legs while she hung her body out of the window to get a stellar top-down photograph of the vibrant sign. If that's not dedication (and romance!), I don't know what is.
During the tour they point out small idiosyncrasies in each of the signs and buildings — signs that have been painted over, flashing bulbs, small loops in a neon "K" (apparently every bender has their own K style), and corner store signs made from LED (which, I learn, is not neon). I'm transfixed, as eager to learn about the artistry of bending as I am about the science, history, and politics of signs.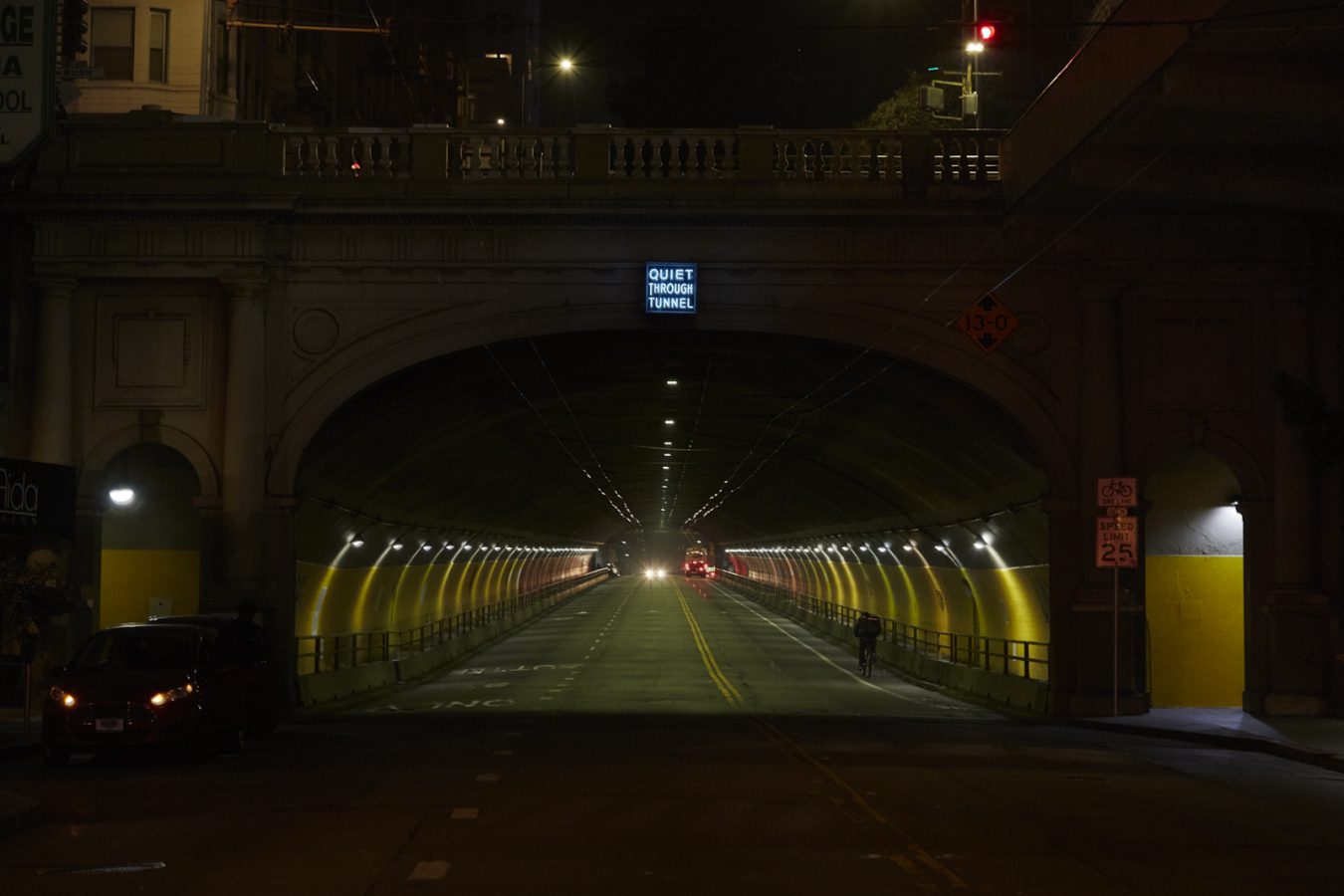 We end the tour on top of a bridge, staring at a beautiful sign that asks drivers to keep quiet through the tunnel. I'm captivated by the subtle glowing light of the blue neon, my head swimming in everything I've just learned about my city, its history, and its people.
If you're looking to understand more about this classic art form, and if you're ready to see San Francisco in a new light, check out any of the five neon tours that San Francisco Neon offers.