BARS AND RESTAURANTS
5 New SF Bars and Restaurants to Hit Up This Summer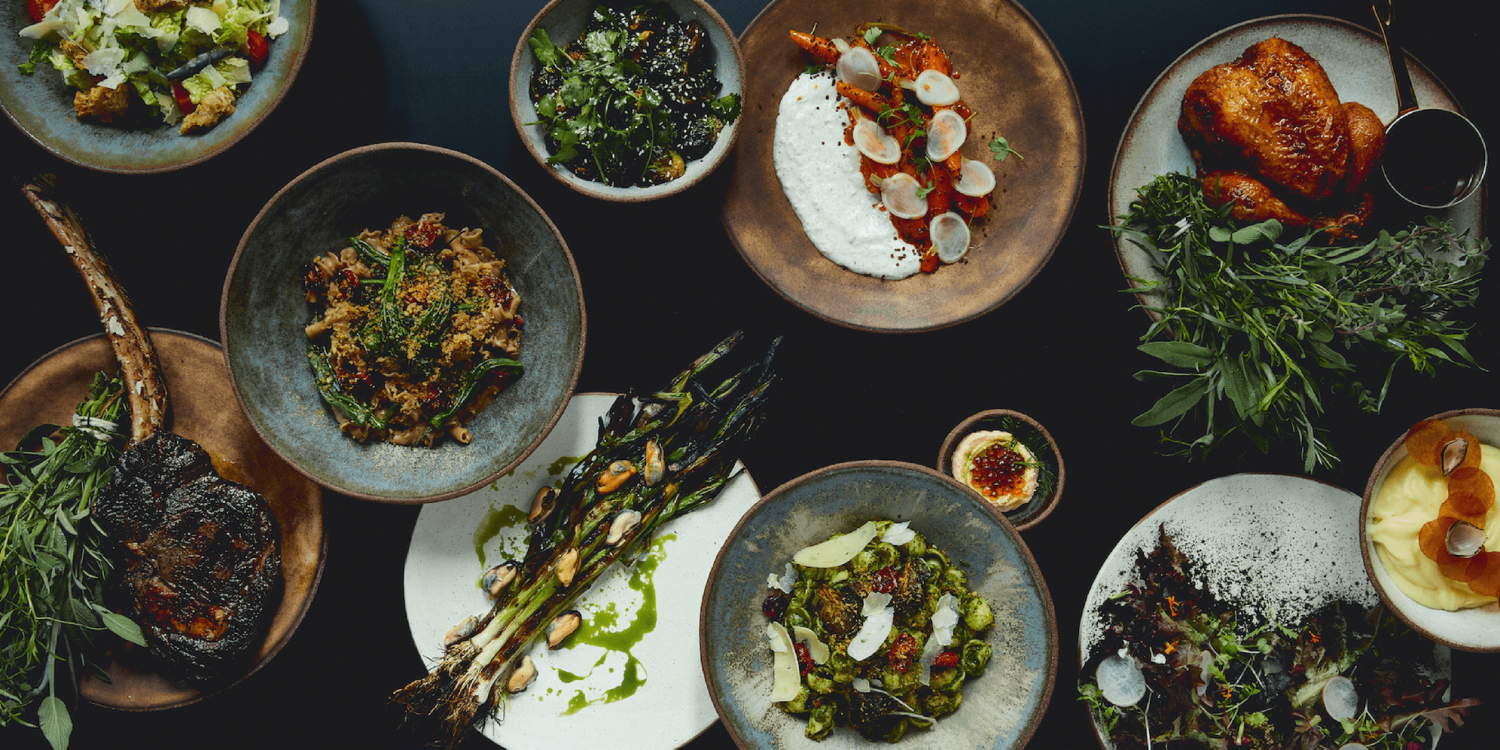 We are excited about all of San Francisco's best new spots for completely different reasons.
There's a chef who does a twist on SF's iconic clam chowder, an unusual restaurant with a focus on "heritage" cooking, a fancy new grocer with delicious sandwiches, a neighborhood restaurant that's totally worth the price of a Lyft, and the one thing we can never get enough of: a new brunch spot.
Whichever ones you choose, just be sure to go hungry.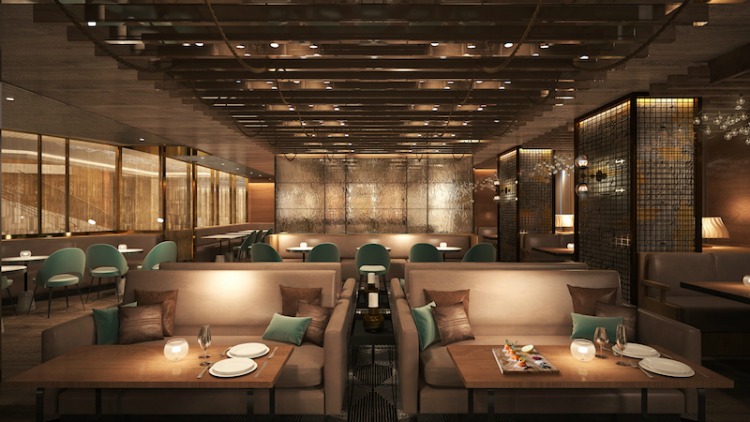 The Bear & Monarch
Financial District
San Francisco has a number of impressive hotel restaurants (Campton Place, Kin Khao, and Pläj to name a few), but more often than not, we find eating destinations in hotel lobbies to be somewhat lackluster. Luckily, the new restaurant in Loews Regency is anything but, and easily belongs in the company of the hotel restaurant greats.
If you're feeling a little skeptical about a restaurant inside of Loews, we feel you. But once we tell you the executive chef, Howard Ko, previously worked at French Laundry, The Restaurant at Meadowood, and NYC's Daniel, we think you'll change your mind. We certainly did. And thank goodness, since the food was some of the best we've had all year.
The Bear & Monarch (named after Monarch, the grizzly bear on the California state flag — which we think is absolutely adorable) is all about exploring San Francisco's culinary traditions. This means an interpretation of clam chowder in a seaweed-sourdough bowl full of manila clams and bacon, topped off tableside with a chowder jus.
It also means lots of dishes that pay tribute to ingredients found in Chinatown, as well as several kinds of pasta and steak options, including a wagyu tomahawk for two.
The cocktail list doesn't disappoint either. It's one of the most affordable hotel cocktail menus we've seen recently, with most drinks costing $14. We enjoyed both The Bear (walnut and golden raisin-infused Bulleit rye and sweet vermouth that's been bottled and carbonated) and the Into the Furnace (a take on a margarita with roasted habanero-infused tequila, water, lime, and agave nectar), but you can't go wrong with any of them.
The vibe is very moody and sexy with lots of gold accents (yes, because of the Gold Rush) and cozy leather booths…perfect for a third date, if you know what we mean.
Heather Lockwood
Soma
We've always been obsessed with the food at Atelier Crenn, Saison, Alinea, and Benu, so when we found out Chris Bleidorn — an alum of all of those highly acclaimed spots — was opening up a high-end restaurant in SoMa, we were (needless to say) very excited.
Birdsong is a tribute to the Pacific Northwest, as well as cooking techniques and ingredients from the past that are fading from mainstream use. This means you won't find any prime meats on the menu, but you will find wild boar, buffalo, and antelope, as well as seafood and produce that are local and sustainable, but not conventional.
It may all sound like a gimmick, but the truth is that Bleidorn is passionate about the environment and heritage cuisine — and that passion clearly translates into the stunning and flavorful dishes coming out of the gorgeous open kitchen.
To fully understand the unique concoctions, you truly have to taste them, but you can expect to find halibut atop a pommes soufflé with tartar sauce (their twist on fish and chips), a trio of creek-raised trout, and morel mushrooms stuffed with spring lamb.
Much like the food, the space is also beautiful. There are soaring ceilings, tons of natural light, and touches that give it a very welcoming and homey feel.
As mentioned, the kitchen is open. But it's not just open in the way you're imagining—it's very, very, very open. That means you can see the action from almost anywhere in the dining room. But if you really want an up-close look, ask for a seat at the chef's counter.
Right now, Birdsong offers an eight-course $135 tasting menu, but there are plans to expand the tasting menu to 13 to 14 courses ($168), as well as to add à la carte options.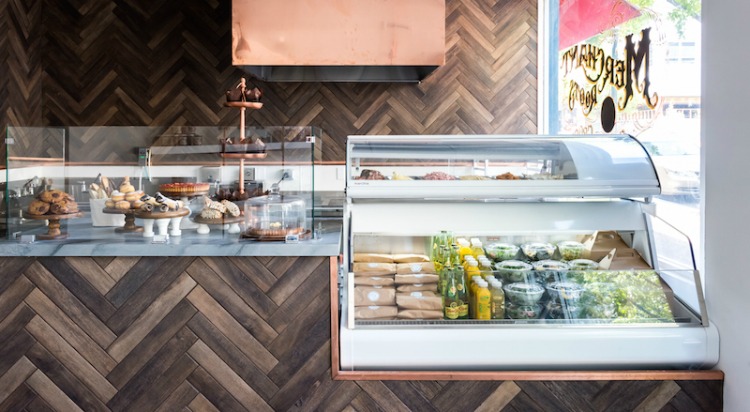 Kassie Borreson
The Fillmore
In a town where restaurants and bars are often forced to close because of rising rent, it's important to make the most out of a space. That is exactly what chef Ryan Shelton is doing at this artisanal food shop and fine-dining restaurant.
Want to eat in? Pop into the inviting space during the day to eat a fancy sandwich, fresh housemade pasta, or pastry.
Grocery shopping? Buy goods like cheese and in-house charcuterie, a bottle of wine (you can also get a glass to enjoy if you're eating in), dried pasta, and lots of other house-made goodies, like jams and jellies, salt blends, and sweet treats.
Coming soon: Three evenings a week, sit down at The Table to enjoy a themed $110 tasting menu (the theme will change often) at a table that seats only eight.
In a city where people value flavorful and freshly made gourmet food, Merchant Roots is a welcome addition that's sure to thrive.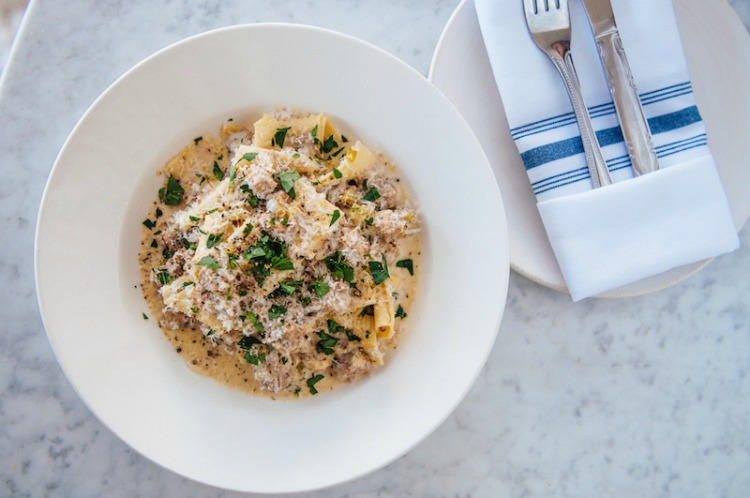 Jane Srisarakorn
Outer Richmond
We probably only need to tell you one thing to convince you it's worth going all the way to out to California and 23rd Avenue to eat at this new California-inspired Mediterranean restaurant: It's from the people behind Pizzetta 221, which serves some of the best pizza in town.
In case that somehow didn't convince you, let us also tell you that Pearl is a café by day (coffee, pastries, and wood oven-fired bagels), and a full-service restaurant by evening.
We haven't stopped by during the day yet, but the dinner menu is full of craveable dishes like the wood-oven baked ricotta, halibut crudo, blistered shishito peppers, Bolognese handkerchief pasta, and grilled gulf prawns. Also: The cocktails are fantastic and all inspired by and named for local plants and flowers.
The interior of this corner spot is bright and white with leather booths, banquettes, and a bar in the center. The bar is where locals will likely gather for appetizers and cocktails after work, but even though this feels like a neighborhood spot, it's clear Pearl is a worthy destination, even for those all the way across town.
Oh, and we should mention: Pearl has 40 seats, which is pretty refreshing after all those times of waiting in the cold to sit at one of Pizzetta 221's four tables.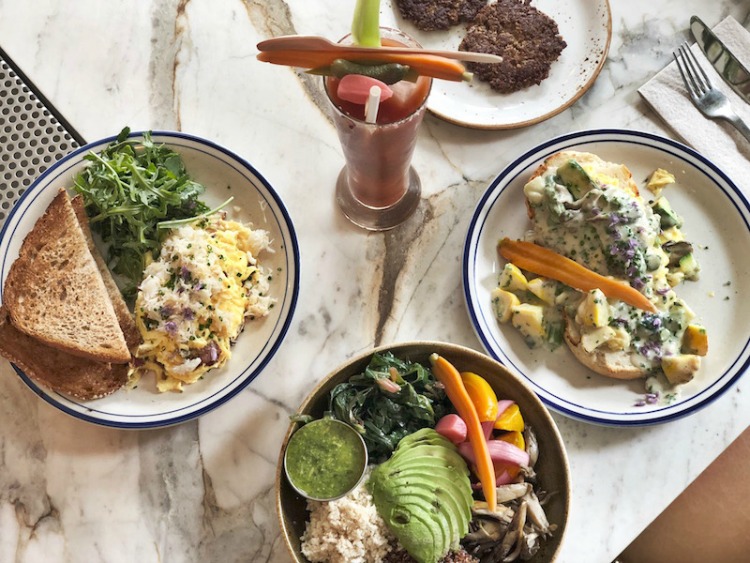 Wooden Spoon
Duboce Triangle
We could just tell you Wooden Spoon is SF's hottest new breakfast and lunch (AKA brunch) spot, and that would likely be enough to get you there since that combo is SF's favorite meal, but this new sunny restaurant from the brothers behind Woodhouse Fish Co. and West of Pecos is serving such delicious fare, we feel it's only fair to entice you even further.
Our favorite thing about Wooden Spoon is that there is something for everyone. From the cocktails to the food, even the pickiest, healthiest, and gluttonous eater will be able to easily find something satisfying.
Think pastries, toasts, bowls, salads, biscuits and gravy, Swedish pancakes, a Benedict with bacon, grilled cheese, corned beef sandwich, and even vegan chorizo patties.
If you can't find something you like at Wooden Spoon, you might be the type of person who is better off not going to restaurants at all. Luckily, that will apply to exactly no one, so we're all in the clear.
Other notable openings and new menus we're excited about: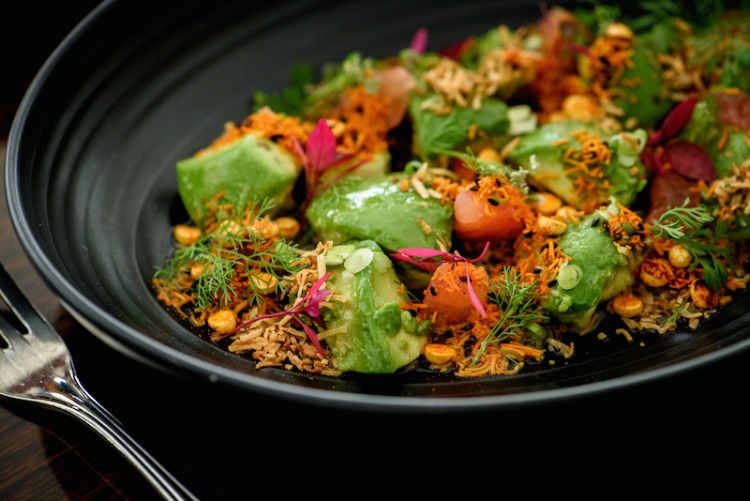 Dosa
Dosa has always been a popular go-to for casual Indian food, but now, when we're craving  something a little fancier, there's a new tasting menu at the Fillmore Street location that highlights specific regions of India in the most delicious way possible.
Be sure to start (and maybe stay) with one of the corresponding cocktails. And don't worry, there won't be any sticker shock. This tasting menu is a serious steal at just $60 per person.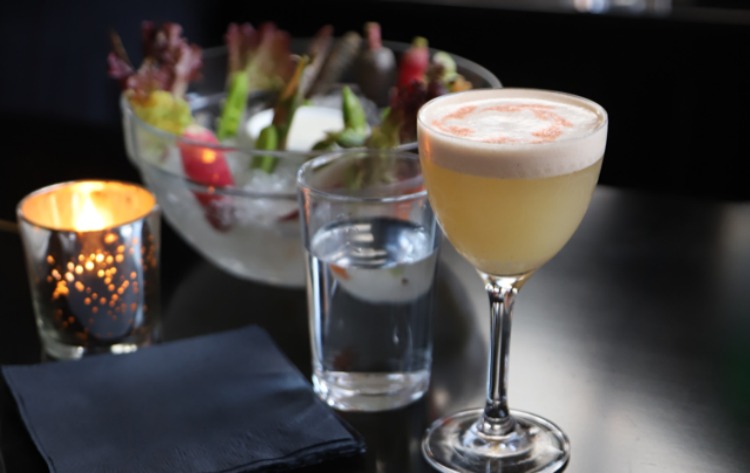 Black Cat
We love to listen to live jazz in this Tenderloin club's downstairs lounge, but we always tend to walk right past The Lobby Bar to get there. Now there's a reason to stop upstairs and enjoy a drink or three. Black Cat just introduced a cocktail menu inspired by great moments and places in jazz history.
Visit Paris in 1927 by sipping on the Danse Sauvage, inspired by Josephine Baker. Then travel to Tokyo in 1933 and enjoy a cocktail made with Sipsmith gin, sake, lemon, green tea cordial, and aloe foam.
If those don't appeal to you, there are nine stops in total, so you can go wherever you want. They even provide the passport.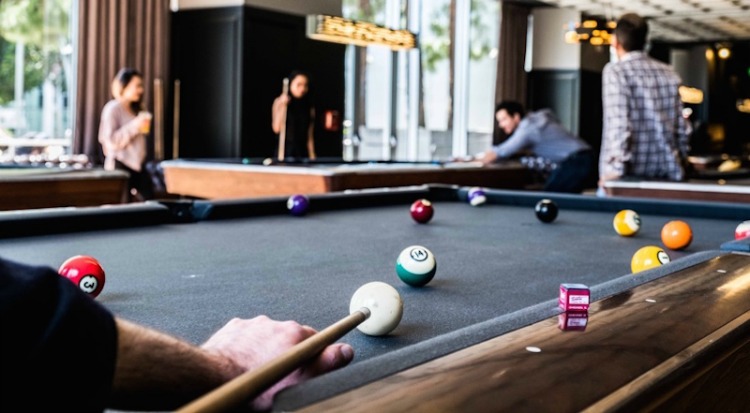 Cynthia Linh
This restaurant, bar, and game lounge in the Metreon in SoMa is the perfect place to grab a drink with friends after work, go on a casual date, or watch the game. The space is enormous with lots of different seating areas, 10 pool tables, dozens of TVs, 80 board games, tavern food, classic cocktails, and an extensive selection of draft beers.
Want more? Follow us on Instagram and Facebook for ticket giveaways and more of the best happenings around SF.