PARTIES
Juanita MORE! Makes Drag Dreams a Reality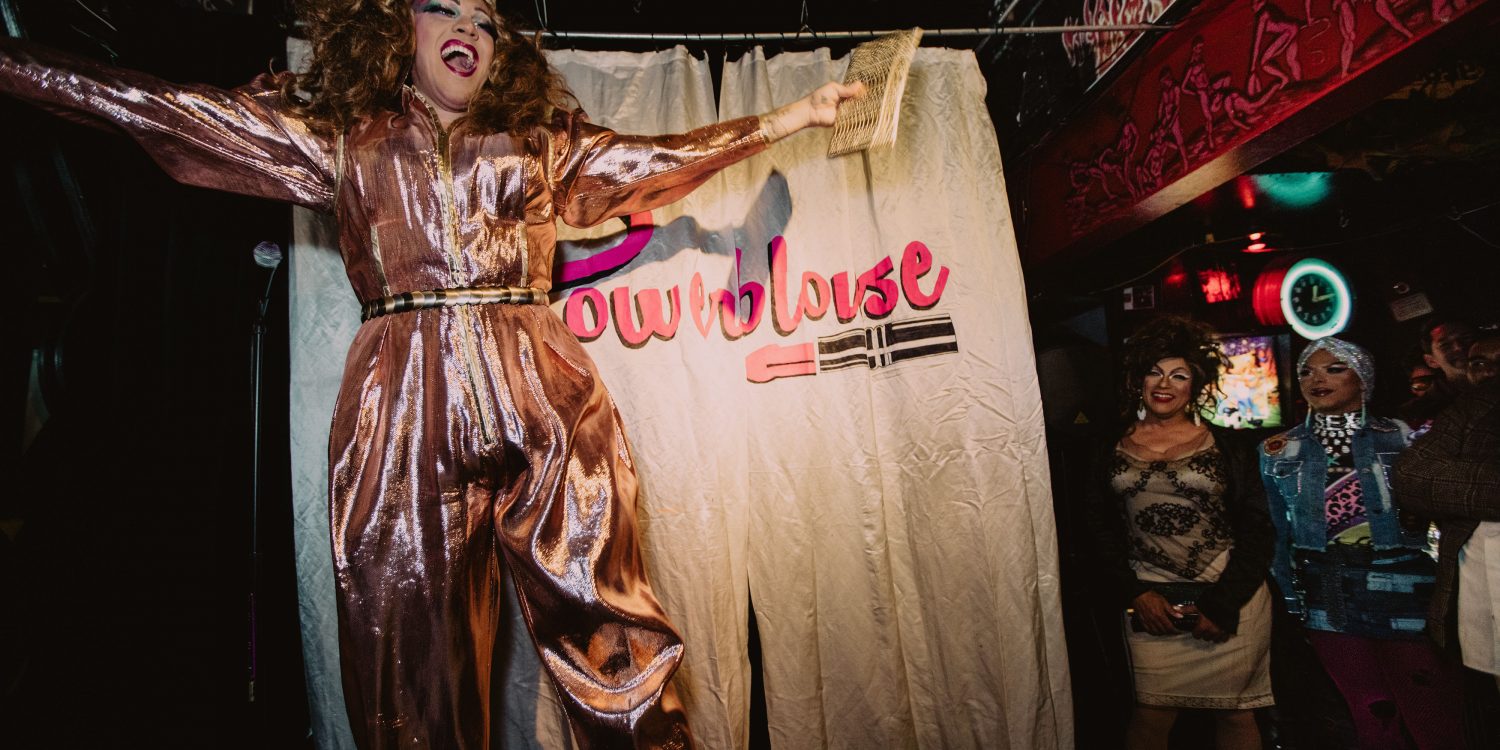 Don't ever miss a Juanita MORE! event. Follow her here for new event updates.
It's 11pm and the party is in full swing. The crowd at the Powerhouse, a longtime leather bar in SoMa, is relaxed, mixed in every sense of the word, and gorgeous. The music is halfway between a 1970s disco and a contemporary Berlin techno club. On the bar, a go-go boy with great buns works them for tips. A young queen with a face reminiscent of Janet Jackson wears a denim jacket with patches that say, "Old Men Turn on, Too."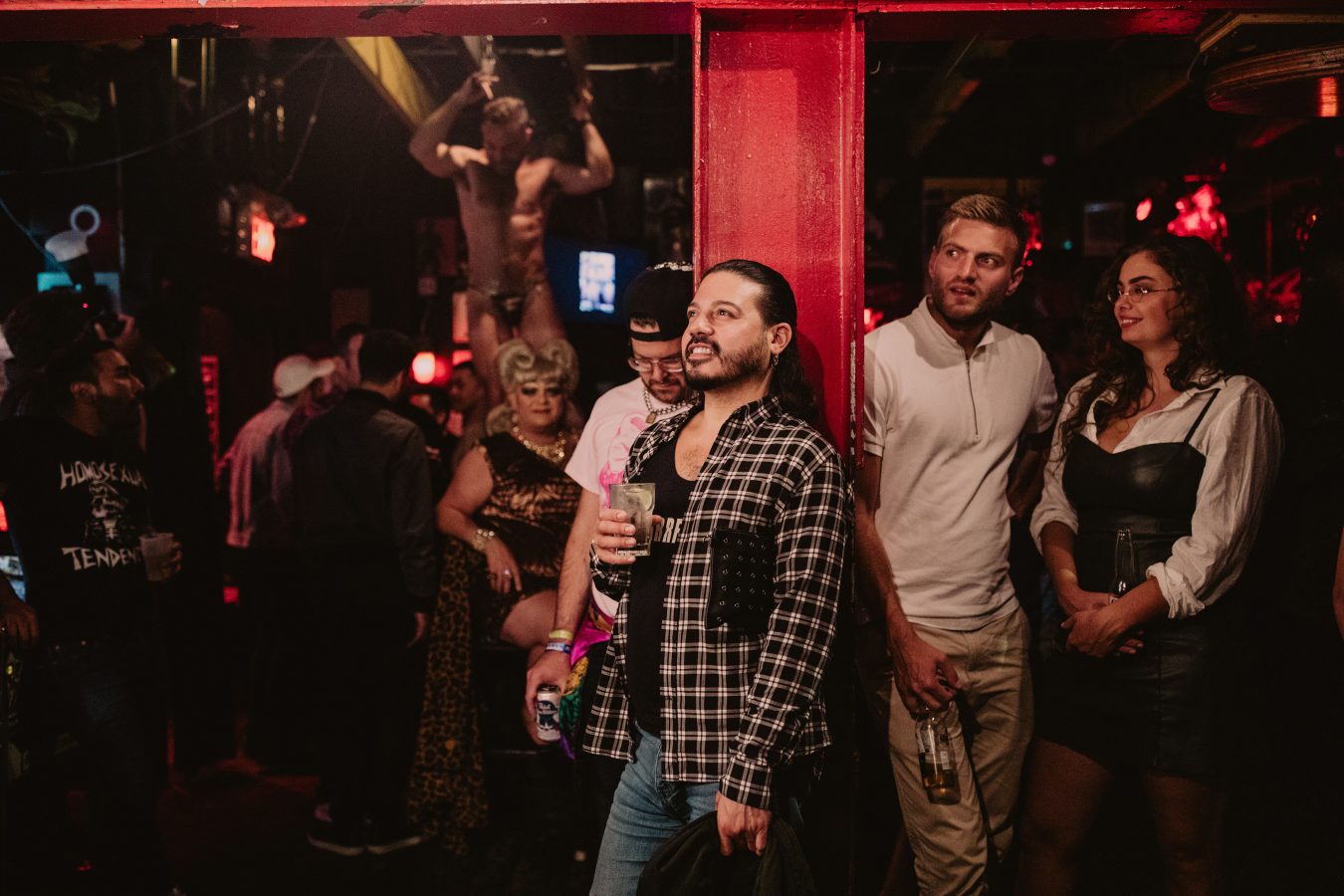 Everyone is here for Powerblouse, a first-Saturday-of-the-month party and benefit for the Q Foundation/AIDS Housing Alliance. At each party, S.F. drag superstar Juanita MORE! and her costume-designer drag mother, Glamamore, put someone into drag for the first time and "force" them to perform.
Since Powerblouse's inception, it's produced baby queens with names like Padma Hips and Ydoncha Rideher. Tonight, the victim is a European guy named Andre, whose friends are squealing with anticipation at the front of the stage. No one knows what her name will be.
Not many years ago, the Powerhouse was an overtly old-school  kind of leather bar, one of the survivors from Folsom Street's golden age of cruising. It was hypermasculine, cruisy as hell, and not particularly drag-friendly. Of all the gay spaces in San Francisco, it was the one where you didn't want to bring a straight female friend.
But times change. Cigar daddies in full leather still hang out there, of course, but so do waifish gender nonconforming people with really good contouring. Although the crowd tonight is mostly boisterous alternative gays in their 20s, 30s, and 40s, the overall bar is much more open to different types of patrons now — and MORE! led the charge.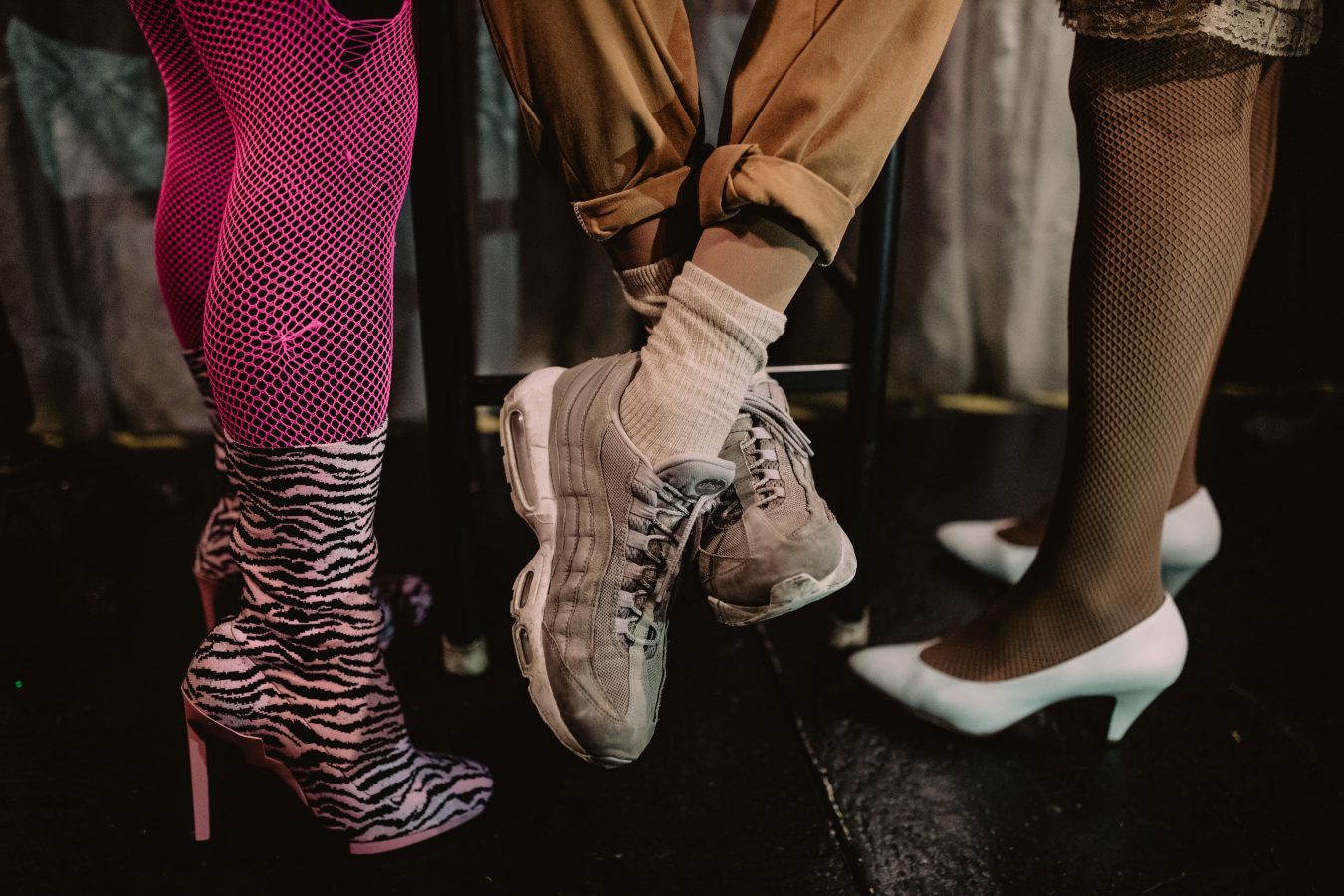 Juanita probably holds the record for most murals around San Francisco, with four so far and another one on the way. One, by Elliott C. Nathan, adorns the Powerhouse. It says, "LOADS OF LOVE" — MORE!'s semi-official motto, and her email signoff — with each letter depicting a different facet of queer life in SF.
It's beautiful, inclusive, and a little bit naughty. Just like Juanita herself.
A DJ and hostess, she's raised approximately $500,000 for LGBTQ organizations over the years. Having raised $80,000 for TRUTH (TRans yoUTH) in 2018, she's aiming to help the GLBT Historical Society — which currently occupies a storefront in the Castro — find a forever home.
Juanita is seemingly everywhere in San Francisco — she throws regular fundraisers and multiple recurring parties, but you also can catch her at events like a recent Giants pre-game drag show, or a shift scooping ice cream at Humphry Slocombe (in honor of a flavor named for her, of course). In short, Juanita's magic lives in making mixed spaces gayer and gay spaces queerer. The Powerhouse has never been so welcoming, in fact.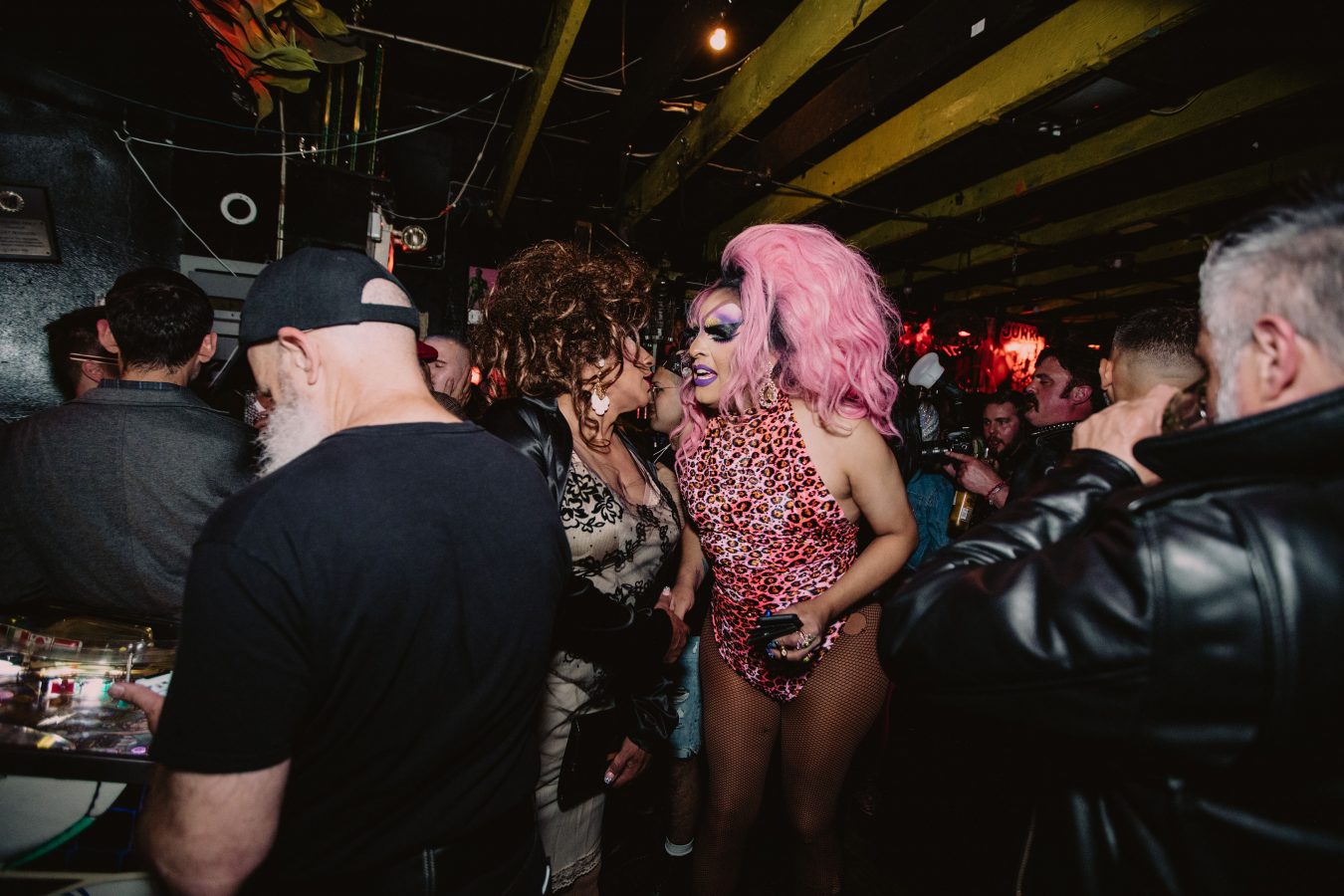 "Powerblouse is not necessarily what even fits into the culture that's there," Juanita says of the bar. "For me to be bringing drag into the Powerhouse on a regular basis and see it be so warmly accepted by everyone is really kind of awesome. I'm getting people coming up to me that have been patrons of that bar for years and years, who want me to put them in drag, who've never done drag. That's exciting. There's one, I think he's probably 70, and I'm going to get him. She's gonna come out!"
She's even put the Powerhouse's manager in drag once, calling it "one of the Top Five" performances. There's a Top Five and a Bottom Five, and the only name she'll name among those bottom ranks is a sitting San Francisco Supervisor who "didn't open his mouth until the last note."
Although she has no plans to run for office, MORE! has political ambitions of a sort.
"I heard Bernie Sanders is going to be [in San Francisco] next Saturday," she says. "I'm hoping I can put my first presidential candidate in drag."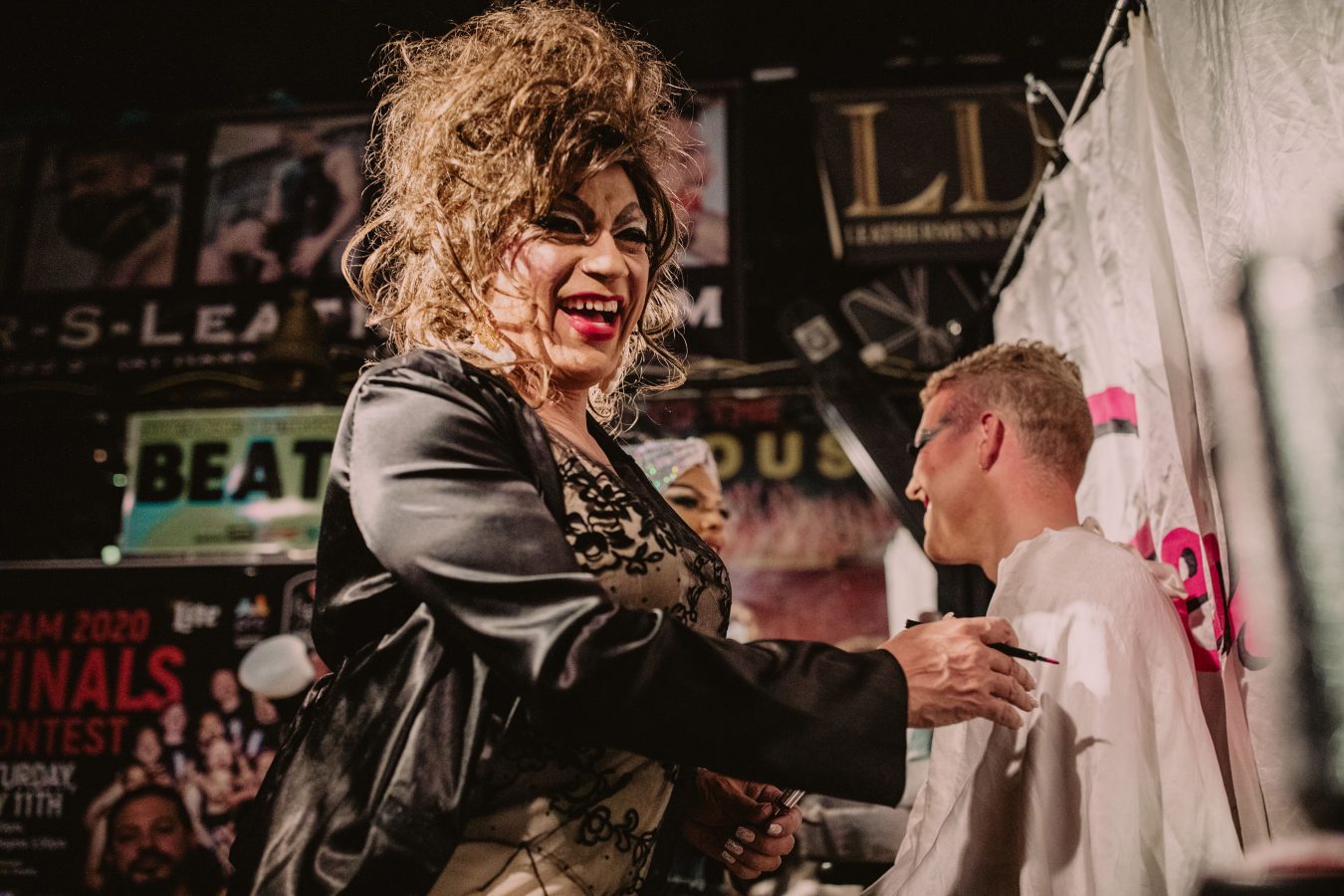 The main event is Juanita's Pride party, held every Pride Sunday with hundreds of people cramming themselves into Jones, in Lower Nob Hill. (From September 2018 until February, MORE! and two colleagues ran the entire kitchen operation. That ended, but her relationship with the venue remains strong).
And Juanita's pull in the community means that she's luring some heavy hitters out of retirement.
"I started to think about the music, and I got a hold of Bobby Viteretti, who was a DJ from 1978-82 at the Trocadero Transfer," she says, speaking of the famed SoMa club that's now the Grand. "I told him he needed to come out and play. He said, 'Oh my God, Juanita, I haven't played a big room in San Francisco in 32 years' — which is just insane. I'm happy to celebrate that.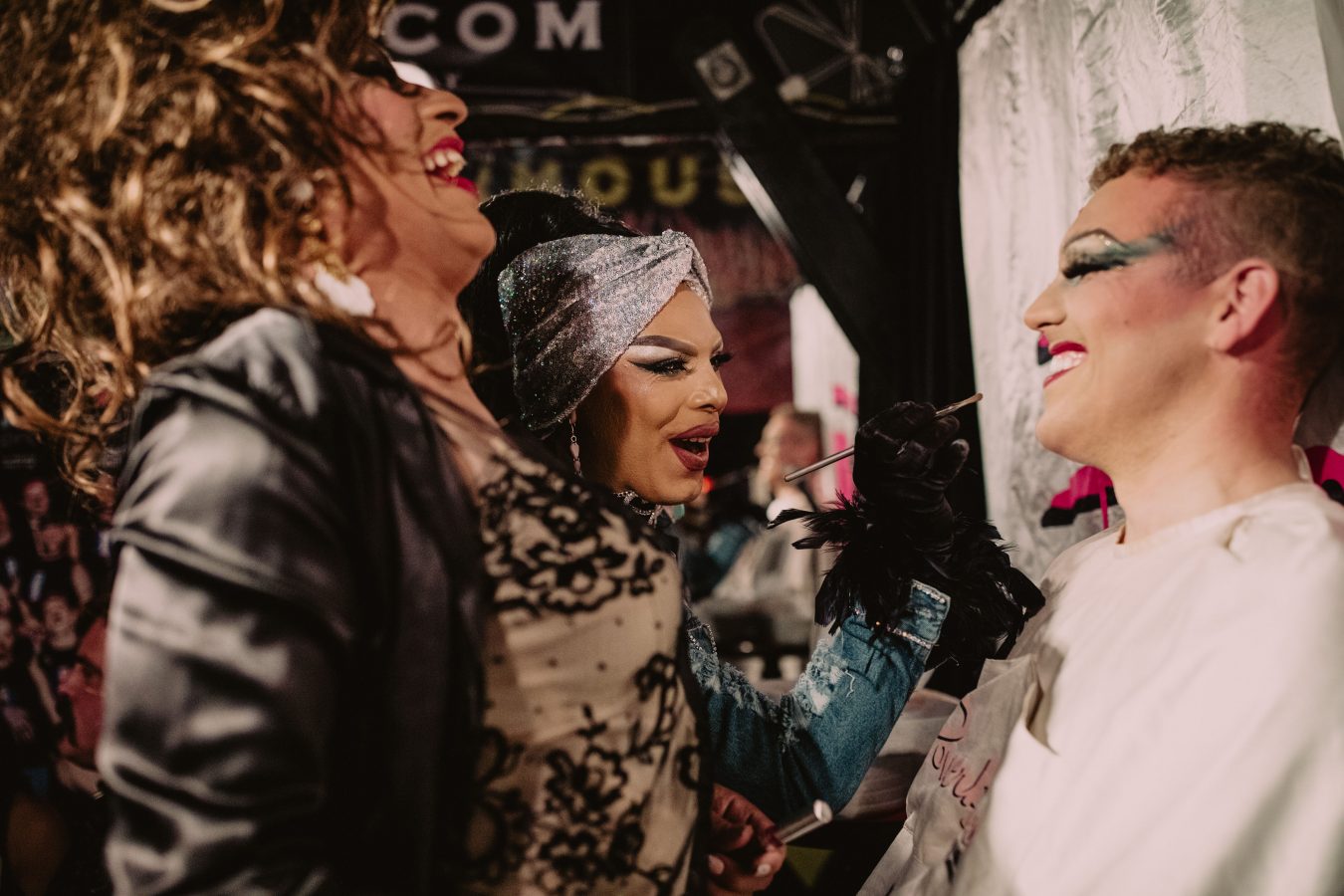 Back at Powerblouse, Motha Chucka, a longtime drag queen, sashays around in a platinum-blonde wig that looks like a mashup of the 1940s with Mugatu from Zoolander.
"I love to see a new drag queen get created every month," she says. "It's amazing to see people get to live their dream."
But is it hard to talk people into it?
"Well, I think she's got, like, a lineup," Motha Chucka adds of MORE!. "If you're going to do drag once, who wouldn't want to be made up by fucking Juanita MORE! and Glamamore?"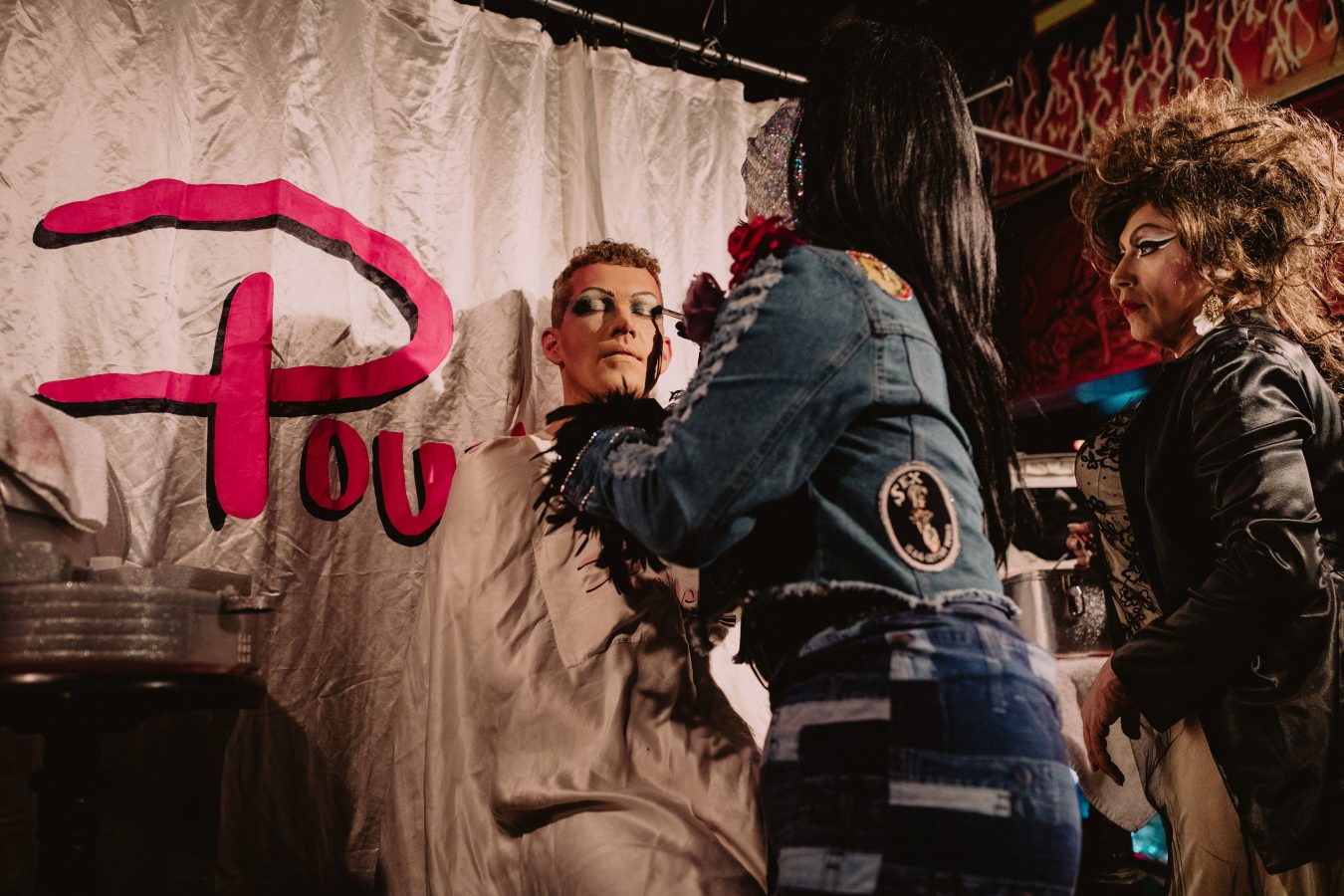 Together, Juanita (in a black jacket and pendant earrings with a Sarah Palin updo) and Glamamore (in male attire, with a red cap) sit Andre down on a stool on stage. He's ready.
From out of a sparkly silver case, Juanita starts to apply an endless series of foundations and powders, then an arched brow, while Glamamore circles around, squinting from different angles like Tim Gunn. When it's time for lipstick, Andre starts grinning — he can't see the color, after all — until they whisper to hold still.
Finally, they take him "backstage," which is to say, under a sheet, to pad his buns and dress him in a gold lamé jumpsuit, teased brown wig, and wedge cap.
Juanita emerges, taking the mic. "When we put someone in drag that, I like to say, I don't ever want to put in drag again — yes I know it's kind of shady, but I don't care," Juanita says. "This is generally someone's first time in drag, and tonight it's their first time in good drag — let's put it that way. And it's their first time
performing on the stage."
She lets the suspense build, then gives us what we're here for. "I'd like to welcome to the stage, for the very first time, Famous Danish!"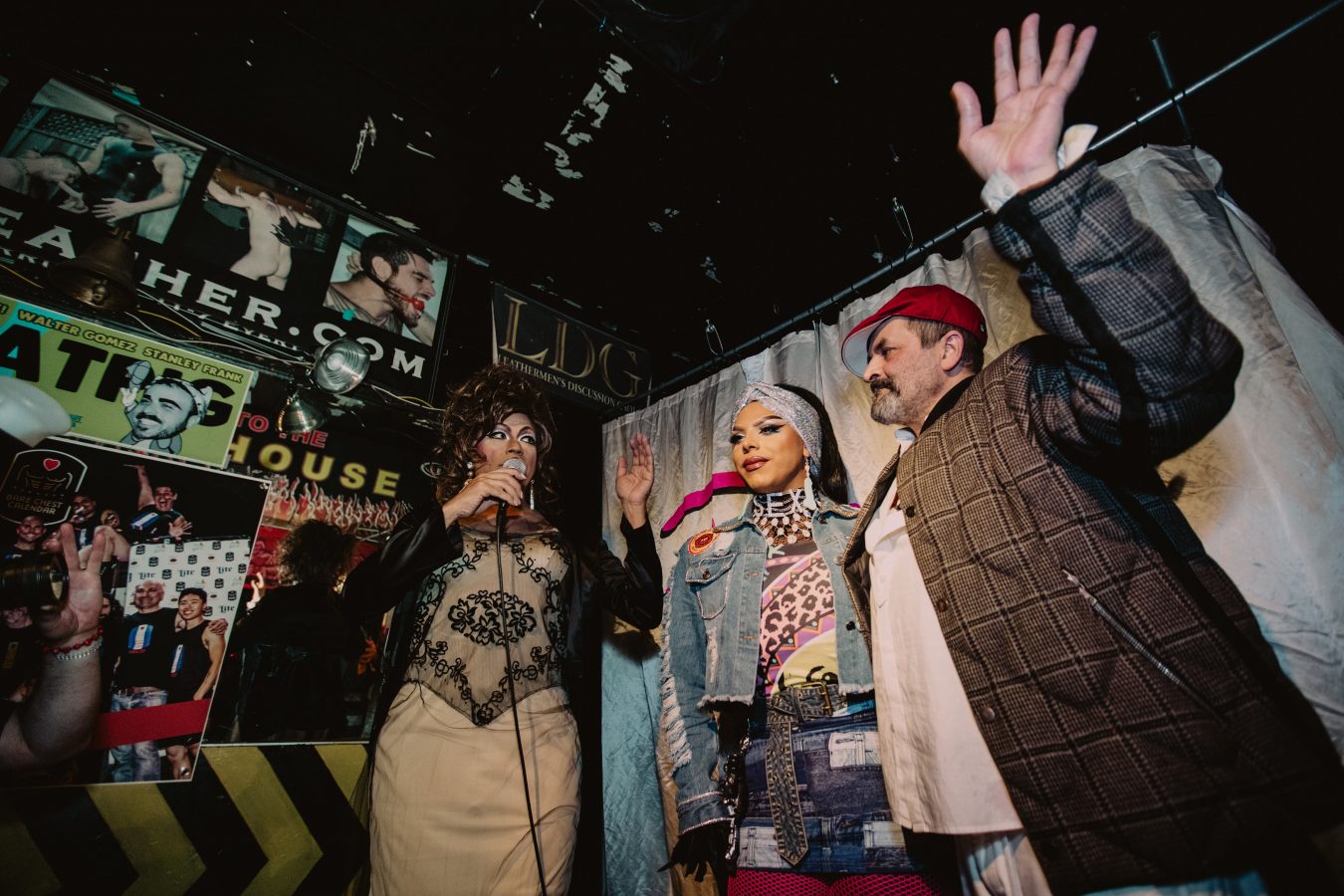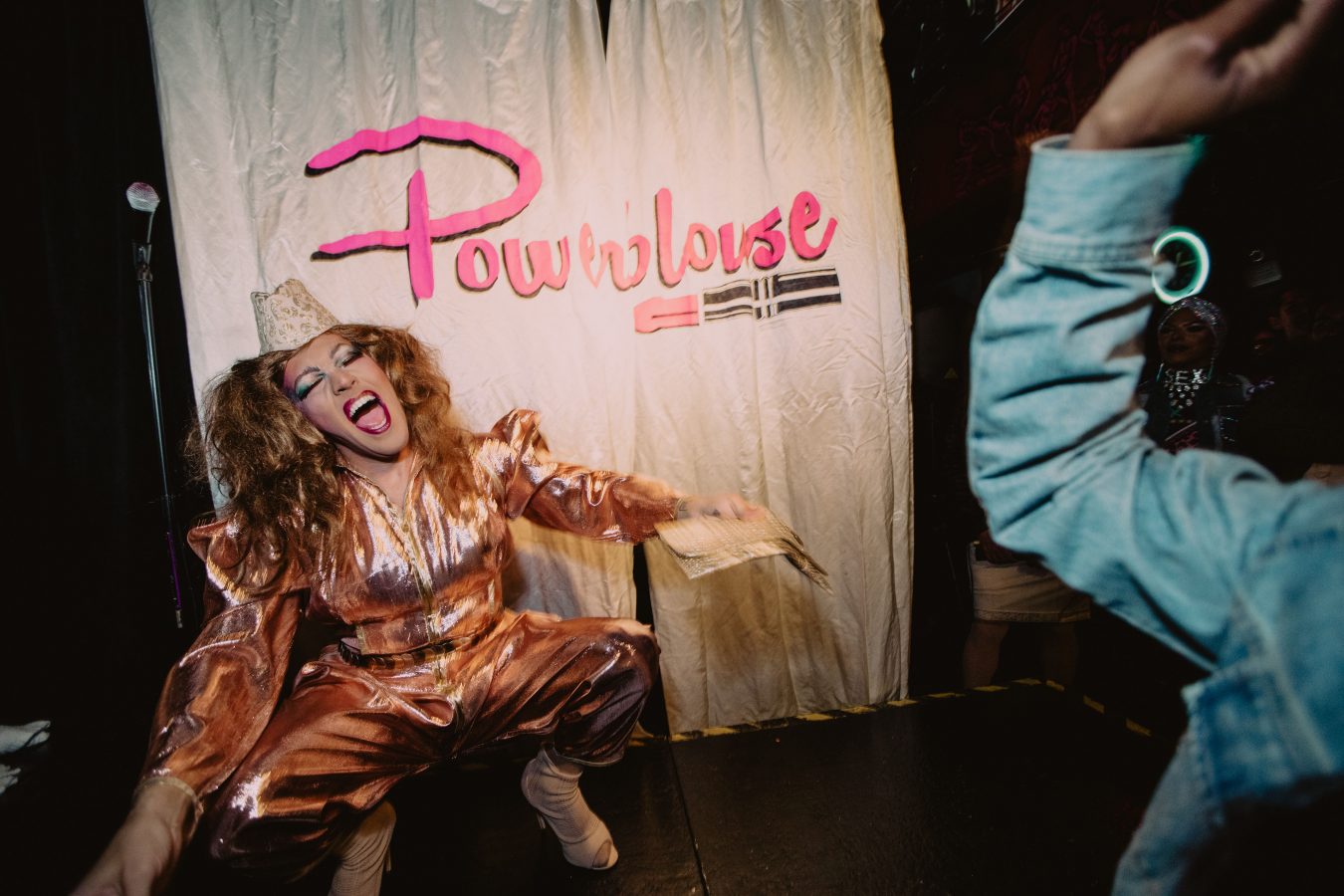 The toast of Copenhagen, an embodiment of realness, appears. The crowd roars its approval. Famous Danish performs "Gorgeous," a short, brassy showstopper from the 1966 musical The Apple Tree. It's the Powerblouse theme song and every queen does it. (The lyrics open with "Look at me, I am  … gorrrrrgeous! / I am absolutely gorgeous. / There's this avalanche of beauty in one woman, and I'm it.")
Famous Danish works the stage, which is about the size of a California king mattress, with maximum enthusiasm.
"I've never seen him look so pretty," her friend Robert laughs, cheering. "I got to see him practice, too. He practiced walking in heels."
What took him so long?
"Everything Juanita's for, he's for. He does all her events. He's really invested in the community."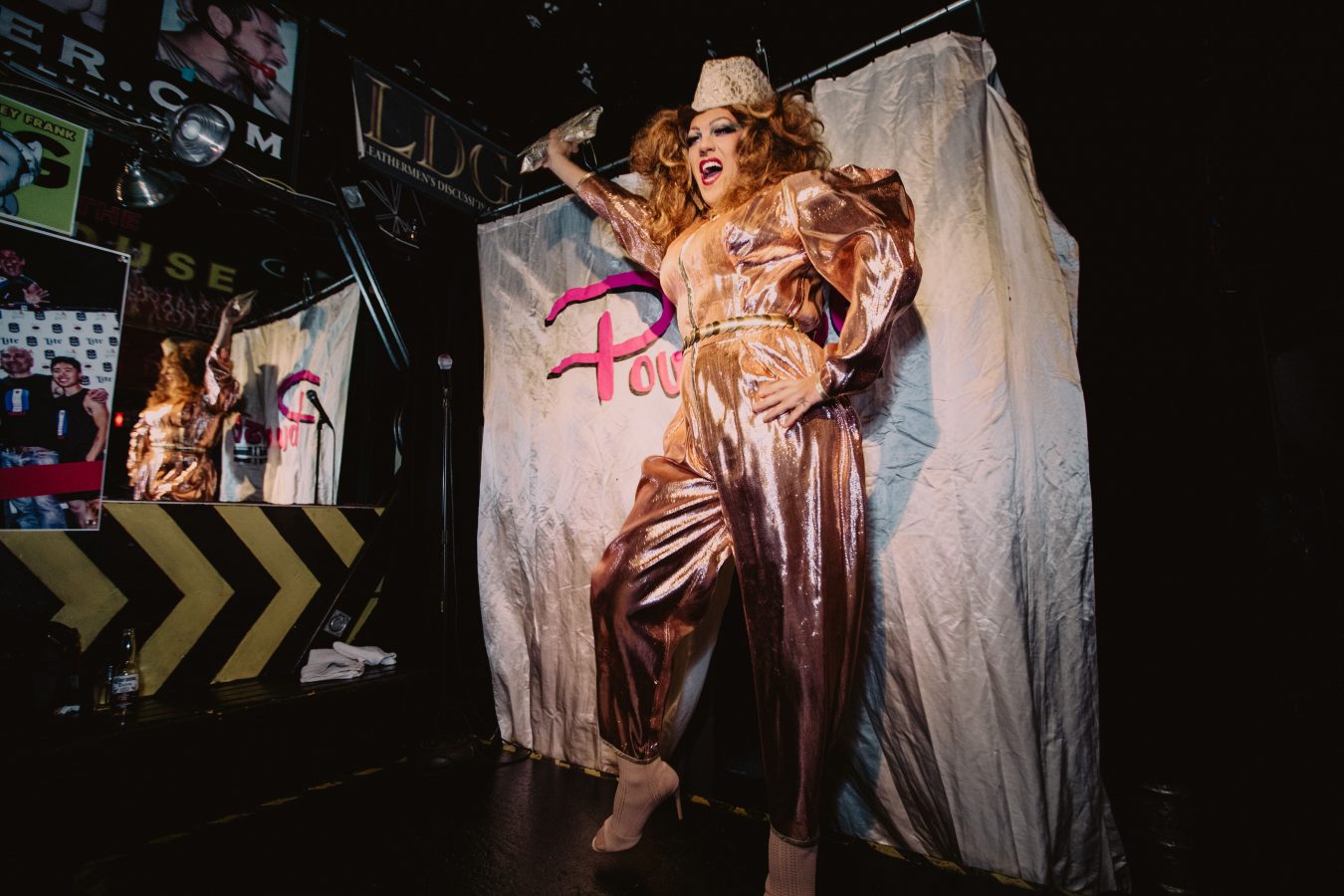 Andre moved to San Francisco from Denmark last August for an internship. Among her many other projects, MORE! runs a queer-friendly housing forum called Juanita's List, and that's how he initially came onto her radar. Following her number, Famous Danish gives face for pictures, easily settling into the routine of exaggerated gestures and withholding smiles whenever she feels like it.
"I feel amazingly gorgeous!" she says. "Juanita picked the song, but I loved it."