FOOD
The Best Deals of San Francisco Restaurant Week, By Neighborhood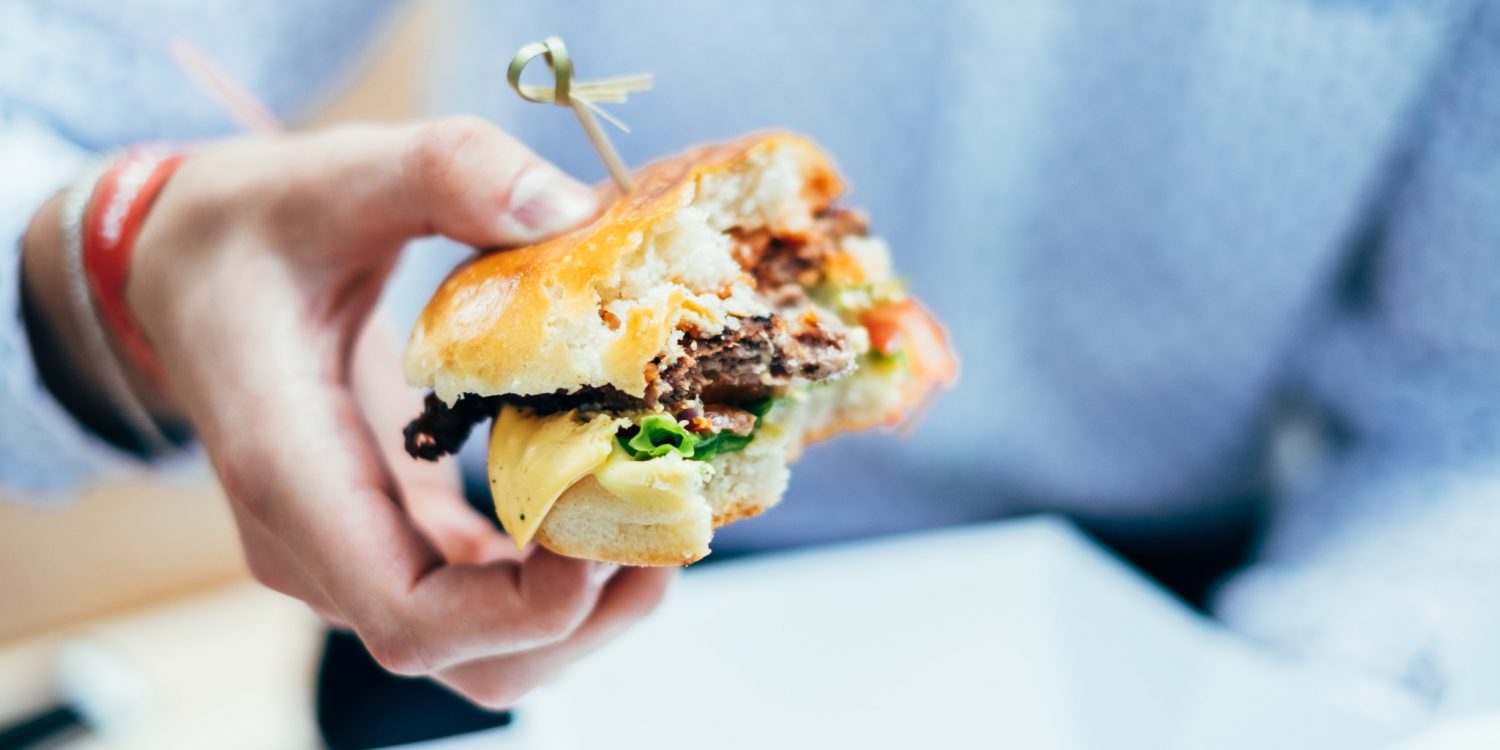 Listen up, Fatties! San Francisco Restaurant Week returns January 18-29, 2017 with nearly 130 restaurants serving up multi-course lunches and brunches ($15-$25) and dinners ($40-$65). Because there's nothing worse than ballin' out on a meal that's just okay, here's the scoop on the best deals in your 'hood.
For a complete list of participating restaurants, full menus, and to make reservations visit sfrestaurantweek.com
Bernal Heights
Blue Plate Dinner ($40) – Depending on what you order off of Blue Plate's prix-fixe menu, you're looking at a whopping $6-$23 savings! Start with housemade lamb spam or toasted farro and slow egg. Then choose your main from artichoke risotto, smoked jalapeno buttermilk fried chicken, or Dungeness crab and ricotta ravioli. Then clean up with a choice from three super sweet desserts!
Embarcadero/ FiDi
The Barrel Room Lunch ($25) – A 3-course lunch + wine pairings for only $25? Oh, hell yeah! Menu highlights include spicy shoyu tuna poke, duck confit salad, fried buttermilk chicken sandwich, black angus burger, and flourless chocolate cake.
Roka Akor Dinner ($65) – Their lunch special is really just their business set deal for $3 cheaper, so splurge a little (while still saving) on their 4-course dinner option. Choose from escolar tataki or Yellowtail sashimi to start, then move on to a chef's sashimi selection. For your main, DEFINITELY go for the wagyu sirloin with grilled bone marrow to be followed by a warm Valrhona chocolate cake with ice cream.
La Mar Cebicheria Lunch ($25) – The (typically overpriced) waterfront restaurant will offer a reasonable 3-course lunch with a choice between Peruvian quinoa salad and Kabocha squash soup with poached egg to start; continue with roast chicken, linguini with shrimp, or short rib stew in white wine; and wrap up with chocolate maracuya or tres leches (get the tres leches).
SOMA
Mathilde French Bistro Dinner ($40) – They had us at charcuterie. Head to the authentically Parisian bistro and order the charcuterie plate and braised lamb shank, and you're looking at a $3 savings + a free dessert.
Red Dog Lunch ($25) & Dinner ($40) – The modern restaurant is offering up some of the best deals of the week for both lunch and dinner. Their 3-course lunch includes an added starter of their beer bread and marinated olives. Choose from mains like housemade rosemary pappardelle with meatballs and the buffalo fried chicken sandwich on a homemade bun. For dinner, things start off family-style with hot Indian dates, fried mac 'n' cheese, deviled quail eggs with brandied trout caviar, and house-made beer bread for the table to share. Then choose one of four appetizers, a choice of any of their daily entree specials, plus any dessert or a local cheese board!
Nob Hill/Russian Hill
Cocotte Dinner ($40) – Cocotte is fancy. So, restaurant week is the perfect chance to try out their three dollar sign eats. For appetizers, they're offering the choice between salmon crudo, chicken liver pate, and frisee salad (dude, don't get the salad). Choose between pork Osso Bucco, house smoked trout, and aged cheddar cheese souffle (so, bougie mac 'n' cheese) for your entree; and banana creme brulee, molten chocolate cake, or apple tarte for dessert!
Castro
Starbelly Lunch ($15) – Here's the scoop: If you order the mixed Mediterranean plate that includes herbed flatbread, quinoa salad, crispy pea fritters, and more…your meal will have already paid for itself. Add a starter (housemade chicken liver pate or Starbelly salad) and dessert (salted caramel pot de creme with cornmeal rosemary cookies), and you're looking at a pretty sweet deal!
Mission
Burma Love Lunch ($15) –  Yes, their famous fermented tea leaf salad is one of the appetizer choices (half-size)! Follow it up with a choice of four different curries and stews, served with jasmine rice.
Hog & Rocks Dinner ($65) – If you're a vegetarian, Hog & Rocks is not your destination. The 5-course dinner kicks off with ham and oysters, but of course. A little gem salad comes next, followed by lobster ravioli, shepherd's pie, and sticky toffee pudding. To wash it all down, all the courses will be paired with cocktails.
Union Square
Delarosa Lunch ($15) – Your choice of soup or salad and pizza or pasta. The typical cost of pizza or pasta at Delarosa will run you around $15, so you're essentially getting your soup or salad FO' FREE!
Lower Haight
Uva Enoteca Dinner ($40) – Bonus points for starting the meal with a glass of bubbly. If you order the antipasti, baked Japanese eggplant, and vanilla gelato with sea salt and olive oil, you're actually saving money and getting a free glass of prosecco. Cheers to that.