UNCATEGORIZED
Soak Up Warm Days at the Best Rooftop Bars in San Francisco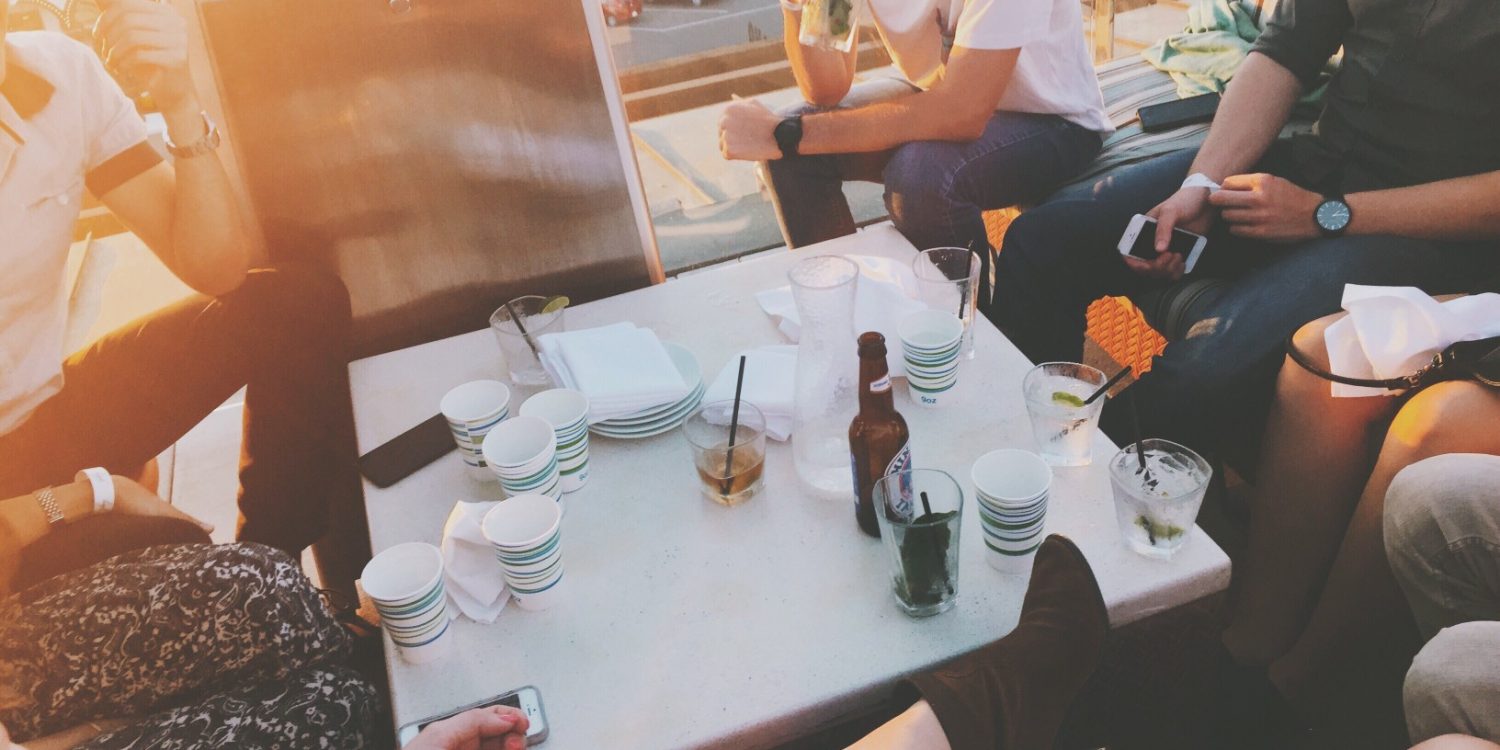 Rooftop bars are the stuff of long summer nights — of sundresses and day drinking al fresco. It's no surprise, then, that in San Francisco, rooftop bars are hard to come by. We're bundled in July, sipping hot toddies throughout August, and generally shivering our way through summer. But when those rare 70 degree days do come around, we're desperate for some vitamin D and a place to sip a cocktail in the sunshine with the city as our backdrop.
Sure, we don't have a ton of rooftop bars, but we make it work. Here's where to go when the urge for a rooftop strikes.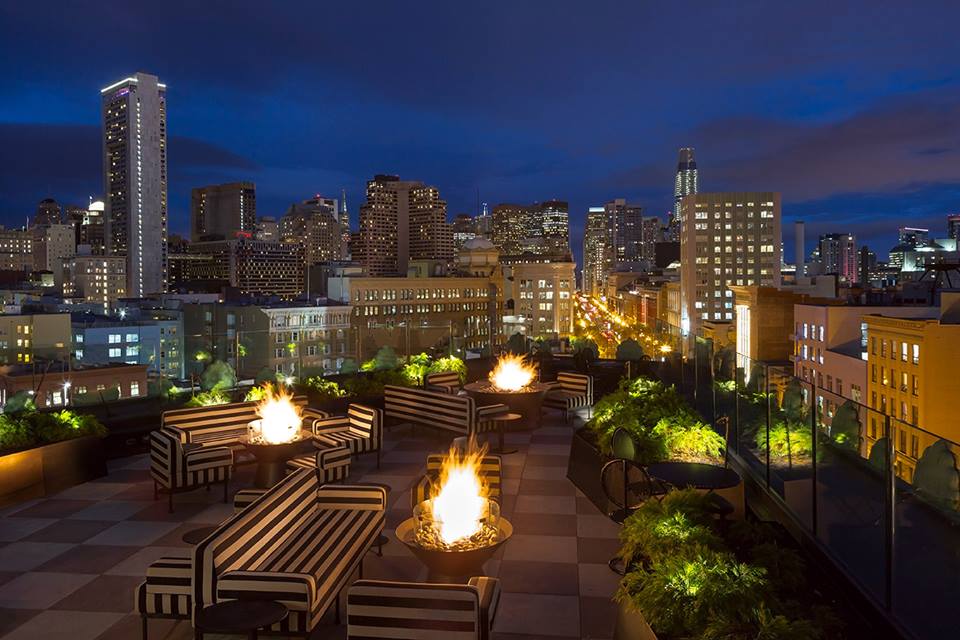 Charmaine's
Mid-Market
When the Proper Hotel opened on mid-Market with not one but two rave-worthy dining establishments, the city went wild. Villon, located at ground level, oozes sophistication, while 120 feet up, Charmaine's has become a magnet for the masses and is the epitome of a swanky rooftop lounge (with a beverage program delivered to you by the Bon Vivants). Casual bar food like sliders, hot dogs, and charcuterie get a lavish upgrade, while ambitious cocktails fall into flirty categories like "Tall & Fun," "High & Bubbly," and "Pretty & Proofless." Fire pits will keep you toasty through those colder nights, and there's an indoor space to run to if a sudden rainshower strikes.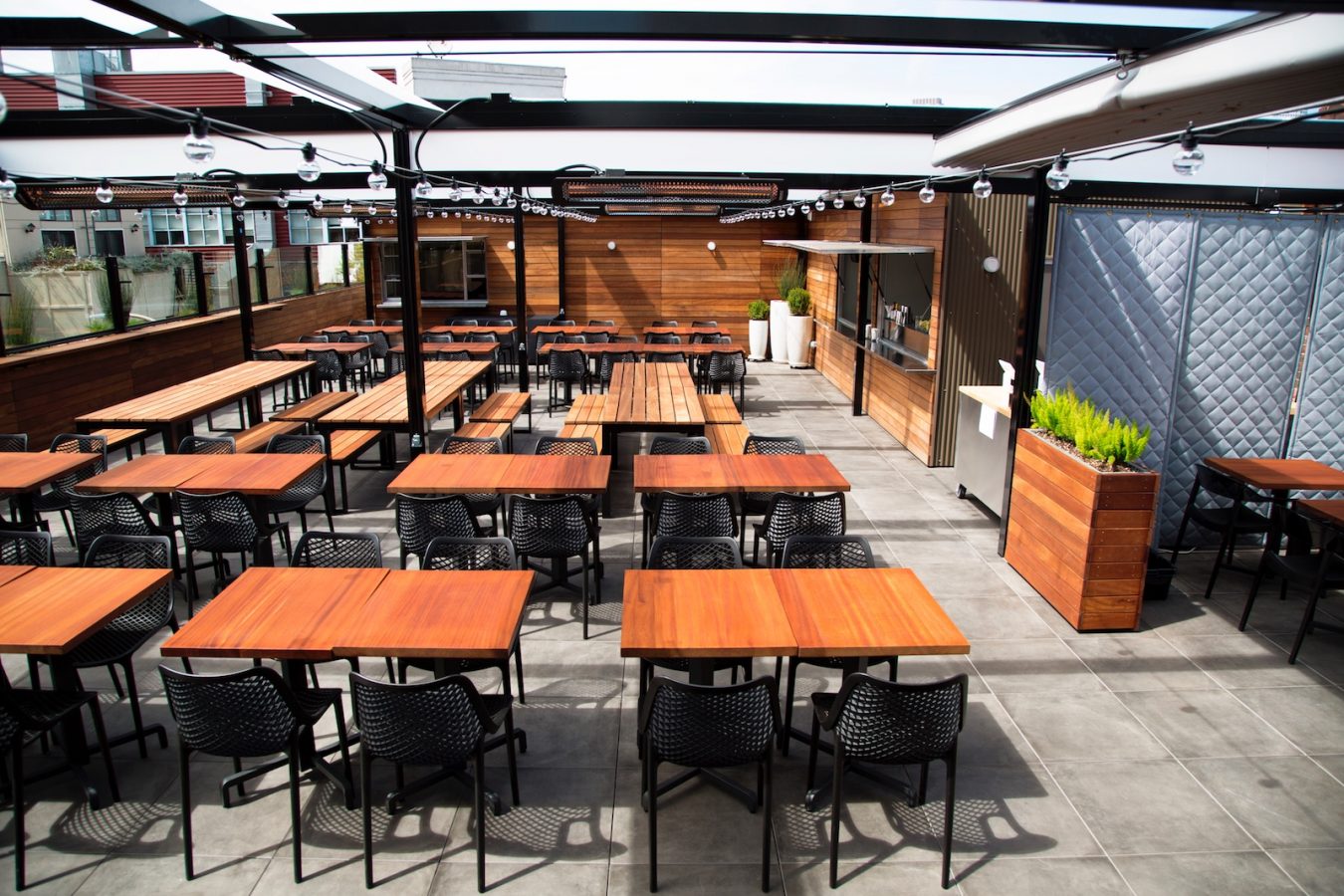 Anne-Claire Thieulon
Mission Bay
The newest addition to the rooftop dining scene, 25 Lusk's casual terrace attracts the post-work tech crowd and pre-game sports fans (it's located mere steps from AT&T Park). With a whimsical menu of frozen cocktails (like a tart Passionfruit Margarita rimmed with spicy Tajin), boozy Otter pops, and refreshing gin and tonics, you can while away a sunny day in an unassuming alleyway. Chef Matthew Dolan's casual menu features sustainable seafood in dishes like ceviche and shrimp dips, as well as homemade woodfired pizza and burgers. When the sun goes down, the blankets come out and you can always slink downstairs to the restaurant's upscale below-ground bar for a glass of champagne and a decadent treat of caviar bumps.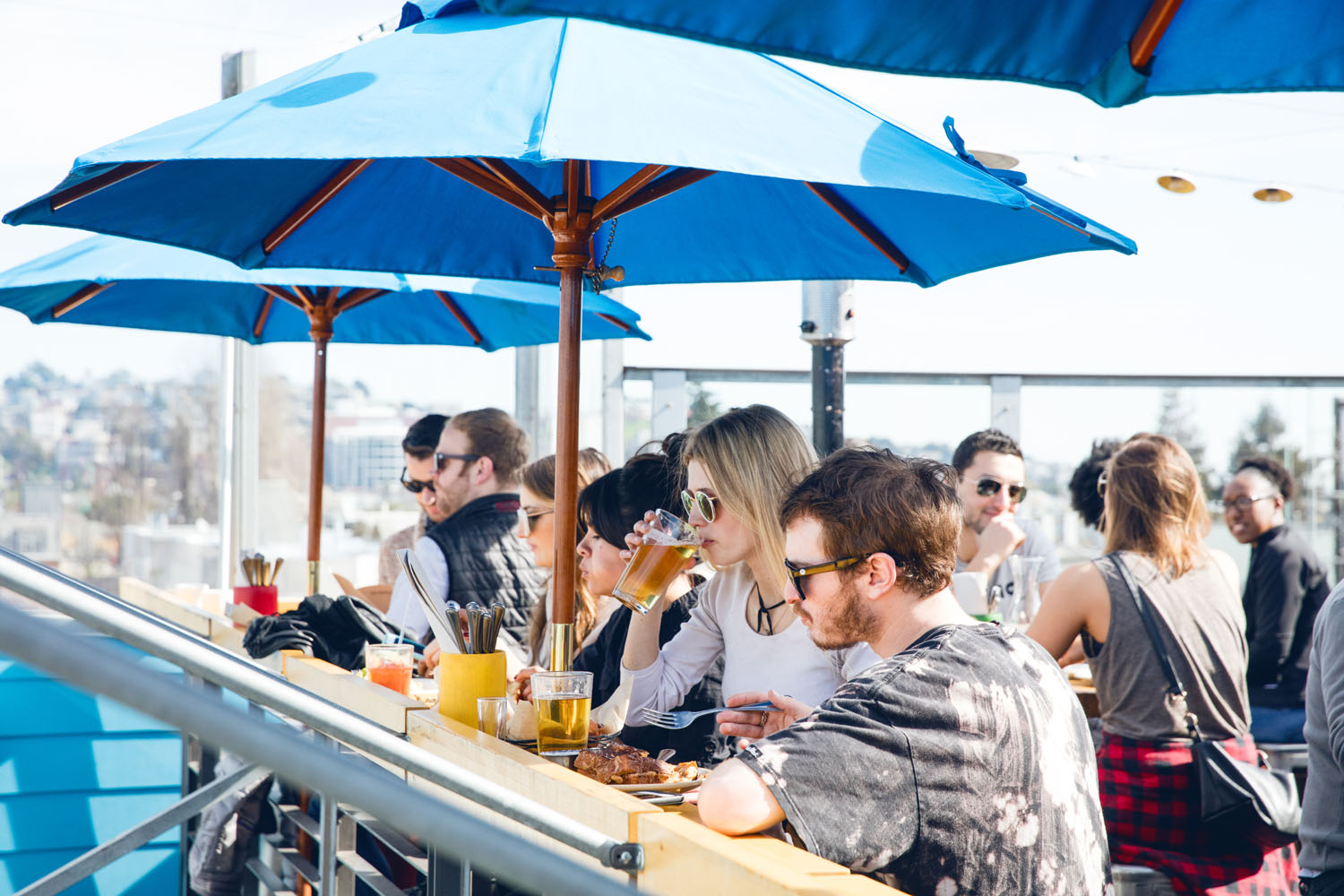 Aubrie Pick
Mission
The casual Latin American restaurant and bar perched above Lolinda draws the hordes on a sunny afternoon. With Dolores Park just a short walk away, this Mission rooftop patio is the quintessential warm weather San Francisco experience. Share pitchers of margaritas while you snack on guacamole and shrimp cocktail overlooking the neighborhood. Don't miss the chicharrones de carne (roasted and fried chunks of pork shoulder served with tortillas and all the fixings) and prepare for a wait if you come here on a sunny day (especially for brunch). There's no indoor space, so make sure the weather forecast predicts clear skies for the whole afternoon — although rooftop heaters and wind screens will become your best friend as the sun sets.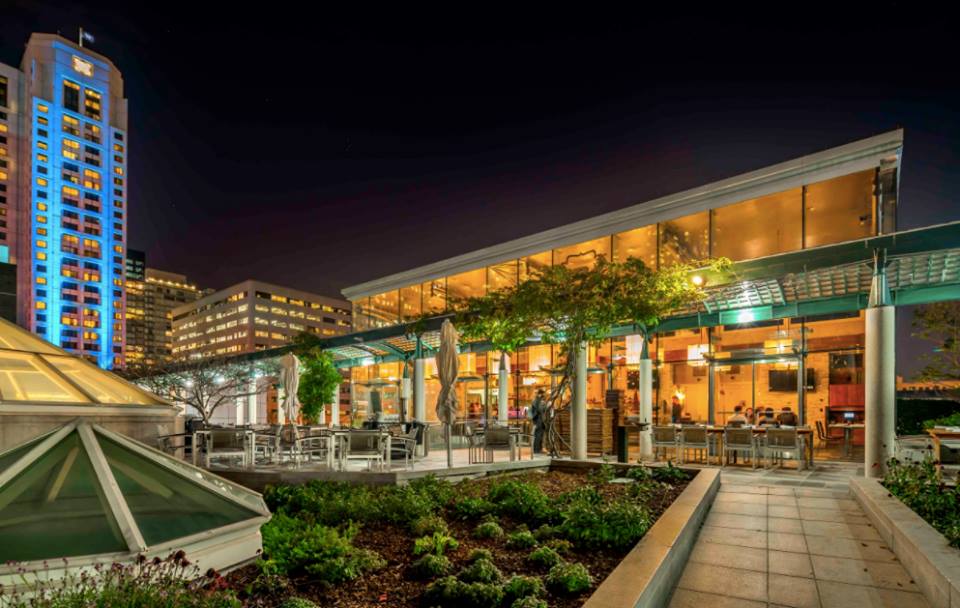 B Restaurant and Bar
SoMa
Okay, so we're being admittedly lax with the term "rooftop" in this article, but we have to make do with what we've got. Because its outdoor seating is more terrace than rooftop, B attracts a crowd that's a bit less intense than the brunch fanatics of other rooftop bars. Come here for a casual happy hour of dollar oysters and reduced price wine, beer, and sangria and cocktail pitchers. B is where you'll want to dine after a day at the museum (its location atop Moscone Center puts you in walking distance from SFMOMA and the Contemporary Jewish Museum); where a glass of rosé pairs perfectly with truffle fries, cheese and charcuterie, and Mediterranean snacks. Enjoy your spread overlooking Yerba Buena Gardens and forget that you're sitting smack dab in the middle of downtown San Francisco.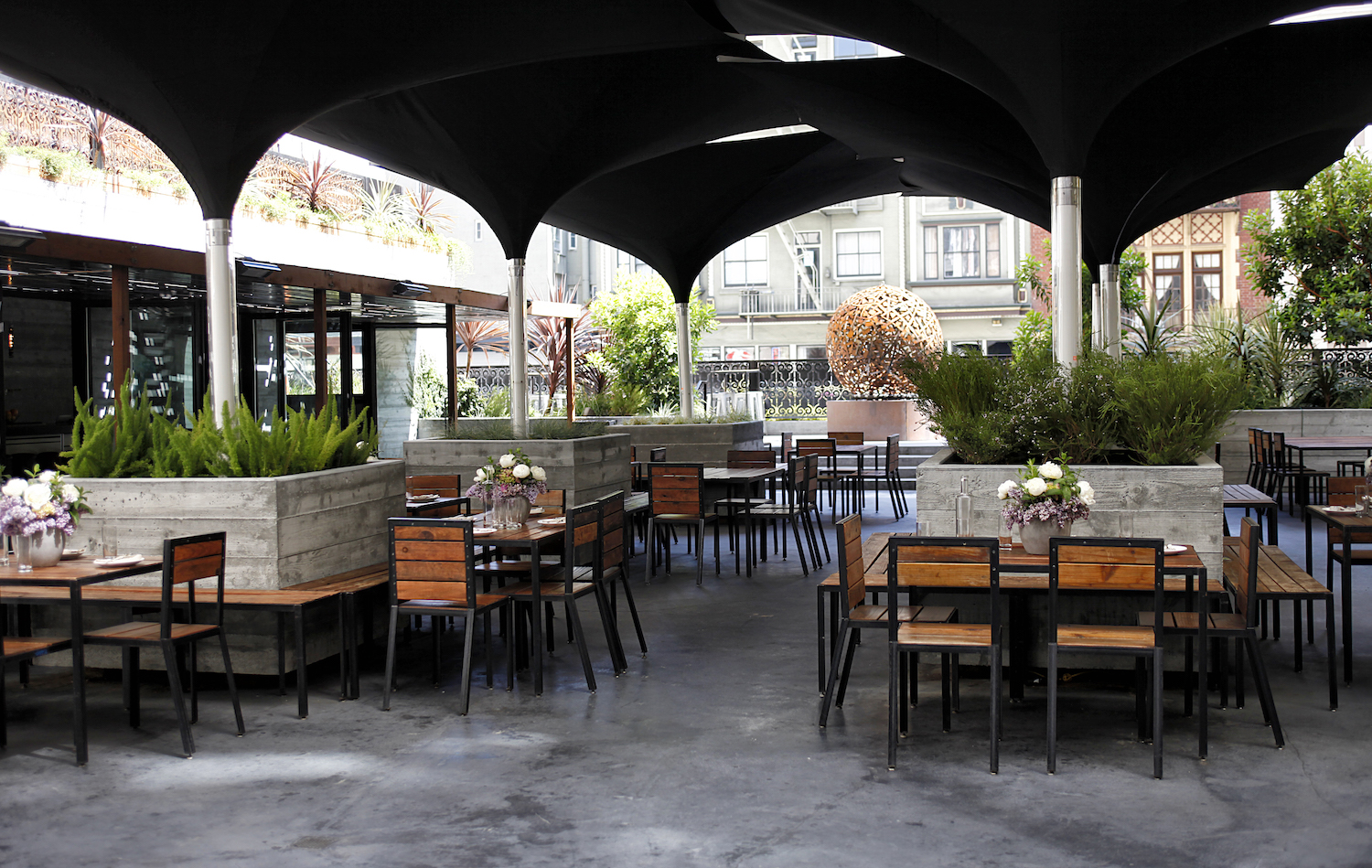 Tenderloin
When your pals feel the urge to don high heels and sports coats and are looking for a posh, after-dark rooftop experience, Jones is the ticket. Hidden in the Tenderloin, Jones is the upscale rooftop where you can spend all day sipping on frosé and a rotating selection of Jones' signature homemade slushies then saddle up to a hefty pour of Glenlivet or a martini once the sun sets. During the day, soak up the sun on the urban patio surrounded on all sides by high-rise buildings; and at night, slide into one of the sexy red leather booths beneath neon lights. Whether you're in the mood for a smoked salmon benedict with friends in the sunshine or splitting a flatiron steak with your date after hours, Jones' rooftop delivers.