FOOD
10 Essential San Francisco Eats for $10 or Less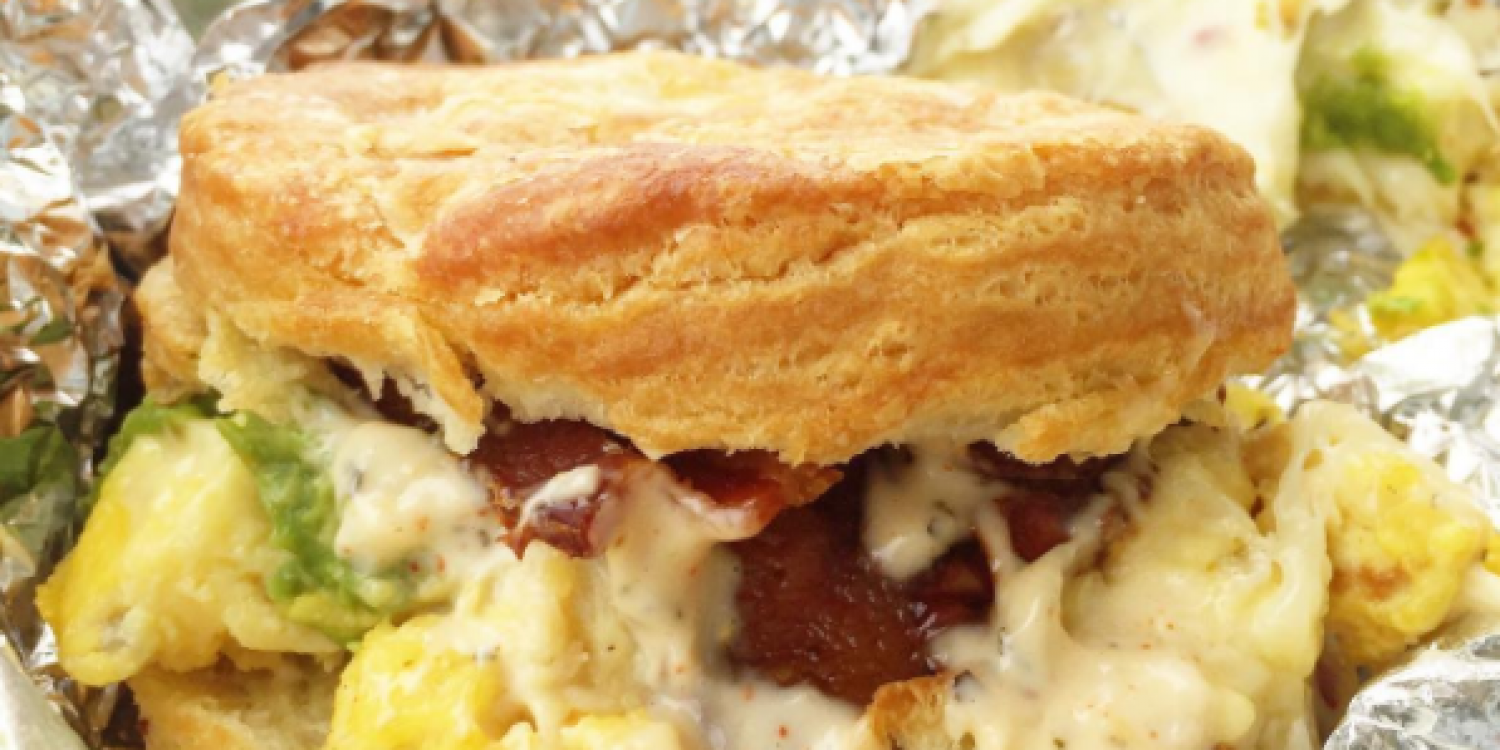 You can stop hoarding granola bars from your office because we've rounded up 10 spots in SF serving up the best meals for $10 or less. Warning: massive amounts of food porn ahead.
Clam and Garlic Pizza at Golden Boy Pizza, North Beach
Skip the long waits at Tony's and head around the corner to Golden Boy for $4 slices! You haven't truly experienced SF life until you've stumbled up to this small pizza shop late-night, guided by their neon hand sign. Golden Boy is known for their clam and garlic pizza—and although it may be intimidating at first, it is so addictively good. Cash only.
Combo #17 at Tú Lan, SoMa
My editor SWEARS by this meal (as does most anyone else who has tried it). For $9 you're treated to a heaping bowl of pork kebab and imperial rolls over vermicelli noodles. Credit cards only allowed if you spend more than $10, so bring cash.  
Special Breakfast Sandwich at Devil's Teeth Baking Co., Outer Sunset
I'm pretty sure I dreamt up this breakfast sandwich when I was a super chubby 10-year-old: two eggs scrambled topped with pepper jack cheese, applewood smoked bacon, avocado, and famous lemon-garlic aioli on a homemade buttermilk biscuit. The Special Breakfast Sandwich, which will only run you $7, is well worth the trek to the Outer Sunset.
Bibimbap Korean BBQ at Manna, Inner Sunset
Korean BBQ is the meal that keeps on giving since it comes with *free* sides like kimchi and rice. Such is the case at Manna where their flavorful bibimbap—beef & assorted vegetables with fried egg over rice—is a seriously popular cheap eat that will run you $9 and certainly fill you up.
Chicken Tiki Masala, Garlic Naan, & Everything Really at Lahore Karahi, Tenderloin
At the risk of sounding like a basic b*tch, chicken tiki masala is my jam and Lahore Karahi's serves up one of the best downtown ($9). Add on a piece of their fluffy naan for a buck and you've got a solid $10 meal. Looking for a vegetarian option? Their aloo ghobi is delicious, too!
Update: Looks like Lahore Karahi has recently raised their prices and the chicken tiki masala is now $12.99 🙁 So, definitely order the aloo ghobi if you're on a budget. 
Super Burrito at Taqueria Cancún, The Mission
Taqueria Cancún dishes out the best al pastor burrito in the Mission, sorry. Chances are, if you've lived in SF for longer than 2 weeks, you've probably already wrapped your hands around one of these bad boys. Yes, we love La Taqueria and El Farolito, too…but Taqueria Cancun includes free chips and salsa with every order—which is a big deal when you're broke and it ain't no joke. $10 gets you a burrito the size of a healthy baby, and can last you two meals if you have enough restraint. Cash only.
#5 at Cordon Bleu Vietnamese Restaurant, Nob Hill
Cordon Bleu is an essential Vietnamese hole-in-the-wall with almost everything on their menu costing under $10 and limited counter seating. Their #5 is most popular seeing as it comes with a little bit of everything: 5-spice roast chicken, 1 imperial roll, 1 kebab, and country salad with meat sauce on rice. Now…it has gone up in price recently to $10.50, so if you can sift between your couch cushions for some extra change…DO IT.  Cash only.
Veggie Pita Wrap at Souvla, Hayes Valley + NoPa + The Mission
We were hooked on Souvla the second we had a bite of their frozen Greek yogurt with olive oil and sea salt ($4!). And we keep returning for their Greek fries ($4) and roasted white sweet potato pita wrap ($10). Apparently others fell "victim" to the same fate since Souvla has now opened 3 locations across the city!
Roast Beef or Lamb/Eggplant Sandwich at The Sentinel, Financial District
This FiDi lunch institution boasts a short menu and long lines (that move fast). Their roast beef and their lamb + eggplant sandwich clock in at $10 exactly and are large enough to split with a willing coworker. For a "splurge" ($12), get their corned beef sandwich. It's out of this world.
BBQ Pork Noodle Roll + Chinese Donut at Sam Wo, Chinatown
Sam Wo has been a San Francisco favorite for over 100 years! Although their prices have understandably changed over the years, you can get their famous BBQ Pork noodle roll for $5 and still have enough money left to get a Chinese donut ($1.75). But now that we think about it, just get two of their rolls—they're that good.
Have a favorite cheap eat in San Francisco? Drop us a line in the comments below!