FOOD
6 San Francisco Supper Clubs for When You're in the Mood to Eat with Strangers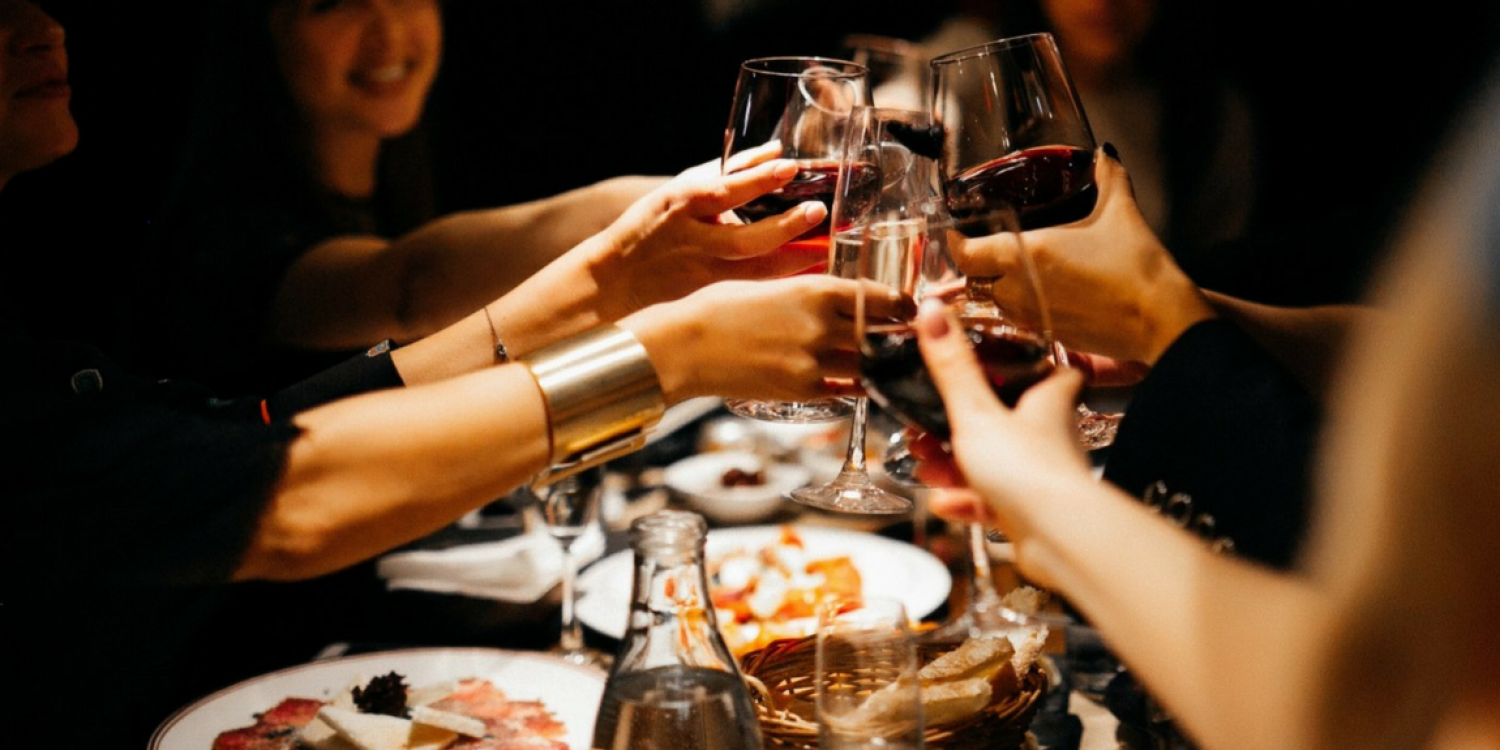 Break bread with someone new this year.
In a city where it's nearly impossible to meet new people, there is one thing we all have in common: bringing a lightweight jacket with us everywhere we go. Okay, well that and a love for amazing and inventive food—which is why it only makes sense that one of the best ways to meet new people in this often frigid city of ours is at a supper club where you'll sit with strangers and indulge in a fantastic meal. Whether you want to eat Italian and drink wine in someone's home, or be caressed and spoon-fed by someone in a state of undress, there's a supper club for you. This is San Francisco, after all.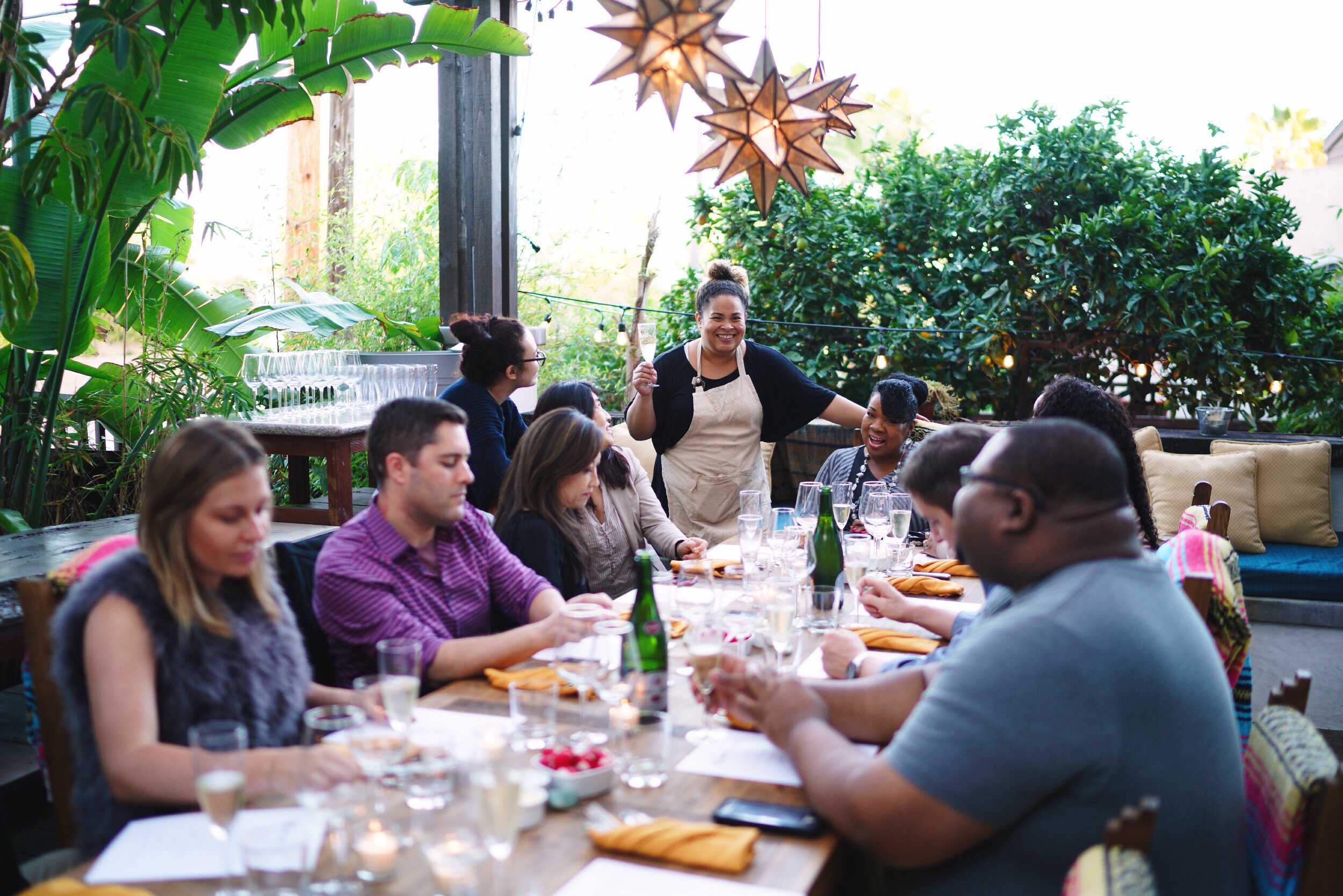 VARIOUS LOCATIONS IN SF
Eatwith is perfect for when you're in Rome, Barcelona, Tokyo, London, Tel Aviv, Paris, or San Francisco. It's also great if you're craving a home-cooked meal but don't want to make it yourself or are far away from your parents or grandparents. A variety of amateur chefs create meals that represent their passion for food, then they invite strangers into their homes to enjoy it with them. Cuisines range from Latin and Thai fusion to Italian and Californian. Just find an event that appeals to your taste buds and register. The guest list can range from six people to upwards of 24, and there are dinners all over the city. Prices run from around $40 to $160 depending on what's being served.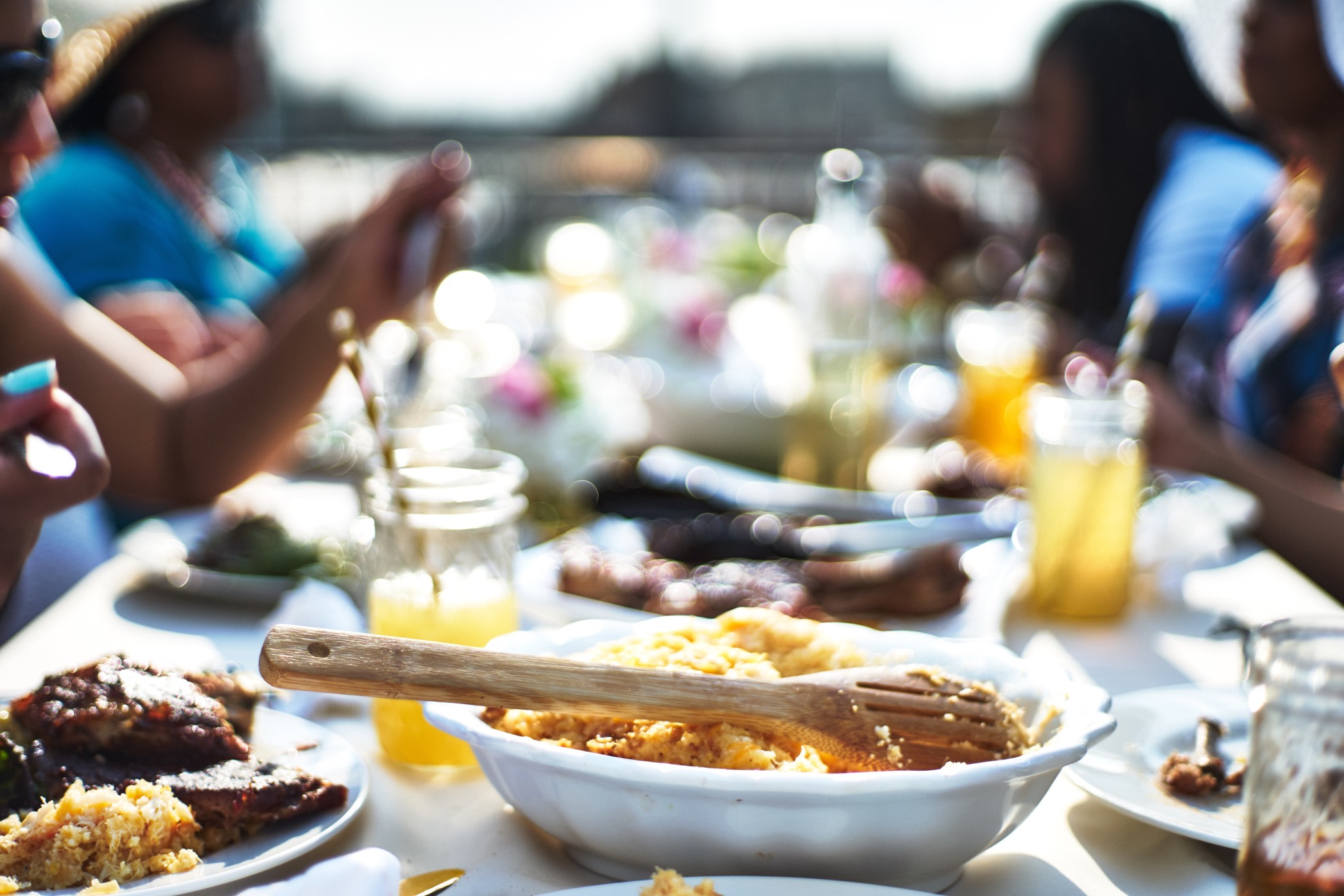 VARIOUS LOCATIONS IN SF
Much like Eatwith, Feastly pairs passionate chefs with people who love to eat and meet new people. Just browse to see which meal looks appetizing to you and then book your seats. Some of the meals are hosted in the chef's home, others take place in pop-up spaces. There are typically between 10 and 25 guests at each dinner, and the price range averages around $40 per dinner, not including alcohol—but you can BYO beer or wine to most of them.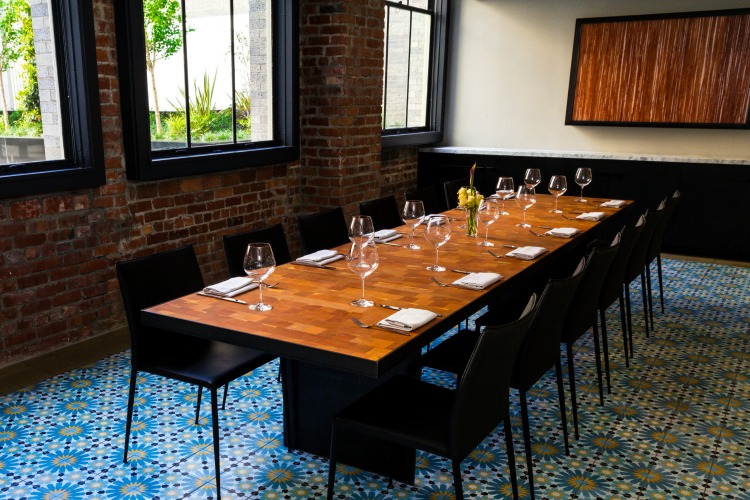 Mourad
SOMA
Once a month, this inventive Moroccan restaurant hosts a winemaker dinner featuring a distinguished winery that isn't technically a supper club but certainly feels like one. Chef Mourad creates a unique menu for that night that pairs perfectly with each course, so guests can get the most from both the wine and the food. The dinner takes place in the private "boardroom" where 12-14 guests sit at a communal table after canapés and champagne are passed out. Dinners are typically four courses and cost around $280. It's not inexpensive, but sometimes if you want something special, it costs a little more.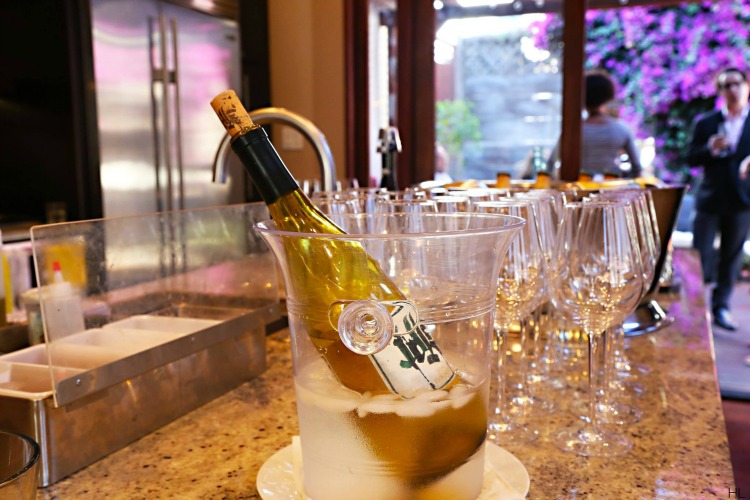 Naked Kitchen
MISSION
Inside a Queen Victorian building constructed  in 1870 is a gorgeous event space where the occasional pop-up dinner is held. Up-and-coming chefs create a menu based on their personal story that will leave diners amazed. During some of the dinners you'll learn about the history of the chef's culture, and in others, you'll engage in a salon-style discussion on a predetermined topic, which can range from anything about gender discrimination to healthcare to death. Most of the dinners take place at the 10-person Chef's Table, so everyone can get a front-row seat for all of the action in the kitchen. Dinners usually happen once or twice a month.
How to snag an invite: Sign up for the mailing list and follow Naked Kitchen on Twitter for sneak peeks at upcoming events.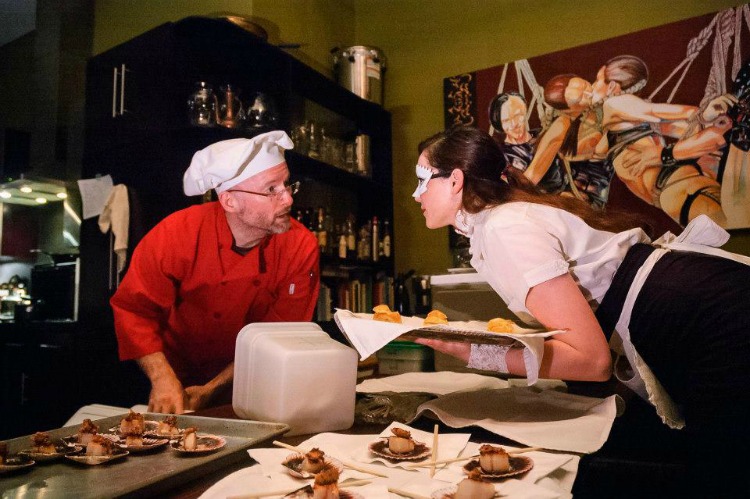 Our Gourmet Life
CIVIC CENTER
If you like your stranger supper clubs with a side of seduction, then you probably already know about this erotic dinner party. There are two options for dinner: Introductory ($185 with wine pairings) and Intermediate ($300 with wine pairings), but the Intermediate is so "intense," that it's suggested you start with the former. What does "intense" mean? Well, for starters, it includes more courses (12 to 15 versus six to eight); there are more extravagant foods like lobster, caviar, and truffles; and, oh yeah: consent is not implied at the introductory level, but it is at the intermediate. Just to be clear: This isn't a sex party. All of the touching is from the waist up—it's about having a sensual experience with 24 other people and a host of servers, not a sexual one.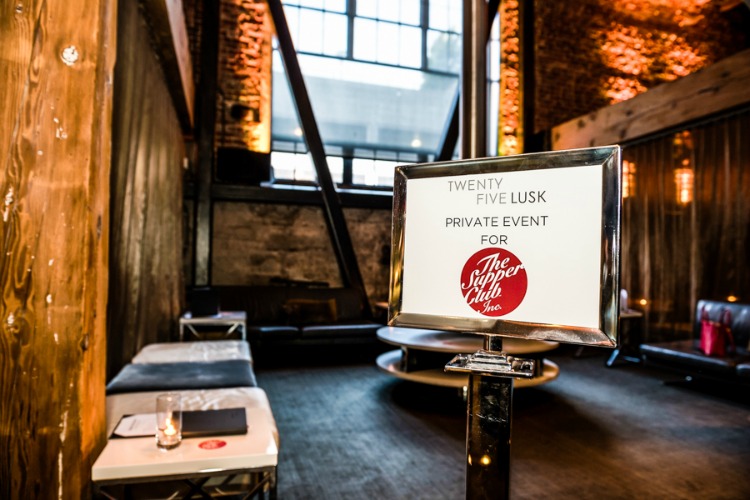 The Supper Club
VARIOUS LOCATIONS IN SF
You'll have to spend anywhere from $1,500 to $10,000 a year on membership fees if you want to join this club. And you'll need an invite or referrals from two members because that's how rich-people-things work. And you'll have to spill things like your relationship status, favorite TV shows, last three places traveled to, last three books read, and what you'll bring to the table. So, basically, you're probably not going to join, but if you did, you'd receive invites to dinner parties at upscale SF restaurants, weekends in wine country, and trips to Morocco (depending on your membership level).
Want more? Follow us on Instagram and Facebook for ticket giveaways and more of the best happenings around SF.