GETAWAYS
Where To Take The Ultimate Philadelphia Staycation This Year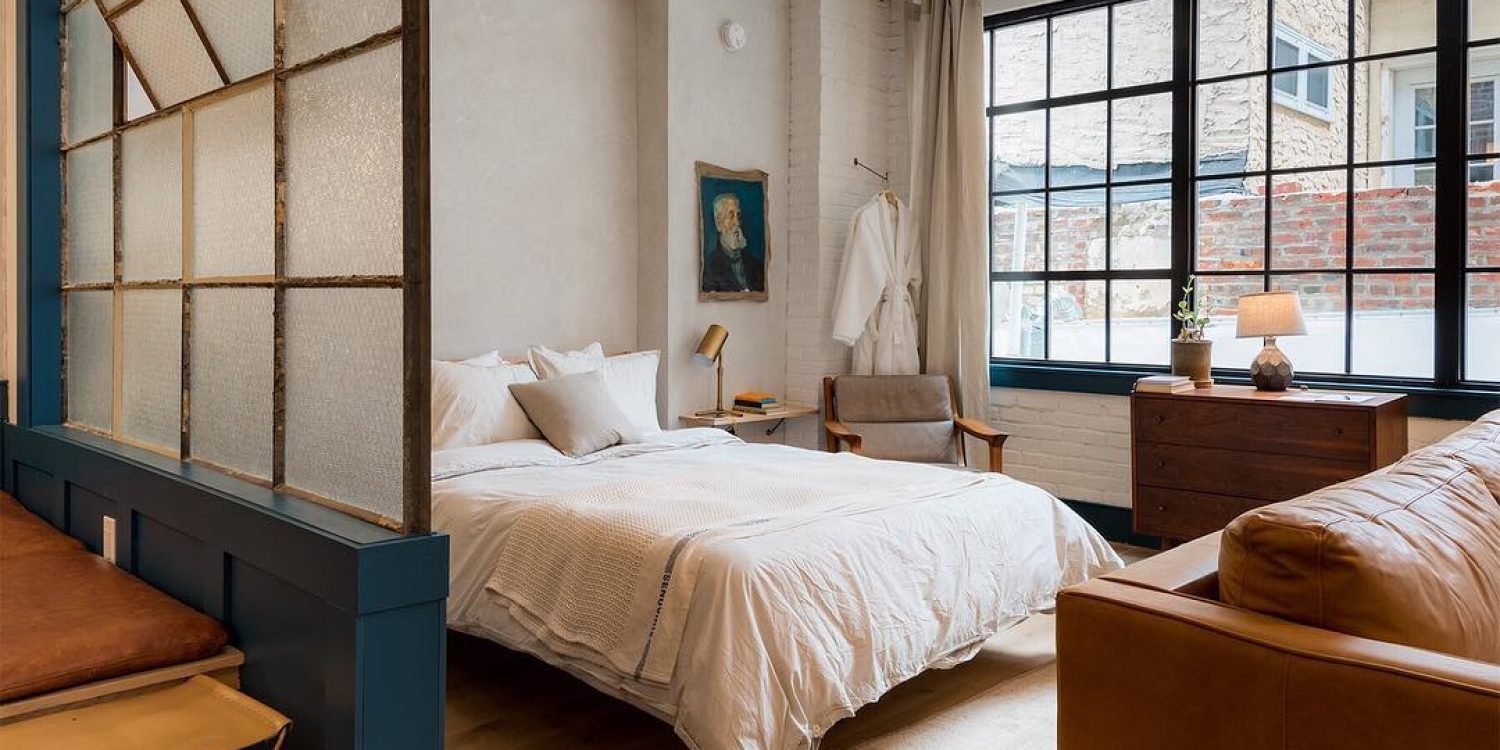 While you may really need a getaway, sometimes there are things like responsibilities, bills, and jobs that interfere with dreams of a warm, faraway beach. Luckily, Philadelphia is a city wrought with cozy (and picturesque) places to stay if a low-pressure change of scenery is all you can manage. Plan your staycation around some of the city's most colorful, hyped, and lauded hotels—and explore a new neighborhood while you're at it.
OLD CITY
433 Chestnut St.
Just a block away from Independence Hall and the Liberty Bell, this staycation is for those who need an excuse to be a tourist in their own city. Adorned with retro furniture and decor, all aspects of the hotel—from the lobby to the bathrooms—are worth reveling in.
CENTER CITY
117 S. 17th St.
Located right in the thick of the Center City/Rittenhouse shopping, entertainment, and dining, this boutique hotel offers both style and substance. The Art Deco-inspired guestrooms boast skyline views, luxury bath products, and in-room spa services.
MIDTOWN VILLAGE
1234 Locust St.
When the on-site restaurants are Little Nonna's and Bud & Marilyn's, it's best you have a room for when your food coma hits. With hardwood floors, warm lighting, area rugs, and fireplaces, this boutique hotel has a cozier feel than most.
LOGAN SQUARE
One Logan Sq.
Walking distance from museums like the Philadelphia Museum of Art, The Barnes Foundation, and more, this hotel channels the neighborhood's energy through the artwork in the lobby and the guestrooms. Oh yeah, and they've got a pool.
OLD CITY
139 N. 3rd St.
An "invisible service" hotel—meaning there's no front desk and all the info you need is in a handy in-room guidebook and tablet—this chic boutique hotel prides itself on its modern-meets-industrial decor and home-away-from-home vibe.
RITTENHOUSE SQUARE
210 W. Rittenhouse Sq.
The epitome of luxury, this hotel features large rooms (which include twice-daily housekeeping), fine dining like Lacroix and Scarpetta, and an overnight package, which includes passes to the Franklin Institute and more (perfect for staycationers).
CENTER CITY
10 Avenue of the Arts
From the grand lobby to the newly renovated, modern rooms, staying at this hotel is not for the modest. Though you're steps away from City Hall and Rittenhouse Square, you may just want to hang inside at the spa or dine at Aqimero by Richard Sandoval.
RITTENHOUSE SQUARE
1520 Spruce St.
Though this former hotel, built in 1917, has now been converted into luxury apartments, you can still stay overnight. The sleepover suite boasts deep aqua walls, a rich forest green sofa, and a sunshine yellow refrigerator. It's also spacious enough for the whole family. And guests get all the same perks as full-time residents: access to the fitness center and yoga room, and 24/7 front desk concierge.
RITTENHOUSE SQUARE
220 S. 17th St.
Designed in the 1920s, the classical and Renaissance-inspired facade is brought to life with colorful and modern interior decor. Rooms feature stylish gold and red accents while the hotel itself features a Bluestone Lane and The Prime Rib restaurant.
FISHTOWN
1355 N. Front St.
You've got it all here: a stellar Italian restaurant downstairs and a boutique hotel upstairs—all located in the midst of Fishtown happenings. There are four rooms available, which toe the line between mid-century and millennial.